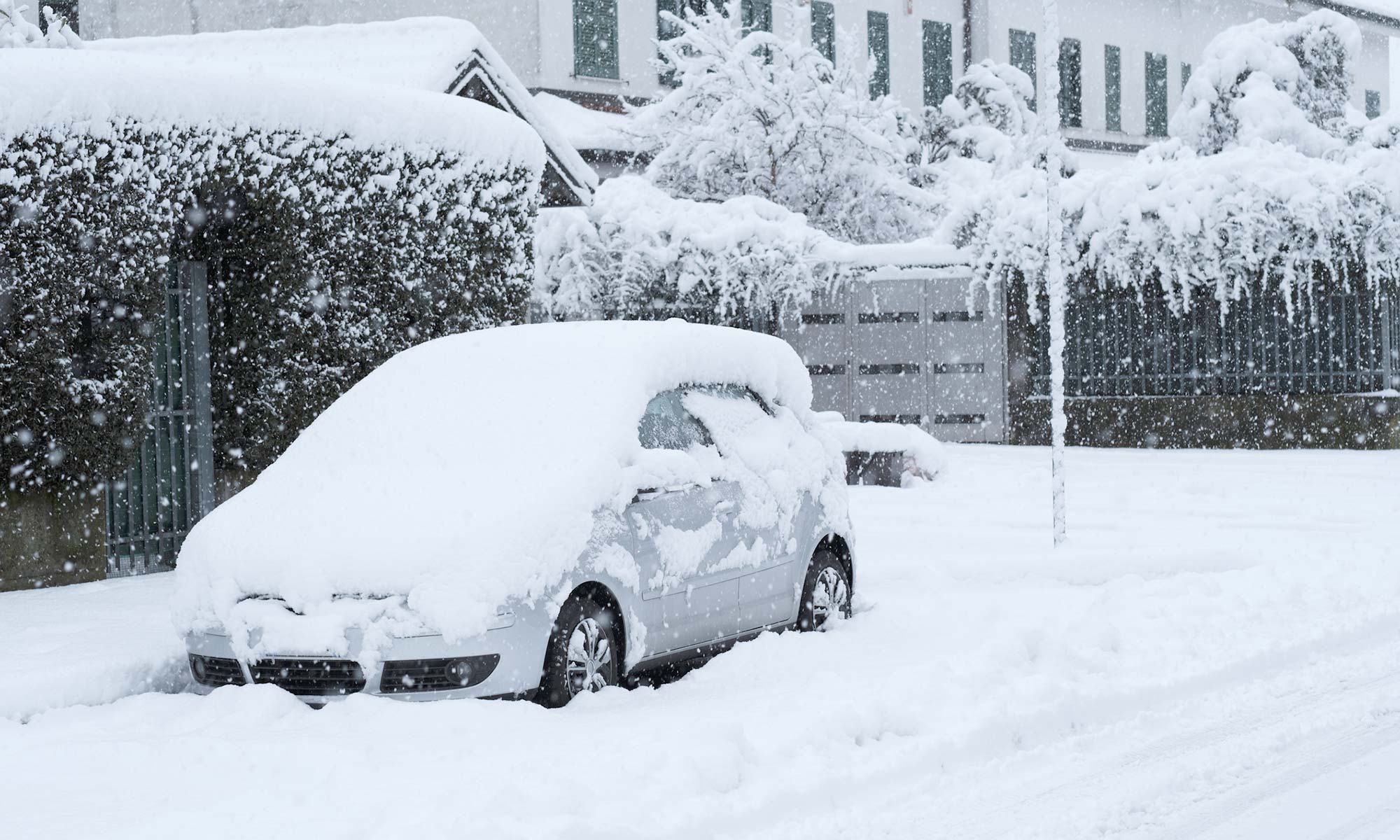 The wintertime can be a great time to get out and hit the road to enjoy the sights and sounds of the season. From heading up to the nearest slopes, catching the latest sales on holiday gifts or visiting friends and family, preparing your vehicle ready for the hazards of winter driving can help get you there safe and sound.
For those who tend to store their vehicles during the frigid winter months, it's still vital to take the necessary steps to ensure you're not faced with any unexpected issues and other potential problems come springtime. 
The Importance of Winter Car Maintenance
When the seasons change, extreme shifts in temperature can put a strain on your vehicle. During the winter especially, the cold weather can often lead to a number of potential issues, such as your tires losing air pressure (PSI) or a dead car battery. The wintertime also brings about several driving hazards such as rain, snow and ice that can wreak havoc on even the best winter vehicles.
The best way to help protect yourself from these common winter issues is by staying up-to-date with your vehicle's essential maintenance needs. Even for vehicles in storage this time of year, regularly maintaining your vehicle can help you prevent any unexpected (and potentially costly) issues that the winter can bring. 
You can save when it comes to maintaining your car, truck or SUV with the help of EnduranceAdvantage™. As the most comprehensive breakdown protection plan available on the market today, each EnduranceAdvantage plan also comes with up to $3,500 in regular maintenance coverages. That means you can get essential maintenance services such as up to three oil and filter changes, tire rotations, engine diagnostic exams and more included — at no additional cost to you.
Do I Need To Drive My Car In The Winter?
Regular maintenance is the key to helping any vehicle get (and stay) ready for the winter, however, many car owners are still left wondering if that includes regularly driving their cars.
While this may have been the case for older vehicles, today, most modern cars can withstand the rigors of winter weather without needing to be driven often. In fact, unless you are taking your vehicle out for long drives to warm up properly, regularly starting your vehicle and not letting it come up to the ideal operating temperature can actually harm it, such as not letting your battery charge correctly. This can ultimately lead to you lowering its capacity over time, resulting in the increased chance of a dead battery when you least expect it. Instead, auto experts recommended focusing on taking the proper steps to winterize your vehicle to help ensure it can stand up to even the worst winter weather, even if it's not driven.
Save on the cost of replacing your car's battery with EnduranceAdvantage. Along with providing you with up to $3,500 in regular maintenance coverage, you can also receive several other special, one-time services, including a battery replacement, for even more coverage and savings.
Tips to Protect Your Vehicle This Winter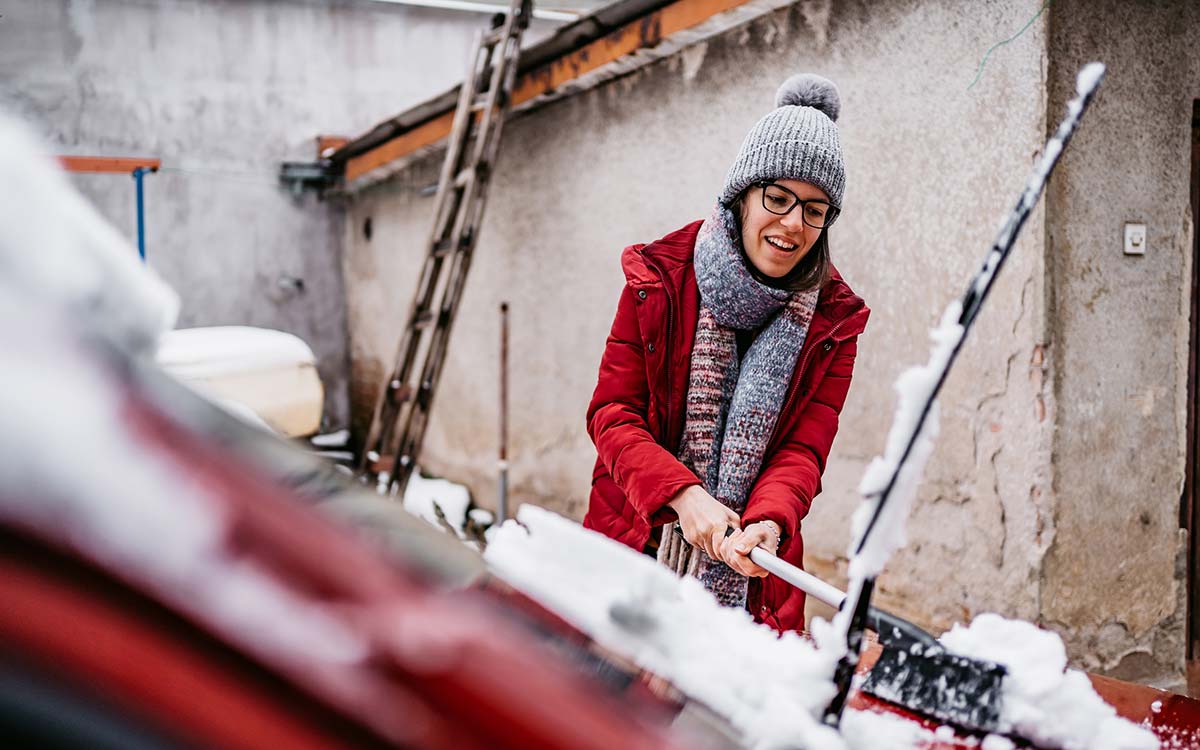 For car owners living in areas that experience below-freezing temperatures during the wintertime, there are several things you can do to help protect your vehicle this time of year. Filling up on essential fluids, such as always having at least a half-full gas tank or ensuring you have adequate amounts of antifreeze in your engine coolant, are a few of these vital things. Other tips you should follow to help protect your vehicle this or any winter includes:
Washing Your Car Regularly:

Regular car washes

, even through the winter months, can help ensure that snow, ice, and road salt don't have a chance to cause various issues, such as rust or corrosion.

Install Winter Tires:

Not all tires are created equally. Getting a set of

winter tires

installed can help increase traction and overall safety when driving in snow or ice.

Avoid Large Puddles:

Road conditions can start to degrade quickly during the winter months, and potholes can become common. When this happens, they can often be disguised as puddles as the snow melts, meaning that it could be hiding a much deeper pothole than it may appear. Hitting one of these too hard can damage your vehicle, such as causing

a flat tire

or damaging your suspension.

Avoid Deep Snow:

Driving in deep snow not only can leave you stranded, but it can also damage sensitive components of your vehicle's undercarriage. 

Keep Your Tires Properly Inflated:

Colder weather causes tires to deflate due to the contraction of air in them. Make sure to check your tire's PSI frequently throughout the winter to avoid driving on underinflated tires.

Make Sure Your Windshield Wipers Are Working:

With snow and ice guaranteed during the winter months, having a proper set of

windshield wipers

is going to keep you and other drivers safe on the road by giving you the best visibility possible. Like winter tires, there are even specially designed

winter wiper blades

that can help you clear off

your windshield

of snow and ice with less risk of damage to the wiper blades or blade arms.

Have Your Heating System Inspected:

No one wants to find themselves stuck in a car without a working heater with freezing temperatures outside. Make sure you and your passengers stay warm and comfortable by ensuring your

car's heater

is in working order. 

Buy A Car Cover:

If you plan on storing your vehicle outside during the winter months, a car cover can keep it protected from snow, ice, and small debris.

Keep Your Battery Charged:

While it's the heat of summer that can cause the most damage to your car battery, these issues most often won't make themselves known until the winter. Using a battery tender or simply driving your vehicle frequently will keep your battery charged in the winter months without harming its overall capacity. In case you need a jump start, be sure to always have a spare set of jumper cables in the car.

Keep A Winter Emergency Kit:

Having a properly

updated winter emergency kit

will make sure you are safe in the event of an unexpected breakdown or accident that leaves you stranded on the side of the road for extended periods. This can include making sure you have everything you need, from a spare phone charger, blankets, snacks, and other vital items. 
Save on Essential Winter Car Maintenance with Endurance
Advantage
Regardless if you're a frequent winter driver or are storing your vehicle until spring, taking the time to properly prepare any car, truck or SUV for the cold weather of winter can help you avoid any potential issues that can occur. With an EnduranceAdvantage auto protection plan, you can save when it comes to winterizing your vehicle with up to $3,500 in regular maintenance coverages, including engine diagnostic exams, tire rotations, PSI checks and more. You can also receive several other special, one-time services like a front or rear wiper blade set replacement, a battery replacement, brake pad and shoe replacements, and more.
New customers can also receive access to a full year of Elite Benefits by purchasing any Endurance protection plan and paying a small activation fee. These include 24/7 roadside assistance, key fob replacements, up to two repaired or replaced tires, up to $500 per covered collision and other great perks and savings. 
Request a free, no-obligation quote or give us a call directly at (800) 253-8203 for more information about how an Endurance protection plan can help you. You can also find other great articles on various topics like seasonal maintenance tips, buying guides, comparisons and more by visiting our Learning Center.
More like this
Expert Auto Tips

When driving a car, you probably go about your routine without thinking twice. Turning the car on, switching the headlights on, and applying the brakes have all become second nature,..

Read More

Expert Auto Tips

Retired professional racecar driver Danica Patrick is a pioneer in the world of motorsports. Her breakthroughs include being the first woman to lead an Indianapolis 500 race (the 89th running..

Read More

Expert Auto Tips

Buying a new car can be incredibly exciting and can open up a whole new world of possibilities. There are so many vehicles on the market, and no matter what..

Read More