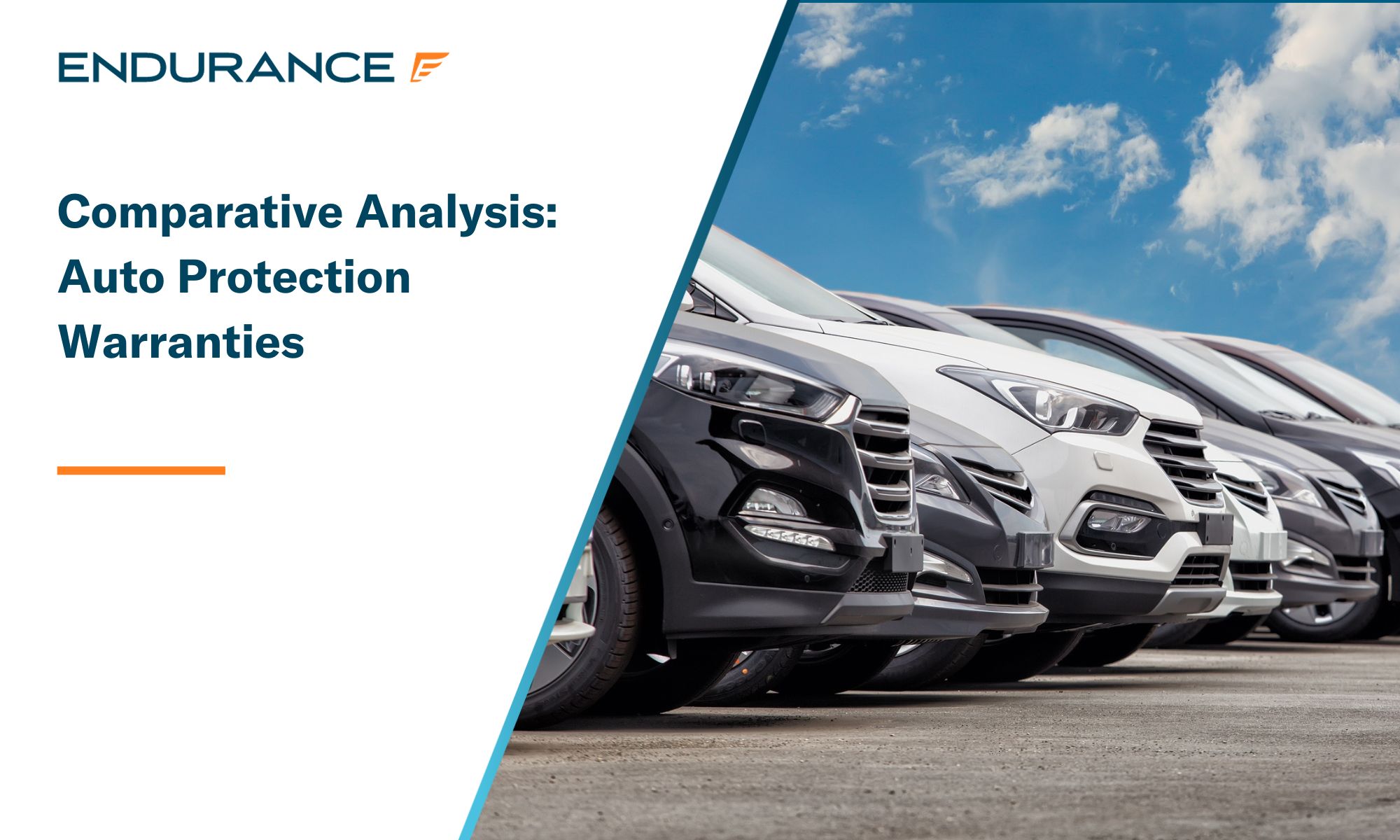 When driving on roadways around the world, the thing most car owners fear is being involved in an accident. However, mechanical breakdowns are the thing that every average driver should actually keep at the top of their mind.
Mechanical breakdowns can cost a driver both time and money, as well as lead to a car accident. The best way to get back on the road quickly and safely without breaking the bank is to have a comprehensive new car warranty protecting your vehicle.
The majority of auto manufacturers provide a factory warranty that is active the minute you drive your vehicle out of the dealership, but the breadth of that warranty can vary. To learn why a factory warranty matters, along with what warranty covers on popular name-brand cars, continue reading below.
Why a Factory Warranty Matters
First and foremost, many factory warranties come automatically with a vehicle, but there are some brands that give you the option of either adding or upgrading your warranty. Some people may believe that there is no need for a factory warranty, which is why going over the importance of one matters.
The main reason people believe factory warranties don't matter is because they often confuse them with auto insurance. A factory auto warranty protects a new vehicle against mechanical breakdowns by providing financial coverage for repairs if a breakdown occurs and the issue is covered under the maintenance package. It cannot be used to cover repairs stemming from a car accident, contrary to popular belief.
Beyond this, though, it's estimated that a person can save thousands of dollars on repairs by using a factory warranty. At the end of the day, the only downside to having a factory warranty is that you may have paid for nothing if a mechanical breakdown never occurs on your vehicle.
Key Types of Car Warranties
No vehicle warranties are built the same, and some will even come with bonus features such as towing, free oil changes, 30-day money-back guarantee agreements, and more. From a broad standpoint, however, there are three main types of car warranties: bumper-to-bumper coverage, powertrain coverage, and comprehensive coverage.
For those unfamiliar with the terms, powertrain coverage only covers breakdowns on a vehicle that relate to the powertrain. The powertrain is essentially the collection of any parts under the hood that help to push the vehicle forward, such as the engine, transmission, driveshaft, axles, and more.
Comprehensive coverage, on the other hand, is a slightly more expansive type of warranty that protects any part of your vehicle unless it is listed under the exclusions. Finally, a bumper-to-bumper factory warranty is exactly what it sounds like (theoretically): everything from one bumper to the other is covered under the warranty.
Diving Into Popular Brand Warranties
To give examples of what factory warranties often cover, it's worth looking at the warranty coverage that is offered by some top auto companies:
Ford Auto Warranty
First and foremost, Ford is a major company known for their prominent manufacturer's warranty packages. They offer two main types of warranty for new cars: bumper-to-bumper warranty and powertrain warranty. The former lasts for three years or 36,000 miles, whereas the latter lasts five years or 60,000 miles (100,000 miles for Diesel vehicles).
For those with hybrid or electric vehicles, there is a special warranty package that lasts eight years or 100,000 miles, whichever comes first. The bonus features included are roadside assistance for up to five years or 60,000 miles, as well as five years and unlimited miles on corrosion
Toyota Auto Warranty
Toyota is another major brand seen on roadways in the United States, which is why looking at their warranty packages is beneficial. The three primary packages offered on new Toyotas are Basic Coverage, Powertrain Coverage, and Rust-through Coverage. Their basic package lasts 36 months or 36,000 miles and covers everything except routine maintenance and repair.
Their powertrain coverage is more restrictive, only covering the engine, transmission/transaxle, front-wheel-drive-system, and rear-wheel-drive-system, but it lasts a longer 60 months or 60,000 miles. Finally, their rust and corrosion plan lasts five years and unlimited miles, meaning all three of their warranty packages are the exact same length as Ford's.
Honda Auto Warranty
Finally, Honda is the last of the three popular brands that will be covered when looking at coverage options for factory warranties. Unlike the other two brands, Honda only offers two warranty packages to consider for your new vehicle: bumper-to-bumper warranty and powertrain warranty. Bumper-to-bumper lasts 36 months or 36,000 miles, and powertrain up to 60 months or 60,000 miles.
One major benefit of Honda Auto Warranty, though, is that you get access to roadside assistance for 36 months or 36,000 miles, as well as free scheduled maintenance for 24 months or 24,000 miles.
Comparative Analysis of Top Factory Warranties
Types of Warranty
Warranty Lengths
Bonus Services
Ford Vehicles

Bumper-to-bumper
Powertrain
Hybrid

3 years or 36,000 miles
5 years or 60,000 miles

Toyota Vehicles

Basic
Powertrain
Rust-through

3 years or 36,000 miles
5 years or 60,000 miles
5 years and unlimited miles

Honda Vehicles

Bumper-to-bumper
Powertrain

3 years or 36,000 miles
5 years or 60,000 miles

Roadside assistance
Free scheduled maintenance
Customer Satisfaction and Brand Loyalty
To further stress the importance of a factory warranty on a vehicle, it's worth looking at the correlation between customer satisfaction with warranties and brand loyalty. While the monthly payments for a vehicle, including the warranty, may be higher, more people sticking with the brand would indicate that the price is worth the benefits.
It's been found in studies that effective car warranties can increase both customer loyalty and sales for a brand. This is directly due to the fact that studies show offering warranties helps build consumer trust, a sense of security, and commitment to a customer, and it helps encourage repeat purchases.
Real-World Implications of Car Warranties
Learning about the different types of factory car warranties and seeing the primary offerings is one thing, but actually understanding the nuances is another. No driver should blindly sign a warranty contract with the dealership for their new vehicle without going over the finer details of the contract. After all, you may have peace of mind on the road only to find out that your vehicle isn't actually covered as much as you thought it was.
For example, many factory warranties have "loopholes" of sorts in the form of specific exclusions in certain packages. Whether those exclusions are for specific parts such as brake pads or entire systems such as the air conditioning, you should understand which car repairs are covered and which aren't.
Additionally, some factory warranties may be voided if you do not handle certain maintenance tasks on your vehicle regularly, so read the fine print to determine if there are steps you need to take in order to keep your warranty active.
Considerations for Vehicles With Special Needs
While the majority of the above centered around new vehicles coming straight off the dealership, rest assured, knowing there are still warranty options for a used car. The levels of coverage offered for used vehicles differ in that the parts covered tend to be those that are more likely to break down as a vehicle ages.
The mileage limit will also naturally be higher for these packages, given that a used vehicle is older. Building off of this point, there are also additional warranty packages for specialty vehicles such as luxury cars. These vehicles often have more expensive or intricate components, which require a specialty type of coverage.
Tips for Further Protecting Your Vehicle: Extended Warranties
After taking all of the above into consideration, there is likely one underlying factor you may have noticed: factory warranties all expire quickly. Once a factory warranty is gone, it's gone completely and cannot be renewed in most cases.
This is when investing in an aftermarket warranty or extended car warranty can be beneficial. These warranties work exactly the same way as a factory warranty except for the fact that they are issued by a third party. Take the time to research different extended warranty coverage (called a vehicle service contract) to see if a provider or plan offers the protection your vehicle needs.
Most of these warranty providers also collaborate closely with certified and reputable repair shops to guarantee that your vehicle receives the highest care and expertise. By partnering with reputable repair facilities, providers like Endurance Warranty ensure that your vehicle's maintenance and repairs are conducted by skilled professionals who have met stringent industry standards and undergone rigorous training and certification processes.
This enhances the quality of service and provides you with peace of mind, knowing that your vehicle is in the hands of experienced experts dedicated to maintaining its optimal performance and safety.
How Endurance Can Keep Your Vehicle Covered
The last thing you need when driving down the road is a breakdown. Fortunately, the factory warranty on your new car may be able to cover the majority of the cost of repairs, if not the total cost, assuming it falls under the coverage.
If your vehicle issues do not fall under the factory warranty, or if your factory warranty has expired, you could be on the hook for the entire repair cost. This is why investing in an extended warranty package with comprehensive coverage and financial protection is so important.
Endurance auto warranty offers a number of vehicle service contracts to consider for your vehicle, ranging from basic stated coverage with our Secure Plus plan to near bumper-to-bumper protection with our Supreme plan. Each coverage plan has varying deductibles from $0 to $500 and comes with standard benefits, including 24/7 roadside assistance, towing, lockout services, rental car coverage, and more.
Additionally, new Endurance customers can take advantage of Elite Benefits for a small activation fee, which provides bonus perks such as up to $500 in collision discount coverage, reimbursements for up to two tires per year due to road hazards, and more.
To find out more about how Endurance can protect your vehicle and which plan may be right for you, give our award-winning customer service a call at (800) 253-8203 and request a FREE quote. Alternatively, shop online today to see potential prices now.
Check out our blog for more automotive reading, including extended warranty provider comparisons of CARCHEX and CarShield, auto expert tips, info about mechanical breakdown insurance (MBI) for California drivers, and more!
More like this
Extended Warranty

The advantages of having an extended warranty can't be overstated when a surprise car repair pops up. Coverage can make a difference during a breakdown, thanks to protection against expensive..

Read More

Extended Warranty

Nothing beats being able to hit the open road and head wherever you like, whenever you like. Plenty of drivers fall in love with our vehicles, maintaining them with total..

Read More

Extended Warranty

There's a lot to get excited about buying a new or used car, but one feature that often gets overlooked is the manufacturer's warranty. Understanding this coverage helps owners maximize..

Read More