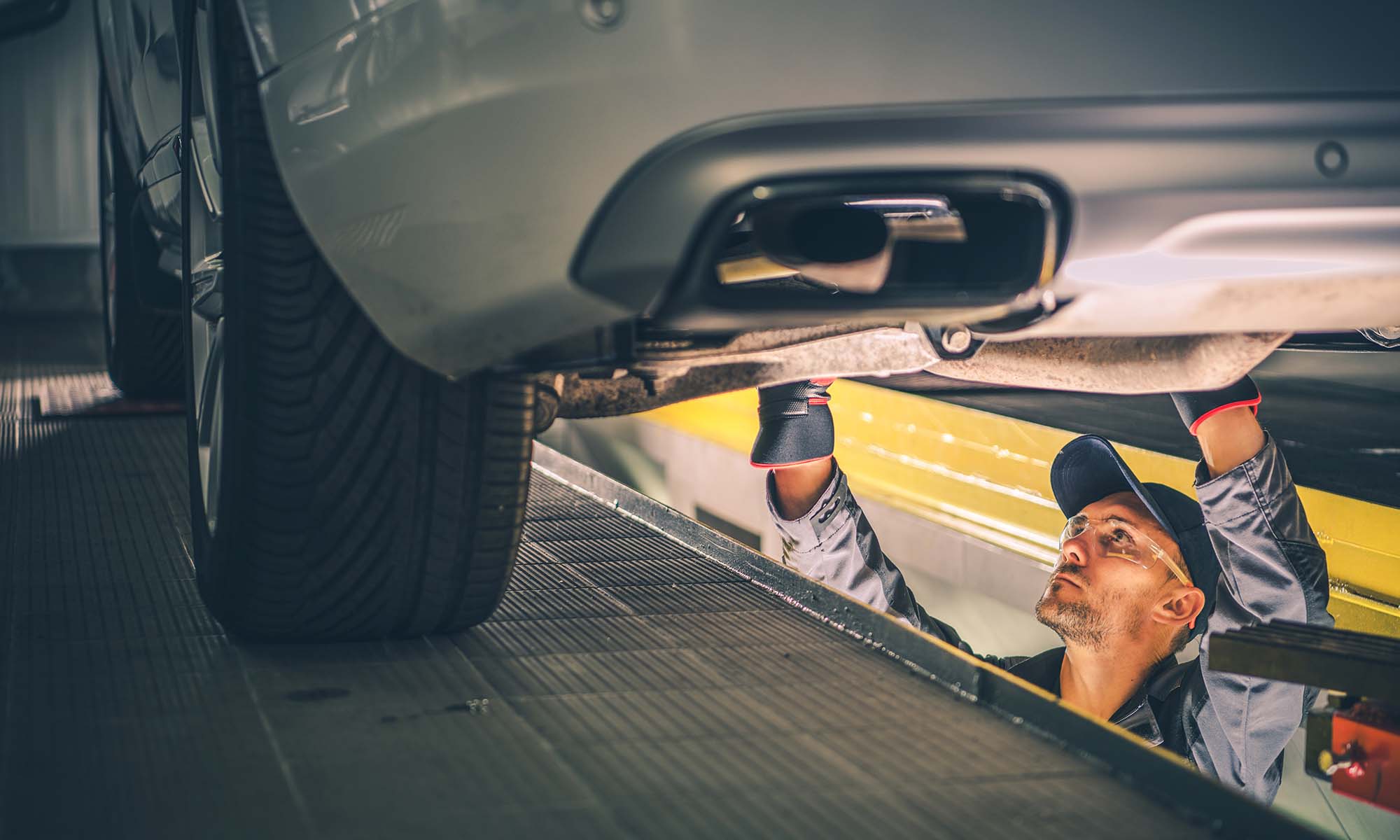 Owning a car is a great way to enjoy the freedom of the open road and go anywhere whenever you want to, whether it's the middle of summer or in the dead of winter. But while owning a car can open up a world of places to go and things to do, it's also a major responsibility that requires you to take care of your vehicle and make sure that it stays running. 
Your car has many important components that need to stay in good shape to ensure its safety and functionality. The drivetrain is one of the most fundamental collections of components on any vehicle. And issues with your drivetrain can be incredibly serious and costly, so it's important to know what components make up your vehicle's drivetrain and how having a drivetrain warranty will keep it running and keep you on the road when you need it most. 
What is a Car's Drivetrain?
Your vehicle has several different systems that work together to create the energy and motion that move the car forward. These systems have their own sets of components and parts that all need to work for the car to function. Perhaps the most important systems in your car are the powertrain and drivetrain. But while these two systems have similar names and can include some of the same parts of your vehicle, they are not the same thing, so it's important to understand the difference between the two. 
Mainly, the biggest difference between the powertrain and the drivetrain is their function. The powertrain consists of the engine and the components that generate the actual power that makes a vehicle move. On the other hand, the drivetrain refers to the various components (excluding the engine) that bring the power generated by the powertrain to the wheels, making the vehicle move. 
What's Covered Under a Drivetrain Warranty?
If you've ever purchased a brand new car at a dealership, you most likely received a factory or manufacturer's warranty to help cover the cost of repairs and breakdowns. For most automakers, you will likely receive coverage in a few different forms, such as having a new vehicle limited warranty (aka a bumper-to-bumper warranty), a powertrain warranty, and a drivetrain warranty. But like any factory warranty, each of these levels of coverage won't last forever, meaning you'll have to extend your coverage with your automaker or risk paying for repairs out-of-pocket. However, extending your coverage may not be possible for those purchasing used vehicles or if you've had your vehicle long past its original factory coverage. That's because some automakers require you to purchase extended coverage while your factory warranty coverage is still active. Still, despite this potential limitation, you can find the peace of mind you're looking for with the help of third-party extended warranty providers such as Endurance. 
Like coverage from your automaker, extended warranties (also known as vehicle service contracts or VSCs when coming from someone other than your automaker) can provide you with comprehensive breakdown coverage. However, to ensure you are getting the right coverage for your vehicle, you must understand what parts of the vehicle you are looking to protect. 
In fact, many third-party providers offer coverage for both drivetrain and powertrain components, but depending on your vehicle's needs, you may need one more than the other. For example, powertrain coverage will protect your car's engine, transmission, driveshaft, axles, differential, and most drivetrain components. Conversely, a drivetrain warranty will only help cover parts of your vehicle like the transmission, differential, driveshaft, CV joints, axle shafts and more, but will always exclude your engine. You should also be aware that not all vehicles will have the same components in their drivetrain. For example, for those with a manual transmission, your drivetrain will include components such as a flywheel and clutch. In contrast, a vehicle with an automatic transmission will include components like a torque converter.
Some of the costs associated with drivetrain repairs can include: 
While not including your car's engine, the drivetrain is still one of the most intricate systems in your vehicle, meaning the chances of an issue springing up can be higher than normal, so having the coverage of a drivetrain warranty can be crucial. However, while vital, finding coverage that includes both your car's powertrain and drivetrain can give you the peace of mind you're looking for, like the coverage you can find with an Endurance auto protection plan. 
Like your car's factory warranty coverage, each Endurance protection plan can help cover you from unexpected repair costs for your vehicle's most vital components, including the engine, transmission, and much more. And unlike coverage you can find from your automaker, Endurance protection plans won't limit you to just the dealership for repairs. Instead, all you'd need to do is to take your vehicle to the certified repair facility or ASE Certified mechanic of your choice, show them your Endurance contract, and we'll help take care of the rest. 
Protect Your Whole Vehicle with an Endurance Protection Plan 
If you have a vehicle that you want to protect and your factory warranty has run out, an Endurance auto protection plan can help. With a wide variety of coverages available, with some even starting at just $79 per month, you can be certain your vehicle's drivetrain, powertrain and many other components and systems will be protected. 
You can even save up to $3,500 on some of your vehicle's most vital maintenance services with the Advantage protection plan, including up to three oil changes (and filters), engine diagnostic exams, tire rotations, alignment checks and more. Each Advantage plan will also come with several special, one-time services like a brake pad/shoe replacement, cooling system maintenance, a battery replacement and more to help give you even more peace of mind when it comes to protecting your vehicle.
Every Endurance protection plan also automatically comes with 24/7 roadside assistance and towing to help you get to the nearest certified repair shop or ASE Certified mechanic if an issue with your drivetrain arises during your commute or a road trip. You will also be able to get trip interruption coverage and rental car reimbursements for free. And for a small activation fee, you even get a full year of Endurance Elite Benefits, which include extra perks and savings such as key fob replacements, tire replacements, total loss coverage, and more. 
To learn more about how Endurance can help protect your vehicle today, give our award-winning customer care team a call at (800) 253-8203 or request a free, no-obligation quote. You can also find other informative articles on topics such as expert auto tips, vehicle buying guides, seasonal driving tips, and more by visiting the Endurance blog.
More like this
Extended Warranty

The advantages of having an extended warranty can't be overstated when a surprise car repair pops up. Coverage can make a difference during a breakdown, thanks to protection against expensive..

Read More

Extended Warranty

Nothing beats being able to hit the open road and head wherever you like, whenever you like. Plenty of drivers fall in love with our vehicles, maintaining them with total..

Read More

Extended Warranty

There's a lot to get excited about buying a new or used car, but one feature that often gets overlooked is the manufacturer's warranty. Understanding this coverage helps owners maximize..

Read More