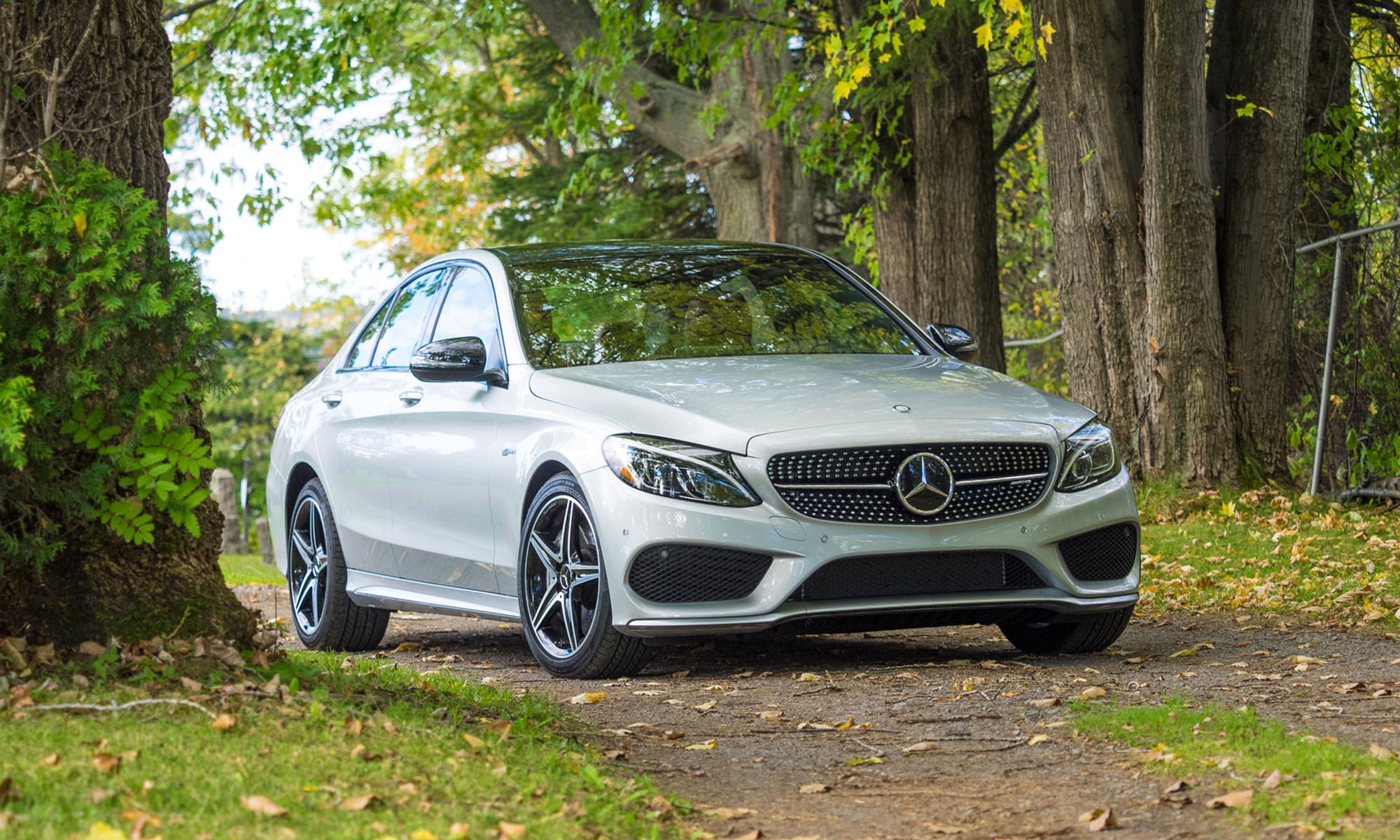 Mercedes-Benz is a pinnacle in the automotive industry for providing some of the highest class, luxurious, and highest performing vehicles. With a full line of different models to fit just about anyone, Mercedes-Benz knows exactly what you are looking for in a vehicle. 
With great quality comes higher prices, meaning you are going to want to ensure your new investment is properly protected against sudden breakdowns. While Mercedes-Benz does offer a great warranty, all of their coverage options run out at some point. When that happens, extended car warranty options are available—which is where Endurance steps in.
What Is Covered Under a Mercedes-Benz Extended Warranty?
Mercedes-Benz provides extended warranty coverage options that include most of your main vehicle components, like the engine and transmission. 
New Vehicle Extended Warranty
Going into effect as soon as your New Vehicle Limited Warranty expires, the New Vehicle Extended Warranty helps protect your vehicle after the first 48 months or 50,000 miles. This warranty covers components such as the engine, transmission, climate control, electrical systems, and many more. It is available in 1-3 year options and 100% refundable if canceled on time.
CPO Extended Limited Warranty
CPO, or Certified Pre Owned vehicles that are 6 years old or newer and have less than 75,000 miles qualify for the CPO extended limited warranty. This warranty is available in 1 to 2-year packages with unlimited mileage and covers your powertrain components, electrical systems, and much more. 
Premier Prepaid Maintenance
Looking to save money on maintenance? The Premier Prepaid Maintenance plan can help you out. Offered in 2, 3, and 4-year packages, this plan is available for new vehicles that are less than 1 year old and with fewer than 10,000 miles. Service will occur yearly or every 10,000 miles and includes an oil change, filter replacements, fluid checks, multi-point inspection, and more.
Star Prepaid Maintenance
Vehicles up to 8 model years or newer and have less than 80,000 miles qualify for the Star Prepaid Maintenance Plan. These plans are offered in 2 or 3-year options and include the same car maintenance services as the Premier Plan.
The Mercedes-Benz extended warranty covers most of the major components such as the engine, transmission, superchargers, and turbochargers. These components are very costly to repair or replace, so having a warranty that covers these items can help you dramatically. While not all parts are expensive, having the proper auto protection coverage alleviates the financial burden of paying for costly repairs. 
How Much Does Mercedes-Benz's Extended Warranty Cost?
Much like many other car manufacturers, the cost of the extended warranty offered on Mercedes-Benz vehicles depends on your vehicle and desired coverage package. 
Coverage
The biggest deciding factor when it comes to the cost of a Mercedes-Benz extended warranty is the type of coverage preferred. Plans similar to bumper-to-bumper coverage cost more than affordable options that protect the main components. Not sure which is for you? Request a free no-obligation quote to learn about your options and our flexible payment plans. 
Type Of Vehicle
High mileage over 150k miles cost more to protect compared to newer models recently purchased. A few other factors are also considered, so we suggest looking into the most common repairs for your specific model to see which coverage option you should look for. 
Deductible
If you are required to pay a deductible for your insurance, your premium is going to cost you less.
Extra Benefits
For plans that are going to offer extra perks, you can expect to pay a little more for those services. Some may be added as a bonus, but for the most part, these are going to add to the cost. All Endurance protection plans come with a year of Endurance Elite, which offers great benefits such as $250 in discount vouchers, key fob replacement, and more—at no additional cost.
When shopping for an extended warranty, always look to see whether or not a 30-day money-back guarantee is offered before purchasing. If you're unhappy with your plan for whatever reason, you can get a 100% refund if canceled before the extended warranty begins. To be entitled to the 100% refund, you will have to cancel before your 4-year factory warranty expires.
What is Covered Under Mercedes-Benz Factory Warranty?
Mercedes-Benz offers factory warranty protection with the purchase of a new vehicle, providing breakdown protection right away to new car owners. Not everyone is looking to buy a new vehicle—especially for those who have coverage expiring soon. Let's take a look at what warranties you can expect from your Mercedes.
4 Year / 50,000 Mile New Vehicle Limited Warranty—This is going to be your factory bumper-to-bumper warranty that covers most of the parts on your vehicle. You're covered for 4 years or 50,000 miles, whichever occurs first.
10 Year / 150,000 Mile High Voltage Battery Limited Warranty—If you have a hybrid Mercedes vehicle, you will get an additional warranty for the high voltage battery. This 6 year, the 62,000-mile warranty covers the repair or replacement of your high voltage battery. 
What Do I Do If My Mercedes-Benz Manufacturer's Warranty Has Expired?
If your factory Mercedes-Benz warranty is expiring soon, you can remain protected from breakdowns with an extended warranty from either Mercedes-Benz extended warranty or a third party like Endurance. Both are going to have their own specific benefits so it is important to look through each to find out which is going to be best suited for you.
Unlike others, Endurance is the direct administrator of most plans offered. That means no middleman and no-runaround. We're with you every step of the way—from quote to claim, with VIP customer service that gets you back on the road faster. Request a free, no-obligation quote below to learn more about the ways we can save you thousands on repairs.
Average Mercedes-Benz Repair Costs
With the higher cost of Mercedes-Benz vehicles, replacing parts costs higher than your average vehicle repairs. Below, we listed out the average cost of most repairs without warranty to give you a better idea of how much you can save with an extended warranty.
| | |
| --- | --- |
| Nissan Repair Part | Average Cost |
| Starter Motor | $876-949 |
| Compressor | $755-$784 |
| Alternator | $555-$598 |
| Engine Mount | $804-$918  |
| Transmission Mount | $129-$170 |
| Stabilizer Link & Bushings | $138-$158  |
* pricing derived from Repairpal.com
Mercedes-Benz Warranty Benefits
Mercedes-Benz offers great benefits for new and existing car owners. You get the steering wheel and tire warranty coverage, around the clock assistance, and repairs made by trained and certified Mercedes-Benz technicians.
Shopping for an Extended Mercedes-Benz Warranty
When it comes to shopping for an extended auto warranty for your Mercedes-Benz, you can always go with a factory warranty. However, opting for a third-party vehicle protection plan from Endurance provides great benefits with flexible payment plans. 
With over 750,000 vehicles covered across the nation, customer service continues to stay at the forefront of our business to ensure drivers feel empowered every step of the process. Whether we're helping you during the claims process or save you money on groceries, Endurance alleviates the financial burden of owning a vehicle and does the heavy lifting.
Mercedes-Benz Extended Warranty Vs Third-Party Vehicle Protection
With a Mercedes-Benz extended warranty from the dealer, you get great coverage for most components on your vehicle and the option of financing your plan. One of the bigger downfalls is that you will have to go through a Mercedes-Benz dealership for any warranty-covered repairs.
With Endurance, you choose your mechanic—the local repair shop YOU trust. And Endurance pays them directly—no complicated paperwork, no checks in the mail. Endurance takes care of all of it for you.
Pay for the Coverage You Need
If you are wanting to get extended coverage for your vehicle on a budget, it is great to have options. Endurance offers several plans to choose from to ensure you get the coverage you need at an affordable price.
Extended Coverage for Your Benz
Both Mercedes-Benz and Endurance offer great benefits with their extended warranties. Get 24/7 roadside assistance and trip interruption with both services, and more. The main difference would be access to the AMG Private Lounge, which only Benz extended warranty options offer. 
Use Your Favorite Trusted Mechanic
With a warranty from Mercedes-Benz, you will be required to take your vehicle to a Benz dealership for repairs. This can be cumbersome if you do not live near a dealership. With an extended warranty from Endurance, you will get to take your vehicle to any certified technician to complete the repairs.
Endurance Mercedes-Benz Extended Warranty Benefits
Endurance offers extended warranties to choose from to ensure your Mercedes-Benz is covered with protection that fits your need and budget. Along with this great variety of coverages, you will also get the following benefits:

24/7 Roadside Assistance

—If you are left stranded in your covered vehicle, Endurance is going to offer battery jump-starting, towing services, fuel, and part delivery, flat tire changes, car unlocking service, and

much more

.

Substitute Transportation

—If your breakdown is covered by Endurance, they will cover rental car fees or pay for alternate public transportation while your vehicle is at a licensed repair facility.

Trip Interruption

—If your vehicle breaks down more than 100 miles from your home, Endurance will offer reimbursement to help cover food and lodging.

1-Year of Endurance Elite Membership

—Every plan comes with 1-year access to the

Endurance Elite membership

for FREE, where customers receive $250 in discount vouchers, key fob replacement, tire replacement/repair, and more.
More About Mercedes-Benz Warranties:
When purchasing a new or pre-owned Mercedes vehicle, it's important to know what you're investing in. No car is perfect, and they all come with their recalls, problems, and defects, some more than others. Below, we have listed some great resources to refer to before making your purchase.
General Recalls, Problems, and Defects: NHTSA-Safety Issues & Recalls
Mercedes Owner Reviews: Car Brands Ratings
Mercedes Automotive Recalls: https://www.mbusa.com/en/recall 
Frequently Asked Questions: Mercedes-Benz's Factory Warranty
How Long Does My Factory Warranty Last?
The factory warranty from Mercedes-Benz is going to be, on average, 4 years or 100,000 miles. This depends on the vehicle and what you choose when you purchase your vehicle.
Can My Factory Warranty Be Transferred?
One of the most common questions that people have with their factory Mercedes warranty is if it can be transferred or not. A factory warranty from Mercedes-Benz cannot be transferred and is only applicable to the car and individual that purchases it.
Is My Engine Covered Under A Mercedes-Benz Factory Warranty?
Yes, the engine is covered under the factory warranty as well as many of the other main components of your vehicle's driveline.
What Is The Best Extended Warranty For My Mercedes-Benz?
Choosing the best-extended warranty for your Mercedes-Benz depends on what coverage you want and can afford. For the best-extended warranty options, you can check out Endurance's many different coverage plans to find one that fits your needs.
Which Mercedes-Benz Vehicles Are Covered Under An Extended Warranty?
Endurance offers coverage for vehicles up to 20 model years and vehicles that have up to 200,000 miles. If you need assistance finding out if your vehicle qualifies, our highly trained staff would be happy to assist.
Frequently Asked Questions: Mercedes-Benz's Extended Warranty
Do I Have to Take My Benz to a Mercedes-Benz Dealership for Service?
With a Mercedes-Benz extended warranty, you're required to take your vehicle to a Mercedes-Benz dealership for any type of warranty work. With an Endurance plan, you have the option to take your vehicle to any certified mechanic to get your car serviced under the extended warranty. 
Can I Transfer My Mercedes Benz Extended Warranty?
Endurance offers complete transferability on all of their policies to make things much easier when switching vehicles. This is one of the bigger benefits of owning an Endurance protection plan.
What Is Not Covered in My Endurance Protection Plan?
While most of your main components are going to be protected under an Endurance plan, there are a couple of restrictions. Endurance is not going to cover normal wear and tear on your Mercedes-Benz vehicle. The glass and the paint of the vehicle will also not be covered under your plan.
How Can I Get A Quote for My Extended Warranty?
To get a quote for an Endurance protection plan, simply fill out the quote request form. You can have a quote in as little as a few minutes!
More like this
Extended Warranty

When driving on roadways around the world, the thing most car owners fear is being involved in an accident. However, mechanical breakdowns are the thing that every average driver should..

Read More

Make/Model

If you're the owner of a Honda Accord, you certainly aren't alone. The brand has a great reputation for producing some of the most reliable cars on the road, with..

Read More

Make/Model

The last thing any Ram driver wants is to hear an odd noise while driving down the road, followed by a mechanical issue within their vehicle. Unfortunately, mechanical breakdowns are..

Read More