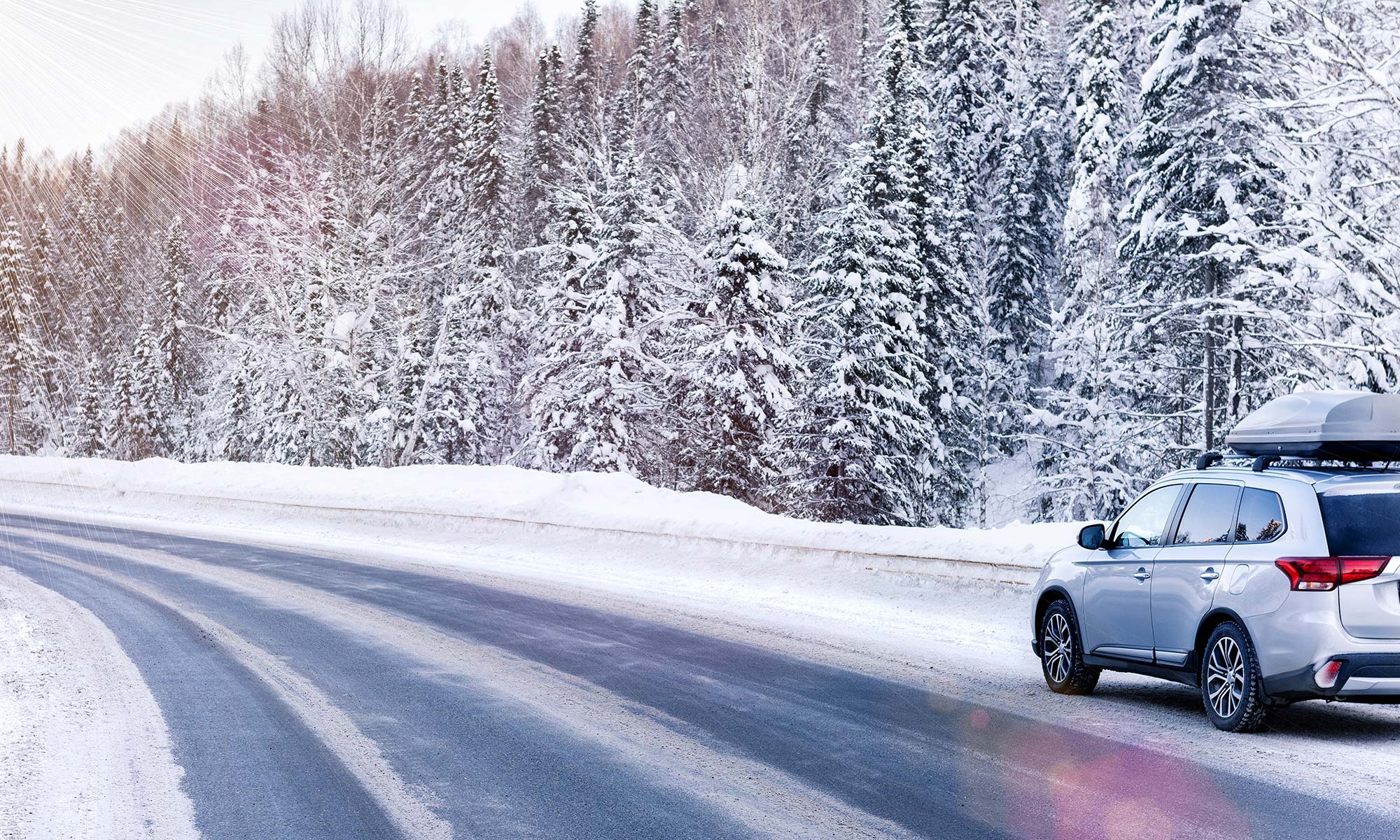 While the cold weather of winter can bring about the sights and sounds that make this season one to enjoy, it can also bring about some potential issues. Snow, ice and other winter conditions can all reach havoc on even the best winter vehicles. 
To better prepare yourself and your car, truck or SUV for these types of conditions, it's important to winterize your vehicle. From checking your tire pressure (PSI) or your heating system to refilling essential fluids like gasoline and engine oil, there are several different things you can do to get your vehicle ready for the cold months ahead. 
But while preparing your vehicle for the chill of the season is essential, it's also vital to recognize some common myths surrounding winter car maintenance. By separating fact from fiction when it comes to your vehicle's maintenance needs, you can be sure that you can better prepare yourself and your vehicle for the colder winter weather.
Debunking Cold-Weather Car Myths
Myth #1: "You should prime the fuel pump before starting up your car in cold weather."
Why this is a myth: Many older vehicles require drivers to prime their fuel pumps during the colder months. This was especially true if you had been storing your vehicle for an extended period. To do this, you would need to simply turn on your vehicle without starting the engine, which can be done by either turning your key partially or by pressing your "push-to-start" button halfway and waiting a few seconds. You could also repeat the process a couple of times, as this would give the pump a few seconds to warm up and pick up more fuel before starting the car.
The truth: While this may be essential for older vehicles, priming your fuel pump is rarely necessary for most modern vehicles. Now, with all the advancements in technology, you'll only need to do this if you leave your car parked for a week or longer in freezing temperatures.
Expert tip: If your car does fail to start, before calling a mechanic, make sure your engine oil is within the right range and then try pressing the clutch lightly while turning the ignition key. You can also check your spark plugs to help rule out any problems with your ignition system.
Myth #2: "You HAVE to put antifreeze in before it gets cold."
Why this is a myth: Without antifreeze, the coolant used in your engine could freeze during the winter, which could lead to potentially serious (and costly) issues, as coolant helps to keep your car's engine from overheating. Antifreeze was developed to combat this, as its chemical composition helped lower the overall freezing temperature of your car's coolant, helping your engine stay safe from overheating and other potential issues.
The truth: Whether or not your car, truck or SUV needs antifreeze will be entirely dependent on how old your vehicle is or how frequently it's used. Today, most automakers will automatically add antifreeze to the necessary essential fluids during a vehicle's manufacturing process, removing any need for you to winterize your car in this way. However, while this can mean that newer vehicles purchased within the last year or so may have the recommended levels of antifreeze, this may not be the case for other cars. To help determine if your car needs a refill of antifreeze or coolant, your owner's manual should be able to help you. There you can find more information about your car's recommended maintenance schedule, including the recommended mileage(s) at which you should replace essential fluids like coolant, antifreeze, engine oil and others.
Expert tip: While you may not need to replace your car's antifreeze or coolant every winter, it's still best to check. Taking your car into a licensed repair facility or an ASE Certified mechanic can help ensure your car is ready for whatever the winter weather brings. You can also save when it comes to preparing your vehicle this or any other winter with EnduranceAdvantage™. As the most comprehensive breakdown protection available, you can rest easy knowing your car is covered from the cost of unexpected breakdowns and other repairs while also receiving up to $3,500 in regular maintenance services. This includes essential services such as tire rotations, alignment checks, engine diagnostic exams and more.
Myth #3: "Pumping gas during cold weather can be a fire hazard."
Why this is a myth: Cold, dry weather is more conducive to static electricity, which can ignite gasoline.
The truth: While it would be difficult for static electricity to travel all the way into your gas tank, it's the flammable fumes of the gasoline that can ignite. However, while static electricity can build up and cause a spark that could ignite the fuel vapor, it's extremely unlikely.
Expert tip: When refueling at a gas station, there are several steps you should take. First, always turn off the engine. Next, never use any lighter or other similar items when at the gas pump. Finally, avoid getting back in the car until you've finished, as getting in and out of your car's seats can potentially build up a static charge. If you're worried about a build-up of static electricity for any reason, simply touch another metallic surface so it can discharge safely, such as your car's door handle.
Myth #4: "Car batteries are especially vulnerable to cold weather."
Why this is a myth: You may often find yourself having issues with your car's battery during the winter, as colder conditions mean your battery can't produce as much power and has to work harder to start your vehicle.
The truth: While the cold weather of winter can have an impact on your car's battery, it's actually the summertime that can cause the most issues to your battery. This is because "battery fluid" is a combination of sulfuric acid and water, which can evaporate when left in hot conditions. When this happens, your battery will begin to corrode faster than expected, resulting in many of the common issues you may see during the winter.
Expert tip: There are several DIY maintenance tasks you can do to help prevent your car's battery from dying. You can also visit a licensed repair facility or an ASE Certified mechanic to check your car battery's condition or get a replacement.
Winter Car Maintenance: Essential Checklist
It's vital to stay up-to-date on your car's recommended maintenance schedule. It can not only help you stay safe on the road during the winter, but it can also help ensure you don't invalidate your extended car warranty or vehicle service contract (VSC). This is especially true for the winter, as ensuring the various components of your vehicle are working can help keep you and your passengers safe while on the road. 
Some of the most important things you can do to help prepare your car for winter include:
Checking your lights, including headlights, taillights, fog lights, brake lights, reverse lights and indicator lights
Checking windshield washer fluid, which you should change if it is not suitable for winter weather
Inspecting your wiper blades, which you can replace with winter wiper blades to give you better visibility when it comes to winter weather
Checking your brakes
Checking your tire tread
Checking your tire pressure
Checking your engine oil, which should be changed if low or if your vehicle is at the recommended oil change mileage
Checking your coolant level
Checking your power-assisted steering fluid level
Checking your brake fluid level
Checking your transmission fluid level
Checking your door seals and hinges
A certified mechanic can help you check other things such as your battery, the condition of engine hoses, the drive belt, and your car's air filter. 
Winter Car Maintenance FAQs
Where should I store my car?
A garage provides the best shelter possible for your vehicle compared to a driveway or roadside, so if you have one, use it. If you do not have access to a garage, you can purchase several vehicle accessories to help protect your vehicle, including car covers and even portable garages.
Can I do anything to prevent windshield chips in winter?
Changes in temperature and road debris are two leading causes of windshield chips in winter. Control your speed on surfaces with lots of gravel and grit, and take care of your windshield – repair any chips, replace your wipers, use an ice-scraper, and never use boiling or hot water to melt any ice or snow on your vehicle.
How often should I start my car in cold weather?
While it's good to start your car at least once a week, it's best to drive your vehicle instead of just leaving it idling. This is because while warming up your car may give you a more comfortable ride, it can actually be harmful to your engine. Instead, be sure to drive your vehicle for at least 15 minutes whenever you turn on the engine during the winter, as this will give your engine time to come up to its optimal working temperature.
Do you need to keep your fuel tank full over winter?
Having at least a half tank of gas can help avoid freezing, as the more gas you have, the less condensation can form inside the pipes. 
Get Protection from Auto Repair Costs with Endurance
Whether you're preparing your car for the challenges of winter weather or you're getting ready for a summer road trip, keeping up with your car's recommended maintenance schedule can help you avoid unexpected breakdowns and other repairs any time of the year. With an auto protection plan from Endurance, you can rest easy knowing your car, truck or SUV's most vital components are covered. You can even save up to $3,500 when it comes to regular maintenance services, including up to three oil and filter changes, tire rotations, engine diagnostic exams and more with EnduranceAdvantage.
New and existing Endurance customers can also get access to a year's worth of Elite Benefits with the purchase of any Endurance protection plan and a small activation fee. That includes extra perks such as 24/7 roadside assistance, collisions discounts, key fob replacements and others for even more coverage and savings. 
Get started today by requesting a free quote or give us a call at (800) 253-8203 to learn more about how Endurance can help protect your vehicle. You can also find even more informative automotive articles on topics like seasonal maintenance tips, vehicle buying guides and more by checking out the Learning Center.
More like this
Expert Auto Tips

When driving a car, you probably go about your routine without thinking twice. Turning the car on, switching the headlights on, and applying the brakes have all become second nature,..

Read More

Expert Auto Tips

Retired professional racecar driver Danica Patrick is a pioneer in the world of motorsports. Her breakthroughs include being the first woman to lead an Indianapolis 500 race (the 89th running..

Read More

Expert Auto Tips

Buying a new car can be incredibly exciting and can open up a whole new world of possibilities. There are so many vehicles on the market, and no matter what..

Read More