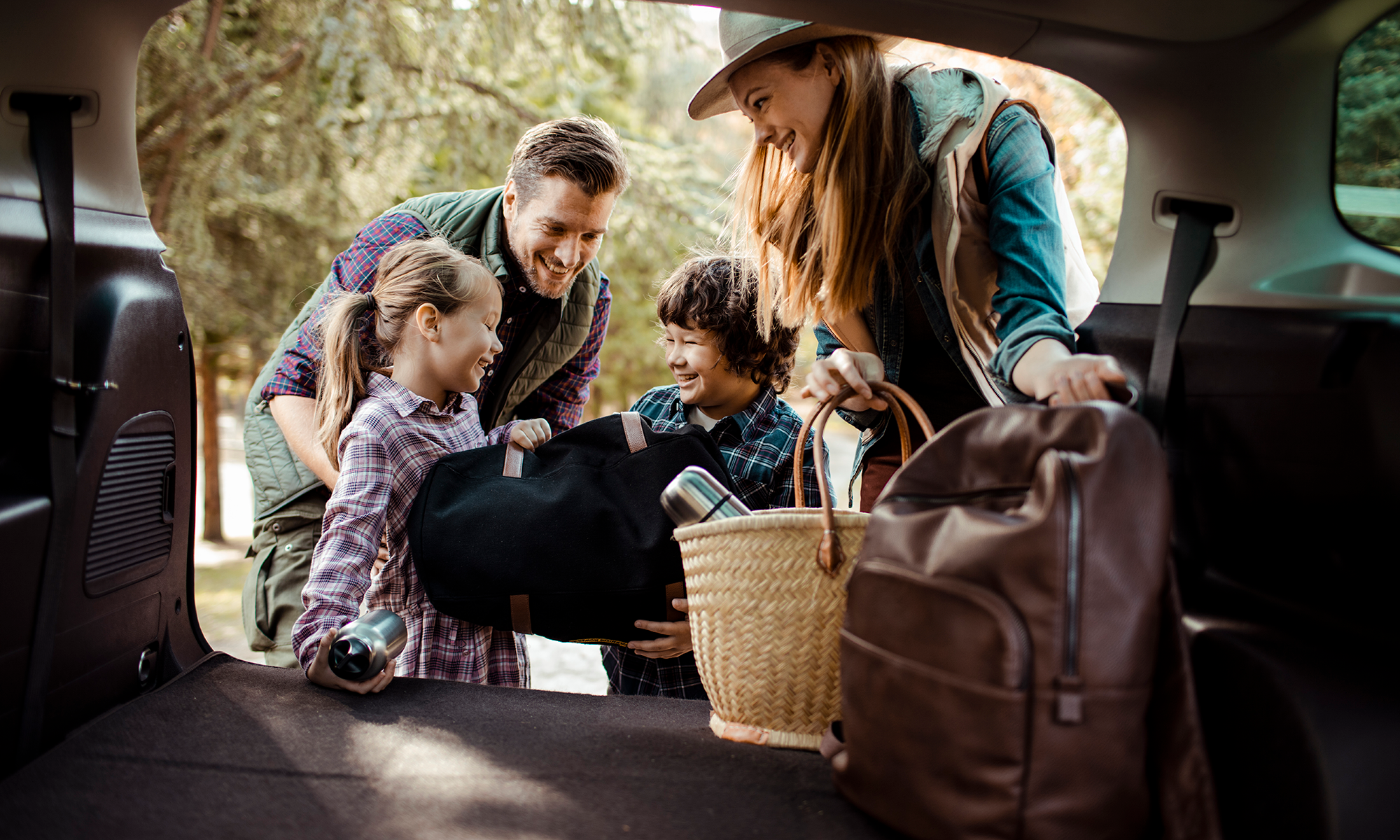 Thanksgiving is fast approaching, and if you're like many across the country, you're probably gearing up to head home (or somewhere) to spend quality time with loved ones and enjoy great home-cooked meals. But whether you're planning a road trip or air travel this holiday season, as one of the busiest times of year for traveling, it's vital to help keep yourself and others safe while traveling. 
Let's explore some essential Thanksgiving travel tips and other ways you can help make things easier and safer this holiday season.
Thanksgiving & Holiday Safe Driving Tips
Safe driving is a must any time of year, especially around busy travel times like the holidays. Luckily, there are tips you can follow to help you get to and from your holiday plans safe and sound.
Be Flexible & Make Time
One of the safest ways to travel during the holidays is to be flexible. That means making enough time to get to where you need to go. To help, try scheduling some time for packing, planning, and ensuring you have time to run any last-minute errands so you're not rushing to get things done last minute. 
Having time built into your trip will also allow for more time to stop and rest and helps give you a buffer for any unforeseen traffic. Plus, getting on the road in a rush can lead to more stress and moody passengers, which could cause an unsafe driving experience for you and your passengers. 
Take Breaks & Stretch
When traveling long distances, it is essential to take breaks, get out of your car and stretch. If you plan on traveling for multiple hours, schedule stops every couple of hours to allow you and your passengers to stretch your legs and walk around for a little bit.
This not only keeps you alert and breaks the monotony of a road trip, but it also allows you to reduce cramps and other perils of sitting for hours on end. It can also help with eye fatigue from watching the road ahead for multiple hours at a time. If you are traveling alone and for an extended period, taking breaks can help rejuvenate your body and keep you well-rested.
Check All Fluids & Tires
Staying up to date with your vehicle's recommended maintenance schedule is a great way to ensure your road trip goes as smoothly as possible. Additionally, if you haven't already, now is a great time to complete your fall maintenance checklist to ensure you are ready for your thanksgiving holiday road trip. 
With highways at their busiest, you will want to ensure that your car is as reliable as possible. This includes checking your tires, fluids, and other essential maintenance aspects of your vehicle. Having a mechanic perform a maintenance check is always a great idea to ensure your vehicle is ready for a road trip. Plus, if you're an Endurance customer, you'll automatically have peace of mind knowing your coverage comes with complimentary roadside assistance and towing services. You'll even get trip interruption coverage and rental car reimbursement, so if your car breaks down in the middle of your trip, you don't have to worry about missing all your favorite Thanksgiving foods.
Alternate Drivers If Possible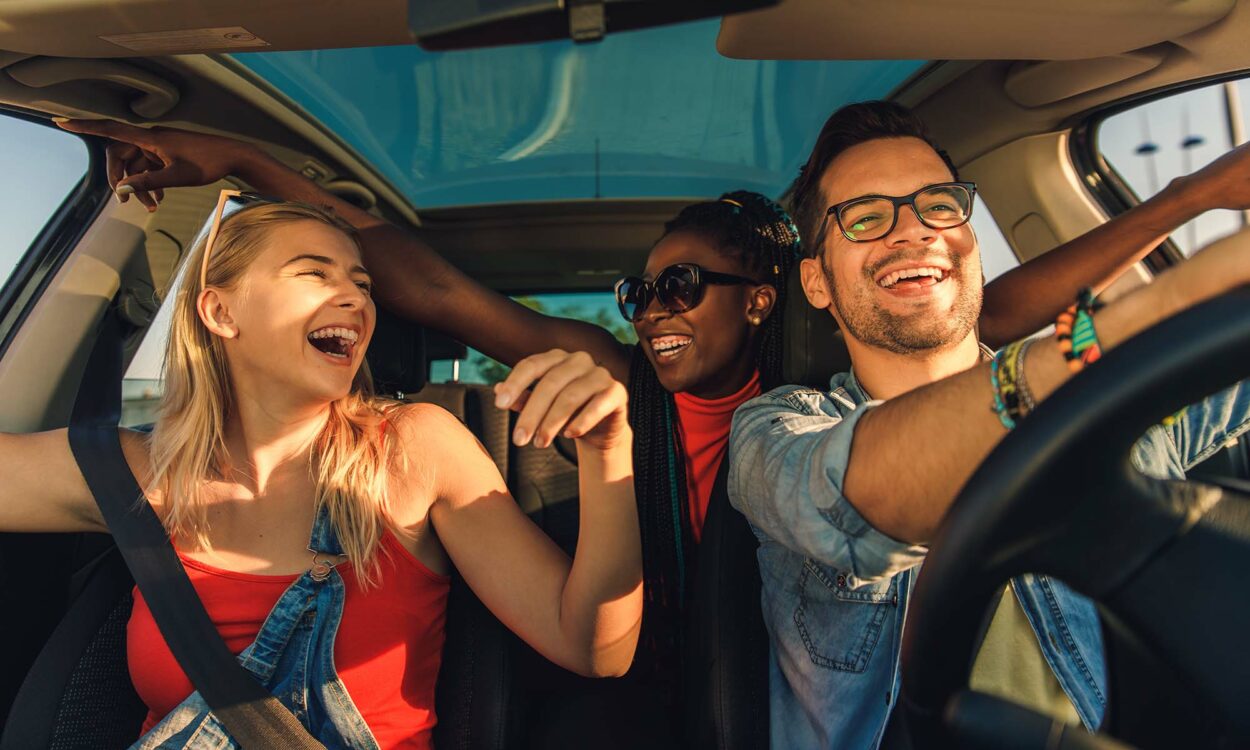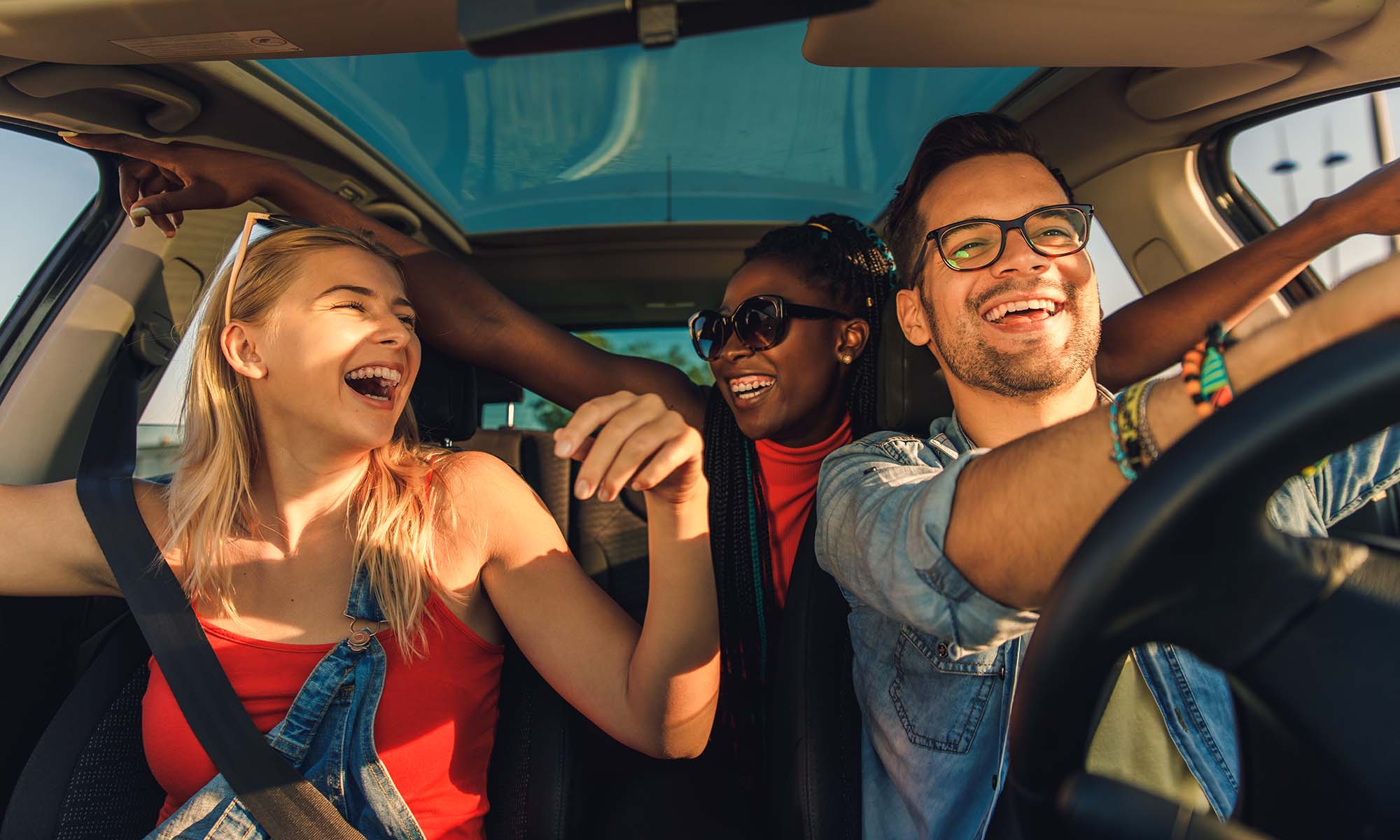 If your thanksgiving travel plans include passengers who can (legally) drive, it is always a good idea to alternate when possible. This travel tip is mainly for longer drives where you may travel for five or more hours, where alternating makes more sense.
Driving for hours on end can be very exhausting, especially on one of the year's busiest travel days. Alternating drivers will allow you to get to your destination on time without having one person drive the entire distance. 
Use a Reputable GPS
Gone are the days of printing out directions from the internet or having a family member look at a good old Rand McNally map and relay directions. Now you likely have a high-tech GPS built into your car and phone thanks to modern technology, which you should definitely use. This is especially true when traveling somewhere new or if you're expecting to hit any construction, heavy traffic or other things that could lead you to need to take an unplanned detour. 
Keep an Eye on the Weather
Before hitting the road, you will want to check the weather along your chosen route(s). After all, fall weather can bring some unpredictable weather for most Americans, like going from bright and shining one day to frigid and snowing the next, so staying in tune with the weather can help you to plan.
A first-aid kit in a vehicle is a must for anyone traveling alone or with others. However, you can take it a step further and ensure you have a well-stocked emergency kit ready for the winter, including items like snow chains, ice scrapers, umbrellas, and more. Even spare chargers, a flashlight and a few extra blankets can make a big difference. After all, it's better to be prepared for the unexpected than not have it. A quick check of the weather can also help to plan rest stops to avoid driving during bad storms.
Have Cash For Tolls
Between "tap to pay" features on phones and debit cards, you may not carry as much cash as you used to. But if your holiday weekend travel route includes tolls, bringing cash will help ease the stress of your trip and keep missed toll bills from piling up.
Ensure Kids Have Snacks & Entertainment
If you have ever made a long road trip with kids, you know how important it is to keep them entertained and fed throughout the trip. And as most thanksgiving weekend travel plans include kids, it can be a challenge, especially when dealing with longer travel times. 
Instead, keep them entertained and keep yourself focused on the road by packing some of their favorite snacks, games and more to ensure they stay busy during your trip. This is also a great time to enjoy some road-trip games like iSpy or the license plate game or have them watch their favorite movies using a tablet or smartphone.
Stay Calm & Avoid Distractions
Traveling can be stressful as it is, but once you add in a holiday weekend, such as Thanksgiving, it can get even worse. Last year, AAA predicted 53.4 million people were traveling for Thanksgiving weekend, a close comparison to pre-pandemic levels. With this many people on the road, it is essential to remember some basic road trip fundamentals.
Staying calm and avoiding distractions is one of the best ways to ensure you and your loved ones have a safe Thanksgiving trip. This can be done by planning ahead, having enough food and entertainment for passengers (especially little ones), and simply relaxing during your trip. As one of the year's busiest travel times, you can expect traffic jams, accidents, and the occasional erratic driver. Staying calm in these situations will ensure everyone has a good trip and you are keeping your family safe.
Get Your Rest
Lastly, you will want to ensure you stay well-rested before, during, and after your trip. A road trip can be very exhausting and lead to poor driving judgment. Ensuring you are well rested should be your top priority when traveling this Thanksgiving.
Before heading out on your road trip, get a good night's sleep, as it will help you be more alert and allow for safer driving. If you are too tired to drive, revisit an earlier tip and alternate drivers. If you're driving alone, pull over at the nearest rest stop and take a much-needed break. It can be very easy to doze off and fall asleep at the wheel, so knowing your limits and taking breaks will be vital to keeping everyone on the road safe.
Travel Safe and Stress-Free with Endurance
As holiday travel returns to pre-pandemic levels, it's more important than ever to brush up on basic safety tips before hitting the road. It's also essential to ensure that your car is as ready, so keeping up with your vehicle's maintenance needs is always recommended before any trip at any time during the year. It's also a great idea to give yourself even more peace of mind when it comes to those unexpected breakdowns and repairs you can't avoid. This is why having the help of an Endurance auto protection plan can help make your holiday travels as stress-free as possible. 
Whether it's basic powertrain coverage starting at just $79 a month or near factory-like exclusionary coverage with Supreme, there's an Endurance plan available to fit your needs and budget. There's even coverage available for vehicles that other providers might not cover, including high-mileage vehicles, luxury vehicles and more. All Endurance customers also automatically receive 24/7 roadside assistance, towing, trip interruption coverage, and even rental car reimbursement. But that's not all, because as an additional benefit, you will also be eligible for a full year of Elite Benefits, including extra perks and savings, including tire repairs/replacements, collision discounts, and more.
To learn more about how Endurance can help you, call us at (800) 253-8203 or request a free, no-obligation quote. You can find even more articles on all things automotive, including DIY car care tips, vehicle buying guides, extended warranty coverage comparisons and more at the Endurance blog.
More like this
Travel

With the cooler months creeping in, it's the perfect time to begin planning a fall road trip to enjoy the best of what the season brings. However, weather conditions during..

Read More

Travel

In the warmer weather of summer, many people plan off-road excursions and road trips with the entire family. The only thing that can ruin these outdoor adventures is an unexpected..

Read More

Travel

With the end of summer near, the Labor Day holiday weekend is just around the corner. It also means that millions of drivers will be hitting the highway for one..

Read More