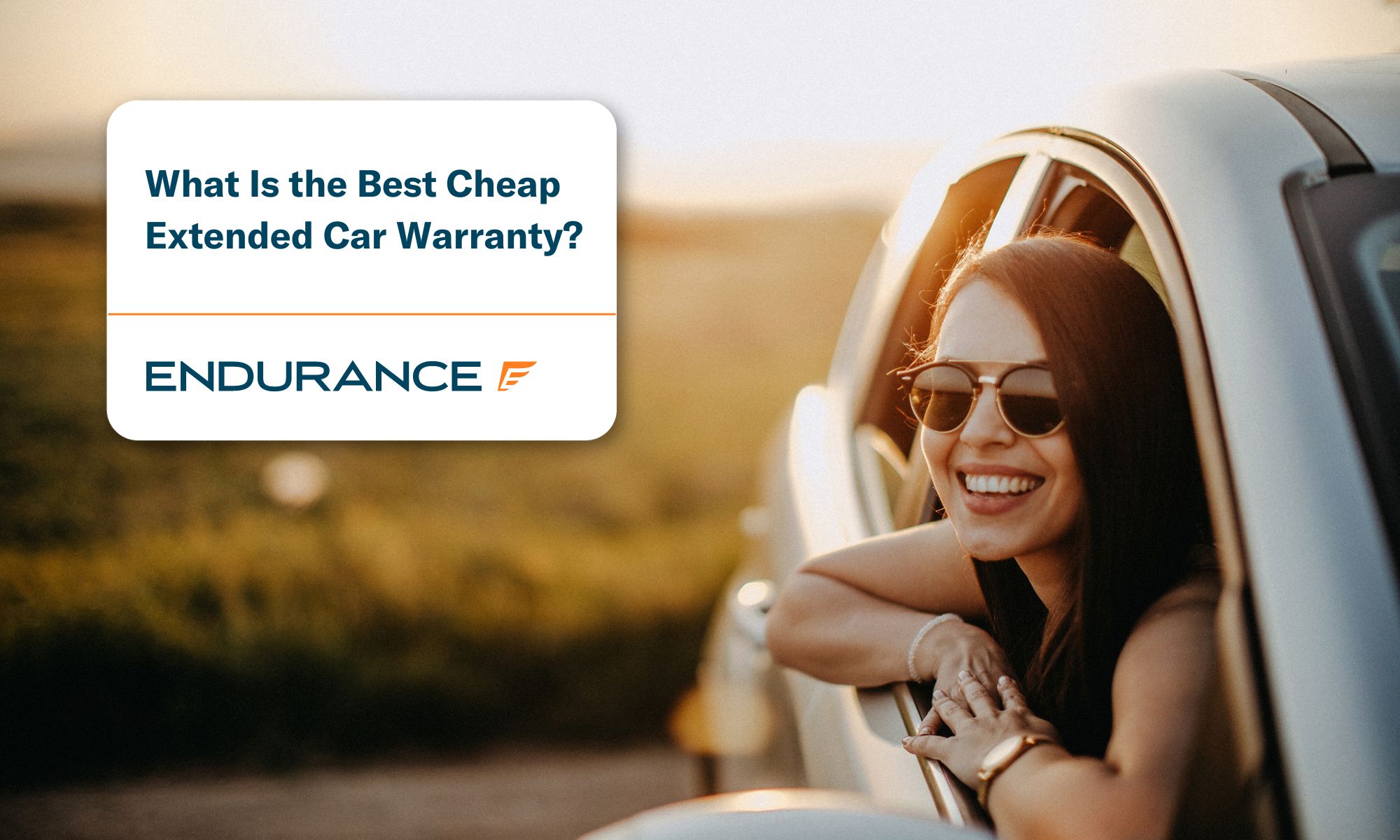 As a car owner, whether you have a new car or a used vehicle, you know how important it is to keep it running smoothly. Doing everything you can to protect your car will give you more years of use from it and ensure that you don't end up having to spend thousands of dollars on large repairs. While maintenance and proper care are important, having some kind of auto protection plan will give you the ultimate coverage. Even if you don't want to spend money on a comprehensive, bumper-to-bumper plan, you can still get high-quality protection if you know where to look.
If you have a used vehicle that is out of the timeframe for the factory warranty, you have a lot of third-party options for purchasing extended coverage. Not all of these options are going to be a good choice, though. This is especially true if you are only looking for basic protection for a used car and want to spend as little money per month as possible. Knowing what the best cheap extended car warranty is can help you save every month while also protecting your vehicle in the long run.
Cheapest to Most Expensive Types of Coverage
When searching for extended warranty coverage, more accurately called a vehicle service contract, or VSC, there are all kinds of plans you can choose from. Depending on the level of coverage you want, you can protect everything from the most important core components of the engine up to accessories like the navigation system and air conditioning. No matter what company you decide to get your VSC from, their plans will usually have a list of components that are covered. Understanding how some of these levels of coverage break down can help you choose wisely.
Almost every extended auto warranty company has basic powertrain coverage. This plan covers all of the vehicle's most important components, such as the engine, alternator, transmission, and transfer case. For the most part, a powertrain warranty will cover the parts that power the vehicle, which is usually the most expensive and complicated to fix. If all you want to do is cover these essential parts, a basic powertrain plan could be a good option for you.
If you want coverage for other parts of the car, most providers have other options available for you. A plan that includes the drivetrain, for example, will cover all the components included in the powertrain plan with the addition of things like the driveshaft, wheels, and drive axle. These plans can go all the way up to exclusionary or bumper-to-bumper warranty plans, which will include nearly every part of the vehicle except for a few components that will be laid out in the parts list. These plans are a good choice for people who want the ultimate protection for their vehicles.
In some cases, providers will also have specialized plans that protect cars with certain needs. High-mileage vehicles, luxury cars, and commercially-used vehicles can all be difficult to find plans for, so keeping an eye out for specialized coverage packages can help. With the right VSC, you can protect your car no matter what the circumstances are and keep yourself safe whenever you are out on the road.
Extended Car Warranty Company Prices
The best way to know if a VSC provider is right for you if you are on a budget is to take a look at their base prices and go up from there. There are several VSC providers on the market, and all of them have their own sets of plans and prices. By knowing what is available to you, you can make the right choice for yourself and your car, whatever it may be.
CarShield
CarShield is one of the bigger VSC providers on the market, and they offer a wide variety of extended warranty plans to their customers. Most of their plans cost between $99 and $129 per month, with varying deductibles ranging from $0 to $500. Their plans, which include Diamond, Platinum, Gold, Silver, Aluminum, and Motorcycle & ATV coverage, offer coverage for everything from the most basic engine components to coverage that is comparable to a manufacturer's warranty.
While CarShield is an incredibly popular VSC provider, their reviews suggest that some customers have been unhappy with their plans. Many of their negative reviews cite the denial of coverage for parts that should have been included and a delay in customer service during the claims process. Keeping this in mind before you choose them is important since it may affect how well you are covered.
CARCHEX
CARCHEX is well known for offering coverage plans on older cars that have more miles on the odometer than most providers will accept. If you have a vehicle with over 100,000 miles on it that you want to be covered, they might be a good choice. Their prices, though, are slightly over the average and range between $120 and $170 per month. For those who are looking for the best cheap extended car warranty, CARCHEX may not be the best option.
According to reviews, CARCHEX has also had some issues with customer service. Depending on the administrator that you end up dealing with for a claim, you may have a hard time with communication, which can be a big problem when trying to get a car repaired. If you want to be sure that you always have customer service on your side, you might want to look elsewhere.
Endurance Warranty Services
Endurance Warranty offers a wide variety of plans that encompass most vehicles currently on the road. With coverage levels ranging from the most basic to plans for high-end luxury vehicles, you are sure to find something that will protect you and your specific car. Plus, Endurance plans start at $99 per month, so there is also something for every budget. If you need a reliable and affordable/ cheap extended car warranty, Endurance is going to be your best bet.
Endurance not only has the most coverage options out of the large providers but also has a stellar reputation for service. With access to an award-winning customer service team and the Endurance mobile app, you can get information regarding your account 24 hours a day, seven days a week. When you need assurance that you are protected at all times, Endurance will have the best coverage for you.
Coverage is Better With Endurance
On top of outstanding protection plans and customer service, Endurance plans also come with perks and benefits that can give you the confidence you need whenever you get behind the wheel. The right VSC is going to include more than just help with your covered repairs. Knowing what Endurance offers customers outside of standard coverage can help you make the right decision for your needs.
Standard Benefits
All Endurance plans come with a suite of standard benefits that can help give you a better driving experience out on the highway. Perhaps the most important standard benefit is 24/7 roadside assistance, which includes lockout services and towing on top of vehicle repairs. You also get trip interruption coverage, rental car reimbursement, and parts and labor coverage, which can help you get back on the road if your car breaks down. Endurance also offers flexible payment plans, a 30-day money-back guarantee, and access to the mobile app so you always know the status of your coverage. Should anything go wrong with your vehicle, all you have to do is take it to the ASE Certified mechanic or repair facility of your choice and let them take care of the rest.
Elite Benefits
On top of the standard benefits that come with every plan, new Endurance customers also get access to Elite Benefits for one year – FREE. These "worth it" benefits include extra perks like tire services and key fob replacement. They also come with a collision discount of up to $500 per accident as well as total loss protection, which will give you up to $1,000 toward a replacement vehicle after an accident.
Get a Great Deal and Peace of Mind With Endurance
When trying to find the right coverage for your car, pricing will always be an important deciding factor. Endurance has one of the lowest starting prices and monthly payments on the market, with comprehensive coverage and customizable plan options for all kinds of drivers. Plus, with all the benefits you get with your membership, you can be sure that you are protected in every way whenever you are in your vehicle. With the coverage plan from Endurance, you can save money on car repair costs in the short and long terms.
To get started finding an Endurance protection plan for your vehicle, get a FREE quote by calling (800) 253-8203 or shop online now. We also now offer auto protection in the form of mechanical breakdown insurance (MBI) to drivers in California.
You can also explore the Endurance blog for helpful articles about other car warranty costs, vehicle maintenance, car comparisons, customer reviews, DIY support, and more.
More like this
Cost and Price

If one thing's true about car ownership, it's that it doesn't come cheap. No matter what vehicle you own, whether a used or new car, maintenance fees and unexpected repairs..

Read More

Cost and Price

An extended car warranty provides new and used car buyers with a financial safety net against expensive car repairs due to mechanical breakdowns after a factory warranty expires. However, every..

Read More

Cost and Price

Today, many car owners are having difficulty paying for unexpected and expensive car repairs. Recent reports indicate that less than half of Americans can pay for more than $1,000 in..

Read More