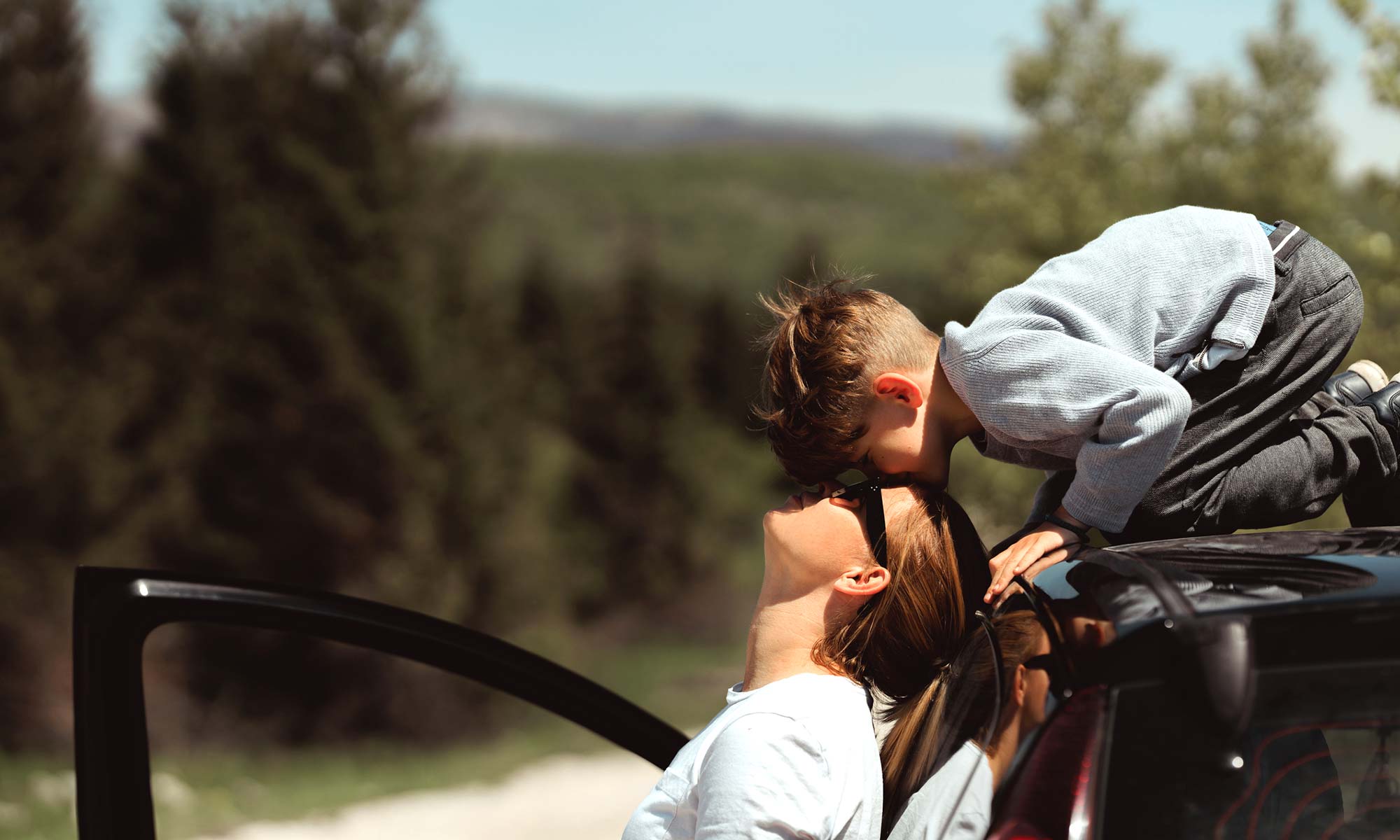 With Mother's Day fast approaching, you may be looking for a gift your mom would love. But, while cards, flowers or gift cards can all make great gifts, they don't last very long. So if you really want to show your mom how loved she is, it is important to put some thought into your gift-giving to give them something they'll truly enjoy for more than just a few hours or days. 
In fact, for those with moms who are automotive enthusiasts or who enjoy the occasional road trip or two throughout the year, there are some very fun and practical car-related Mother's Day gift ideas that anyone would be delighted to get. And by learning more about some of these top car accessories and car-related gifts, you can choose something that your mom loves while helping to make her life more enjoyable when out on the road. 
Automotive Gifts for Mother's Day
From comfort to convenience and more in between, take a look at our gift guide for the best gifts to get your automotive enthusiast mom this Mother's Day:
Back Massage Cushion
If your mom is an avid driver and enjoys long road trips, back issues could be an issue every now and then. After all, no matter how comfortable her car seats are. Eventually, they are going to cause problems the longer she drives. The solution? This Shiatsu back massage cushion is available on Amazon for around $90 and is the perfect way to get around uncomfortable car seats. With four spiral balls that can effectively simulate a human massage therapist, this is an excellent gift if you want to make sure your mom can drive safely and pleasantly wherever she is going. 
Car Visor Vanity Mirror
For those whose moms are daily commuters, she may run into a time or two where freshening up in the car is the only option. But, while most new cars have all the bells and whistles when it comes to Bluetooth setups, navigation and infotainment systems, the visor mirror still leaves something to be desired. And in low-light conditions, it can be hard to get a good look at oneself, which is why mom will appreciate this clip-on visor mirror with LED vanity lights. With 60 LED lights and three different light modes, there is a setting for every type of lighting situation in the car. And for just $39.99, your mom will get two of these mirrors — one for each visor — and two charger cables.
Cordless Handheld Vacuum
Every car gets dirty no matter how often or how little it gets used. So when it comes to getting a car wash and getting rid of any dirt and dust, a quality handheld vacuum that mom can keep in the car is a great way to help her with any DIY car cleaning she may do. This cordless vacuum by Black+Decker works on any surface of her car's interior, so whether she has cloth, vinyl, or leather seats, your mom will be able to keep her car neat. The nozzle rotates 180 degrees so she can get all the hard-to-reach places that cars tend to have, like under the seats and next to the console. For between $49 and $59, this vacuum comes with a charging base that brings the battery to a full charge in just four hours so she can always be ready in the event of a mess. 
Headrest Hanger Holder Hook
Whether it's a grocery bag, dry cleaning, luggage or anything else, one of the biggest issues in vehicles is the lack of places to hang something. Unless you have these awesome headrest hanger hooks that latch onto the headrest and can give mom extra storage options for a bag, clothes, or any other item that needs to stay up off the ground. And at just $7.99, you can get mom a batch of these that she can repeatedly use for quick and convenient storage. 
Multipurpose Navigator for Off-Grid Guidance
If your mom is adventurous and likes to hit the open road to visit unique and fun places that might be a little bit off the beaten path, this multipurpose navigator by Garmin is a great choice for her. This is especially true if she has an older vehicle or one without an upgraded infotainment or navigation system. The 7-inch touchscreen is bright, easy to use, and can even go handheld to help her stay on course. It's preloaded with maps and points of interest, so she won't need a cell signal to always know where she is and where to go. It also comes with communication features like text messaging, SOS messaging, and up-to-date weather forecasts. And while this is a pricey gift at $694.97, it is well worth the cost to make sure she is safe wherever her adventures take her next. 
Temperature Control Travel Mug
If your mom is a coffee lover, she probably needs her morning fix on her daily commute. You can help keep her caffeinated and alert on the road with this temperature control coffee mug that generates heat, helping to keep her coffee (or tea) hot for long drives and longer mornings. For $129, this mug comes with a touch display screen that gives a temperature readout and can be charged with a standard USB Type-C charger. It even gets hot enough to heat liquids from room temperature, making it a perfect gift no matter her hot beverage of choice. 
Universal Car Mount Phone Holder
While a full-on GPS can cost a couple of hundred extra dollars, your mom may have a smartphone on hand already with a map feature already on it. So with this universal car mount phone holder, you can give her the joy of having a GPS in her vehicle without spending hundreds to thousands on a new device or upgrading the system. This phone mount is just $22.95 and features an adjustable telescoping arm that she can easily move to the perfect position. The strong suction cup will stick to the dashboard, center console, or any other surface to help give her vehicle a GPS and hands-free calling on the road without needing a Bluetooth connection, no matter how old her vehicle is. 
Give Mom the Gift of Breakdown Protection with Endurance
No matter what kind of driver you or your mom are, the best gift you can give her or yourself is the extra peace of mind of an Endurance auto protection plan. So whether you or your mom drives a high-end luxury vehicle or a plan old daily commuter, there are plans available for her. Some plans can even start as low as $79/month, so you can be sure either of you will have comprehensive breakdown protection without breaking the bank. The Advantage plan can even help either you or your mom save up to $3,500 in routine maintenance services like oil changes, tire rotations and more to help you both keep your vehicles running for longer. 
And as a bonus perk, every Endurance protection plan also automatically comes with 24/7 roadside assistance and towing to help get mom's car to the nearest certified repair facility or ASE Certified mechanic of her choice for repairs. If she happens to be in the middle of her next adventure, she'll also be able to get trip interruption coverage and rental car reimbursements for free with her roadside assistance. And for a small activation fee, you can get mom even more gifts in the form of a full year of  Endurance Elite Benefits, including key fob replacements, tire replacements, total loss coverage and more. 
To learn more about how Endurance can help protect your mom's (or your own) vehicle today, give our award-winning customer care team a call at (800) 253-8203 or request a free, no-obligation quote. You can also find other gift ideas for the automotive enthusiasts in your life and other informative articles on topics such as expert auto tips, vehicle buying guides, seasonal driving tips, and more by visiting the Endurance blog.
More like this
How To

As vehicle technology advances, features become more convenient, and design becomes completely geared toward making things as easy as possible for you. Modern key fobs are an excellent example of..

Read More

How To

Ford may have recently decided to discontinue the Focus, but with over two decades since the first iteration was revealed to the world, you can bet plenty of them will..

Read More

How To

It is no surprise that autumn is a favorite season for car owners all across the United States. With pops of color and long shadows, there is so much beauty..

Read More