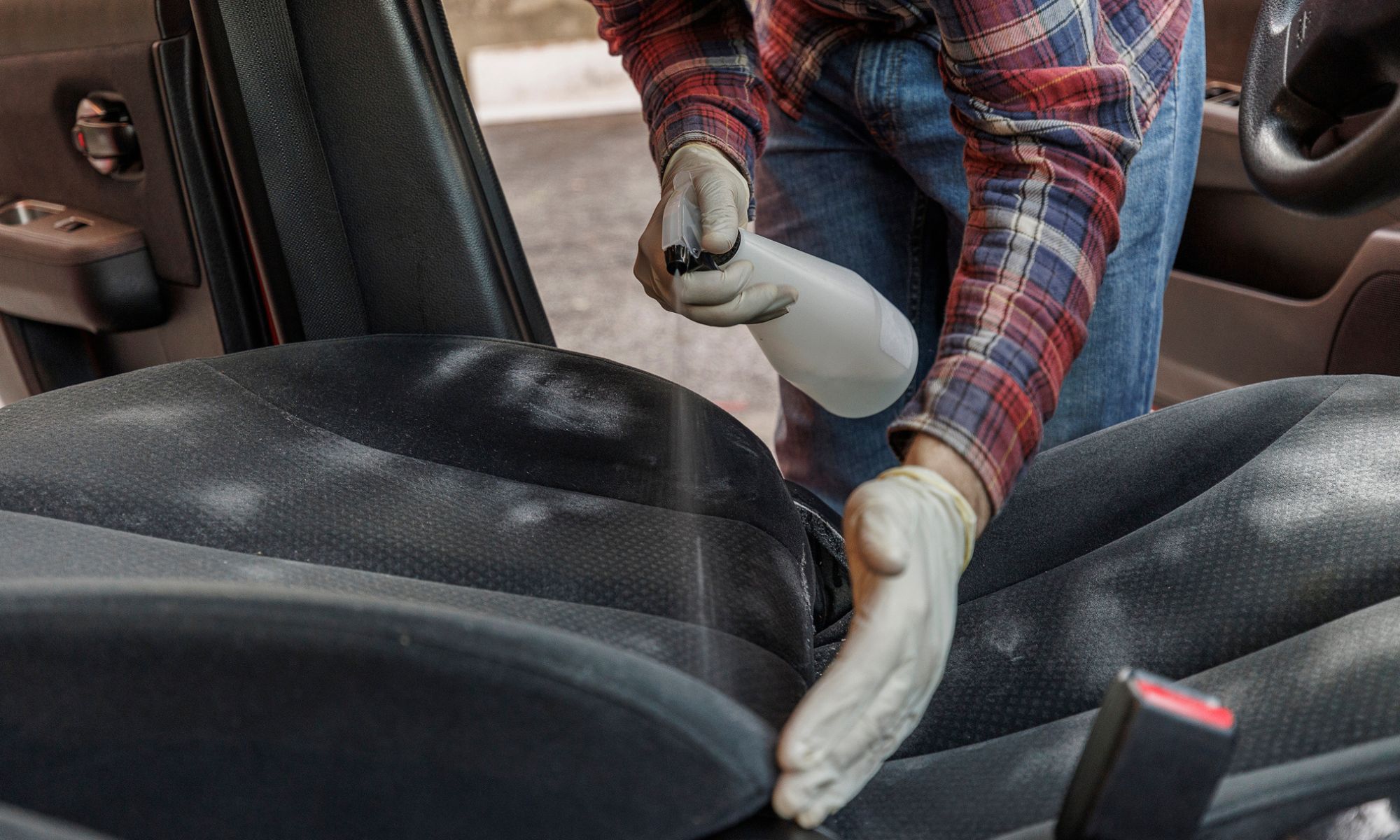 As a car owner, you know how important it is to stay on top of repairs and maintenance. A vehicle that is well taken care of will last for many years and give you quality service. If you want to keep your car running smoothly, it is crucial that you keep a regular maintenance schedule. This applies not only to the engine and other mechanical components but also to the interior and upholstery.
If your vehicle has fabric seats, it can be difficult to keep them from getting stained and grimy. Regularly cleaning and maintaining fabric car seats will keep them in good condition and prevent more permanent damage down the line. Knowing how to properly clean your fabric car seats with car detailing will help you keep your vehicle clean and save you money on expensive interior repairs in the long run.
Household Items and Solutions to Prep
You have quite a few options available to you when choosing household solutions for fabric cleaning. While there are several commercially-produced fabric cleaners, you may already have the right cleaning products underneath your sink. Plus, some household items will work even better than the car upholstery cleaner you can find at an auto parts store or upholstery shop.
One of the most effective solutions you can prepare is a mixture of 1/4 cup of baking soda with one cup of water. Mix this solution together thoroughly until the baking soda is completely incorporated. You can also mix a cup of vinegar with a few drops of standard dish soap. Put this mixture in a gallon of warm water. You can put this mixture into a spray bottle for easy application to the seats and save the rest for future use.
You should also put together some tools to help you apply the solutions to the fabric seats. You will need a vacuum cleaner with a flat attachment to pre-clean the seats before applying any solutions. A soft brush will also be necessary to deep clean the fabric, and a harder brush will help clean the tougher stains. You should also have plenty of soft towels to dry the seats and clean off any remaining solution and help prevent water stains once the seats air dry.
How to Clean Fabric Car Seats
Before you begin cleaning stains or applying a cleaning solution, you will have to completely remove any items that might be in the way. Seat covers, child seats, and anything else that might be in the way should be removed to allow you to completely clean the seats. Then, thoroughly vacuum the seats and the floors to remove any excess debris or dirt that might be sitting on top of the fabric. This will ensure that you don't end up rubbing it into the seats.
Once you have all the dirt and debris removed, you can start cleaning the seats with the solution. Take whichever solution you have decided to use and apply it to the seats with one of the clean towels. Be sure to completely cover the area and to get every fold and indentation.
After you have applied the cleaning solution, you can then focus on the tough stains. Using the brush, apply more cleaning solution to the stained area and scrub gently, getting the solution down into the pores of the fabric. The pressure you have to apply will depend on how deep the stain is in the fabric but make sure you aren't scrubbing hard enough to scuff or mar the surface of the clean cloth seats.
How to Avoid Water Stains
With fabric car seats, you run the risk of developing water stains after the cleaning has been done. Water stains occur when mineral deposits from the water mix with the stain and create a new, bigger stain on the surface. Generally, you won't notice these stains until the water has dried and the deposits have solidified on the seats.
The best way to avoid water stains is to use filtered or distilled water to make your cleaning solutions. This will keep the mineral deposits out of the solution, so they don't have a chance to develop stains. You should also be sure to clean your fabric car seats as thoroughly as possible during the scrubbing step. By completely removing the stain, the minerals won't have anything to grab onto, and you won't end up developing water stains.
How Often to Clean Your Fabric Seats
The frequency with which you should clean your fabric car seats will depend on their use and your particular life. If you don't have any pets or kids, you should clean cloth car seats at least once every six months. If you are regularly transporting your dogs or children, it may be a good idea to do it every three months instead.
For the most part, the more frequently you clean your fabric car seats, the more longevity they will have. Less dirt and grime means that the fabric won't break down as quickly, and you will get more life out of your vehicle's interior. It also means that the seats will be less likely to develop rips or permanent stains that may require replacement in the future.
What Is the Value of Taking Care of Your Car?
One of the best reasons to take good care of your vehicle is the fact that it will end up saving you money in the long run. When you keep your interior clean and stay on top of regular maintenance for every part of the car, you are ensuring that it will last longer and provide you with better service. This reduces the need for large repairs and expensive procedures further down the line and ends up being much cheaper when it comes to the true cost of ownership for your vehicle.
If you want to keep your car running smoothly and save yourself money on repairs and maintenance, an extended warranty, more accurately called a vehicle protection plan, is a fantastic option. An auto protection plan can help you pay for repairs when they come up and ensure that your car stays in good shape for longer. With regular maintenance of your interior and a protection plan to keep your mechanical components in top condition, you can rest easy knowing that your vehicle will give you many years of excellent driveability.
Take Care of Every Component of Your Car With Endurance
If you want complete mechanical protection for your car on top of your regular maintenance of the interior and seats, a vehicle protection plan from Endurance is your best option. Endurance offers comprehensive, customizable plans that are specifically tailored to your car and your needs. Endurance even covers vehicles that other providers won't, such as luxury cars, vehicles with a rebuilt or salvage title, and cars used for commercial purposes like rideshare or delivery. With an award-winning customer service team and plans for every single budget, starting at just $79 per month, you will be able to find a plan that suits you best so you can have confidence every time you get behind the wheel.
Every Endurance customer also gets the freedom to choose from any ASE Certified mechanic, 24/7 roadside assistance, rental car reimbursement, trip-interruption services, a 30-day money-back guarantee, and flexible payment options. For a small activation fee, all new Endurance customers are also eligible for one year of Elite Benefits. This add-on provides access to tire services (including replacements), collision repair discounts, key fob replacement, and total loss coverage.
To get started finding an Endurance protection plan for your vehicle, get a FREE quote by calling (800) 253-8203 or shop online now. You can also explore the Endurance blog for helpful articles about vehicle maintenance, car comparisons, DIY support, and more.
More like this
How To

As vehicle technology advances, features become more convenient, and design becomes completely geared toward making things as easy as possible for you. Modern key fobs are an excellent example of..

Read More

How To

Ford may have recently decided to discontinue the Focus, but with over two decades since the first iteration was revealed to the world, you can bet plenty of them will..

Read More

How To

It is no surprise that autumn is a favorite season for car owners all across the United States. With pops of color and long shadows, there is so much beauty..

Read More