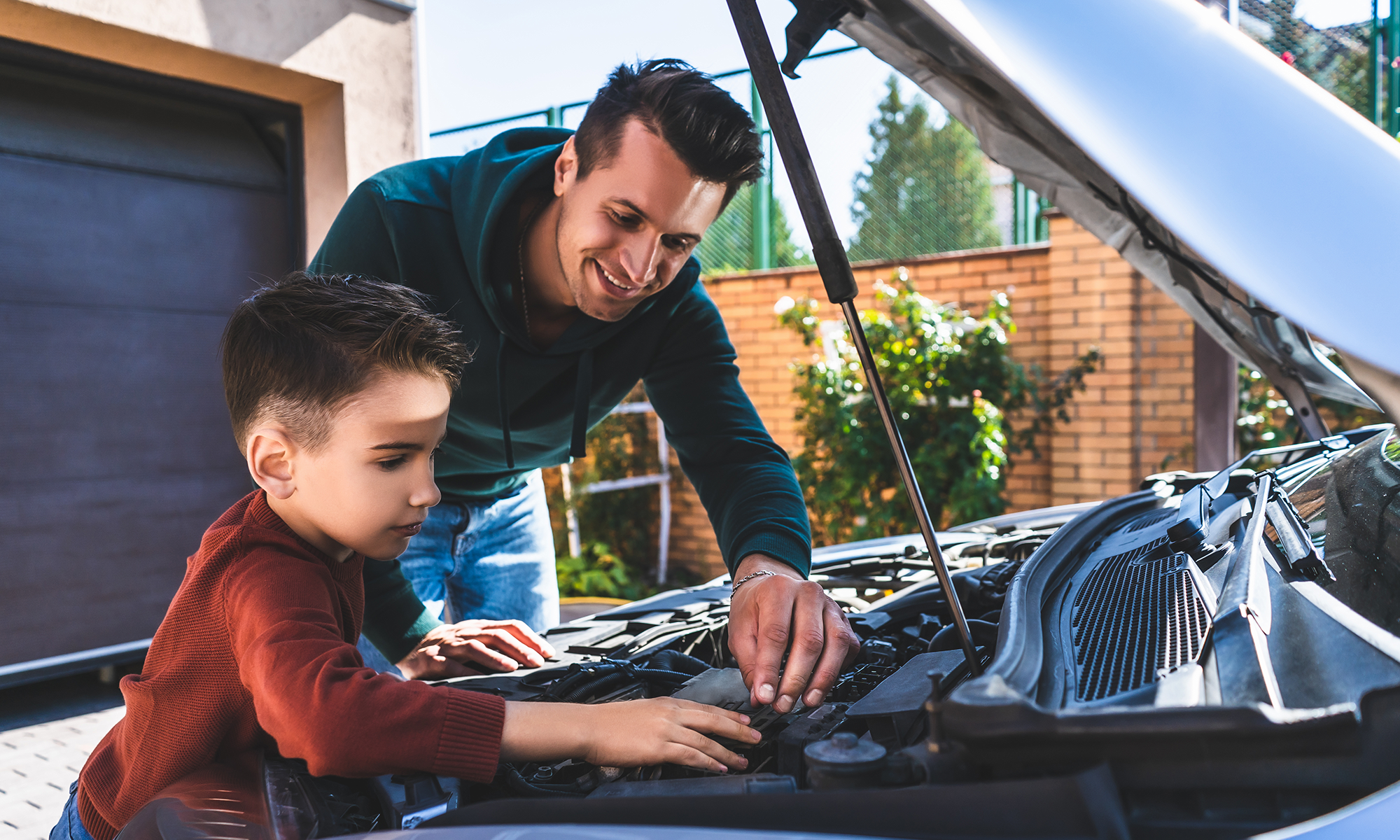 It might not be easy to believe, but another year is almost over. As New Year's Eve fast approaches, most people will be setting themselves some fitness resolution or resolve to learn a new skill or hobby—but while it's important to think about yourself, you should be thinking about your car too. That's why we've devised a list of 10 ways you can help spruce up
10 Ways to Spruce Up Your Car for the New Year
Whether you drive a brand-new car or a trusty older vehicle, there's a long list of things you can do as a car owner in the New Year to keep it looking and running at its best. Take a look at our top car maintenance tips to help ensure your car is ready for 2023 and beyond.
1. Clean It Inside & Out
Whether your car is a newer model fresh out of the factory or an old car you've had for years, it will always need regular car washes year-round and occasional deep cleanings, inside and out. This includes things you may overlook, like cleaning between all the nooks and crannies you can find, vacuuming underneath your floor mats and cleaning your steering wheel to help your car's interior look as good as new. If your car has materials you're not keen on cleaning yourself, such as leather seats, seat covers or upholstery, take it to a car wash or detailing expert and let them take care of it for you. Along with the inside, keeping your exterior clean not only makes your car look like new—it prevents corrosion and even improves your car's gas mileage. 
2. Patch Up Any Paintwork
Speaking of car detailing, patching up damaged paintwork is another surefire way to make your vehicle look and feel new and avoid a completely new paint job. For small scratches and chips, you can easily pick up a DIY kit at your local automotive store for a fraction of the price of professional services. Just be sure to get an exact color match.
3. Change Your Oil
Your vehicle needs regular oil changes to function properly, and the start of the New Year is the perfect time to get this done. Oil should be replaced every 3,000 to 7,000 miles, but refer to your owner's manual for your vehicle's recommended intervals. You can also regularly check and top up oil levels using the dipstick under the hood.
4. Replace Fluids & Filters
Like oil, your car has other essential fluids to stay running, including engine coolant, transmission fluid, brake fluid, and power-steering fluid. That also means they should all be flushed and replaced regularly per your owner's manual. Oil and air filters also need to be changed to prevent a build-up of debris and grime in your engine. The higher the quality, the better.
5. Check Tire Tread
The easiest way to determine if you need new tires is by checking the tread depth. Most tires should have their tread be at least 6/32 or deeper. Any less than 4/32, and you should consider replacing them, though this can vary depending on the tire. If you want a quick way to check, just place a penny between the tread with Abe's head pointing downwards. If you can see the top of his head, you likely need new tires.
6. Check Tire Pressure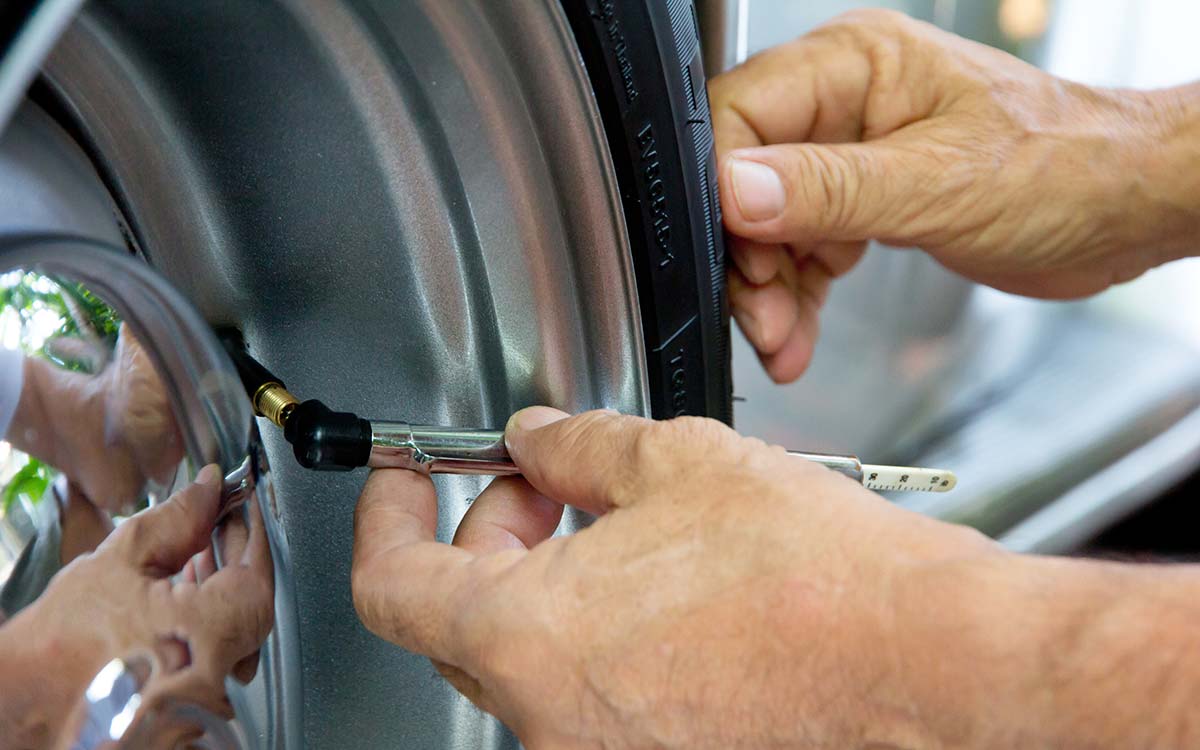 Your vehicle's maintenance schedule includes a recommended PSI (pounds per square inch) for front and rear tires. By topping them up to the correct levels, your tires will last longer and perform more efficiently—conserving fuel. Having a properly inflated tire also reduces the likelihood of a blowout, which can be deadly if they occur when driving at high speeds.
7. Rotate Your Tires
Another way to extend the life of your tires is by rotating them every 5,000 to 10,000 miles (or however often your owner's manual suggests). Front tires tend to wear faster than rear tires, so rotating your tires can help ensure that they wear down evenly. This might be a lot of work to do by yourself, but a mechanic can do it quickly and easily.
8. Invest in an Emergency Kit
Breaking down at the side of the road is a huge inconvenience and hazardous. Make sure to stock up on new safety accessories and create a comprehensive emergency car kit. Jumper cables, flashlights, shovels and road triangles are a good start. Don't forget to also prepare to be stuck for an extended time, so include snacks, water, a portable phone charger, blankets and/or spare jackets and anything else you think can be useful. If the worst happens when you're out for a drive, having a fully stocked emergency kit can only help make things easier. 
9. Freshen Up with an Air Freshener
Once everything looks and feels new, you'll want to make it smell new too. Air fresheners come in all kinds of fragrances, from "new car" to vanilla cupcakes and more, so find one you like and reinvigorate your interiors. You could also ask a mechanic to deodorize your A/C so it can't ruin your air freshener's efforts.
10. Get an Extended Warranty
An extended warranty is highly recommended if your car no longer has factory warranty coverage. Without one, you'll be responsible for any expensive repair bills that might come your way after a breakdown. Manufacturers often offer extended warranties, but these usually need to be activated while a factory warranty is still in effect. Thankfully, third-party providers like us at Endurance will be more than happy to help.
With an award-winning Endurance protection plan, you can get comprehensive breakdown coverage starting at just $79 a month while enjoying complimentary perks and benefits like 24/7 roadside assistance, rental car reimbursements and trip interruption coverage. You'll also have access to a full year of FREE Elite Benefits, including even more perks and savings like tire replacements/repairs, collision discounts and more. 
Get Year-Round Protection for Your Car with Endurance
It might seem like a lot of work, but getting these simple tips checked off your to-do list in January can help set you up for a year of driving confidently. Still, no matter how well-maintained your car may be, all vehicles break down at some point, making having the right coverage in place all the more crucial. And when it comes to finding the best extended warranty coverage, only Endurance can give you award-winning coverage and customer service for all-around peace of mind any time of the year. 
From luxury cars to cars used for rideshare and delivery services and more, you can tailor our fully flexible coverage to suit your specific needs and budget. Best of all, all Endurance protection plans come with complimentary 24/7 roadside assistance, rental car reimbursement, and trip interruption coverage. You'll even get access to a year's worth of FREE Elite Benefits for even more coverage and savings.
Don't wait until you're left dealing with unexpected repair bills; call the Endurance customer care team at (800) 253-8203 for a free, no-obligation quote or shop online today. Be sure to check out the Endurance blog to find even more helpful and informative articles on topics ranging from DIY car care tips, vehicle buying guides, extended warranty coverage comparisons, and more.
More like this
Expert Auto Tips

With most states around the country getting colder, it's worth reminding yourself how to prepare your vehicle for the different seasons. Weather conditions play a major role in how a..

Read More

Expert Auto Tips

Being a car owner can be an incredibly rewarding experience, especially if you take pride in your vehicle's condition and performance. Cars that are well taken care of will generally..

Read More

Expert Auto Tips

No matter what kind of vehicle you own, staying on top of its care and maintenance should always be a top priority. Cars that are well taken care of and..

Read More