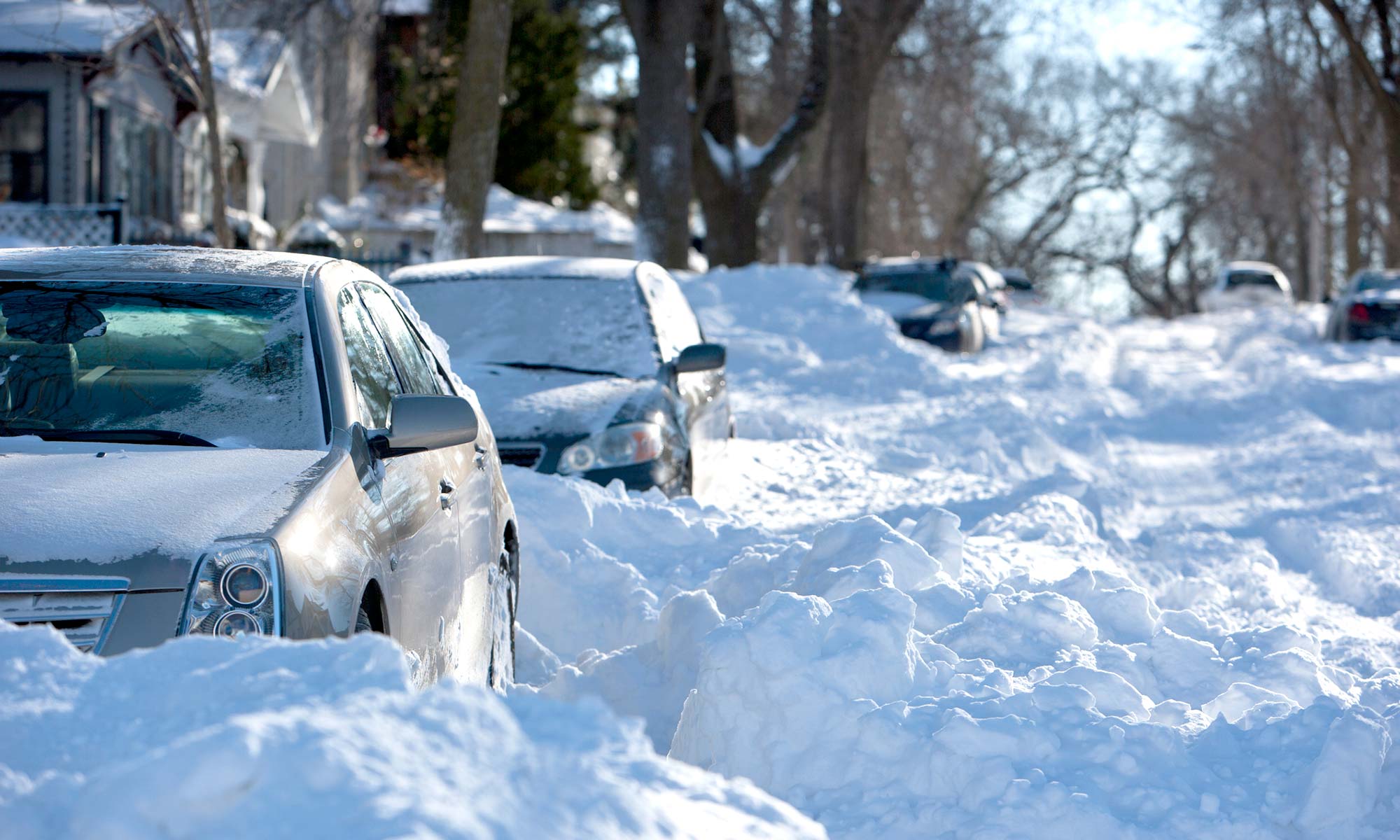 With winter in full swing, it can be easy to get caught up in the excitement of the season. From building a snowman, making your way up to your favorite ski slopes or having a snowball fight, there is plenty to do once the snow begins to fall. But while winter weather may bring along the chance for some of your favorite wintertime activities, it can also pose a severe hazard to your vehicle if you are not prepared. Even vehicles equipped for winter driving conditions, such as a Subaru Ascent or a Jeep Grand Cherokee, can struggle this time of year. 
So to help prepare yourself for the season's challenges, it's essential to understand how a winter storm can damage your vehicle and the steps you can take to help prepare your car for these types of conditions.
How Can a Winter Storm Damage My Vehicle?
Throughout the winter months, snowstorms can bring rain, ice, sleet, and of course, snow. Along with causing various potential road hazards, these winter weather conditions can also cause many different issues with your vehicle. From potential water damage, frozen fuel lines, broken windshields and more, a winter storm can cost you anywhere from $150 to over $1000, depending on the make and model of vehicle you have and the type of issue(s) that occur. 
With an Endurance auto protection plan, you can rest easy knowing your car, truck or SUV's most vital components are covered from the cost of unexpected breakdowns and other repair bills. You can even save up to $3,500 when it comes to your car's regular (and essential) maintenance services each year with an EnduranceAdvantage™ package, including tire rotations, alignment checks, engine diagnostic exams and other important services.
Common Winter Weather Repair Costs
All winter storms are not created equal, but the damages they cause to vehicles are very similar no matter what make or model you drive. Some of the most common winter weather repairs and their costs include:
A Cracked Or Broken Windshield: During the cold winter months, your windshield can expand and contract with the extreme change of temperatures. This can cause windshields to become pitted, cracked, or broken, costing you between $200 to upwards of $1,000 or for a replacement.
Rust Or Damaged Paint: For those living in states where snow and ice on roadways are common in the winter, rust or damaged paint can occur from the salt used to de-ice the roads. Depending on how rusted or damaged your car's paint is, you could be looking at spending hundreds of dollars to restore your vehicle. Instead, the best way to prevent rust or other issues to your car's body or paint is with regular car washes.
Reduced Battery Life: Freezing temperatures can cause your vehicle's battery to degrade sooner, causing a shorter battery life. Depending on the make and model of your vehicle, you can expect to pay between $313 to $324 for a battery replacement. To help you avoid issues like this, learning how to properly store your vehicle for winter can help save your battery when not in use.
You can also save on replacing your car, truck or SUV's battery with EnduranceAdvantage. Along with providing you with up to $3,500 in regular maintenance coverages, each EnduranceAdvantage package also comes with several special, one-time services, including a battery replacement, cooling system maintenance, a front or rear wiper blade set replacement and more.
A Flooded Vehicle: While you might often attribute winter storms with snowstorms, depending on where you live or the time of winter, winter snows can often bring heavy rains, flash flooding, and standing water, all of which can lead to a flooded vehicle. While most auto insurance policies include coverage for weather-related accidents, this might not always be the case, so it's essential to read the fine print of your policy carefully to determine what kind of coverage you may have. If you aren't covered, depending on the extent of the damage your car suffered, you could be left paying thousands of dollars trying to repair mold damage and other electrical issues. 
Frozen Fuel Lines: Sub-freezing temperatures can cause moisture within your fuel lines to freeze, causing your gas tank to rust over time. If this were to happen to your vehicle, you could be left paying anywhere from $1,254 to $1,402 for a replacement fuel tank. To prevent any damages from occurring to your fuel lines or gas tank, be sure to always have at least half a tank of gas at all times whenever the weather drops below freezing. Better yet, having a full tank of gas can provide you with the best chance of avoiding issues like these during the winter. 
Deflated Tires: The cold weather of winter can often cause your tire's air pressure (PSI) to decrease at a rate of one PSI for every 10 degrees colder it gets. Due to this, it's important to check our tire's PSI frequently during the winter season to ensure they are properly inflated. Degrading road conditions caused by winter weather can also cause various hazards such as potholes, which can lead to tire damage if you are not careful, including a potential for a flat tire. If you were to experience and tire damages caused by the winter weather, you could expect to pay between $30 to $40 for a tire patch and anywhere from $150 to $400 for a replacement tire, depending on the type or quality of tire you select.
Tips for Preparing Your Vehicle for Winter Weather
Staying up-to-date on your car's general maintenance is the key to helping to ensure your vehicle lasts for years to come. This is especially true for the winter, as you can do a few maintenance tasks to help protect your car from the potential issues that snowstorms and colder temperatures can bring.
Some maintenance tasks you can do to help winterize your vehicle include:
Having Your Oil Changed Before Winter:

Changing your oil

before the weather gets cold is essential to keeping your car performing at its best. In areas where temperatures drop drastically, switching to a lower viscosity grade oil will allow it to flow easier, keeping your car running smoothly throughout the winter. 

Having Your Antifreeze Changed/Inspected:

The

antifreeze in your vehicle

is designed to do exactly what you might expect — prevent freezing. Have a

certified repair facility

or an

ASE Certified

mechanic inspect your cooling system and replace your car's antifreeze if needed. 

Installing Winter Wiper Blades:

Regular windshield wipers can become quickly damaged due to the various winter conditions. Instead, installing stronger

winter wiper blades

can keep your windshield clear of any excess snow and other debris more efficiently, helping to ensure you have the best vision possible while on the road this winter.

Updating Your Winter Emergency Kit:

Updating your winter emergency kit

can help make sure you have everything you need in the event your vehicle becomes disabled on the road. Your emergency kit should include items like a heated blanket, drinking water, a first aid kit, an ice scraper, a portable cell phone charger, jumper cables and other safety and vehicle essentials. Even something such as kitty litter can be inexpensive and very useful to have in your kit, as it is often a great tool to give your vehicle more traction if you find yourself stuck in the snow.
Changing Your Spark Plugs:

Bad spark plugs

can cause your vehicle to sputter and misfire when trying to start it. During the winter, you will want to make sure your vehicle is firing on all cylinders to reduce the chances of an unexpected misfire.

Inspecting Your Battery:

Winter weather can cause severe damage to your battery. Be sure to inspect your battery for any corrosion, damage, or other signs of excess wear and replace it if needed

.
Keep Your Vehicle Running Year-Round with Endurance
Whether you are preparing for the challenges of winter weather driving or you're preparing for your next road trip, keeping your car maintained year-round is essential for a long-lasting vehicle. With EndurnaceAdvantage, you can rest easy knowing you'll have the most comprehensive breakdown protection plan available while also receiving up to $3,500 in regular maintenance coverages. These include essential services, such as up to three oil changes, tire rotations, PSI checks, and more to help you keep your car running smoothly any time of the year. Each EnduranceAdvantage package will also give you access to several special, one-time services such as a brake pad/shoe replacement, cooling system maintenance, a battery replacement, and others for even more coverage and savings. 
New and existing Endurance customers can also receive a year's worth of Elite Benefits for even more coverage and savings. These benefits, which come with the purchase of any Endurance protection plan and a small activation fee, include 24/7 roadside assistance, key fob replacements, collision discounts and other great perks.
To learn more about EnduranceAdvantage or how any other Endurance plan can help you, request a free quote or give us a call at (800) 253-8203 to speak directly with one of our customer service representatives. You can also find other answers to various automotive FAQs, DIY maintenance tips, expert automotive advice, and other great topics by visiting our Learning Center.
More like this
How To

As vehicle technology advances, features become more convenient, and design becomes completely geared toward making things as easy as possible for you. Modern key fobs are an excellent example of..

Read More

How To

Ford may have recently decided to discontinue the Focus, but with over two decades since the first iteration was revealed to the world, you can bet plenty of them will..

Read More

How To

It is no surprise that autumn is a favorite season for car owners all across the United States. With pops of color and long shadows, there is so much beauty..

Read More