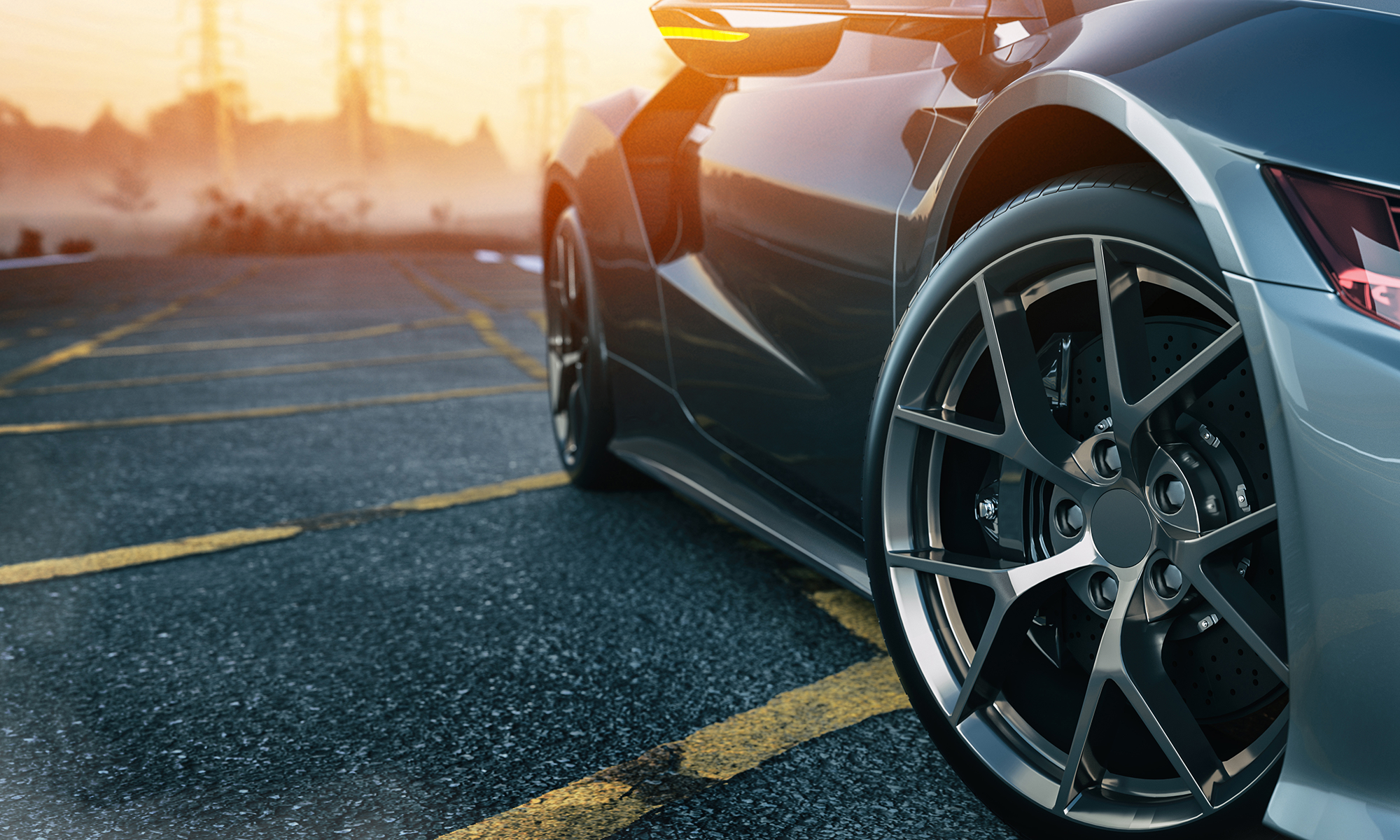 With New Year's Eve here, it's only natural for some to get nostalgic. But while many may start to rethink their favorite memories of the past year or decades, car enthusiasts may find themselves with other things on their mind, like the most popular cars from the 1990s and 2000s. But what's ahead for car makers and their customers? Let's explore the most exciting vehicles that will reach dealer showrooms in the coming years. Some impressive gas-powered, hybrid and electric vehicles (EVs) are only months away from hitting the streets, while others are still in the early stages of development. Given the automotive industry's rapid march towards electrification, it's not surprising that many examples are electric cars.
Here's an alphabetical list of upcoming vehicles that car enthusiasts and shoppers have to look forward to. 
The 12 Most Anticipated Cars of the 2020s & Beyond
From EVs to SUVs, here are 12 of the most anticipated cars to come in the next 10 to 20 years.
2025 Cadillac Celestiq
At one point, a Cadillac was considered among the world's finest vehicles. Hence, the origins of the phrase "It's the Cadillac of…." But, today, General Motors' luxury division is a shadow of its former self and is regularly outsold by German and Japanese rivals. To counter this downward slide, Cadillac is launching the Celestiq, an over-the-top EV crossover with an eye-watering price tag and a hard-to-miss size longer than an Escalade SUV.
The Celestiq has a

$300,000 starting price

, but buyers can easily add another $100,000 with custom touches.

Each Celestiq will be unique, thanks to an almost limitless option list and hand-built construction. 

Cadillac

hasn't released performance specifications, but industry experts predict an all-electric 600 horsepower (hp) and 640 pounds per foot (lb-ft) of torque, with a 0-60 miles per hour (mph) time below four seconds. 
TBD Chevrolet Corvette SUV
Borrowing a page from the Porsche and Lamborghini playbooks, Chevrolet is reportedly developing an SUV under the legendary Corvette brand. Given the popularity of high-performance SUVs, Chevy dealers should have no trouble selling every Corvette SUV that the factory can produce.
Details about a Corvette

SUV

are sketchy, but expect an EV based on the General Motors Ultium platform (technology in use with the GMC Hummer EV and

Cadillac

Lyriq, among other vehicles).

An EV with a Corvette name isn't as strange as it sounds; Chevy accidentally released images of the gasless

2024 Corvette E-Ray

sports car

. 

It's too early to know about the cost of a Corvette

SUV

, but the starting price could easily exceed $100,000 for high-end versions. 
2025 Dodge Charger Daytona SRT
With the demise of the conventionally powered Charger after 2023, Hemi-loving gearheads will still want something with a Dodge badge. The 122-year-old brand is making sure these fans won't be disappointed by teasing the 2025 Charger Daytona SRT coupe concept, an all-electric beast that will never need to visit a gas station.
The base model will feature a 400-volt electric system producing 455 to 535 horsepower.

Under the SRT Banshee banner, the most powerful

Charger

will deliver 590 to 670 horsepower via an 800-volt arrangement. 

Dodge promises an artificial exhaust, called

a Fratzonic Chambered Exhaust

, that will rival the growl of today's

Charger

by reaching a (claimed) 126 decibels.
2024 Ford Mustang
Not every anticipated vehicle is powered by electricity. That's where the 2024 Ford Mustang steps in with pure V8 and turbocharged four-cylinder power. Muscle car purists can breathe easily because the seventh-generation Mustang won't have anything to do with a hybrid engine or all-wheel drive.
The 2024 model features an evolutionary design that won't be confused with anything but a Mustang.

A 480-horsepower 5.0-liter Coyote V8 is at the heart of the new Mustang GT.

Ford

is offering the Dark Horse trim with 500 horsepower, the first new performance Mustang version in over 20 years and the fastest non-Shelby edition of the vehicle. 
TBD Lamborghini Terzo Millennio
The Lamborghini Urus shook up the world of high-performance SUVs, so there's every reason to think the Terzo Millennio will do the same for supercars. The Volkswagen-owned Italian automaker is tight on the details but readily promises the Terzo Millennio will deliver the "purest driving experience" even without an internal combustion engine.
"Terzo Millennio" is Italian for "third millennium."

The Terzo Millennio concept vehicle was first unveiled all the way back in 2017 at a conference sponsored by the Massachusetts Institute of Technology (MIT).

Power comes from a supercapacitor system that skips traditional EV batteries, though it won't be able to let you travel back to the future like Doc Brown's flux capacitor; each wheel has its own

electric motor

, giving the Terzo Millennio all-

wheel-drive

capability.
2024 Lucid Gravity
Thanks to supply chain issues and the inevitable challenges start-up automakers face, Lucid is off to a sputtering start with its Air luxury EV sedan. But the Air will serve nicely as the DNA source for the forthcoming 2024 Lucid Gravity, an all-electric SUV. 
Official details about the Gravity are modest, with Lucid teasing a front image of the vehicle that unsurprisingly echoes the Air. 

The Gravity will be available as a two-row vehicle for five or a three-row model with seating for seven.

Lucid will begin taking orders for the Gravity in early 2023.
2025 McLaren SUV
UK-based McLaren is among the last of the super-premium automakers without an SUV. Even Ferrari has joined the fray with its already-sold-out Purosangue. Given how much SUVs have helped the bottom lines of Porsche, Lamborghini, Bentley, and others, a McLaren-branded SUV can't come soon enough. 
McLaren's CEO,

Michael Leiters

, has revealed that the development of an

SUV

is already underway, with fans hoping for arrival by 2025.

This

SUV

will also mark another first for the company; it will be all-electric.

Leiters previously worked on

SUVs

at

Porsche

and Ferrari.
2023 Mercedes-Benz EQE SUV
Mercedes-Benz's embrace of all-electric driving is picking up steam with the debut of its EQE SUV, a utility that squares up as the gasless equivalent to its E-Class utility vehicle. The EQE SUV (its full name) will slot between the compact EQB SUV and the flagship EQS SUV.
The company has yet to announce engineering specifications for

the EQE

SUV

. Still, European testing reveals a 342-mile range for the vehicle (European range testing tends to be about 10% more optimistic than similar assessments in the USA).

The EQE

SUV

will be available with rear-

wheel drive

and all-

wheel drive

.

Mercedes needs to release cost information for the EQE

SUV

, but expect a starting price of around $75,000.
2026 Scout SUV
If the Scout name sounds familiar, your thoughts may reach back to the rugged International Harvester Scout SUVs that first hit the road 60 years ago (and died off in 1980). Volkswagen acquired the rights to the Scout name when it purchased truck company Navistar International in 2020. Plans are already underway for VW to resurrect Scout as an EV-only brand.
Volkswagen

hopes the first Scout

SUVs

and pickups will hit the streets by 2026.

Although retail efforts still need to be confirmed, Scout vehicles appear to be sold outside the VW dealer network.

So far, Scout is only showing rough sketches of its vehicles. There's no information about features or operating specifications. 
2024 Tesla Cybertruck
Arguably, there's been no bigger tease among electric vehicles than the Tesla Cybertruck, which first debuted in 2019 presentation by Elon Musk. But, promised delivery dates have come and gone, with the company now saying the first examples should join other Tesla models starting in mid-2023. 
Reportedly,

Tesla

is sitting on more than

1.2 million deposits

for the Cybertruck.

The Cybertruck's specifics aren't yet available, but

Tesla

promises the vehicle can hit 60 mph from zero in 2.9 seconds and has a range of up to 500 miles.

Capacities for the Cybertruck include 3,500 pounds of payload or 14,000 pounds of towing ability.
2023 Toyota Prius
Jaws dropped when Toyota recently announced the all-new fifth-generation Prius for the 2023 model year. Gone are the quirky looks of previous versions in favor of sleek styling that's sure to turn heads. The 2023 Toyota Prius will come as either a gas-electric hybrid or a plug-in hybrid (PHEV), the Prius Prime.
As a pure hybrid, the 2023 Prius offers a larger engine with up to 196 horsepower, a significant jump from the 121 horsepower from the

last year

.

The new Prius hybrid is estimated to deliver up to 57 mpg.

The electric-only range for the 2023 Prius Prime

plug-in hybrid

increases to around 40 miles, twice as far as the previous model.
2024 Volkswagen ID. Buzz
The Volkswagen ID. Buzz embraces the looks of the iconic Microbus that symbolized the 1960s while incorporating the company's MEB electric platform (which underlies the ID.4 EV and other vehicles sold outside the USA). 
The

ID. Buzz

will first be released in

Europe

, with passenger and cargo versions (the USA only gets the passenger version).

Unlike the original Microbus, the USA version of the ID. Buzz has a sliding door on each side of the vehicle (original Microbus models in the USA only came with one passenger-side sliding door).
Volkswagen has yet to announce USA pricing for the ID. Buzz, but the passenger version starts at the equivalent of $60,000 in Germany.
Drive Confidently Today, Tomorrow & Beyond with Endurance
For those seeking to hold on to their cars as long as possible, a vehicle protection plan is the best safeguard against breakdowns and surprise repair bills. Endurance offers a wide range of coverage options that start at $79 per month for basic powertrain coverage to near-factory like you'd find on a new car, including coverage for vital systems like the engine and transmission.
All Endurance plans include 24/7 roadside assistance, trip interruption protection, and rental car reimbursement. Customers also enjoy a 30-day money-back guarantee, flexible payment terms, and their choice of any ASE Certified mechanic or repair facility for repairs. 
But that's not all, as new Endurance customers are eligible for a year's worth of FREE Endurance Elite Benefits. Just pay a small activation fee to access extra perks and savings, such as tire repairs and replacements, collision discounts, and more. 
Discover all the advantages of an Endurance protection plan by:
Don't forget to check out the Endurance blog to find even more helpful articles on topics ranging from DIY maintenance tips, vehicle buying guides, extended warranty coverage comparisons and much more.
More like this
Make/Model

As the world gradually transitions to renewable energy sources, the adoption of e-vehicles is on the rise, and Tesla has been leading the charge. Their range of electric cars is..

Read More

Make/Model

Originally formed from the remnants of the Henry Ford company, Cadillac is arguably the most quintessential American car brand in existence. Founded over 100 years ago, they were the first..

Read More

Make/Model

Buying a new car or a used car can be a tricky process. The choice of vehicles is almost endless, and while it can be tempting to go for the..

Read More