Protect your vehicle with custom coverage from Endurance.
Shop Now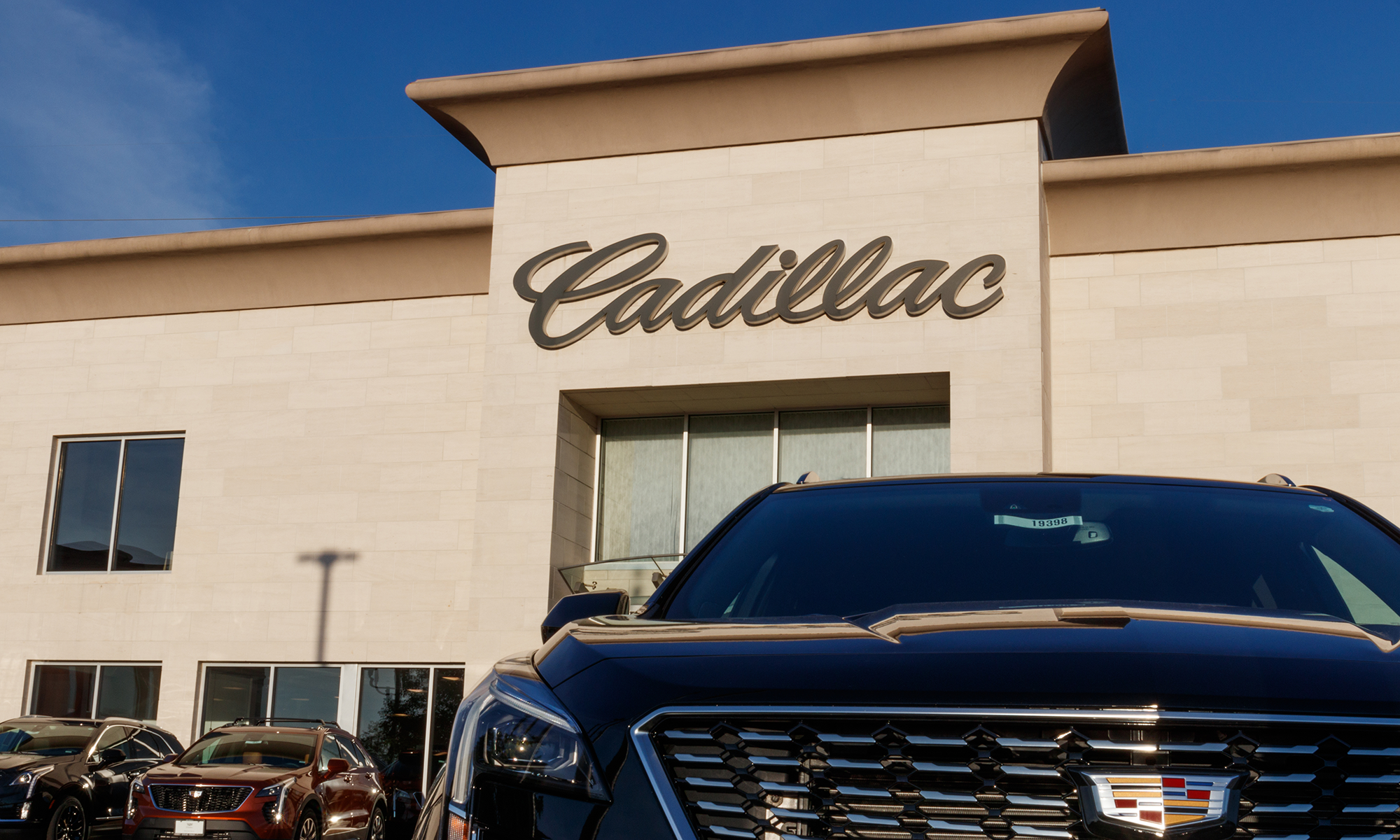 When it comes to owning a vehicle, you don't need anything special to get you from A to B, but often a brand makes all the difference. The luxury of a Porsche, the power of a Mustang, the adaptability of a Jeep—driving these kinds of cars is a feeling like no other.
But, while an automaker will come out with a timeless vehicle every so often, there aren't many American car brands as iconic as Cadillac. For over 130 years, they've delivered dependable luxury vehicles with some of the most recognizable body types in history. But while they may be some of the best automobiles money can buy, all cars come with common issues, including Cadillacs, so car owners must be prepared.
About Cadillac
The Cadillac Automobile Company dates all the way back to 1902, when two former investors of the Henry Ford Company, Williams Murphy and Lemuel Bowen, brought in engineer Henry Leland. Together, they built and launched their first two vehicles in October of the same year to overwhelmingly positive reviews, including many noting Cadillac's higher quality than anything else on the market.
In 1909, Cadillac was purchased by General Motors, who positioned the brand as a luxury automaker. And with luxury often comes innovation, with Cadillac being the first car manufacturer to use an electrical system in its vehicles, leading to the development of the first push-button ignition and onboard lighting.
The 1950s saw the birth of the most iconic Cadillac designs, like the unmistakable tail fins and the classic Cadillac DeVille, while the 1970s saw the "land-yacht" nickname rise thanks to the Cadillac models expanding proportions and unique interiors. Today the brand is still known as a trailblazer in the luxury category, with the recent introduction of V-Series sport sedans and others like the iconic luxury SUV, the Escalade, and smaller XT SUVs.
Common Problems for Cadillacs
Cadillacs of old were originally known for their quality, but reliability isn't exactly their strong suit in recent years. In fact, according to the experts at RepairPal, Cadillac vehicle's as a whole come in with a 3 out of 5 in terms of reliability rating, ranking them 26th out of 32 major car brands. This is why Cadillacs costs on average $783 each year in repair costs alone. And as some of the more popular Cadillac models are those no longer in production, it's more likely than not that you won't have the benefit of a factory warranty. Due to this, it's important to know some of the more common Cadillac issues you could face and how much they could cost you.
Cadillac DeVille Problems & Complaints
Yearly Maintenance Cost: $476
A classic Cadillac, the DeVille is beloved around the world. Unfortunately, the model was discontinued after 2005, meaning the ones we see on the roads today have been cruising for quite some time. They could also be prone to some problems, including:
Description: You can find this issue in Devilles dating back to the 1991 model year, where one or both power window regulators found in each door can fail, causing the window to fall into the door and not roll back up.
Window Regulator Replacement Cost: $538 – $579
Description: Not having working heat or air conditioning can make any drive a miserable one, and for Deville owners with model years dating back to 1990, it can be more common than you'd like. Particularly, some of the HVAC door actuators can fail, resulting in your A/C or heater incorrectly delivering air or having it be at the wrong temperature. The best way to determine this is with a general diagnosis, with any necessary repairs varying in price.
A/C Diagnosis Cost: $53 – $67
Description: Like the prior two issues, this one also impacts model years dating back to 1990. However, RepairPal notes that it currently skips over the 1991 and 1992 model years. Still, for those with a Deville, you can potentially expect a leaky engine, specifically coming from the lower crankcase portion of the engine block. Unfortunately, this kind of oil leak isn't fixed with a simple oil change, as experts note that the car's engine will need to be removed entirely to repair, costing you a hefty sum. 
Oil Pan Gasket Replacement Cost: $982 – $1,207
Description: An anti-lock braking system (ABS) is a crucial safety piece of any vehicle, and for Deville models going back to 1990, a control module may fail, though a diagnosis is needed first.
ABS Diagnosis Cost: $79 – $100
Cadillac CTS Problems & Complaints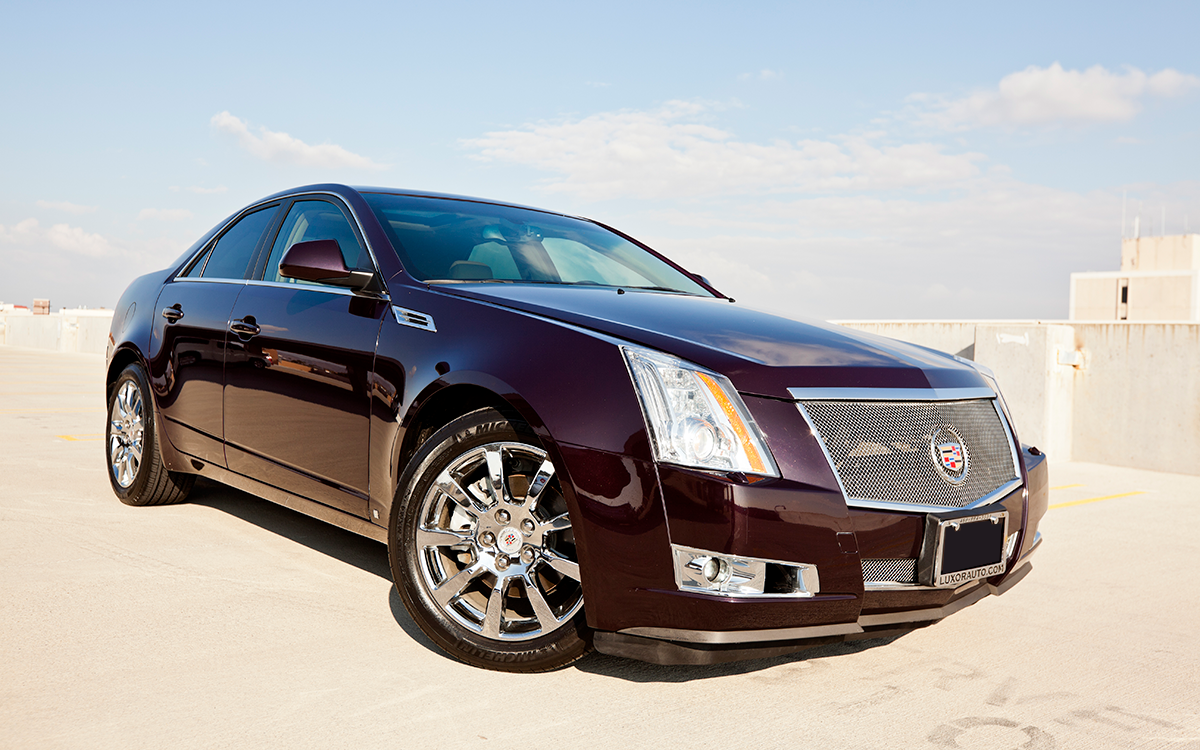 Yearly Maintenance Cost: $663
The Cadillac CTS is an executive model in production right up until 2019, making it equipped with more advanced features than other discontinued models from prior generations. And as most CTS will no longer be covered under Cadillac's factory warranty, if any of those new features or components break down, they could be costly. Overall though, some of the most common issues for the CTS can include:
Description: An improperly aligned steering wheel is dangerous, making this issue one that you shouldn't take lightly. For CTS owners, this includes seeing the service stability message pop up for your CTS' steering wheel due to a failing position sensor. And like other issues with Cadillacs, this too is best diagnosed first before determining if anything else is needed.
General Diagnosis Cost: $88 – $111
Description: Impacting models going back to the 2009 model year, a throttle position sensor (TPS) can fail, resulting in a few things, including your check engine light going on. However, this can often be caused by faulty wiring and nothing more major. Still, it's best to get your vehicle checked out right away whenever you see a check engine light, though, like most issues, a simple diagnosis is the best place to start.
Check Engine Light Diagnosis & Testing Cost: $88 – $111
Description: Few automotive innovations have been more vital than the airbag. However, the passenger's side seat sensor can fail for CTS owners, causing the SRS (airbag) warning light to turn on. Some vehicles have been recalled due to this issue, so it's best to check if your particular model is affected using the NHTSA website. 
General Diagnosis Cost: $88 – $111
Description: Working headlights are a must for any vehicle, and for CTS owners, yours could fail earlier than expected. But, while a relatively easy task on paper, the experts at RepairPal note that this replacement can get tricky, so the cost will reflect that.
Headlight Bulb Replacement Cost: $288 – $371
Cadillac Escalade Problems & Complaints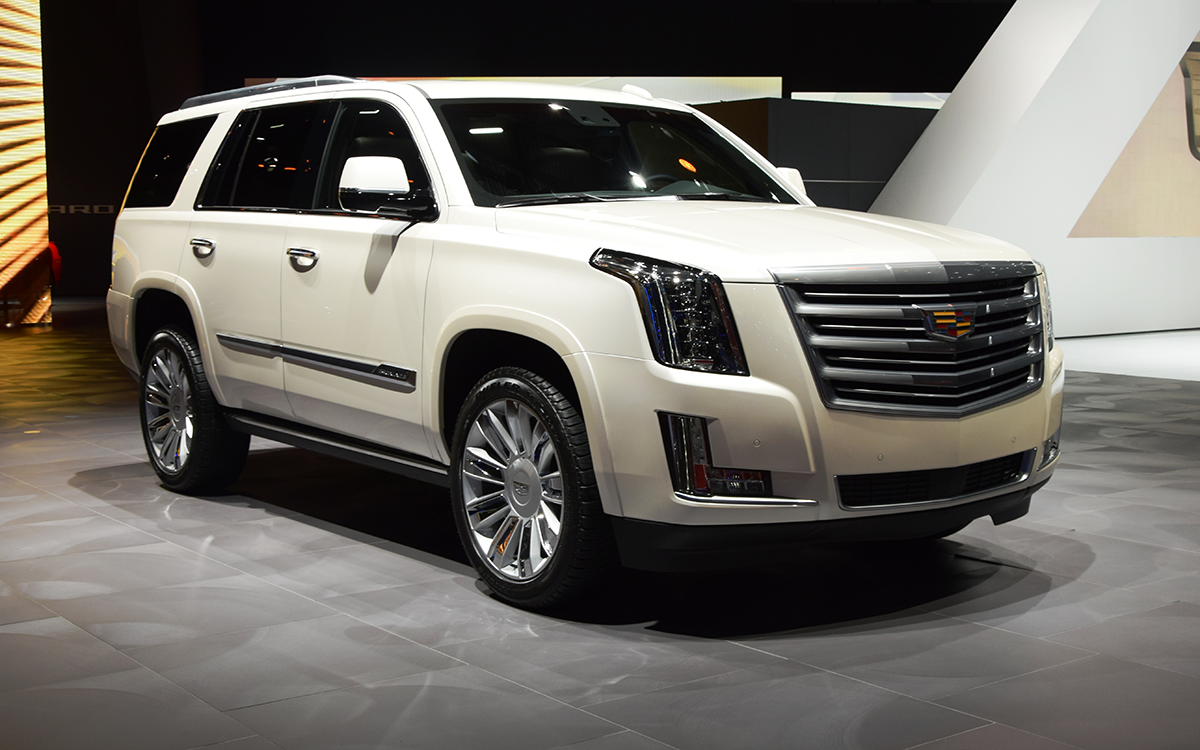 Yearly Maintenance Cost: $1,007
The Cadillac Escalade is perhaps the most recognizable SUV in the country. But such a mammoth vehicle demands an equally hefty annual maintenance cost. Issues can also be fairly common for the Escalade, including:
Description: What use is a car if you can't get in (or out) of it? Still, while you're not likely to get stuck for too long, your Escalade's door handles can be prone to breaking. However, as it is such a specific issue, repair costs will vary, so it's best to go to a certified repair shop or the dealership to assess the damage accurately. 
Repair Cost: Varies by the severity of the break
Description: As with other Cadillac models, the same door actuators can fail in the Escalade's HVAC system, causing either or both the AC or heater to work incorrectly.
A/C Diagnosis Cost: $53 – $67 
Description: If you don't have your own garage, having working locks is a must to ensure your belongings are safe and secure while you're away from your vehicle. For the Escalade, though, the power door lock actuators may slow down or stop working completely. If that's the case, you'll need a full replacement for around $224 to $254, though it will require a diagnosis first.
General Diagnosis Cost: $88 – $111
Description: Like working locks, having an alarm or anti-theft system is another way to keep your things safe inside your vehicle. But just like the locks, your Escalade's anti-theft system can fail, causing the vehicle to refuse to start. And like other Cadillac issues, a diagnosis is needed first, though a complete ignition switch replacement would only cost you between $172 and $206.
"No Start" Diagnosis Cost: $88 – $111
Cadillac Seville Problems & Complaints
Yearly Maintenance Cost: $472
The Cadillac Seville is another classic model that is also no longer in production, with the last model year coming off the manufacturing line in 2004. It was a smaller-sized, premium vehicle that the Cadillac STS then replaced.
Description: Again, the A/C or heater may malfunction due to failing door actuators.
A/C Diagnosis Cost: $53 – 67
Description: Like the Escalade, the Seville can also deal with issues with wires in the steering column that connects to the ignition lock cylinder breaking, resulting in the anti-theft systems kicking in and the vehicle failing to start. And as usual, a diagnosis should be your first move, though a full replacement of the ignition lock cylinder could cost you anywhere from $145 to $173.
General Diagnosis Cost: $88 – $111
Description: A working cooling system is vital for any vehicle to help keep it from overheating. But for Seville owners, their water pump or radiator may start to leak coolant, leading to overheating the engine, and eventually a blown head gasket. And if the issue gets that bad, you would be looking at some hefty repair costs that can include:
Head Gasket Replacement Cost:

$2,233 – $2,649

Radiator Replacement Cost:

$1,156 – $1,317

Water Pump Replacement Cost:

$603 – $719
Description: The crankshaft of a vehicle is vital in helping to convert the energy made by your engine's pistons to move your car forward. The crankshaft position sensor can fail for the Seville, causing the engine to stall intermittently.
Crank Shaft Replacement Cost: $218 – $304
Can Cadillacs Get an Extended Warranty?
Cadillac does offer an extended warranty, but only if purchased at the same time as a new vehicle. This replaces the 4-year/50,000-mile warranty that comes standard with any new Cadillac vehicle, covering you against unexpected repairs for 6-years/70,000-miles instead.
But, if you didn't purchase an extended warranty with your vehicle, your warranty has expired, or your vehicle was purchased used, you won't qualify for the Cadillac extended warranty. However, like us at Endurance, third-party providers can offer the same level of—if not better—coverage with what is known as a vehicle service contract, as only your automaker can truly "extend" your warranty.
And unlike other providers or automakers, with Endurance, you can get help covering your Cadillac from costly breakdowns with the Advantage auto protection plan, including vehicles up to 20 years old with no mileage limits, making it ideal for Cadillac owners. It's also the only service contract on the market to include $3,500 of yearly maintenance costs, including engine diagnostic exams, tire rotations, alignment checks, and more, to keep your car in top running order without affecting your wallet. You'll even have access to several special, single-use services like cooling system maintenance or a brake pad/shoe replacement to enjoy even more coverage and savings.
Better still, every new Endurance plan comes with the chance to enjoy a year's worth of Endurance Elite Benefits, opening up a world of amazing everyday perks and bonuses. From complete tire coverage to collision discounts, just pay a small activation fee, and they're yours to enjoy for an entire year.
Get Breakdown Protection for Your Cadillac with Endurance
Cadillacs may be relatively sturdy vehicles, but all car components fail eventually, and it's important you're prepared for that inevitability. One of the best ways any vehicle owner can protect themselves from major repair bills is with an extended warranty or vehicle service contract, and Endurance is here to help.
As the nation's leading provider, our friendly and award-winning customer care team will be more than happy to help you find the perfect customizable plan for you. Or, if you're just looking for basic coverage, you can still get the peace of mind you're looking for when it comes to unexpected repair bills, with plans starting as low as just $79/month. So, whatever budget you're working with, however much (or little) of your car you'd like to protect, we'll put together the perfect plan for you. And combined with standard benefits like 24/7 roadside assistance and towing, trip interruption coverage and rental car reimbursements, and the available year's worth of Elite Benefits, you can get total peace of mind whenever you're out on the road.
Want to learn more? Get in touch today by calling us directly at (800) 253-8203 or request a free, no-obligation quote. Or, visit the Endurance blog if you'd like to read more useful automobile-related resources, including articles on topics like extended warranty comparisons, vehicle buying guides, expert maintenance tips, and more.
More like this
Make/Model

The 1960s was undoubtedly a golden era for the American automobile industry. Iconic cars like the Ford Mustang, Chevrolet Camaro, and Pontiac GTO came into existence during this decade, capturing..

Read More

Make/Model

Whether you're a passionate petrolhead or a casual commuter, everyone agrees that classic cars are special. From the iconic exteriors to the old-school engineering, their look, feel, and sound really..

Read More

Make/Model

When it comes to purchasing a used car, there are many factors as a consumer you need to keep in mind. Performance, condition, and style are all important considerations, but..

Read More