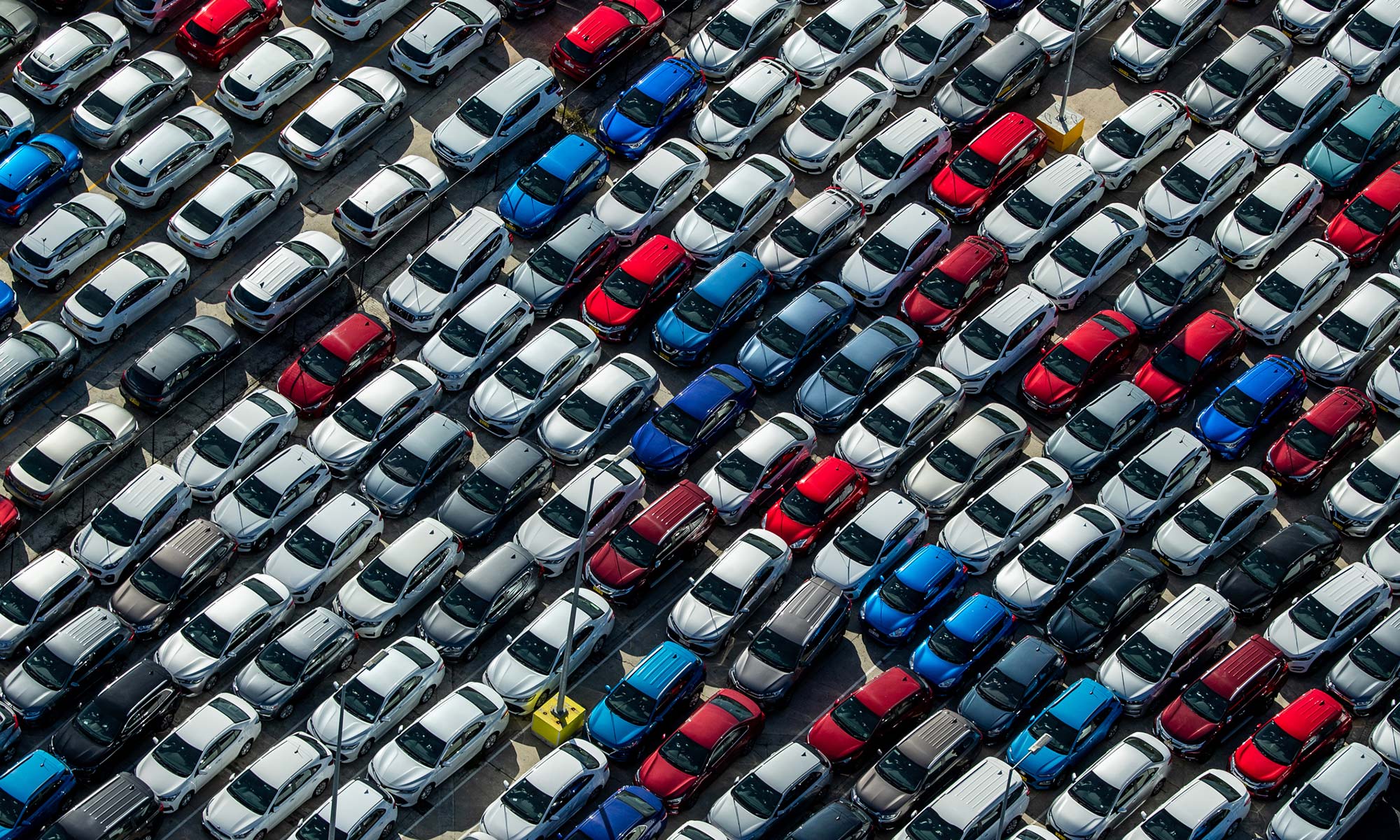 Whether you're an experienced driver, a potential car buyer, or simply an automotive fan, it can be hard to identify all the various car brands on the road today. But, while you can see Fords, Toyotas, Hyundais, Nissans, Land Rovers, Porsches and more every day on the road, it may come as a surprise that many of these brands have their own unique brand names, the same company can still own them.
Understanding these different companies and who owns who in the market is important for any car, truck or SUV owner, as "cousin" vehicles will often use the same parts and components for repairs. So, whether you feel strongly about one brand, good or bad, or multiple, learning which companies own which automakers can help you better understand your vehicle or any vehicle you're considering purchasing.
Who Owns Which Popular Car Brands?
Many people often ask, "how many car brands are there?" However, the truth is more complicated than that. So, to help you better understand the ins and outs of the automotive industry and who owns who, take a look at our breakdown below: 
Ford Motor Company
Many of the most popular vehicles on the road are manufactured by the legendary American automotive brand — the Ford Motor Company. Founded back in 1903 in Detroit, Michigan, the Ford Motor Company took the world by storm and opened its first overseas sales branch in Paris in just five years. 
In the same year, the Ford Model T became the benchmark for the auto industry and became the vehicle that helped move the automotive industry forward. As time went on, Ford acquired several companies beyond the initial Ford brand, including Mercury, though only a few remain today: Ford and Lincoln. 
General Motors
Another major brand that manufactures a large portion of vehicles on the road today is General Motors. Founded in 1908, GM originally owned the Buick Motor Company before acquiring over 20 different car brands. In fact, General Motors was one of the "Big 3" car companies that made up the automobile industry in the first few years of its existence, alongside the Ford Motor Company and Daimler Chrysler. 
Today, however, General Motors currently owns Buick, Chevrolet, Cadillac and GMC. They also recently brought in Hummer as a  sub-brand in 2021 while also laying claim to discontinued car brands, such as Pontiac and Saturn.
Volkswagen Group
Volkswagen Group is a major German auto brand known for its iconic Beetle. Founded in 1937 to be the "people's car," this brand slowly acquired different groups over the years. Their portfolio of vehicle brands currently consists of Volkswagen (VW), Porsche, Audi, Lamborghini, Bentley, Bugatti, SEAT, Skoda, and Jetta. 
Toyota Motor Corporation
The Toyota Motor Corporation is a Japanese-based automaker that has exploded in popularity thanks to its namesake brand's famous reliability. And like VW, the Toyota Motor Corporation was founded in 1937, though they aimed to reduce defects in vehicles and improve production quality. 
Since then, Toyota has become one of the most popular automakers globally, primarily due to its two time-tested car brands: Toyota and Lexus. Their Toyota line of vehicles aims to be more of an everyday kind of vehicle available at more affordable prices, whereas the Lexus brand stands as their luxury car line. Toyota doesn't just stop with their vehicles, as they are also noted as having stakes in other car brands, such as Subaru and Suzuki, though the latter no longer sells vehicles in the United States.
Stellantis (Formerly Fiat Chrysler)
While first known as Daimler Chrysler (one of the original "Big 3") and more recently as Fiat Chrysler, this automaking giant is one of the newest, only recently forming in 2021 after a merging with the French-based Peugeot S.A. (formerly PSA Peugeot Citroen). Today, they are known as Stellantis. 
Currently, Stellantis lays claim to some of the most well-known vehicles globally, including Alfa Romeo, Chrysler, Dodge, Fiat, Jeep, Maserati, and Ram. They also have several other lesser-known overseas car brands such as Citroen, DS Automobiles, Opel, Peugeot and Vauxhall.
Other Popular Car Brands
Along with the main set of parent companies that own a majority of the car brands on the road today globally, there are still many popular automakers that don't quite fall under one of these umbrellas. 
They are:
BMW Group
While many often think of the BMW Group as being a British car brand, it is actually Germany that we can thank for these classic vehicles. Including their namesake, the BMW Group also owns Mini and the ever-luxurious Rolls-Royce.
Honda Motor Company
As another popular Japanese automaker, the Honda Motor Company manufactures its own Honda line of cars and owns the luxury vehicle brand Acura.
Hyundai Motor Group
Based in South Korea, the Hyundai Motor Group owns the Genesis and Kia car brands along with Hyundai (of course).
Renault-Nissan-Mitsubishi Alliance
While the initial Renault-Nissan Alliance initially dates back to 1999, it wasn't until 2016 that these three automakers partnered up and currently sell vehicles under the Nissan, Mitsubishi and Infiniti car brands.
Mazda Motor Corporation
Like the Hyundai Motor Group or the Honda Motor Company, the Mazda Motor Corporation owns its namesake vehicle line and nothing else. 
Jaguar Land Rover (JLR)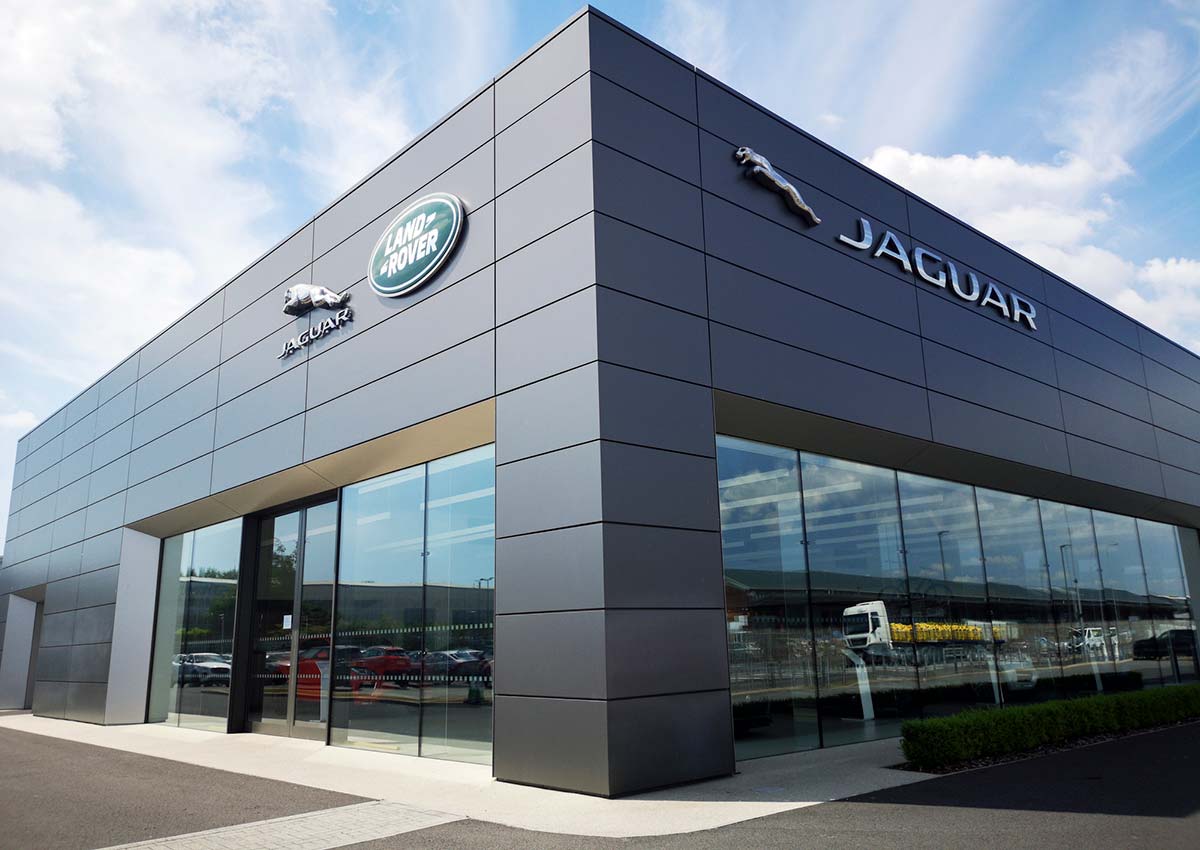 While technically owned by Tata Motors based out of India, these two European luxury car brands have been in partnership together since 2008.
Daimler AG
While the parent company itself may not be well-known, their vehicles are, as they manufacture the ever-popular Mercedes-Benz and one of the original electric vehicles (EVs)—Smart.
The Importance of Related Brands
When it comes to dealing with vehicle repairs or seeking preventative maintenance, it pays to know the origins of your vehicle. As mentioned, car brands that are a part of the same overall parent company or brand will often use the same components when it comes to manufacturing or repairs. This means that an issue that is serious enough to enact a recall on one particular make or model of vehicle may also impact yours. 
For example, the Fiat 500X and the Jeep Renegade are built on the same chassis and use the same engine. 
 Keeping Your Vehicle Protected with Endurance
Regardless of what vehicle you own or are looking at buying, it's important to stay up-to-date on all of its essential maintenance needs. You can help ensure it stays running as efficiently as possible for years to come. This is especially true if you have recently purchased a used vehicle or have had your car for some time already, as any initial factory warranty coverage you may have had is most likely expired. Without factory coverage, you'll be on the hook for any costly breakdowns or repairs not covered by your average auto insurance or mechanical breakdown insurance (MBI) policy.
Instead, give yourself peace of mind regarding unexpected repair bills with an Endurance auto protection plan. With Advantage, you can even give your car, truck or SUV comprehensive protection while also saving up to $3,500 on regular (and essential) maintenance services, including tire rotations, engine diagnostic exams, alignment checks and state safety inspection services. Each Advantage package also comes with several other special, one-time services like cooling system maintenance, a battery replacement, a brake pad or shoe replacement and more. With our Highline protection plan, you can even find coverage for select luxury cars from automakers, including Porsche, Audi, Alpha Romeo, BMW, Jaguar, Land Rover, and BMW.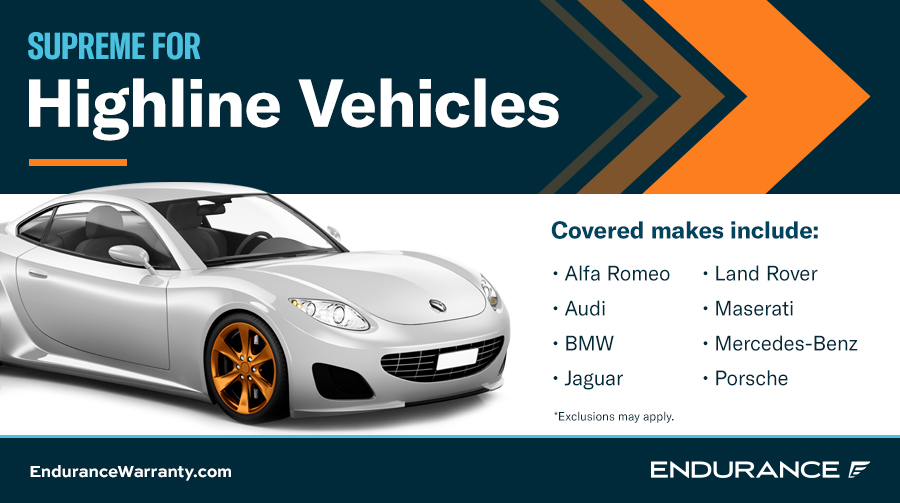 Additionally, Endurance customers will also automatically receive 24/7 roadside assistance, trip-interruption coverage and rental car reimbursement for free with the purchase of any Endurance protection plan. On top of that, for just a small activation fee, each Endurance customer can also enjoy a full year of Elite Benefits, including perks such as up to $1,000 in total loss protection, key fob replacements, up to two tire replacements or repairs as well as up to $500 in collision discounts. 
To learn more about Endurance, request a free quote today or call us at (800) 253-8203 to speak with a member of our award-winning customer care team about which of our plans may be right for you and your vehicle. You can also find even more helpful and fun articles on various automotive topics, including expert car maintenance tips, vehicle buying guides, extended warranty comparisons breakdowns and much more at the Endurance blog.
More like this
Make/Model

As the world gradually transitions to renewable energy sources, the adoption of e-vehicles is on the rise, and Tesla has been leading the charge. Their range of electric cars is..

Read More

Make/Model

Originally formed from the remnants of the Henry Ford company, Cadillac is arguably the most quintessential American car brand in existence. Founded over 100 years ago, they were the first..

Read More

Make/Model

Buying a new car or a used car can be a tricky process. The choice of vehicles is almost endless, and while it can be tempting to go for the..

Read More