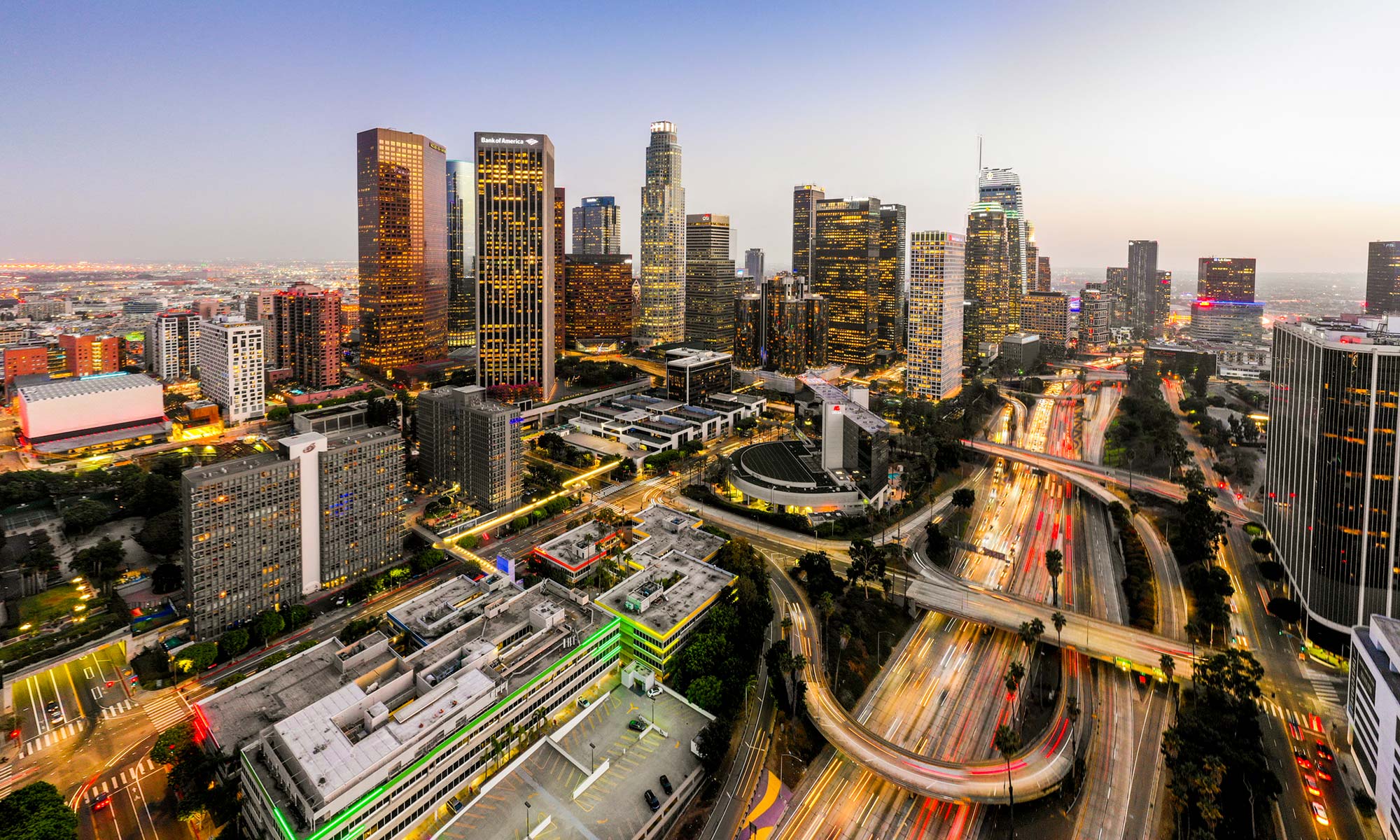 Every year, countless auto shows take place worldwide to give automakers a chance to showcase their latest innovations within the industry. While organizers canceled many events last year, in 2021, many were able to bring back the classic events that car enthusiasts and everyday drivers alike have been waiting for.
In particular, the Los Angeles Auto Show was postponed twice before it was cancelled in 2020, so the show in 2021 is something to anticipate. 
About the LA Auto Show
Since it first began in 1907, the Los Angeles Auto Show has become one of the world's oldest and most recognized automotive trade shows. Presented by ANSA Productions, the 2021 show will be taking place between November 19-28. It will feature over 1,000 vehicles in over 1 million square feet at the Los Angeles Convention Center in the heart of downtown Los Angeles, California. 
Here, automakers such as Chevy, Audi, Chrysler, Dodge, Honda, Lexus, and more will showcase the latest and greatest innovations and vehicles they have to offer. Visitors will also have an opportunity to get up close and personal with some of the newest vehicles available on the market today (or in the near future) thanks to a variety of test ride tracks, the two-day AutoMobility LA press and trade event on November 17-18 where over 50 new vehicles are set to make their official debuts. Car enthusiasts can also explore a number one of a kind customized and exotic vehicles at "The Garage" aftermarket showcase located under the LA Convention Center's South Hall.
Electric and hybrid vehicles will also take center stage this year, with various new models, prototypes, and concept cars debuting from classic automakers such as Ford and up-and-coming brands such as the Vietnamese automaker VinFast. There will even be an awards show dedicated solely to the top zero-emission vehicles (ZEVs).
Attendees of the 2021 Chicago Auto Show will also have a chance to see some familiar attractions, like the "Camp Jeep" outdoor test area as well as Ford's "Built Wild" & "Built to Electrify" experiences will be returning. And yes, the ever-popular Subaru pet adoption event will be returning as well!
Electric Vehicles and THE ZEVAS™Awards
With the recent surge in popularity of hybrid and electric vehicles (EVs), it is no wonder that they are one of the primary attractions at this year's LA Auto Show. Visitors to the show this year will notice that many of the cars, trucks, and SUVs on display have an electric engine, while some companies are even offering test rides at a 55,000-square-foot indoor test track to allow visitors an up-close look at these innovative vehicles. Some of the featured automakers at the track will include Kia, Hyundai, MINI and Porsche. 
Ford's "Built to Electrify" experience will also allow visitors to check out this classic automaker's line of electric vehicles, including an exclusive look at the new all-electric Ford F-150 Lighting and Mustang Mach-E. Fourteen new electric vehicles will be released from GMC, Mazda, Nissan, and others this year, with 25 new electric vehicles expected to be released in 2022.
To help showcase even more EVs is a new feature to the LA auto — THE ZEVAS. Sponsored by Electrify America, the largest public fast-charging network in the United States for plug-in hybrid and electric vehicles, THE ZEVAS is an awards program that will celebrate the top zero-emission vehicles (ZEVs) available on the market or for pre-order today. What sets THE ZEVAS apart from other previous awards at auto shows in the past is that voting was not done by automotive insiders or industry professionals but instead from consumers such as yourself.
THE ZEVAS will include categories such as:
Top Compact ZEV
Top Coupe ZEV
Top <50k Crossover ZEV
Top >50k Crossover ZEV
Top <60k Sedan ZEV
Top >60k Sedan ZEV
Top SUV ZEV
Top Hatchback Van or Wagon ZEV
Top Truck ZEV
VinFast Makes Their LA Auto Show Debut
During the AutoMobility event, visitors can get a first-hand look at one of the newest automakers in the world — VinFast. This Vietnamese automobile maker was founded in 2017 and initially made its worldwide debut at the 2018 Paris Auto Show, where they were awarded the 'A Star is Born' award presented by AUTOBEST. This award debuted at the 2018 Paris show and is dedicated to the rising ventures and start-ups within the automotive world. At the 2021 LA Auto Show, VinFast will unveil its new lineup of SUV EVs to the global market — the VF e35 and VF e36. 
While show attendees and other prospective car buyers in the US will have to wait until 2022 to begin pre-ordering, VinFast is using this year's LA Auto Show as a chance to launch the VF e35 and VF e36 to the global market. Both vehicles will come equipped with a choice between one or two motors capable of producing 201 hp and up to 236 lb-ft of torque each. 
The VF e35 and e36 will also look to integrate Advanced Driver-Assistance Systems (ADAS) to help provide drivers with a truly safe and secure ride. Per VinFast, these systems will include:
Lane Assist
Collision Warning
Driver Monitoring
Fully Automated Parking
A "Summon Vehicle" Feature
Both vehicles will also feature a Smart Infotainment system that will include in-car control functions such as: 
Voice Assistant
Virtual Assistant
E-Commerce Services
If these features weren't enough, each VinFast will also automatically come with a customizable 15-inch touch screen that will feature full phone screen mirroring capabilities. 
Other Attractions to Check Out
While up-and-coming automakers, debuting vehicles and ZEVs will be some of the main attractions at this year's LA Auto Show, they aren't the only thing attendees should keep an eye out for. 
Mazda is planning to introduce a new crossover at the event — the CX-50. This will jumpstart the release of five new crossover vehicles that Mazda will release in 2022 and 2023. This new crossover will feature Mazda's longitudinal, rear-wheel-drive platform and power from a straight-six engine. These features have been long-awaited, and enthusiasts will get a taste of the show. 
You can also check out various Jeep models, such as various Wrangler and Grand Cherokee trim levels, in the 25,000 square-foot "Camp Jeep." This outdoor exhibit will allow attendees a chance to drive with professional 4×4 drivers as they go over various obstacles to help show off this legendary brand's off-road capabilities. Similarly, the Ford "Bronco Built Wild" Experience is another outdoor exhibit in the North Plaza of the LA Convention Center that allows visitors a chance to experience what it's like to climb up a 38-degree hill!
Other attractions include virtual reality demos, the "Ram Truck Territory" indoor demonstration, the Volkswagen "VW Roadshow," or the all-new indoor EV test track. Attendees are also encouraged to bring in a "Hot Wheel" toy to help support Never Ever Give Up (NEGU), an organization helping to provide support to children and families battling childhood cancer. You can find the collection center for these gifts located in the Toyota booth at the show.
For more information on these and many other exhibits and features at the 2021 Los Angeles Auto Show, visit https://laautoshow.com/.
Protect Your Vehicle with Endurance
Whether you are a die-hard auto enthusiast or a general fan, there is something for everyone at the 2021 Los Angeles Auto Show. When it comes to protecting your vehicle, an Endurance vehicle protection plan can help give you peace of mind regarding unexpected and costly auto repairs. Endurance customers can also receive 1 year of Elite Benefits, including perks such as 24/7 roadside assistance, key fob replacement, collision discounts, and more, with the purchase of any protection plan. A small activation fee applies.
For more information on how any Endurance auto protection plan can help protect you from expensive out-of-pocket auto repairs, request a free, no-obligation quote. You can also discover more helpful and informative articles on various and timely automotive topics by visiting our Learning Center.
More like this
News

There are a number of important components that allow your vehicle to operate, and each individual piece serves a purpose. Given the intricacies of these pieces, the value is naturally..

Read More

News

For decades, used cars have been the go-to solution for budget-conscious buyers. American shoppers could readily find quality second-hand vehicles for under the average price of $20,000 at most dealerships...

Read More

News

Now more than ever before, consumers and automakers are looking at alternative sources of transportation and different ways to power automobiles. More likely than not, the automobile industry is going..

Read More