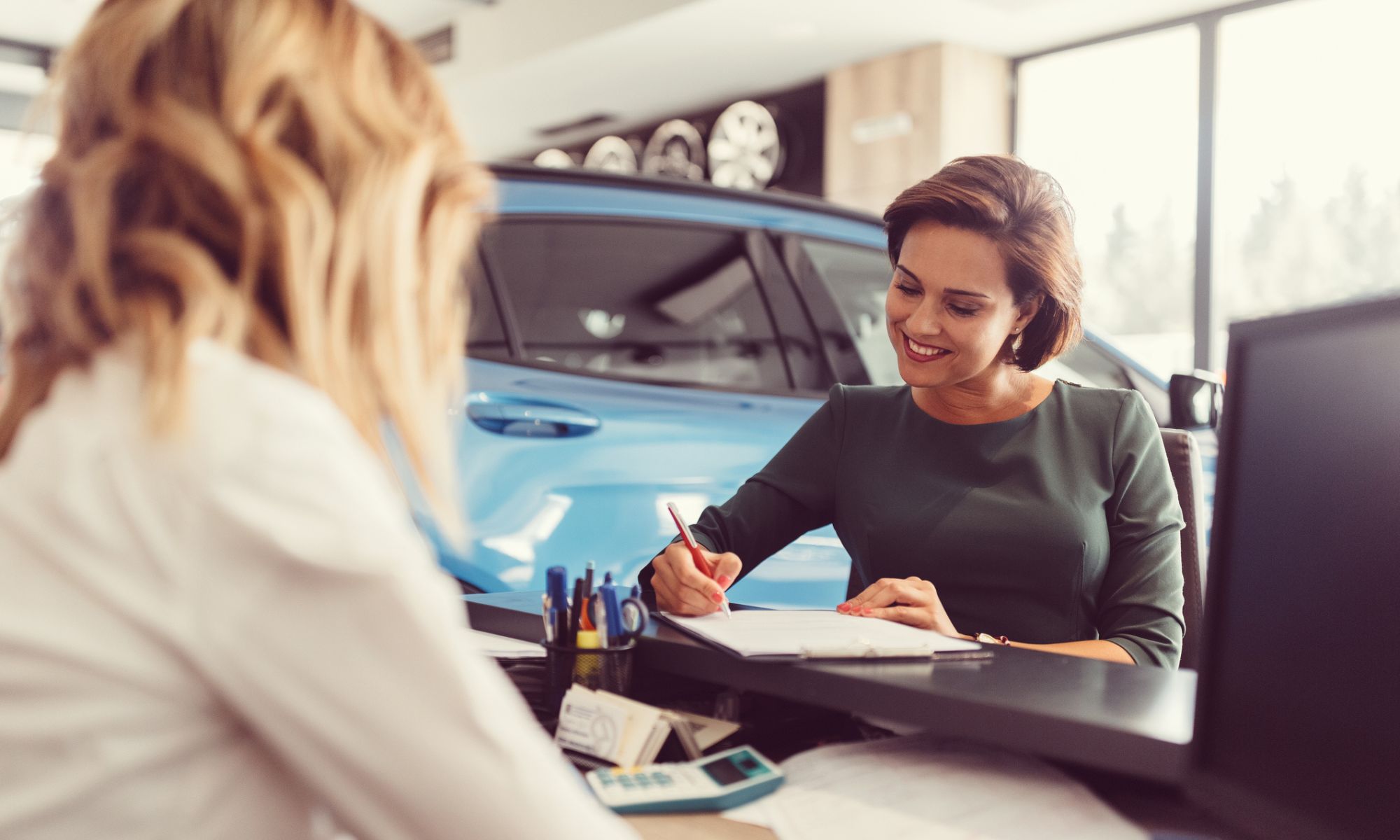 When you buy a used vehicle from a dealership, they may suggest you get an extended auto warranty to cover your purchase. The salesperson will likely offer several options that offer you financial coverage, protecting your car purchase, should you experience a mechanical breakdown.
While extended car warranties can vary significantly from the original bumper-to-bumper coverage of a factory warranty, the right plan can offer you peace of mind in an emergency. Learn how to negotiate your extended car warranty to save time and money and get the best coverage for your needs.
What Is an Extended Car Warranty?
An extended car warranty is an additional warranty that extends the coverage of your original car warranty after it has expired. It is designed to cover the cost of repairs in the event of a mechanical breakdown. It can cover both mechanical and electrical parts, as well as labor costs associated with repairs. Depending on the warranty, it can cover a variety of items, such as the engine, transmission, brakes, steering, and suspension.
It is important to note that an extended car warranty is not the same as a car insurance policy. It is a vehicle service contract with the manufacturer that will cover specific parts for a set time and mileage, often with exclusions, limitations, and terms and conditions that were not a part of the original vehicle warranty agreement.
Can I Only Get an Extended Car Warranty Through the Auto Maker?
Technically speaking, yes, only a manufacturer can "extend" the original factory warranty. However, as mentioned above, these extended warranties often come with unforeseen loopholes that aren't a part of the original factory warranty.
Fortunately, there are third-party car warranty companies that also offer comprehensive auto protection plans that protect you from costly vehicle repairs. Third-party plans often provide coverage and freedom beyond the manufacturer's warranties. Benefits include paying only the deductible, choosing any repair shop, roadside help, rental car, and trip interruption coverage. Additionally, Endurance, CARCHEX, and CarShield offer transferable plans which can increase Kelley Blue Book (KBB) vehicle value.
How Can I Negotiate a Car Extended Warranty?
Buying an extended warranty when getting a car is optional, but the dealer may try to persuade you to purchase one. An extended warranty can provide many benefits, including financial coverage and peace of mind, should something go wrong with your vehicle. If you are considering the purchase of an extended warranty for your used car, it is possible to negotiate with the dealer for the best price and the warranty coverage you need.
1. Do Your Research
To research the company offering the warranty, you should check their website and look for customer reviews. Read through these reviews, both positive and negative, to get a better understanding of the company's reputation. You should also look at other online sources, such as ConsumersAdvocate and other consumer protection agencies, to see if the company has any complaints or red flags. Once you have a good understanding of the company's reputation, you can make an informed decision about whether to purchase their warranty or not.
2. Know What You Need
Before you get to the negotiating table, research and understand what type of warranty would be best for your needs and driving style before making any decisions. Consider how often you drive, the type of driving you do (highways, back roads, city roads, etc.), and the duration of your trips. Ensure you understand the different types of warranties available, such as powertrain warranties, bumper-to-bumper warranties, and extended warranties, and the benefits associated with each. If you go in knowing exactly what you need, then it is less likely that you'll make an impulsive decision or buy more than you really need or can afford.
3. Ask for a Discount
Just like when you negotiate when buying a car, don't be afraid to negotiate the price of an extended warranty. At dealerships, salespeople or finance managers may inflate the cost of the extended car warranty. Inform them the price is too high, and if they can lower it, you may reconsider. Often, they will offer a different rate.
Additionally, many companies offer a discount when purchasing multiple warranties or if the warranty is purchased at the same time as the car. This discount can vary depending on the company and the type of warranty purchased. For example, a company may offer a 10% discount if the customer purchases two or more warranties or a more significant discount if the warranty is bought in conjunction with the car. These discounts can provide customers with significant savings on their purchases.
4. Negotiate the Warranty Terms
Negotiate the terms of the warranty to ensure they are fair and reasonable. Ask if the contract can include specific services or repairs that you may need in the future. Make sure to ask if the warranty can be tailored to your particular needs, such as the length of coverage, the covered repairs, and if there are any exclusions that you should be aware of. Additionally, ask if there are any additional costs associated with the warranty, such as deductibles or administrative fees. Be sure to review the warranty in detail before signing any agreement.
5. Inquire About Price Matching
If you are shopping around for a warranty deal and find a better price elsewhere, don't be afraid to ask the company if they will match the price. Many companies will be willing to match or even beat the price of a competitor to secure the sale. When asking for a price match, be sure to explain exactly what the other company is offering and why you feel their offer is better than the one being offered. Additionally, be sure to explain that you are considering the purchase but are trying to find the best deal possible. Doing so will show that you are serious about the purchase and may help the company offer you a better deal.
6. Look For Any Hidden Fees
When purchasing an item with a warranty, it is important to understand the details of the coverage. Some warranties may include additional fees, such as deductibles or service charges, that you will be responsible for paying to use the warranty. It is important to ask if these fees can be waived or reduced in order to make the warranty more affordable. Additionally, you should inquire about the cost of any additional services you may need in case of a claim. Knowing the full cost of the warranty coverage can help you make an informed decision about whether or not the warranty is the right choice for you.
7. Read the Fine Print
Before agreeing to the terms and conditions of the warranty, it is important to read them carefully and ensure that you understand exactly what is included in the coverage. Consider any exclusions that are listed, any time limits or restrictions on the use of the product, what happens if you decide to cancel the policy, and any fees or costs that may be associated with making a warranty claim. Be sure to ask any questions you may have so that you can be sure that the vehicle service contract meets your needs and expectations.
8. Ask for a Trial Period
When negotiating a warranty, ask for a trial period. This way, you can try out the warranty and decide if it meets your needs before committing to a long-term contract. Some companies may offer a trial period, usually ranging from a few days to a few weeks, where you can use the warranty and then make an informed decision about whether or not you want to keep it. During the trial period, it is important to pay attention to any issues or problems you encounter and how the warranty covers them. This will help you decide if the warranty is a good value and if it meets your needs.
9. Time Your Purchase
Car dealerships often attempt to meet sales quotas at specific times of the year, such as near the end of the year or the end of a particular quarter. At these times, dealers may offer better extended warranty deals, incentives, and rebates, potentially providing a greater level of protection for the vehicle and peace of mind for the buyer.
Sometimes, you can find the best deal when you buy the warranty at the same time as the car or before the factory warranty ends. This is because when you buy the warranty early, you can take advantage of any promotional offers or discounts that are available. Additionally, by buying the warranty early, you can avoid the possibility of having to pay a higher price once the factory warranty has expired.
10. Don't Give In to Pressure
Salespeople and finance managers will try to persuade you to buy an extended coverage plan before you leave the dealership. It's important to take your time and carefully compare different options so that you can make an informed decision. If you're not sure you have the best deal, don't be afraid to reach out to other dealerships and third-party providers to find the best coverage plan that meets your needs and fits within your budget. Don't feel rushed into making a decision; take your time researching all available options.
Get the Best Deal on a Car Extended Warranty
Having a car extended warranty can be worth it if you have the right plan. When car buying, coming to the negotiation table prepared with knowledge of the extended car warranty you are interested in can save you a great deal of money and time in the long run. Researching the warranty coverage, terms, and cost can give you a better idea of what you are looking for and what you are willing to pay.
Additionally, understanding the different aspects of the warranty and the warranty provider can help you make an informed decision when the time comes to negotiate. Having a clear understanding of the extended car warranty you are looking for and the warranty cost you are willing to pay can help you get the best deal possible.
Endurance Warranty Offers Customized Protection Plans
Get customizable auto protection plans to suit your budget and driving style with vehicle service contracts from Endurance Warranty. Our plans are all backed by a 30-day risk-free money-back guarantee in case you decide that your plan isn't the right fit.
Not only that, but our coverage options cover a more comprehensive range of makes, models, and model years than traditional extended warranty plans. We even cover commercial use, high mileage vehicles, many high-end luxury vehicles, those with rebuilt or salvage titles, and many vehicles with aftermarket additions. Plus, while your dealership's pre-owned warranty may require repairs at the dealership, with Endurance, you can take your car to any certified repair shop, ASE Certified mechanic, or dealership of your choosing.
Plus, we don't send you to someone else when you need help. We provide in-house vehicle service contracts, so we stay with you from start to finish. No more running around or middlemen when it comes to repairs – we're here when you need us.
Additionally, each of our plans comes with a suite of additional perks, such as 24/7 roadside assistance, rental car reimbursement, and more. You can also save even more by activating a year's worth of FREE Endurance Elite benefits. For a $29 activation fee, you can enjoy additional benefits such as tire repairs, key fob replacements, and more.
Speak to our award-winning customer service team at (800) 253-8203 to receive a free quote, or shop online now. Learn more on the Endurance blog or find answers to your frequently asked questions.
More like this
Extended Warranty

When driving on roadways around the world, the thing most car owners fear is being involved in an accident. However, mechanical breakdowns are the thing that every average driver should..

Read More

Extended Warranty

Every car owner knows how important it is to keep their vehicle in the best possible condition at all times. This means making sure that you are getting the proper..

Read More

Extended Warranty

Driving down the road only to experience an issue with your vehicle's steering capabilities is a terrifying experience, regardless of if you are driving a new vehicle or an old..

Read More