Protect your vehicle with custom coverage from Endurance.
Shop Now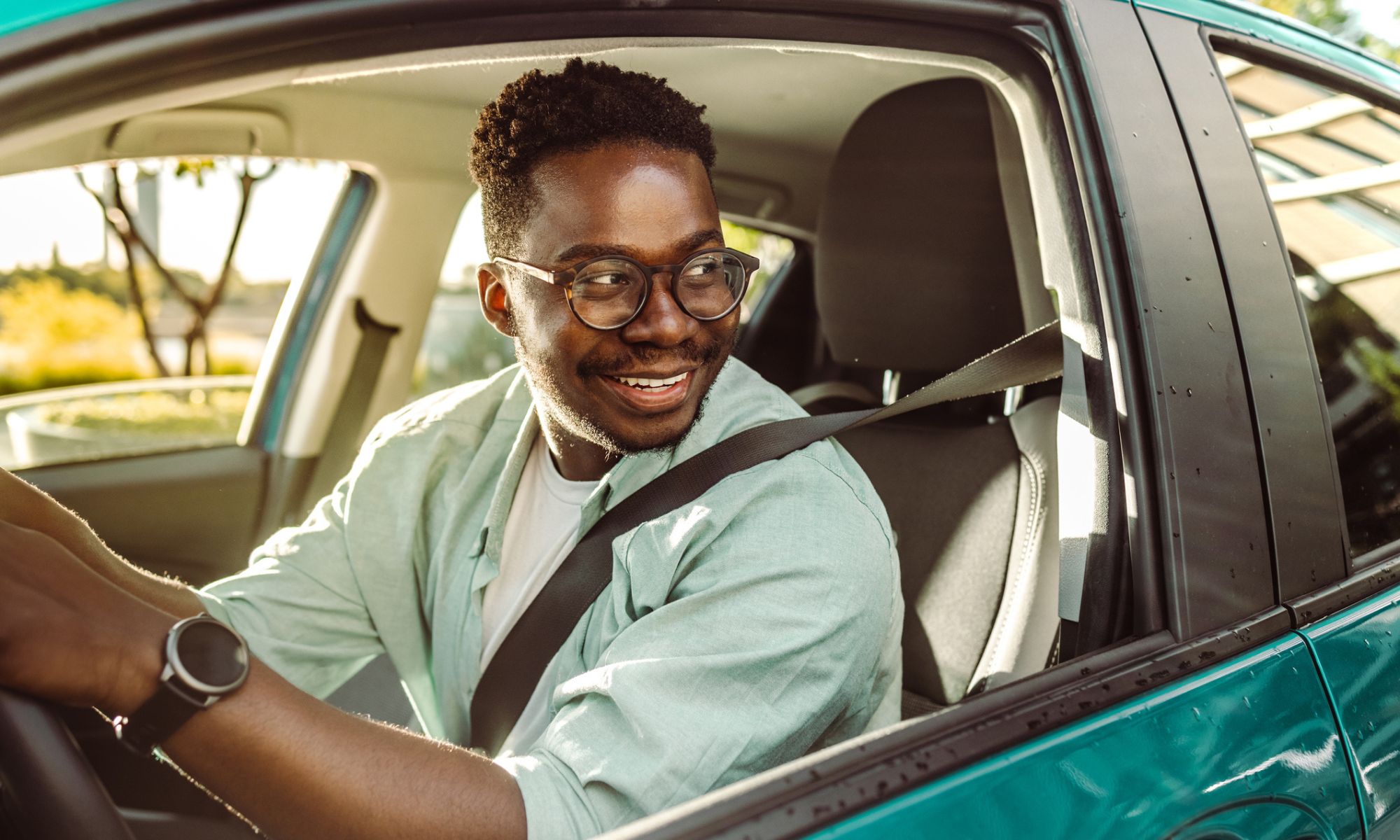 When it comes to purchasing a used car, there are many factors as a consumer you need to keep in mind. Performance, condition, and style are all important considerations, but reliability should always be considered. If you want to ensure your vehicle starts up every time you get behind the wheel, dependability will be a major concern. That is why the Honda Accord continues to be an excellent choice for people who want a car they can rely on no matter what.
The Honda Accord has long been known as one of the most practical cars on the new car and used car market. With its outstanding safety ratings, fuel economy, and top-notch reliability, it is a great option for those needing a vehicle they can count on. Even with these excellent consumer ratings, protecting your Honda Accord should be a priority. Knowing about the Honda Accord warranty and your options for covering your car can help you keep it running smoothly for many years.
Overview of Honda Accord Reliability
The Honda Accord is one of the most reliable vehicles on the market. According to RepairPal, the Accord has an overall reliability rating of 4.5/5, making it almost perfect if you are looking for something you can depend on for a long time. The average ranking of midsize cars like the Accord is 4/5, so any other vehicle in this class is not going to deliver the same level of dependability. In its category of midsize cars, the Accord also ranks first out of 24 other vehicles. In the class of sedans, you can do no better, so it is an excellent choice overall.
One thing determining a particular vehicle's reliability is the severity and frequency of some of the most common repairs. On average, a Honda Accord's annual maintenance and repair cost is $400. Other vehicles in its class have an average yearly cost of $526, putting the Accord well below what you can expect to pay for comparable cars. Even with this high-reliability rating and low cost of ownership, though, making sure your Accord is protected will help you get the most out of it.
What is Covered Under a Honda Accord Factory Warranty?
When a car is brand new from a Honda dealership, it will generally come with a factory warranty provided by the manufacturer that protects the owner from repairs needed due to design problems or issues during production. Honda offers a three-year/36,000-mile limited manufacturer's warranty on all their vehicles as well as a five-year/60,000-mile powertrain warranty, which specifically covers the engine and transmission. Also, the limited warranty covers accessories installed at the time of the original purchase.
Honda vehicles also come with a five-year corrosion warranty with unlimited mileage. This coverage protects the exterior of the vehicle from things like rust and deterioration. Honda also offers a limited one-year warranty on any replacement parts installed through the factory warranty as well as a warranty on any remanufactured parts that is good for the entirety of the original warranty. This warranty coverage helps protect you from any repairs that need to happen through no fault of your own, so you can rest easy knowing you won't be responsible for the mistakes of the manufacturer.
Honda also offers some extra perks with their factory coverage that can help you keep your vehicle running smoothly. Every new Honda vehicle comes with complimentary 24/7 roadside assistance for the entirety of the three-year/36,000-mile limited warranty. This service includes things like jump-starting, flat tire repair, locksmith assistance, and towing. New Hondas also come with "Honda Service Pass," which allows you to get factory-scheduled maintenance procedures such as oil changes and tire rotations done free of charge.
What is Covered By Honda Extended Warranty Packages?
Once your Accord's factory warranty is up, you will be financially responsible for any repairs that need to be made. If you want to extend your factory warranty, though, Honda offers an extended car warranty plan called Honda Care. Honda Care can cover newly-purchased vehicles or pre-owned vehicles and comes with your choice of comprehensive coverage of components like the drivetrain, electronics, and chassis, or just the powertrain coverage. It also includes rental car reimbursement and trip interruption coverage, so you can be covered wherever you are on the road.
Honda Care extended coverage can be purchased in two different forms: five-year/120,000 miles or three-year/80,000 miles. The longer coverage costs $1,160 with a $100 deductible, or you can also opt to pay $1,260 with no deductible. If you want the shorter plan, you can expect to pay $760 with the $100 deductible or $860 with no deductible. The plan that will work best for you will depend heavily on the condition of your Accord and what kind of driving you do regularly.
Can I Buy a Honda Extended Warranty Later?
One of the stipulations with buying Honda Care extended coverage is that you must purchase it before the original limited factory warranty is up. This means that if you buy a used Accord and the factory warranty is over, you will not be eligible for Honda Care. Because of this, you must decide whether or not you want to extend your factory coverage before it runs out.
Should you miss the deadline for getting Honda Care for your new Accord or have purchased an Accord on the used market that is already out of warranty, you have other options. Third-party extended warranty providers offer various choices for extended coverage, more accurately called vehicle protection plans or vehicle service contracts. With a third-party provider, you can choose from a wide range of plans so you can be covered no matter your needs.
Third-Party Extended Car Warranty Options
When choosing a third-party coverage option for your Honda Accord or other used vehicle, you have a lot of choices. With Endurance, you can choose from a wide variety of plans designed to protect cars of all types and ages. Starting at just $79 per month, Endurance plans range from the most basic coverage all the way up to comprehensive plans and plans for high-end luxury vehicles.
Endurance customers also get a host of standard benefits that can help you keep your Accord running smoothly for years down the road. Some of the standard perks that Endurance offers include 24/7 roadside assistance, rental car reimbursements, and trip interruption coverage, so you don't end up stranded if something happens to go wrong with your Accord. Plus, each Endurance customer gets one year of the Elite Benefits package for a small activation fee, which comes with extra perks such as two tire replacements or repairs, key fob replacements, and more.
Protect Your Accord With Endurance
In both the new and used car market, the Honda Accord is an excellent choice for reliability and safety. If you want to ensure your vehicle is protected, even after the initial factory or extended warranty plan is up, Endurance can help.
Whether you want basic coverage for your car's most crucial components or need comprehensive exclusionary coverage for nearly every part of your car, an auto protection plan is available for you. Plus, Endurance covers cars that other third-party providers won't cover, such as Canadian Grey Market vehicles, cars with a rebuilt or salvage title, and cars used for commercial purposes like rideshare or delivery.
Endurance also puts you in the driver's seat when it comes to repairs. Choose any ASE Certified mechanic or repair shop to work on your vehicle if you have a mechanical breakdown. Learn about customizing an Endurance protection plan and give yourself peace of mind. Call our award-winning customer service team at (800) 253-8203 to request a FREE quote. You can also shop online today!
If you are looking for even more extended auto warranty or vehicle service contract comparisons like CARCHEX vs. Endurance or articles on other automotive topics like expert auto tips, DIY maintenance how-tos, and vehicle buying guides, the Endurance blog can help.
More like this
Make/Model

The 1960s was undoubtedly a golden era for the American automobile industry. Iconic cars like the Ford Mustang, Chevrolet Camaro, and Pontiac GTO came into existence during this decade, capturing..

Read More

Make/Model

Whether you're a passionate petrolhead or a casual commuter, everyone agrees that classic cars are special. From the iconic exteriors to the old-school engineering, their look, feel, and sound really..

Read More

Make/Model

Jeeps have been known for their versatility as a great daily driving vehicle capable of tackling the off-road straight from the factory. Since 1940, Jeep has expanded its lineup to..

Read More