Protect your vehicle with custom coverage from Endurance.
Shop Now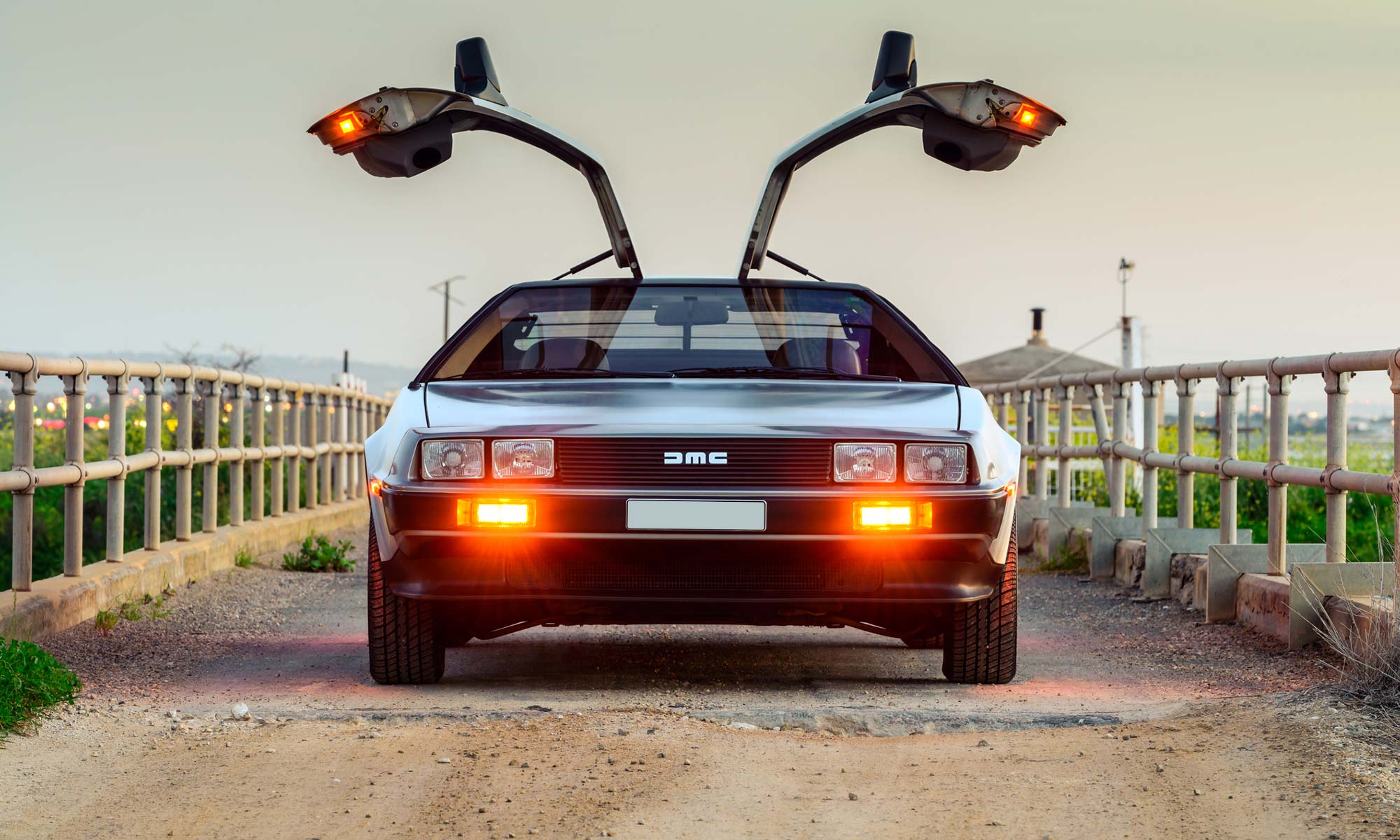 From timeless fashion and trends to some of the most famous movies of all time, the 80s were truly a time to remember. For the automotive world, the 1980s were also a time that saw a profound change from previous generations where we moved on from the energy worries of the 1970s with automakers further adopting technologies like fuel injection and turbocharging to help with performance and efficiency. This greater emphasis on sophisticated engineering introduced in the 1980s has helped pave the way for many of the improvements we see today, helping make the 80s a critical decade within not only the American automotive landscape but the automotive field around the world. 
To learn more about this era of automotive history, let's revisit some of the most popular cars of the 1980s.
1988 BMW M3
While today's BMW M3 sets the standard for a modern high-tech performance vehicle, the first-generation (E30) M3 was all about simplicity and four cylinders. It featured a 2.3-liter powerplant engine capable of producing up to 192 horsepower (hp). While its 6.9-second 0-60 time was respectable for the day, the M3 was also about chassis refinement and handling—a characteristic still embedded in the car's successors.
Driving enthusiasts also appreciated the five-speed manual transmission of the M3. In addition to improvements in the engine bay, BMW transformed the M3 with numerous body upgrades to enhance aerodynamics. These changes included a prominent rear-deck spoiler and a modified front end.
1987 Buick Grand National
While the current selection of Buick models may lack an overall number of vehicles, this General Motors division was still at the center of 1980s automotive performance. During the decade, Buick had been hard at work to establish its credentials on the racetrack, which eventually led to the brand's NASCAR successes in 1981 and 1982. To celebrate, Buick introduced a Grand National version of the 1982 Regal. Starting in 1984, the Grand National used a turbocharged version of the 3.8-liter V6 engine. 
Buick produced the 1987-only GNX (Grand National Experimental)—a more powerful version of the Grand National—to commemorate the second-generation Regal's last year. With 300 hp and 400 lb-ft of torque, the GNX became the fastest production car on the planet (0-60 mph in 4.7 seconds) and could easily outpace the famous Ferraris and Porsches of the time. 
1985 Chevy Camaro IROC-Z
Not only did the Chevy Camaro have to fend off its archrival, the Ford Mustang, but its corporate cousin as well — the Pontiac Firebird. Cleverly, with all three vehicles targeting the same type of car enthusiasts, Chevrolet sought to capitalize on its ties with the International Race of Champion (IROC) by debuting the IROC-Z edition Camaro in 1985. Thanks to a 305 cubic-inch V8, this Camaro could hit 60 mph from a standstill in 6.9 seconds, making it the first Camaro to break the seven-second mark. 
The IROC-Z was also a standout in the looks department. The vibrant graphics embraced the 80s with enthusiasm, while the subtle rear spoiler and modified front end gave the car a "go-fast" appearance. 
The DeLorean DMC-12 (1981-83) (Pictured Above)
It's hard not to look at a DeLorean DMC-12 and think of something other than the Back to the Future movies, with the first of the legendary trilogy hitting screens across the country on July 3, 1985. Following John DeLorean's departure from General Motors, he cobbled together his version of the ultimate car thanks to an assemblage of expertise and components from across Europe. 
The result was a stainless-steel skinned beauty with underwhelming power; its 2.8-liter V6 could, at best, generate 130 hp and a 0-60 time of 9.0 seconds. 
1988 Ford Mustang GT 5.0
With a Camaro on the list, it's no surprise to see a Mustang here as well, with the 1988 Mustang GT marking a turning point for Ford's iconic vehicle. The third-generation Mustang (dubbed the Fox Body by car enthusiasts) had been around since 1979, leaving many drivers feeling it was a bit "stale." To help, Ford reworked the vehicle for the 1987 model year, reigniting interest and sales for this iconic line of vehicles.
The 1988 Mustang GT embraced this new, more muscular styling and backed it up with performance thanks to a 5.0-liter V8 under the hood. While earlier Fox Body GTs could be had with four- or six-cylinder engines, the Mustang's 1987 refresh meant the GT was V8 only.
Keep Your Car Running Longer with Endurance
Whether your ride is a treasured classic or a late model daily driver, an Endurance auto protection plan can help protect against the unexpected costs of a breakdown or repair not covered by your average auto insurance plan. You can even save when it comes to your car, truck, or SUV's essential maintenance needs with Advantage, our most comprehensive protection package. Each Advantage package comes with up to $3,500 in regular maintenance services, including services such as up to three oil and filter changes, tire rotations, engine diagnostic exams and more. Plus, Endurance customers are eligible for one year of Elite Benefits that offer up two tire repairs or replacements, key fob replacements, collision discounts and other perks and savings by purchasing any Endurance plan and paying a small activation fee. Not only that, but Endurance customers will also automatically receive 24/7 roadside assistance, which comes standard with the purchase of any Endurance plan.
Get started protecting your vehicle and your wallet from costly auto repair bills by requesting a free quote or by giving us a call directly at 800-253-8203. Be sure to check out our Learning Center for informative and expert articles on topics like DIY car care, make/model comparisons and much more. 
More like this
Make/Model

The 1960s was undoubtedly a golden era for the American automobile industry. Iconic cars like the Ford Mustang, Chevrolet Camaro, and Pontiac GTO came into existence during this decade, capturing..

Read More

Make/Model

Whether you're a passionate petrolhead or a casual commuter, everyone agrees that classic cars are special. From the iconic exteriors to the old-school engineering, their look, feel, and sound really..

Read More

Make/Model

When it comes to purchasing a used car, there are many factors as a consumer you need to keep in mind. Performance, condition, and style are all important considerations, but..

Read More