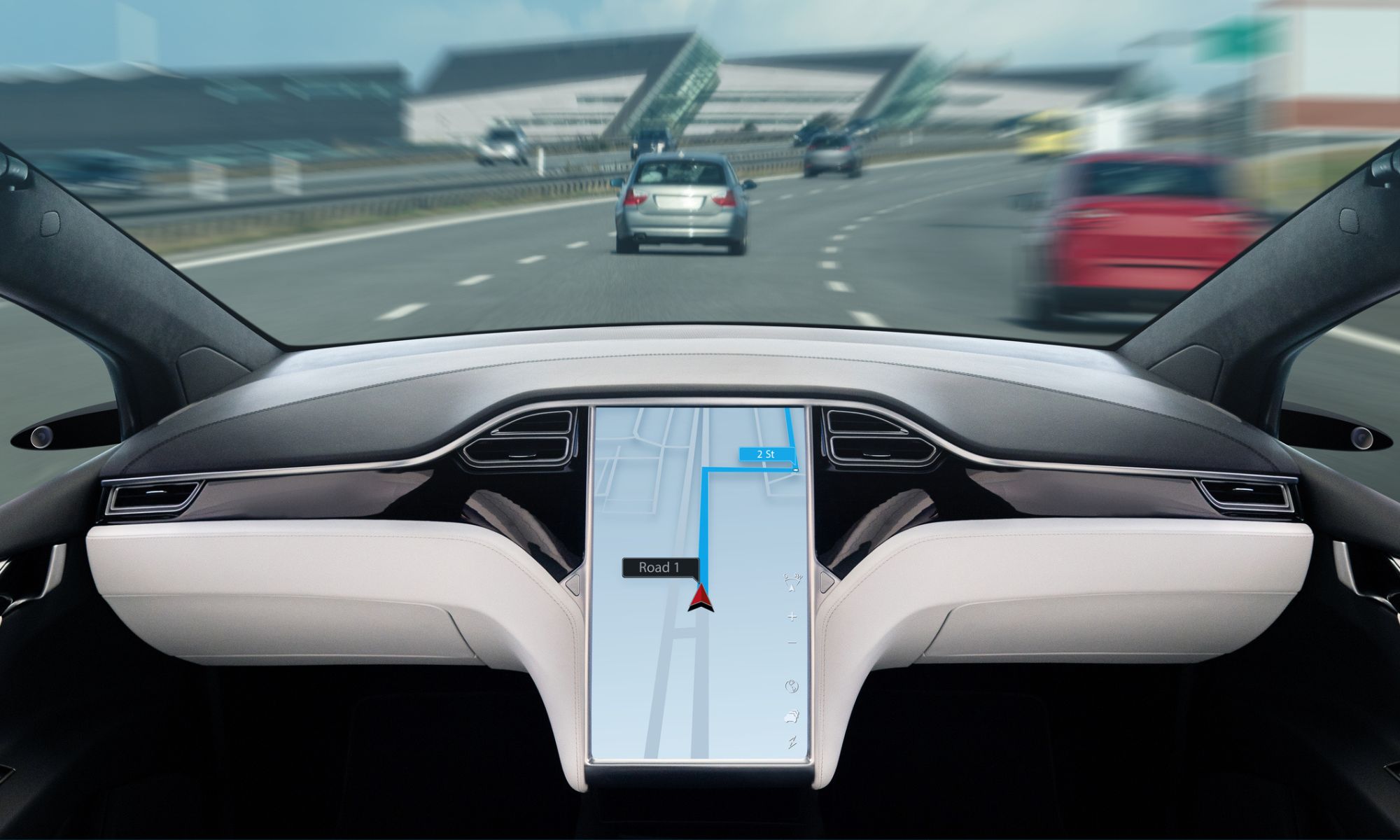 The recent recall of more than 360,000 Tesla electric vehicles is a reminder that the next generation of automotive technology is far from perfect, at least regarding the company's self-driving system. In February 2023, Tesla reached an agreement with the National Highway Traffic Safety Administration (NHTSA) to recall all of its vehicles produced since September 2016 because the company's Full Self-Driving Beta (FSD Beta) system isn't performing as expected.
Basically, the government called out the electric vehicle (EV) pioneer for technology that posed a risk of crash danger to Tesla drivers, passengers, and nearby vehicles. The action isn't the first time a Tesla self-driving system has attracted negative attention. Let's look at a brief history of Tesla's approach to autonomous driving and explore the details of this latest recall.
Self-Driving Cars and Tesla's Involvement
Outside of science fiction, the momentum for self-driving cars in the U.S. began in the 1990s as Congress tasked the U.S. Department of Transportation to lay the groundwork for an automated highway system. Both Toyota and Mercedes-Benz introduced adaptive cruise control systems later that decade. This technology was far from hands-free driving but helped set the stage for expanded efforts and appeared in more and more vehicles.
Tesla launched the Model S electric car in 2012, and by 2014 included unactivated Autopilot software in each vehicle. A year later, Autopilot went live by combing adaptive cruise control and lane-centering technology to help keep Tesla cars within a lane (assuming there are painted lines). The system requires constant hands-on attention by drivers but reinforced Tesla's reputation for advanced technology.
Not too long after, Tesla CEO Elon Musk touted that an Autopilot-enabled Tesla can be summoned from across the country (something the car still cannot do). However, a short while later, the Summon feature was added to Autopilot in early 2016, which enables Tesla owners to remotely retrieve their cars from a short distance (like a nearby parking garage). But 2016 was marked by tragedy due to a series of fatal accidents involving Tesla cars operating with Autopilot.
Yet, the notoriety doesn't dissuade Tesla from promoting full self-driving software capability. In October 2016, the company started to sell options for Enhanced Autopilot and Full Self-Driving capability, teasing customers that hands-free driving is just ahead.
This time also marked the beginning of numerous government investigations into Tesla crashes believed to be related to the company's enhanced driving systems. NHTSA, as well as other federal and state agencies, began to scrutinize the technology. These efforts continue today, with NHTSA announcing additional Tesla crash investigations late last year. According to CNBC, NHTSA has or continues to look into more than 40 crashes involving Tesla automobiles using driver assistance systems during these incidents. As many as 14 of these accidents involved fatalities.
Understanding the Latest Tesla Recall and NHTSA Safety Standards
FSD Capability Beta is an advanced version of the FSD system that enables an equipped Tesla to steer by itself on city streets. The FSD Beta is the focus of the February 2023 recall.
In November 2022, Tesla opened access to FSD Beta to any paying customer (previously, this could only be done by request). On January 25, 2023, as part of its ongoing review of the Tesla Autopilot and FSD Beta systems, NHTSA regulators notified Tesla that the agency discovered trouble areas with the FSD Beta system under certain conditions.
NHTSA cited how an equipped Tesla might run afoul of local traffic laws or customs:
Improperly traveling through an intersection during a stale yellow traffic light
Not stopping long enough at a stop sign, mainly when there's no other traffic
Ignoring speed limits while traveling through some variable speed zones
Improperly exiting certain turn-only lanes to maintain straight-ahead driving.
In short, NHTSA was concerned that a Tesla vehicle operating with the FSD Beta could cause an accident under these scenarios.
Tesla has a reputation for dragging its corporate feet when it comes to regulatory matters like recalls. But, uncharacteristically, the automaker readily proposed a remedy less than two weeks after being contacted by NHTSA. According to the official NHTSA recall report, Tesla agreed to voluntarily recall all 362,758 Model S, Model X, Model 3, and Model Y with access to the FSD Beta software.
The documentation mentions that Tesla disagreed with the agency's analysis but proceeded with the recall, which will be handled through an over-the-air software update. Official recall notifications are going out to affected owners sometime after April 15, 2023. Tesla recalls vehicles from the following model years and series:
2016-2023 Tesla Model S
2016-2023 Tesla Model X
2017-2023 Tesla Model 3
2020-2023 Tesla Model Y
Protecting Technology-Filled Cars
The Tesla FSB Beta recall is just one example of how much technology is embedded in today's cars. This debacle also highlights that repairs can be expensive without a recall or original warranty coverage, especially when the trouble involves sophisticated systems.
Savvy car owners realize that having an extended warranty (sometimes called an auto protection plan or vehicle service contract) can protect against outlays running into the hundreds or even thousands of dollars. Simply put, advanced technology in cars is expensive to fix.
Endurance offers coverage options that can put car owners at ease. For instance, the Endurance Advantage plan covers hybrid vehicles (except the hybrid battery) that are rolling examples of tech-heavy cars. This program even includes up to $3,500 in maintenance services like oil changes, tire rotations, and alignment services.
Drive Confidently With Endurance
Every Endurance plan comes with 24/7 roadside assistance, trip-interruption protection, and rental car support. Plus, features like a 30-day money-back guarantee, convenient payment options, and a choice of ASE Certified mechanics make coverage even more appealing.
Endurance plan holders can also take advantage of Elite Benefits. A small enrollment fee activates one-year free access to valuable services (a $2,000 value), such as tire repairs and replacements, collision repair discounts, and key fob replacement.
Having an Endurance plan matters when there's a claim. Use the exclusive Endurance mobile app or contact Endurance customer support to start the process. Unlike many extended warranty companies, Endurance doesn't use third parties (other than repair shops) for most of our plans. A dedicated Endurance team handles things from start to finish to ensure you get back on the road as quickly as possible.
Learn about the confidence and peace of mind that come from an Endurance protection plan. Request a free quote by calling (800) 253-8203 or shop online.
Explore the Endurance blog for helpful articles about car reviews, auto maintenance, and DIY tips.
More like this
News

Now more than ever before, consumers and automakers are looking at alternative sources of transportation and different ways to power automobiles. More likely than not, the automobile industry is going..

Read More

News

You're likely familiar with the microchip shortages in the auto industry, given its widespread coverage in recent news. If you've been car shopping over the past few years, you've likely..

Read More

News

According to the Federal Highway Administration, trucks and SUVs have outnumbered cars in every state since 2018. While these bigger, more powerful vehicles certainly have their uses, a new report..

Read More