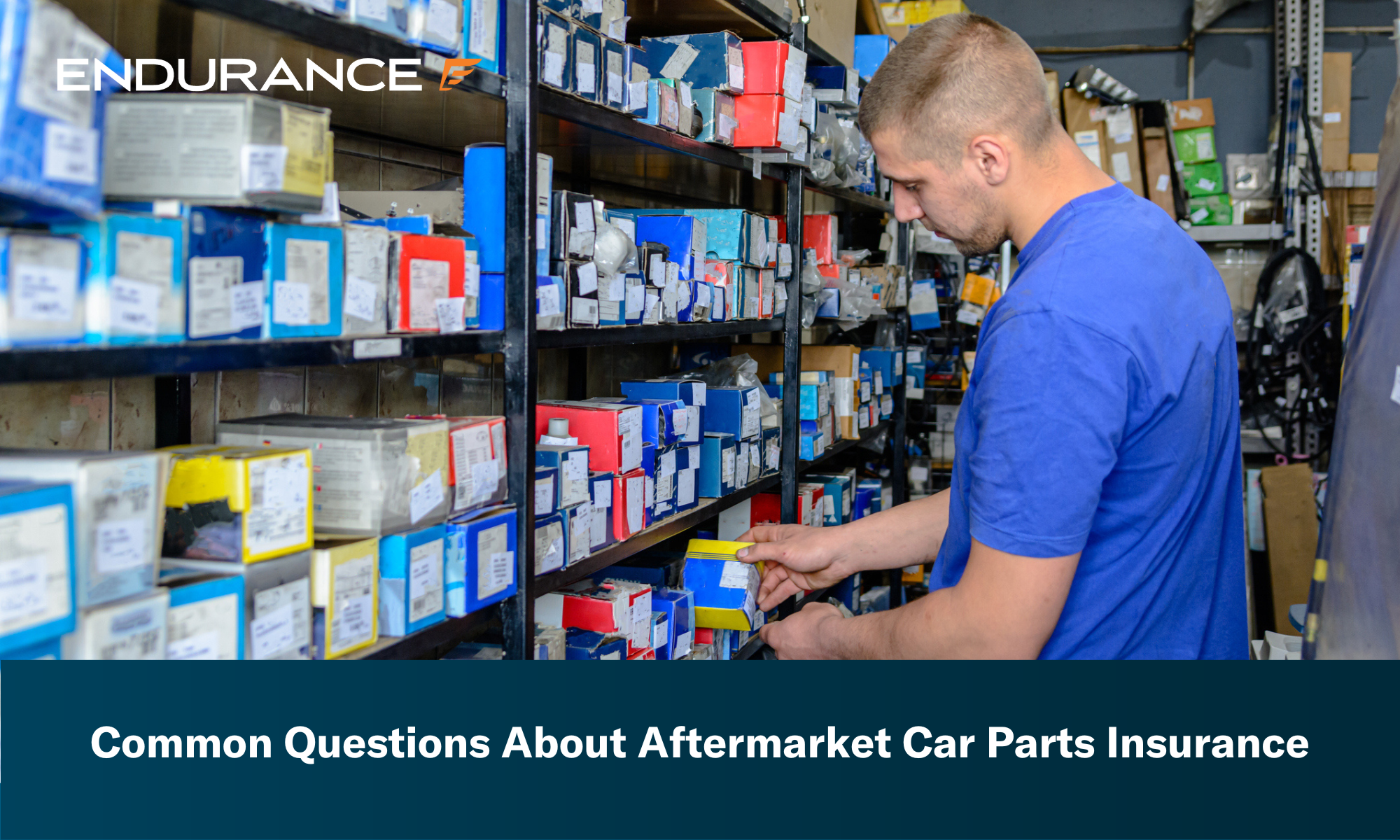 Your car can be an excellent expression of who you are and what is important to you. This is especially true if you care about things like performance, speed, and aesthetics. Sometimes, the components that come stock on a vehicle won't be exactly what you are looking for, and you may want to make some modifications that the original equipment manufacturer, or OEM, parts can't deliver. Aftermarket car parts are a good way to make these changes and get the performance specs you want.
Aftermarket car parts are components that are made for your vehicle that aren't produced by the manufacturer that made the car. Most of the time, if a part wears out or has to be replaced, a mechanic will do everything they can to use OEM components. Aftermarket parts can oftentimes deliver the same or better performance at a lower price, though. If you are going to use aftermarket parts, you should make sure that they are covered by your insurance and protection plans just like they would be if they were OEM.
What Are Aftermarket Car Parts?
Aftermarket parts are any components that are put on your vehicle that are different from the original equipment that it came with. This can include everything from a different belt all the way up to custom lighting or high-performance exhaust. Any kind of modification that changes the car from what it was when it rolled off the assembly line could potentially be considered aftermarket. This is why it is important to know every detail of your warranty and insurance policies before you add an aftermarket part to your vehicle.
One of the common misconceptions about aftermarket parts is that they aren't as high-quality as OEM parts. While most mechanics will prefer to use OEM parts, this is mostly because they are easier to find, and they can be sure that they will fit. In reality, many third-party manufacturers are creating longer-lasting, higher-performance parts that are better than the components that come with your vehicle. The catch is that some insurance policies won't cover these parts unless you specifically pay for them.
Is Aftermarket Car Part Insurance Coverage Necessary?
No matter what kind of driving you do, it is crucial that you have protection for every component of your vehicle. Most insurance companies will offer very limited coverage for aftermarket parts, if at all. For example, you may get up to $1,000 in aftermarket parts coverage, which might not be enough to cover the parts should they be damaged in an accident. It should be noted, though, that all policies are different, and your coverage may differ from what someone else has.
On the other hand, some insurance policies will only allow for aftermarket parts and won't cover OEM components at all. This is because aftermarket parts are usually cheaper than parts made by the original manufacturer. It will end up being a better investment for the insurance company to get your vehicle back into running condition using third-party parts. This type of policy will usually not cover modifications and additions to the vehicle, though, so make sure you know what is included so you don't end up having to pay out of pocket to fix them if you get in an accident.
How to Choose a Policy for Aftermarket Car Parts
Should you decide that you want to add aftermarket parts to your car, whether they are cheaper or offer better performance, you must have an insurance policy or protection plan that covers them. You don't want to end up getting in an accident and having to replace the expensive 20-inch wheels you added with standard base-model versions. Knowing everything you can about choosing a policy for aftermarket car parts will help you get the coverage you need.
Does Car Insurance Cover Aftermarket Parts?
The amount of coverage that is included for aftermarket parts will vary from policy to policy. This is why it is so important that you read the fine print of your insurance policy before you make any decisions regarding the components that are used on your car. Some insurance companies may think that aftermarket parts add to their risk when taking you on as a client. Be sure to ask what the policy is regarding non-OEM parts whenever you sign up for a new policy so you can keep your options open when it comes to protecting and repairing your vehicle.
Can You Get a Specific Policy for Aftermarket Parts?
In some cases, you will be able to get extra coverage in your insurance policy that is specific to aftermarket parts and modifications. Some incredibly comprehensive insurance policies will also allow for aftermarket coverage as long as it is within a certain amount. In general, though, you may need some add-on coverage to cover the parts you want to use. Interestingly, you may also have to add a clause to your coverage if you only want to use OEM parts when the time comes to make a repair. Ultimately, it will come down to your insurance policy and what you are willing to pay for your premium.
What Other Options Are There for Aftermarket Parts?
If you are not interested in getting extra insurance for your vehicle to make sure that your aftermarket parts are covered, a vehicle protection plan could be a good option. Sometimes called extended warranties, vehicle protection plans can help you get the replacement parts you need when you have to make repairs, regardless of if they are aftermarket or OEM. With the right protection plan, you can simply take your car to the mechanic of your choice and get the right parts for your particular budget and needs.
Endurance Coverage on Used and High Mileage Vehicles
If you want the best protection for your used or high-mileage vehicle, Endurance is your best bet. With a wide range of plans, including everything from the most basic coverage with a Secure plan up to coverage for your high-end luxury car and even cars used for rideshare and delivery, there is something for everyone. Plus, plans start at just $79 per month, so you can protect your vehicle no matter what your budget is. Unlike a factory warranty, Endurance also allows you to get your car fixed at the certified shop of your choice so you can have control over who is working on your vehicle and make sure they are doing their best for it.
Every Endurance customer gets access to a host of standard benefits like 24/7 roadside assistance, trip-interruption coverage, and rental car reimbursement so you can get back on the road if your car needs to go in the shop. For a small activation fee, you also get one year of Elite Benefits, which include total loss protection, tire services and replacement, key fob replacement, and more. This is all accessible through the Endurance Mobile app or by speaking with an award-winning customer service team member so you can use your plan whenever you need it.
Get the Best Coverage for Your Vehicle's Components
Using quality parts for your vehicle's repairs is the best way to keep it running smoothly, no matter whether they are OEM or aftermarket. Making the right choices when it comes to your car's protection can give you peace of mind whenever you get behind the wheel. With solid protection and high-quality components, you can make the most of your car and feel confident that it will get you where you are going. That's why Endurance offers some of the most comprehensive and flexible coverage on the market.
To find out more about how Endurance can help you or request a free quote, call our award-winning customer service team at (800) 253-8203 or shop online today to find an auto protection plan. You can also find more automobile-related resources on the Endurance blog, including articles on topics ranging from extended warranty coverage comparisons to vehicle buying guides, DIY maintenance tips and tricks, Honda comparisons, and more.
More like this
Expert Auto Tips

With most states around the country getting colder, it's worth reminding yourself how to prepare your vehicle for the different seasons. Weather conditions play a major role in how a..

Read More

Expert Auto Tips

Being a car owner can be an incredibly rewarding experience, especially if you take pride in your vehicle's condition and performance. Cars that are well taken care of will generally..

Read More

Expert Auto Tips

No matter what kind of vehicle you own, staying on top of its care and maintenance should always be a top priority. Cars that are well taken care of and..

Read More