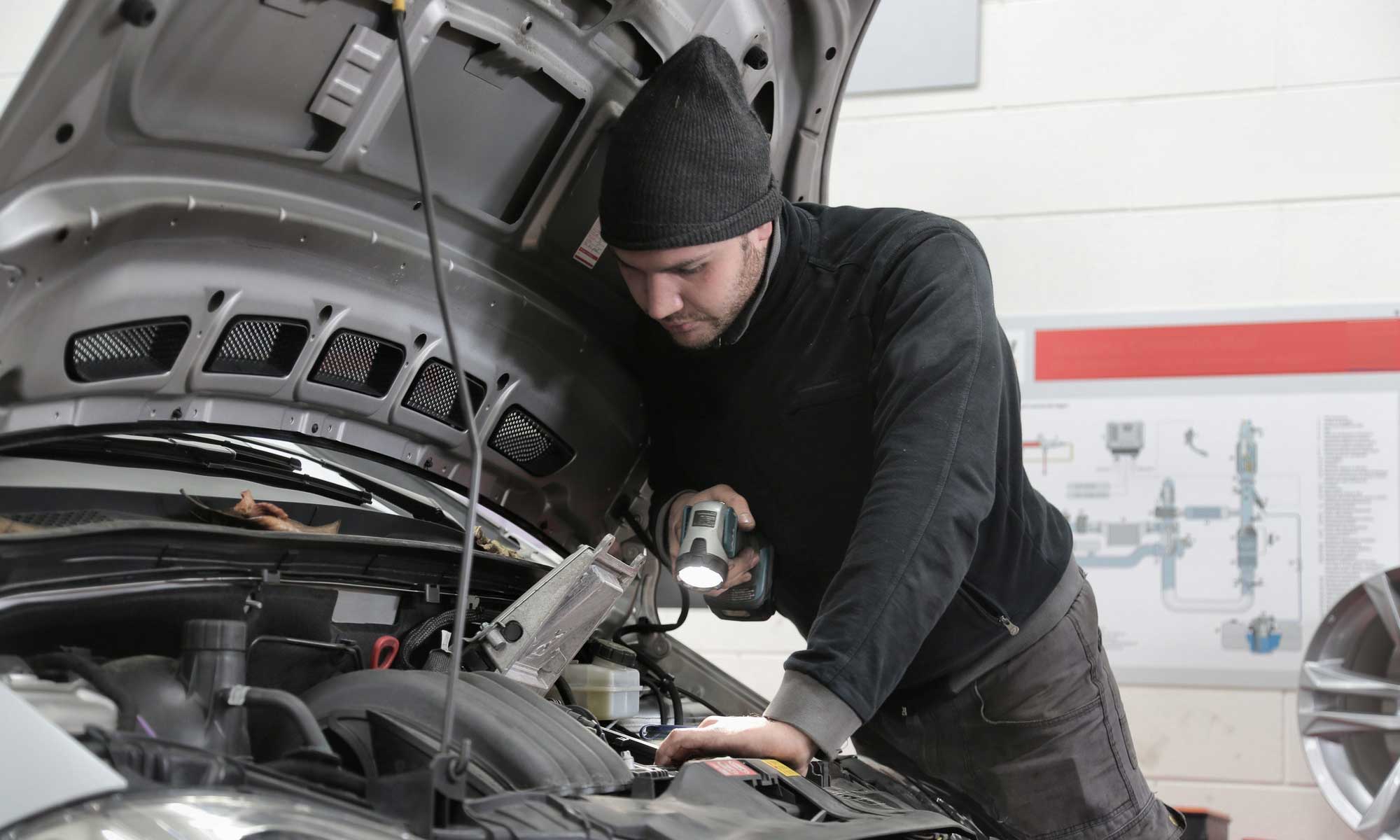 When it comes to owning a vehicle, no one enjoys unexpected repairs. But, while breakdowns and repair bills can be stressful, one of the best ways to avoid unexpected issues is by taking your vehicle in for regular checks and tune-ups. But if you've never taken your vehicle in for one before, you may be wondering what a "tune-up" is. Well, to put it simply, a tune-up is just another way of describing a vehicle's preventative maintenance, aka the essential maintenance services that help keep a vehicle running smoothly.
In fact, you can think of a tune-up for your vehicle like taking a trip to the doctor's office, when even if everything seems to be running as good as new, periodic checks can help ensure there isn't a more serious issue around the corner. And knowing some of the common signs that it may be due for a much-needed tune-up and the consequences of ignoring them can help you take care of your vehicle for years to come.
Common Signs That Your Car Needs a Tune-Up
You may believe having a newer car means you won't need a car tune-up for years, but this couldn't be further from the truth. Preventative maintenance is about stopping any potential minor to major auto repairs that older vehicles and even newer vehicles might face. 
For example, after putting tens of thousands of miles on a vehicle, some parts will inevitably need to be checked or replaced. So just because your check engine light or other dashboard lights aren't on doesn't mean a tune-up isn't needed. Mileage milestones, for instance, are a good time to get a tune-up, such as every 5,000, 10,000 or 25,000 miles. So when it comes to this type of tune-up for your vehicle, be sure to check your owner's manual for a detailed maintenance schedule and other car care tasks that may need to be performed.
Additionally, oil changes every three to six months are incredibly important depending on your specific vehicle, especially if you have an older car. Newer, late model vehicles may have an indicator on the dashboard that will alert you when it is time for this change. But, while many vehicles can tell you when something needs a tune-up, there are still many problems that can occur with your vehicle that can require a tune-up sooner rather than later, including:
Spongy brakes

Electrical malfunctions 

High engine temperatures 

Decreased

fuel efficiency

Abnormal noises or vibrations
Leaving any abnormal problem unaddressed on your vehicle could potentially result in costly issues down the road. Don't ignore any abnormalities in your car. After all, it's always better to be safe than sorry when it comes to automotive repair. 
What Does a Car Tune-Up Involve?
While every vehicle may need most of the same kinds of maintenance, like oil changes or tire rotations, what goes on during a tune-up depends on many factors, including your vehicle's make, model, age, and mileage.
Overall though, when bringing your vehicle in for a tune-up, your mechanic will often:
Check all fluid levels and top off the fluid or check for leaks as necessary, including engine oil,

coolant

,

transmission fluid

and others mentioned in your

owner's manual

.

Check and replace the

vehicle's

engine

and cabin

air filters

.

Inspect the engine's

ignition system

for wear or damage, including the engine

spark plugs

, wires, and ignition coils. They may recommend replacing the

spark plugs

if they are due by time or mileage per your vehicle's

maintenance schedule

.

Check

tire pressure

, tread depth, and tread wear patterns. They may recommend or perform a tire rotation as well.

Inspect all belts and

hoses

for wear.

Inspect all steering and suspension bushings for wear or deformity that may cause noise or component failure down the road.
Seasonal Tune-Ups
When it comes to regular maintenance and tune-ups, there are some services you should take care of more than others, depending on the time of the year. For example, mechanics place a greater emphasis on checking coolant levels during winter due to several factors.
And in states with inclement weather, fall maintenance includes replacing windshield wipers and rotating the tires on your car. Additionally, summertime check-ups should be when you remove any debris or dirt left over from winter. Not completing this simple task could result in rust on the exterior of your vehicle or the parts under the hood. 
How Much Does a Tune-Up Cost?
As you may have guessed, in-depth preventative maintenance typically costs far more than your standard oil change. Due to this, the cost of a car tune-up can range drastically. Still, you'd most likely be looking at paying anywhere from $40 to $800, depending on the specific reason for your visit. This amount usually includes the cost of purchasing any parts as well as the labor cost.
To get more specific, though, small and routine tune-ups, such as an oil change, may cost as low as $50. On the other hand, serious repairs, like replacing your engine, could set you back thousands. Regular tune-ups and preventative maintenance can go a long way to helping you avoid the cost of those serious repairs. Still, unpredictable costs associated with repairs mean that you may not necessarily have the money you need to pay for your vehicle's tune-up out of pocket. That's what makes investing in an extended car warranty or vehicle service contract (VSC) you can trust so important.
Keep Your Car Running with Endurance
Whether you've been driving your car for years or just a few months, you've undoubtedly become attached to your trusty machine. With that said, there's nothing worse than driving down the road and feeling your car give out on you. 
By learning more about tune-ups and how they can help improve your vehicle's overall performance, you can be better prepared to spot the warning signs your car gives before it's too late. But, while properly maintaining your vehicle through routine car tune-ups can help keep it running for longer, unexpected repairs can still happen. And since car breakdowns never seem to happen at an opportune moment, having the right extended warranty or VSC, like an Endurance auto proration plan, can help ensure you get back on the road fast without paying out of pocket for repairs. And with the Advantage plan, you can combine your breakdown protection with $3,500 in yearly maintenance services to help you stay up to date on your car's maintenance and tune-up needs. 
And, as an Endurance customer, you'll be able to take your vehicle to any ASE Certified mechanic or repair shop of your choice, no matter where you are across the country. Plus, you'll also automatically receive the help of 24/7 roadside assistance and towing, trip interruption coverage and even rental car reimbursements to help get you back on the road fast. You can even get a full year's worth of Elite Benefits, including tire repairs or replacements and more, just by being an Endurance customer.
Activate protection on your vehicle today by requesting a free, no-obligation quote. Or, to learn more about Advantage or how another Endurance plan can help you, call the award-winning customer care team directly at (800) 253-8203. And if you'd like to find even more answers to some of your biggest automotive FAQs or other fun and informative topics like road trip planning guides, extended warranty comparisons, DIY maintenance tips and more, be sure to visit the Endurance blog.
More like this
Expert Auto Tips

With most states around the country getting colder, it's worth reminding yourself how to prepare your vehicle for the different seasons. Weather conditions play a major role in how a..

Read More

Expert Auto Tips

Being a car owner can be an incredibly rewarding experience, especially if you take pride in your vehicle's condition and performance. Cars that are well taken care of will generally..

Read More

Expert Auto Tips

No matter what kind of vehicle you own, staying on top of its care and maintenance should always be a top priority. Cars that are well taken care of and..

Read More