New Year's is an exciting time to set new goals and habits for yourself, whether that be eating healthier, getting more exercise, reading more or teaching yourself a new hobby or skill. For car owners, though, the Near Year can be a great time to prepare yourself for the necessary car maintenance, auto repairs, and general car cleaning work that you'll have to do over the next 364 days to help give you the best driving experience possible. In fact, properly taking care of your car can help you save money and time by avoiding potentially unexpected issues later down the road. But where to start?
Every vehicle is different, and each vehicle's maintenance schedule is no exception. There are also unexpected issues that can always pop up, like dealing with car battery issues, a flat tire or an overheating engine. That's why the best way to prepare yourself and your vehicle for the year ahead is by cracking open your owner's manual and seeing what recommended maintenance is due on your vehicle and when.
Get a jump-start on your resolutions with some of the following new year's resolutions for every car owner:
The Top 7 New Year's Resolutions for Car Owners
One of the biggest reasons people fail their resolutions is because they don't create them in the first place. So to get the ball rolling, use some of the following automotive tips to help you take care of your vehicle this year.
1. Rotate Your Tires
One of the more important maintenance tasks you must remember is rotating your tires. Doing so can help your tires wear evenly and avoid issues such as a flat or blown tire or one tire that is far more worn down than the rest. While the exact number of miles warranting a tire rotation can slightly change from tire brand to tire brand, getting a rotation every 5,000 miles is a good rule of thumb. 
2. Treat Yourself to a Car Wash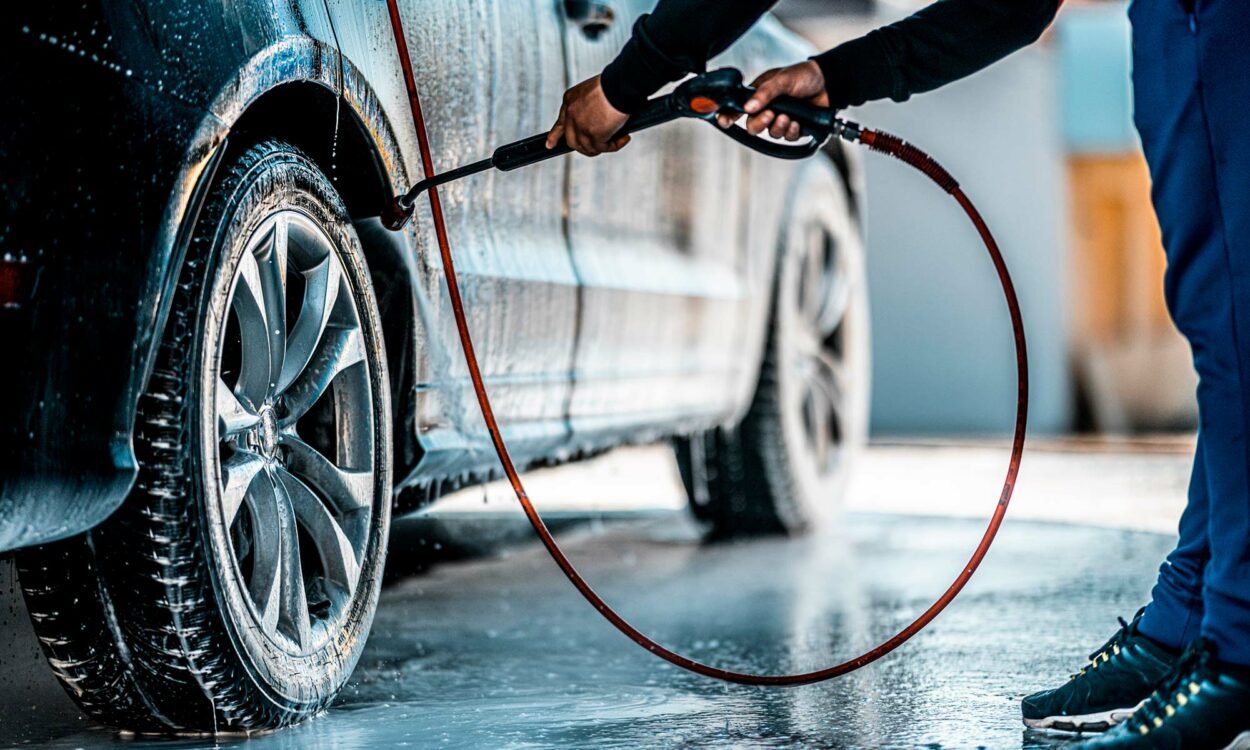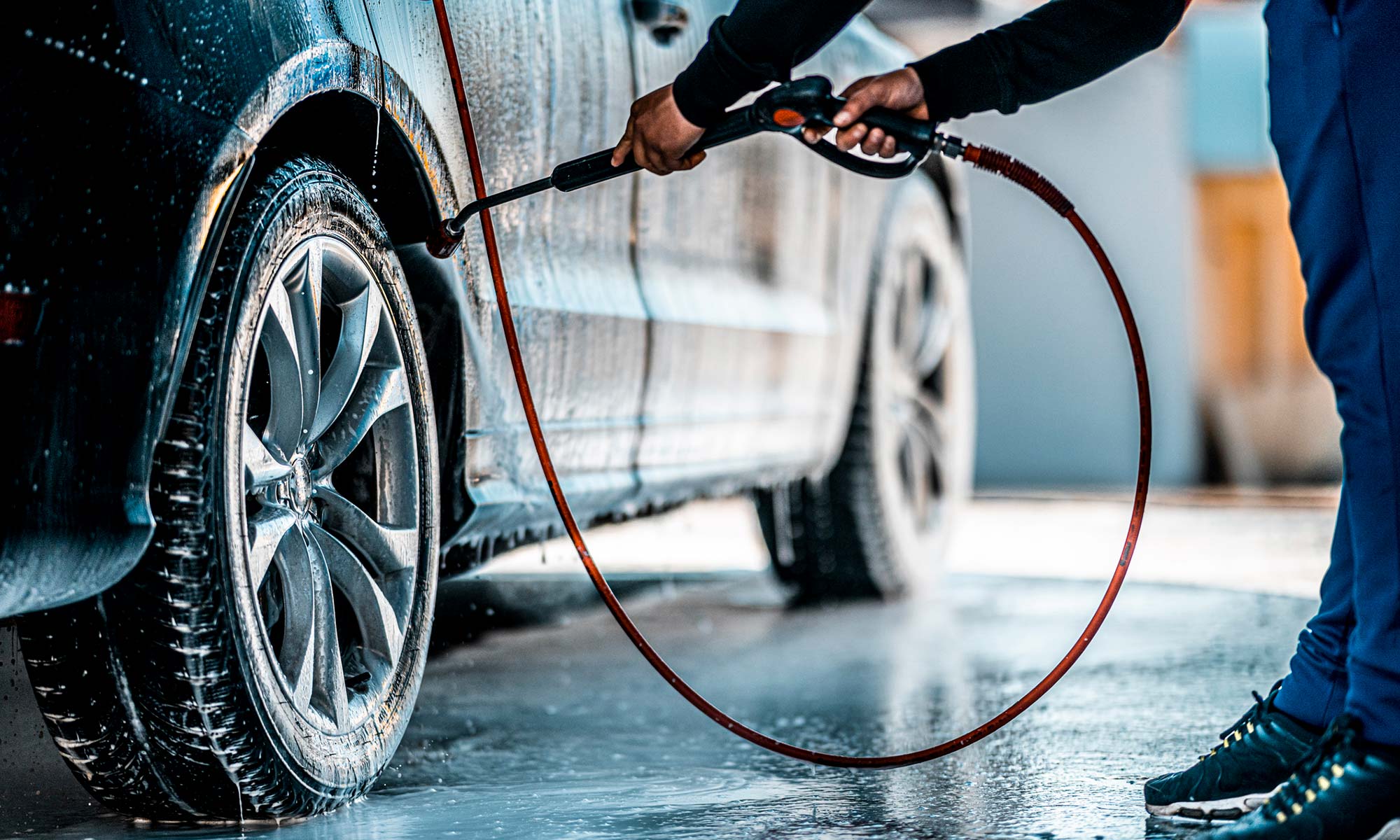 While a car wash won't help that much in putting off major repairs under the hood, keeping your vehicle presentable should always be a priority as it can help avoid potential issues outside of your vehicle. From helping you avoid rusting bumpers or faded paint, regular car washes and the occasional deep cleaning can help keep your vehicle looking (and smelling) fresh. 
3. Be a Better Driver
From snow, sleet, rain and heavy wind, chances are you won't be driving in the sunshine and clear skies all year long. That's why taking the time to refresh yourself with safe driving best practices, especially when driving in the snow and other dangerous weather conditions.
4. Change Your Air Filter & Get Routine Oil Changes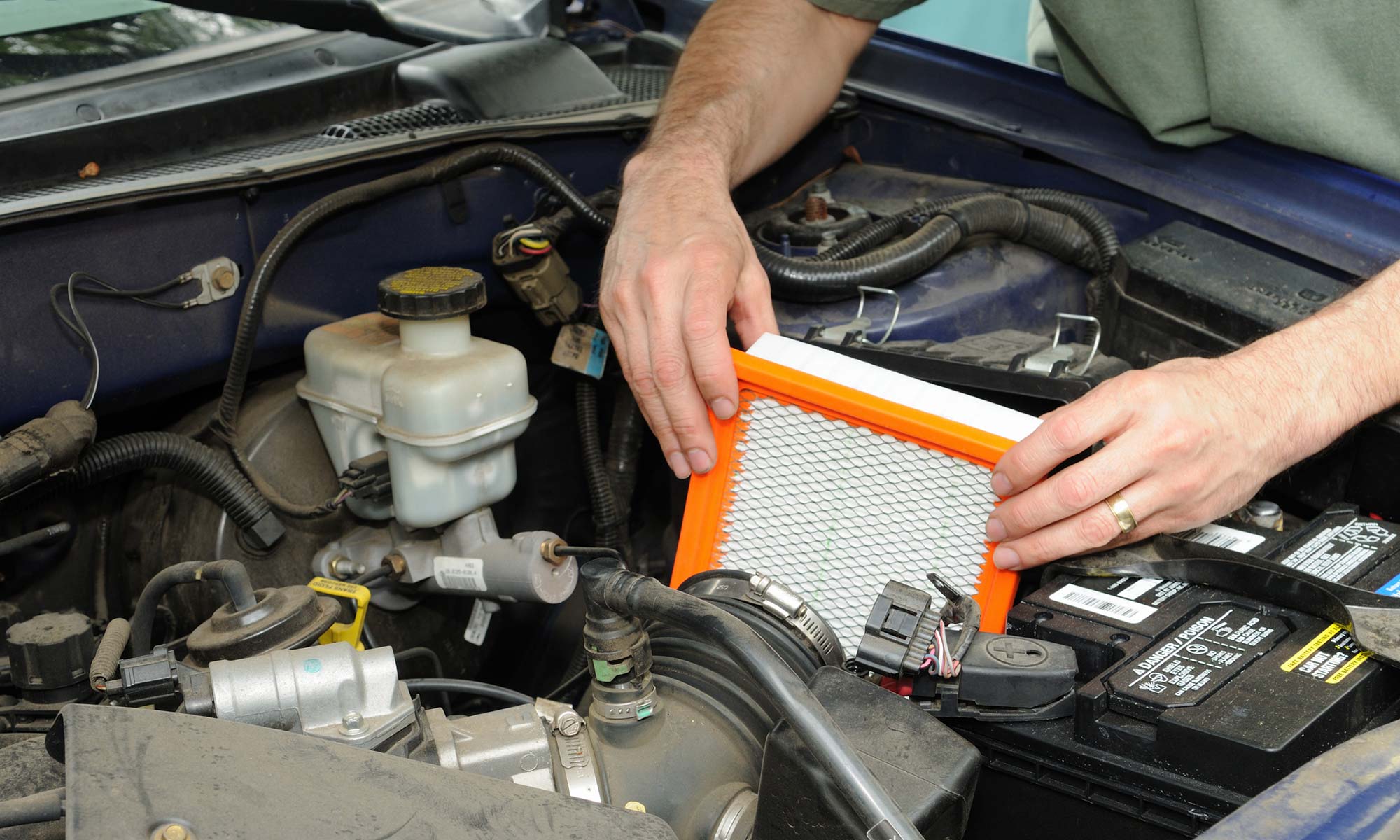 While you should already be doing both of these items during the year, making a better effort not to delay changing your air filter and oil can be an excellent resolution. Most automakers recommend changing your air filter every 15,000 to 30,000 miles and your oil every 5,000 to 10,000 miles. However, it's best to refer to your owner's manual for the recommended time for each. Most auto shops will also put a sticker on your car's windshield indicating the next date and/or mileage your car should have its next oil change.
Consider taking things a step further in the New Year by teaching yourself how to clean or replace both on your own! This will allow you to save more time in the future and offer you the convenience of changing these items whenever necessary without delay. 
5. "Listen" to Your Vehicle
One of the first indications that something is amiss with your vehicle is odd sounds from under the hood. Grinding or clunky sounds can indicate that your oil level or coolant isn't where it should be. Clicking sounds when attempting to start your vehicle can indicate that you're close to dealing with a dead battery. Focus on listening to the sounds of your vehicle in the New Year and taking preventive action if you notice anything odd. 
6. Double-Check Your Tire Pressure
Your car's tire pressure directly correlates with your tires' performance. Without the right pressure, your tires can wear faster than they should, bringing about a greater risk of collisions, loss of vehicular control, and more at high speeds. This is even more important during the extreme cold of winter or the scorching temperatures of the summer, as a vehicle can lose or gain between one to two PSI (pounds per square inch) of tire pressure for every 10-degree change. That means a car with perfect tire pressure at 60 degrees could be as low as six PSI below the recommended pressure should the weather drop to 30 or six PSI above the recommended pressure should temperatures reach as high as 90 degrees.
7. Get an Extended Warranty
New cars come with many great perks, like the latest tech, safety features and comprehensive factory warranties to help you if something goes wrong or stops working. Even used cars nowadays come well-equipped with all-around features to give anyone a great driving experience. Sadly, however, while used cars are great budget-friendly choices, most won't have the help of an active factory warranty. Luckily, investing in an extended warranty from a third-party provider like Endurance can be an excellent way to stay protected for years to come. 
In fact, with Endurance, you can get coverage ranging from basic powertrain coverage as low as $79 a month to near-complete bumper-to-bumper protection with just a small list of exclusions. Some Endurance auto protection plans can even give you comprehensive breakdown coverage AND help you save up to $3,500 on your car's yearly maintenance needs, plus several special, one-time-only services like a windshield wiper set replacement and more.
Protect Your Vehicle in the New Year with Endurance
Regardless of what type of vehicle you own, using the above tips to avoid repairs and handle regular maintenance will help keep your vehicle running for years to come. However, it can't prevent every breakdown. That's why adding an extended warranty to your vehicle, like an award-winning Endurance auto protection plan, can help you save time and money when it comes to unavoidable repairs. 
Best of all, every Endurance plan comes with complimentary perks and services like 24/7 roadside assistance and towing, trip interruption coverage and rental car reimbursements. New customers can also enjoy a full year's worth of FREE Endurance Elite Benefits, including tire replacements or repairs, collision discounts and more. You'll also be able to take your vehicle to any ASE Certified mechanic or repair facility, so you can rest easy knowing that wherever you may be when your car breaks down, Endurance will have you covered.
Keep your vehicle in tip-top shape this year and call our award-winning customer service team at (800) 253-8203 for a free, no-obligation quote or shop online today. Be sure to also check out even more helpful car care tips and other articles ranging from extended warranty coverage comparison, DIY maintenance tips, vehicle buying guides and more at the Endurance blog.
More like this
Expert Auto Tips

With most states around the country getting colder, it's worth reminding yourself how to prepare your vehicle for the different seasons. Weather conditions play a major role in how a..

Read More

Expert Auto Tips

Being a car owner can be an incredibly rewarding experience, especially if you take pride in your vehicle's condition and performance. Cars that are well taken care of will generally..

Read More

Expert Auto Tips

No matter what kind of vehicle you own, staying on top of its care and maintenance should always be a top priority. Cars that are well taken care of and..

Read More