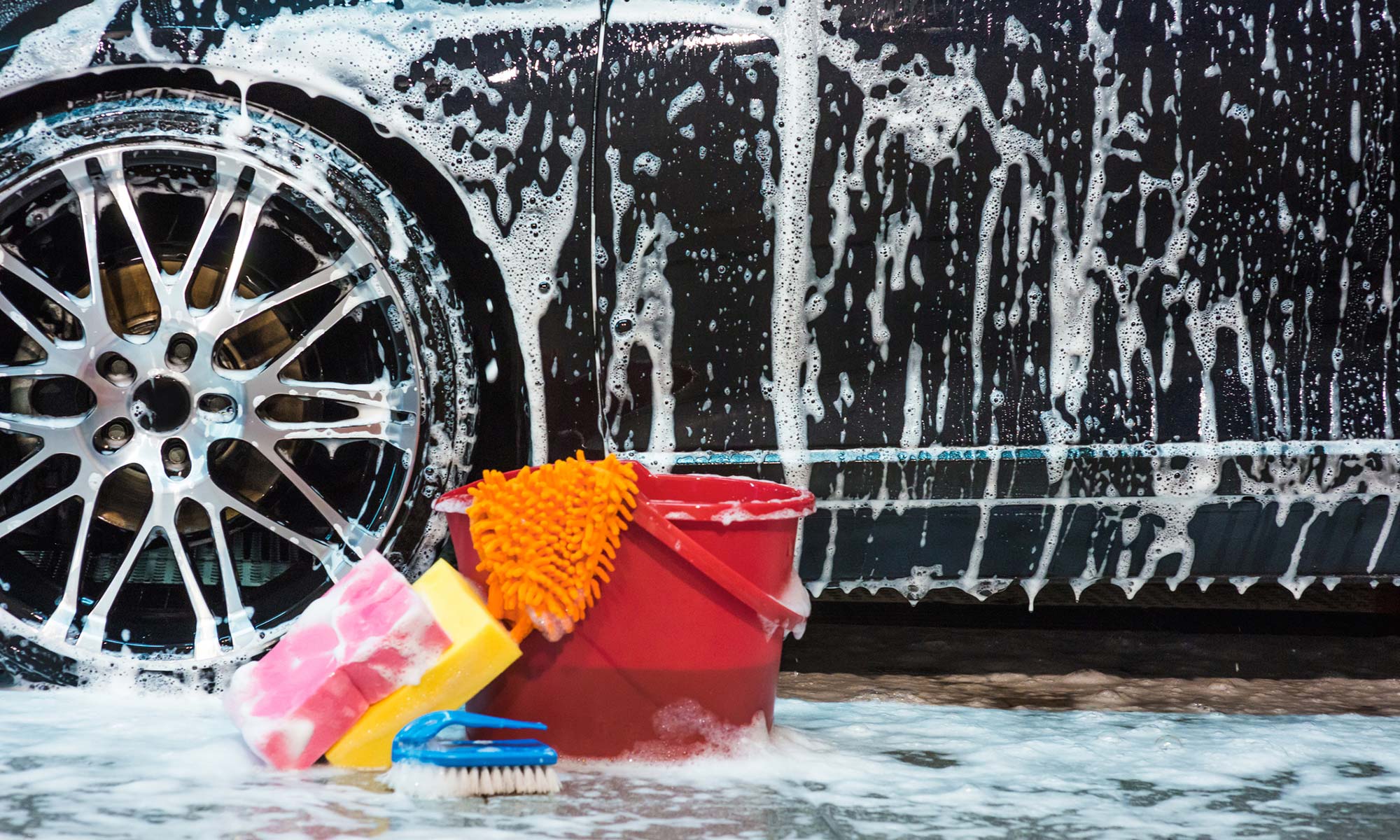 For many homeowners, spring cleaning is as much an annual ritual as you can find. Not only is it a great way to dust off the cobwebs (literally figuratively) in your home while helping you keep things neat and tidy, but it can also help to reinvigorate you for the warmer months ahead.
However, while cleaning up your home top to bottom is a great way to start the season, cleaning your car is even more important. After a long winter, a build-up of dirt, grime and other kinds of debris can cause damage, reduce resale value and affect the overall safety of your vehicle.
Why You Need to Spring Clean Your Car
It can be easy to look past all your car goes through each and every winter. Not only is your vehicle exposed to conditions like rain, sleet and snow, as well as the mud, dirt and grime that can come with them, but freezing temperatures also quickly damage your vehicle if you aren't careful. This could involve harm to trim and seals or the deterioration of vital undercarriage systems like the suspension or exhaust. Your fuel system can also suffer from unpleasant winter conditions, especially if you had stored your vehicle outdoors and with less than half a tank of gas as the fuel lines could freeze, leading to leaks and other issues come spring.
Along with the issues that just the weather alone can bring, road salt and similar chemicals and compounds can be an issue. Yes, they are great for de-icing driveways and roads, but they can be extremely corrosive to the metal frames of your vehicle, especially if you haven't been keeping up with regular car washes (yes, you read that right, even in the wintertime). So, failing to wash your car means failing to remove any build-ups of road salt, dirt, grime and other types of gunk that can be a recipe for rust or other types of corrosive issues. And just a build-up of dirt and grime can affect the clear coat finish that gives a vehicle its shine and luster.
Also, remember that spring cleaning your car doesn't just mean "cleaning" it. Performing all of the necessary maintenance tasks needed to keep your car on its recommended maintenance schedule should also be a big part of any spring cleaning checklist you have for your vehicle.
Spring Cleaning Checklist for Your Car
Before checking off items on your list, the first thing to do when spring cleaning your car is to look for any damage that might have occurred over the winter. Can you see any large rust spots? How about damage to the paint itself or your windshield? Do you hear or feel any rattling or vibrations when the engine is running? These are just a few things to be concerned about right off the bat. 
If you didn't notice any major issues, you can now move on to your car's spring cleaning checklist.
#1: Change Oil & Filter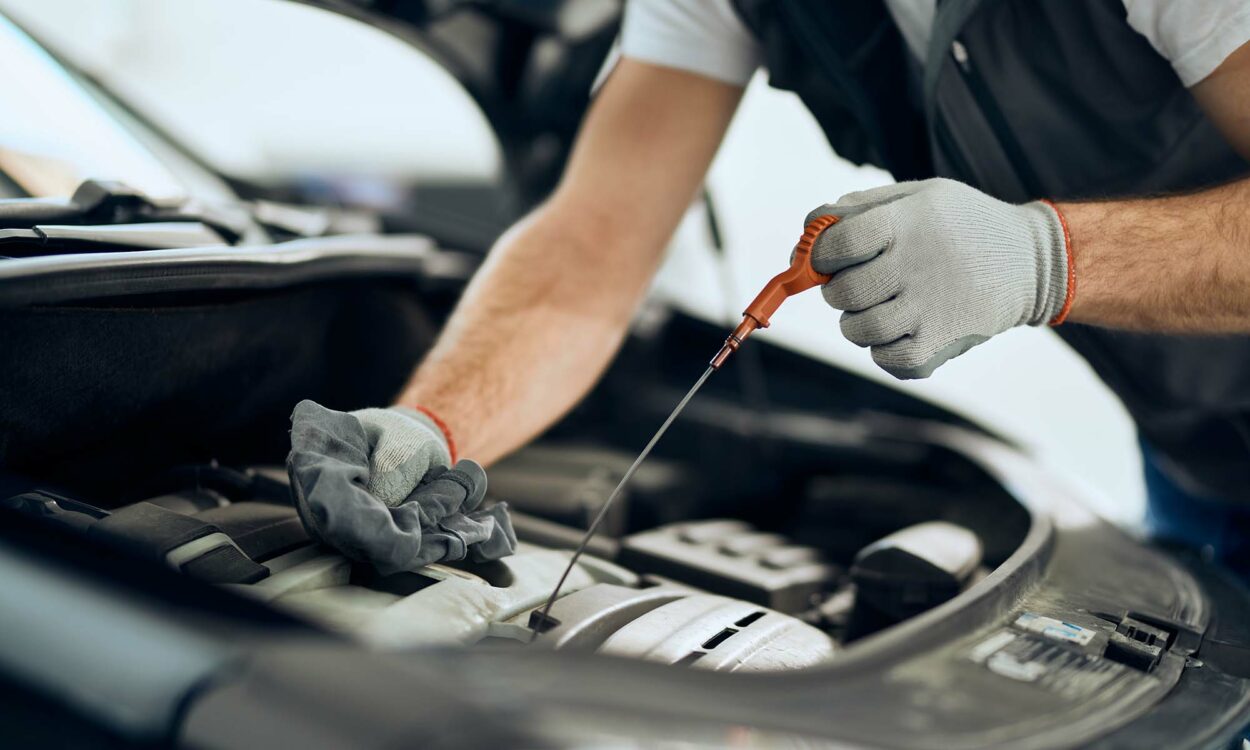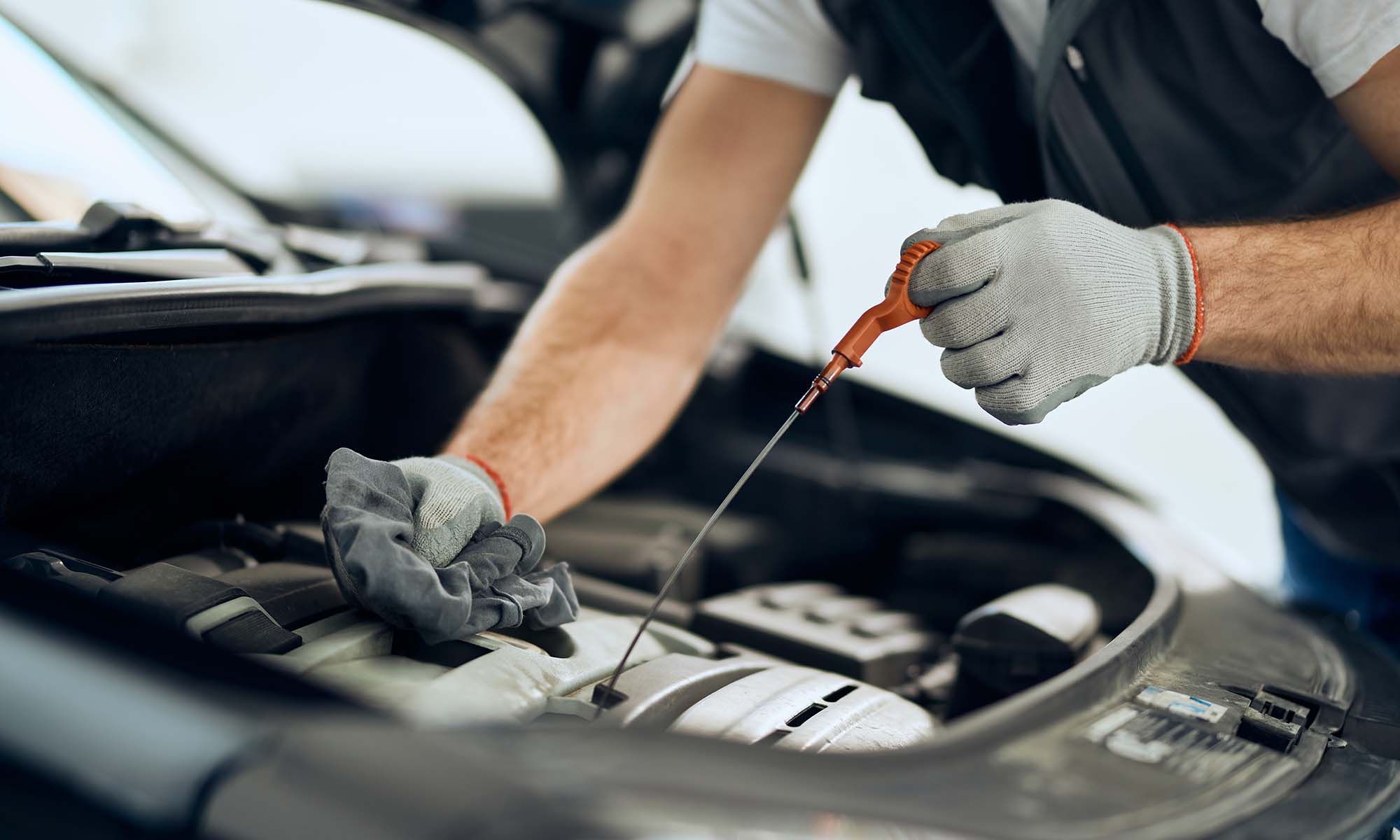 First things first, when it comes to vital components like your engine — always follow the manufacturer's recommended maintenance schedule for oil and filter changes, which you can usually find in your car's owner's manual. Even if you don't drive a lot, replacing the oil at least once a year is a good idea to prolong the life of your engine. So, why not do this to coincide with spring cleaning? 
Even more so, oil breaks down over time, which can be accelerated by extreme temperatures, so getting an oil change (and changing the filter) after the stresses of winter weather will make the engine better prepared for those hot summer days ahead. And, if you have an Advantage auto protection plan from Endurance, you can save on up to three oil and filter changes each year along with up to $3,500 in other yearly maintenance benefits.
#2:Check & Rotate Tires
Often ignored until something goes wrong, tires are an essential part of any vehicle. They are quite literally where the rubber meets the road. Tires in good condition help a car stop faster, ride more smoothly and can even help to maximize fuel economy. One of the simplest ways to maintain your tires is by checking your tire pressure (PSI), which you can do by simply removing the cap of your tire and using an air pressure gauge. Check that reading with what is recommended for your vehicle in your owner's manual and inflate or deflate the tires until you're in their recommended range. 
Another way to preserve tires is through periodic tire rotations, which will have a recommended schedule laid out by the automaker within your owner's manual. Overall though, a tire rotation is a quick process that can be done at home with the right tools and insight or at a local repair or tire shop. If you do visit a repair facility, be sure to ask the mechanic to inspect the tires for any damage or unusual wear during the tire rotation. This can help you save some time inspecting the vehicle yourself while also getting the opinion of a certified professional. Better yet, with an Advantage plan from Endurance, you can have tire rotations, PSI checks, and up to three oil and filter changes. You can even save on the cost of your car's next tire rotation with an Advantage auto protection plan from Endurance.
#3: Declutter the Cabin and Trunk
While removing the accumulated empty water bottles, french fries and gas station receipts won't affect how your car operates; it will make you feel better about your vehicle. A clean vehicle can help make for a more enjoyable ride while also helping you to retain as much resale value as you can whenever you look to sell the vehicle, as you won't have to worry about staining or damaging upholstery or carpeting. Don't worry too if you happen to misplace your keys in all the mess, as you can get replacements and more as a part of your entire year's worth of Endurance Elite Benefits. Just find the Endurance plan that's right for you, pay the activation fee and enjoy your entire year of extra perks and savings. 
#4: Detail the Interior
Once you've removed any clutter from your car's interior, it's time to detail it. This can also be as simple or as involved as you want, as even the slightest bit can help you maintain your vehicle's interior. For example, perhaps it's just cleaning the steering wheel or bringing leather seats back to life. At the very least, wipe down the center console and dashboard to remove accumulated dust and debris. You can go further by using a small brush to freshen up the HVAC vents. At the same time, look to vacuum the carpet, floor mats and inside the nooks and crannies of your seats.  
#5: Wash & Wax the Exterior
Now that inside is clean, turn your attention to your car's exterior. These efforts begin with a thorough car wash. You may choose to use a commercial car wash (though be sure to make it a brushless version if you do), but doing this by hand will enable you to check your car close-up for any body damage that occurred during the winter. Be sure to wash inside the wheel wells to remove any mud and dirt build-up. Also, carefully clean the door jams and around the trunk and hood openings. Lastly, hand-applying a coat of wax provides another opportunity to check for exterior damage and will help keep your car shiny during spring rains and summer heatwaves.
#6: Inspect for Rust
There are few things as troublesome as rust on a vehicle, which, if left untreated, can affect how safe you and your passengers are and its eventual resale value. Instead, protect yourself and your vehicle by dealing with rust and corrosion early. Start by looking for little blotches or bubbles in your paint, as this can indicate areas where moisture has begun to oxidize. These areas include trunk and hood openings, door jams, wheel wells and along moldings and seals. 
If you see any rust forming, look to get it taken care of as soon as possible before it can worsen. If you are visiting a repair shop or mechanic to help deal with this, be sure to ask them to check for undercarriage corrosion. You can even get a jump on rust by touching up any paint scratches that have exposed metal.
#7: Check Fluid Levels & For Leaks
Checking fluid levels (engine oil, coolant and power steering, transmission and brake fluids, to name a few) is advised throughout the year. But, doing so post-winter is a smart move as ice, road salt, and grime affect seals, hoses, and connections (aka all things that can leak). At the same time, look for any suspicious puddles under the car, as that's a tell-tale sign that there's a leak somewhere. 
#8: Check for Recalls
Like it or not, recalls are a part of owning a vehicle. And notification of an official recall can take months to reach affected car owners. Stay on top of these matters by checking the recall checker operated by the National Highway Traffic Safety Administration (NHTSA). Just enter the car's vehicle identification number (VIN) to determine if your vehicle is recalled.
#9: Test the Wiper Blades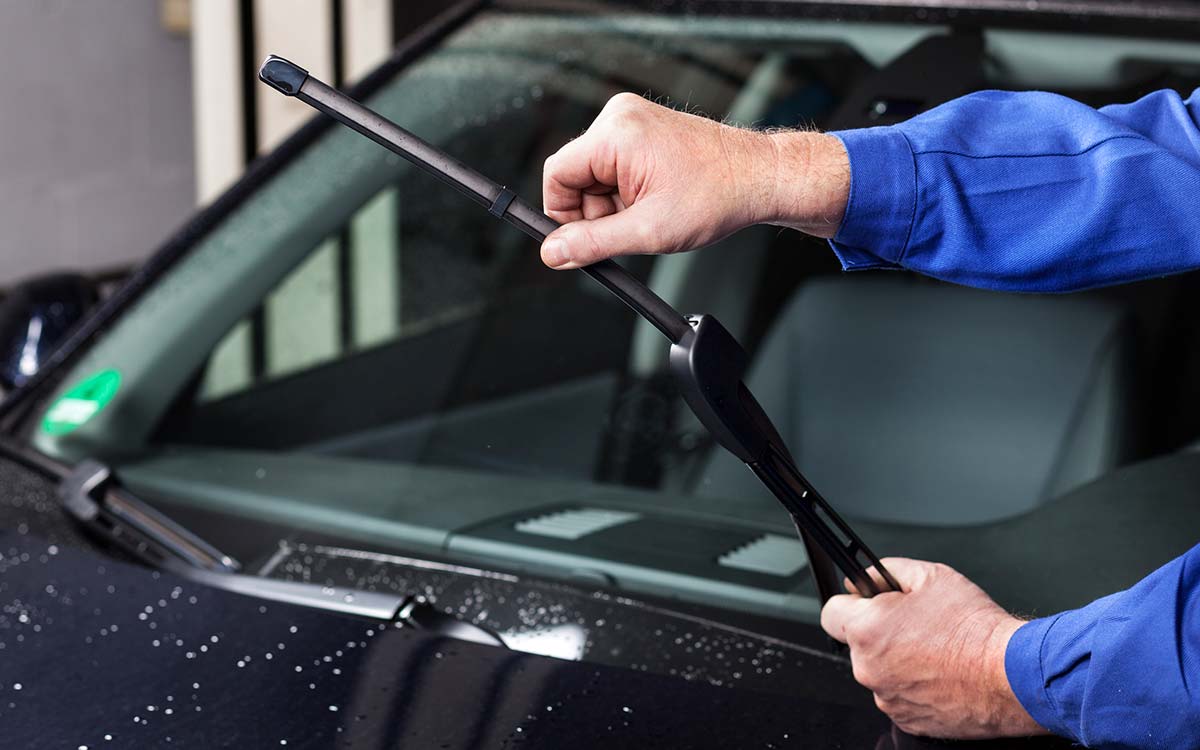 Good visibility is a fundamental part of safe driving, and functioning wiper blades are a must. Check their condition by spraying wiper fluid and activating the windshield wipers. Any substantial streaking likely means it's time for new wiper blades. But, this isn't an expense to be concerned about, as every Advantage plan includes a one-time wiper blade replacement and other special, one-time services.
#10 Check the Lights, Windows & Mirrors
Safe driving also involves the ability to see and be visible to others. Turn on all the exterior lights and walk around the car to ensure everything is working as it should. Engage the turn signals and high beams to check for proper operation. And have someone stand in the back to ensure the brake lights are working. At the same time, inspect all the glass (especially the windshield) for any chips or cracks. This is also a great time to use a glass cleaner or other cleaning solutions on your windshield, especially if you didn't get too in-depth with your interior cleaning and detailing. Also, check that the side mirrors are functioning and free of damage. 
Get Year-Round Vehicle Protection with Endurance
Snow, ice and winter grime all affect a car's condition. So, getting your vehicle back into good condition come spring is a smart move. Not only can it help make your vehicle look better, but these efforts preserve a car's value and can help to promote safe and trouble-free driving. 
And no matter the time of year, protecting your car, truck or SUV from unexpected breakdowns and repairs is also vital. But, with Endurance, you can rest easy with coverage against unplanned breakdowns and out-of-pocket expenses not covered by your average auto insurance policy. Plus, each Endurance plan, including Advantage, comes with 24/7 roadside assistance, trip interruption coverage and rental car reimbursements to go along with a 30-day money-back guarantee. Not only that, but Endurance customers can also enjoy the perks and savings that come with a full year of Elite Benefits, including up to two tire replacements or repairs, collision discounts, key fob replacements and more. Simply choose the Endurance plan that is right for you, pay a small activation fee and drive worry-free, knowing Endurance has you covered. 
Get started protecting your vehicle today by requesting a free quote, or call (800) 253-8203 to speak with one of our award-winning service representatives to customer a plan that's right for you. Also, you can find other fun and informative articles on a variety of other automotive topics by visiting the Endurance blog. 
More like this
Expert Auto Tips

With most states around the country getting colder, it's worth reminding yourself how to prepare your vehicle for the different seasons. Weather conditions play a major role in how a..

Read More

Expert Auto Tips

Being a car owner can be an incredibly rewarding experience, especially if you take pride in your vehicle's condition and performance. Cars that are well taken care of will generally..

Read More

Expert Auto Tips

No matter what kind of vehicle you own, staying on top of its care and maintenance should always be a top priority. Cars that are well taken care of and..

Read More