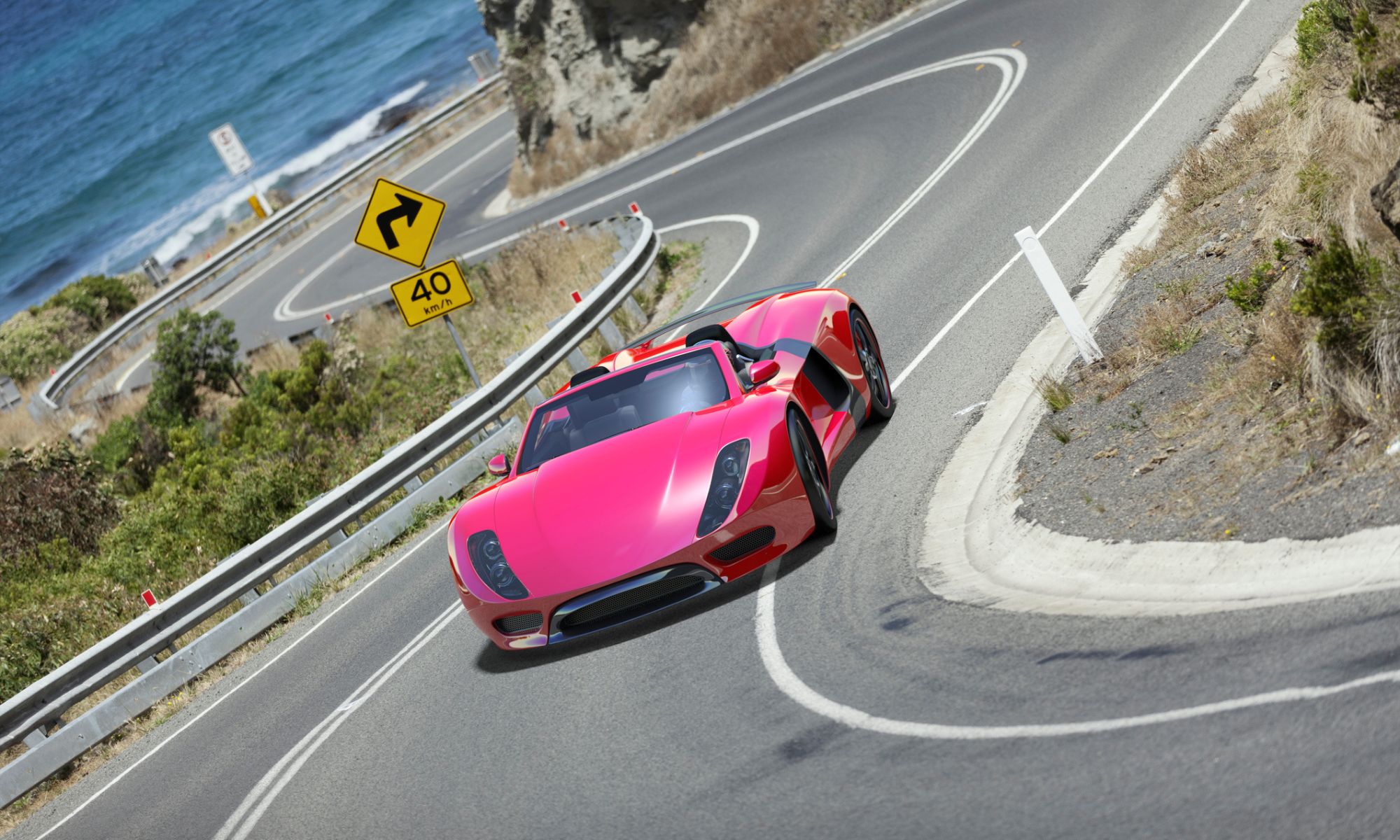 For car enthusiasts looking for an engaging ride with looks to match, it doesn't get much better than a Maserati. But despite a company history going back more than 100 years, these Italian-made icons are one of the least popular luxury vehicles in the United States.
So, it's only natural to have questions before getting behind the wheel of a Maserati. With this in mind, let's drill into the details about this legendary automaker, including some facts most people don't know. At the same time, we'll explore essential details about the reliability of Maserati vehicles.
What to Know about Maserati
Maserati is an Italian luxury car manufacturer founded in 1914 in Bologna, Italy. The company is known for producing top-end sports cars and grand tourers focusing on high performance and luxury. Maserati has a long history of creating some of the most iconic and stylish cars on the market, and its vehicles are often associated with exclusivity and prestige.
Maserati has a range of different models in its recent lineup, including the Ghibli, Quattroporte, and GranTurismo. These vehicles are known for their responsive engines, sleek designs, and luxurious interiors.
Maserati entered the SUV segment in 2017 with the Levante, a vehicle that combines a sports car's performance and handling with a sport utility's versatility. The compact Grecale SUV joined the Maserati lineup for the 2023 model year. Rounding out its offerings, Maserati introduced the MC20 supercar in 2020, a streamlined coupe with a 621-horsepower, twin-turbocharged V6 engine.
In addition to its car models, Maserati also produces a range of branded accessories and apparel, including watches, clothing, and accessories. Also, the company has a strong presence in motorsports and a long history of winning international competitions.
10 Things You Didn't Know About Maserati
There's a lot more to Maserati than heading-turning automobiles. Here are some of the most interesting facts from the company's more than 100 years of history.
Maserati was founded by six brothers: Alfieri, Bindo, Carlo, Ettore, Ernesto, and Mario. The company was initially established as a workshop for producing and repairing cars and motorcycles.
The automaker produced its first vehicle in 1927, a race car badged as the Tipo 26. However, the company didn't build a road car until after World War II, with the iconic 1947 A6 (a model name later adopted by Audi).
Maserati's trident logo is inspired by the Fountain of Neptune in Bologna, Italy, which features a statue of the Roman god of the sea holding a trident. The logo was designed by Mario Maserati and has remained essentially unchanged since the company's founding.
As a manufacturer, Maserati has a long history of producing luxury sports cars and grand tourers, but the company has also dabbled in other vehicles. In the 1950s and 60s, Maserati built several small, lightweight race cars; in the 1970s, the company made a range of buses and trucks.
Maserati has a strong presence in motorsports and has a long history of racing success. The company has won multiple victories at the Indy 500, Formula 1 competitions, and the 24 Hours of Le Mans endurance race.
The car brand has a partnership with the Italian fashion house Ermenegildo Zegna, producing a range of limited-edition Maserati vehicles featuring unique Zegna-designed interiors.
Maserati has a close relationship with the Italian automotive design firm Pininfarina, which has penned many of the company's vehicles over the years. Maserati has also collaborated with other design firms, including Bertone and Italdesign.
For better or worse, Maserati has been under the six ownership umbrellas throughout its 100-plus years. The Maserati brothers sold their interests to the Orsi family in 1937. French automaker Citroën took control of the financially troubled Maserati in 1968. Still facing money troubles, Maserati was acquired in a partnership deal involving former race driver Alejandro de Tomaso and the Italian government. Starting in 1989, Italian automaker Fiat took a partial ownership stake in Maserati and gained 100% ownership in 1993. Fiat Chrysler Automobiles was formed in 2014 and is now part of auto giant Stellantis, a European company home to numerous automotive brands, including Maserati.
Maserati became more prominent thanks to the 3500 GT introduced in 1957. Its sharp styling and gutsy 3.5-liter inline six-cylinder engine help the company go from producing a few dozen cars yearly to hundreds of units. In all, Maserati built 2,200 examples of the 3500 GT. An insignificant number for modern automakers but a crucial amount for the then-struggling Maserati brand.
Three of the Maserati brothers (Bindo, Ernesto, and Ettore) went on to form the OSCA car company after their contracts with Orsi-owned Maserati expired in 1947. While only lasting 20 years, OSCA coupes and convertibles are highly sought-after by collectors of classic Italian cars.
How Much Does a Maserati Cost?
As a premium luxury brand, Maserati automobiles are priced to compete with other top-tier companies like Aston Martin, Audi, BMW, Mercedes-Benz, Jaguar, and Porsche. Starting prices for Maserati models include:
Grecale: $63,500
Ghibli: $83,500
Levante: $90,700
MC20: $216,000
Quattroporte: $108,400
But there's the cost of a Maserati beyond the hefty price tag. Luxury cars have a poor reputation when it comes to resale value. And Maserati vehicles lose their value faster than most cars in this category. The Maserati Ghibli, for instance, has a 56.3% depreciation rate over five years. By comparison, the typical new car drops in value by only 33.3% over the same period. The Levante's depreciation is better at 43.12% (over five years, according to CarEdge), but still not as good as other luxury SUVs.
This all adds to a strong case for buying a used Maserati instead of a new one. Therefore, let's explore Maserati reliability.
Are Maserati Vehicles Reliable?
Unsurprisingly, exotic cars, like those from Maserati, aren't well-known for dependability compared to other brands like Toyota and Honda. So, suppose you're thinking of buying one of these Italian wonders. In that case, it only makes sense to be concerned about reliability, as these vehicles are built more for performance than daily driver use.
A review of owners' forums reveals some Maserati cars that are horror stories and others that are shining examples of dependability. But, it helps to look at more than individual comments. What do sources like RepairPal and Consumer Reports have to say about the Maserati brand? Not much, as so few people drive these cars. According to carsalesbase.com, Maserati sold 13,711 vehicles in the U.S. in 2017. By comparison, Toyota sold more than 2.1 million cars during the same period.
That makes it hard to find reliability data for Maserati shoppers. And the lack of this information can be especially frustrating for those going the second-hand route. Let's explore the details available for the Levante and Ghibli, the brand's two most-popular offerings.
How Reliable is the Maserati Levante?
The Levante SUV has undoubtedly brought more people into Maserati showrooms, but a small ownership base means that resources like RepairPal don't even cover the brand. And while carcomplaints.com is usually helpful with reliability information, the website only has a single report about the Levante, a 2018 model with an overheated engine.
Meanwhile, Consumer Reports (CR) has yet to test or survey owners about this Maserati. Instead, it gives the 2023 Levante a 2 out of 5 for predicted reliability and a 3 out of 5 for predicted ownership satisfaction. In other words, CR is making an educated guess about dependability. And the organization doesn't pass any judgment on older Levante models.
Further, there is no information about Levante repair costs due to this lack of data. So, someone becoming an owner of a used Levante does this with great uncertainty. There's simply no way to anticipate repair costs for the earliest Levantes, which may no longer have factory warranty protection.
How Reliable is the Maserati Ghibli?
The Ghibli has been around longer, since the 2014 model year, so there is somewhat more reliability information. However, carcomplaints.com still only has eight owner reports about the Ghibli's troubles, and the bulk of these are about the 2015 edition. These problems concentrate on the Ferrari-derived engine and the brakes. But, Ghibli repair costs aren't available from RepairPal, carcomplaints.com, or Kelley Blue Book.
Consumer Reports did test a 2023 Ghibli and ranked it dead last among eight midsized luxury cars. Yet, there's still no data about reliability for the newest Ghibli or earlier model years. So, CR speculates the latest Ghibli ranks 2 out of 5 for both predicted reliability and owner satisfaction. It all adds up to doubtfulness for any potential Ghibli owner.
Remove the Uncertainty of Maserati Ownership with Endurance
Buying a used Maserati Levante or Ghibli is a good idea that takes advantage of depreciation. Yet, concerns about reliability can make the approach less appealing. Endurance offers a way to drive these Maseratis confidently, thanks to Supreme for Highline Vehicles. This exclusive auto protection plan safeguards Levante and Ghibli owners from breakdowns and surprise repair bills (other select luxury models are eligible for coverage, too).
To qualify, a Levante or Ghibli needs to be less than eight years old and have under 80,000 miles (other exclusions apply). Through this plan, Endurance protects critical Maserati components and keeps repair costs to a minimum. This same coverage is available to a current Levante and Ghibli owner faced with an expired manufacturer's warranty.
All Endurance customers enjoy 24/7 roadside assistance, rental car reimbursement, trip interruption protection, a 30-day money-back guarantee, and flexible payment options. Best of all, Endurance plan holders can choose from any ASE Certified mechanic, including dealer-based technicians.
Endurance also includes one year of free Elite Benefits. Pay a small activation fee to access up to $2,000 in valuable extras like tire services, collision repair discounts, and key fob replacement.
Learn how driving a Maserati Levante or Maserati Ghibli can be worry-free with an Endurance protection plan. Get started by calling for a FREE quote at (800) 253-8203 or shopping online today! Don't forget to check out the Endurance blog – it's loaded with helpful articles about car care, vehicle reviews, DIY advice, and more.
More like this
Make/Model

If you're the owner of a Honda Accord, you certainly aren't alone. The brand has a great reputation for producing some of the most reliable cars on the road, with..

Read More

Make/Model

The last thing any Ram driver wants is to hear an odd noise while driving down the road, followed by a mechanical issue within their vehicle. Unfortunately, mechanical breakdowns are..

Read More

Make/Model

Finding yourself in the position where you are notified of a recall affecting your vehicle is never a fun situation, but it should require immediate action on your part. Depending..

Read More