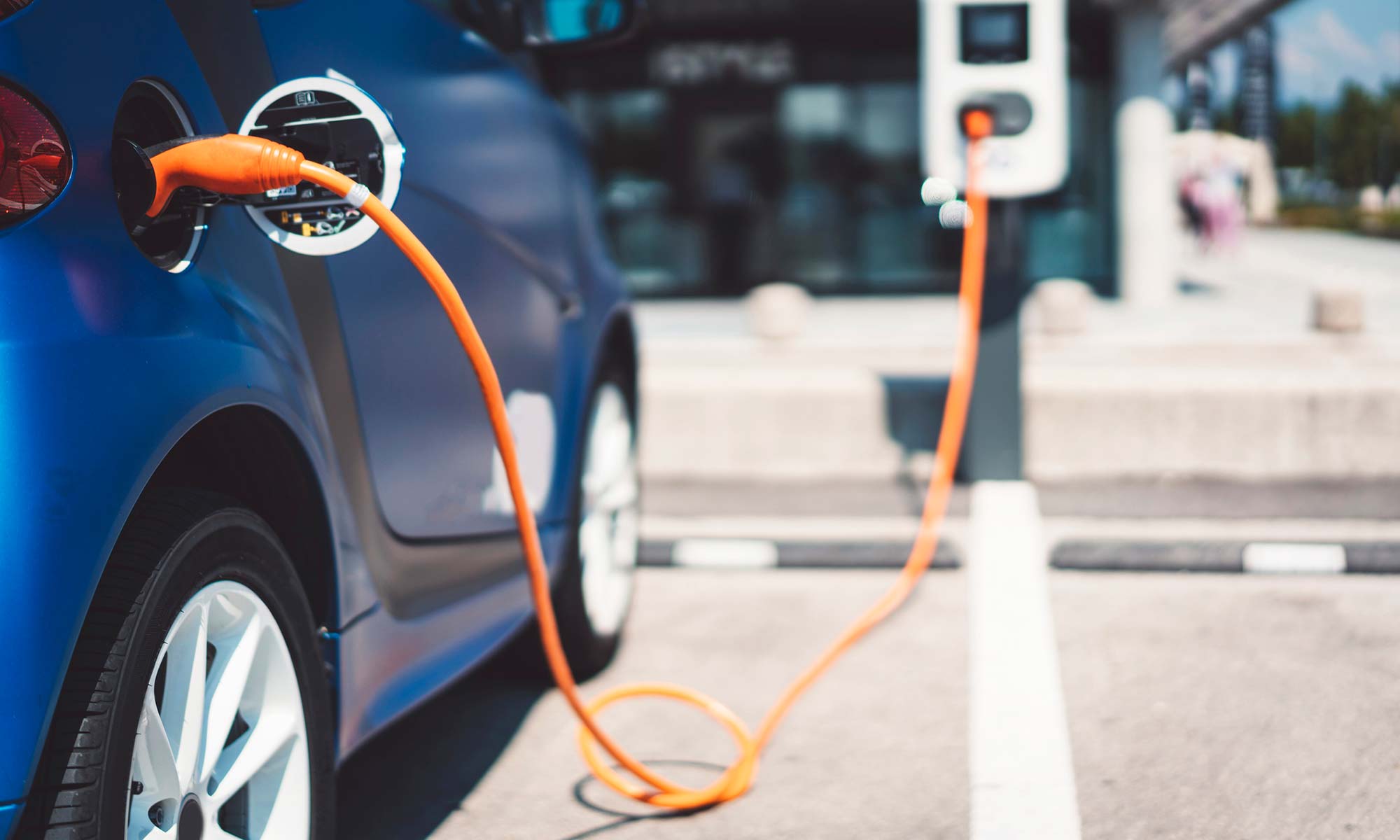 It's almost World Environment Day, and as we collectively work towards a greener future, it's more important than ever that we clean up our driving habits. According to the U.S. Department of Energy, highway vehicles release a horrifying 1.6 billion tons of greenhouse gases into the atmosphere each year, accounting for 51% of the average American household's carbon dioxide emissions.
To help combat this, leading manufacturers are launching their own brands of electric vehicles⁠—ingeniously engineered to let you hit the road with minimal harm to the planet. While it wasn't too long ago that Tesla and Nissan ruled the EV roost thanks to the Tesla Model 3 and the Nissan LEAF. But today, automakers such as Rivian and long-standing brands like Honda, Toyota, Ford, Chevrolet, Audi, and more have all tried their hand at designing the vehicles of tomorrow. And the results are undeniably impressive.
How Do Electric Vehicles Work?
While traditional gas-powered vehicles (and even hybrid vehicles) require a combustion engine to run, electric vehicles (EVs) come equipped with an entirely electric motor and rechargeable battery or battery pack. Because they aren't burning toxic fossil fuels as they move along our roadways, they don't produce harmful emissions, and they cause next to no noise pollution.
And just like you need a charger for your phone, you must plug in the battery of a hybrid and an electric vehicle to a charging station to get recharged. But while all hybrids and EVs need to be charged, how long it takes will completely depend on the make and model of the vehicle, the type of battery it uses, and how powerful the charging station is. 
For example, a Ford Mustang Mache-E owner can expect to see their vehicle fully charged in about 10.1 hours when using a 48-amp Ford Connected Charging Station. In contrast, the Audi e-tron® can reach a full charge in either 80 hours or nine hours, depending on the selected charging level. However, some EVs can come equipped with fast-charging capabilities, allowing you to get a few miles of range in just a few minutes, with some even able to get you to an 80% charge in as little as 15 to 30 minutes. 
The Most Popular Electric Vehicles
2021 Honda Clarity Plug-In Hybrid
One of the most highly rated hybrids around, the Honda Clarity has an impressive 47-mile range when driven all-electric—significantly lengthier than most competitors. Its 5-passenger cabin is roomy, with an exquisitely designed interior that's as luxurious as it is futuristic. Driver-assist and safety features include adaptive cruise control, forward-collision warning, lane-departure warning, automatic emergency braking, and road departure mitigation. Unfortunately, the manufacturer discontinued this model towards the end of 2021, but it can still be purchased as a used vehicle.
2022 Toyota RAV4 Prime
Toyota's range of SUVs is some of the most lauded in the world, and their hybrid counterparts are certainly no exception. The RAV4 Prime packs a combination of electric and gas power, so you're covered for every kind of journey. The impressive 302 combined net horsepower means speed is always at your disposal, and with 42 miles of range at full charge, you can drive all-electric if you're only going a short distance. And just because it's a hybrid doesn't mean it's not roomy or doesn't have the cargo space, as you'll have anywhere from 33.5 cubic feet to 69.8 with the rear seats folded down.
2022 Audi A7
Audi's take on a plug-in hybrid is the A7: a four-door coupe that balances style and premium utility while packing 335 horsepower, so you'll know that speed is never an issue. But, there is a compromise, as it has a shorter all-electric driving range than other vehicles on this list at just 26 miles. Still, Audi's top-of-the-range safety features are present, including a windshield-mounted camera that scans the road ahead for potential accidents and automatically applies the brakes if necessary. You'll even have a fantastic infotainment system to enjoy, including dual touchscreens capable of Apple CarPlay/Android Auto, Wi-Fi hot spots and more. 
2022 Hyundai Santa Fe Plug-In Hybrid
Branded as 'the plug-in hybrid SUV for family adventures,' the Hyundai Santa Fe Plug-In Hybrid marries the rugged capability of an SUV with all of the benefits of an electric vehicle. The fully electric mode can take you 30 miles on a full charge, and the gas engine is there when you need to go further. With plenty of interior space, HTRAC All Wheel Drive (AWD) and remote smart parking assist, it has everything you could want in an electric SUV and more.
2022 Chevrolet Bolt EV
Starting at under $35,000, the Chevrolet Bolt is one of the most affordable EVs around. It's also all-electric, meaning no more gas and no more emissions. The fun exterior is matched by what's under the hood, with the speedy electric engine going from 0-60 in just 6.5 seconds. The range is also impressive, coming in at around 259 miles on a full charge. It really does tick all the right boxes as far as EVs go.
2022 Kia Sorento Plug-In Hybrid
Another electrified SUV impressing drivers across the country is the Kia Sorento Plug-In Hybrid. With the most turbo-charged hybrid powertrain in its class and the longest EPA-estimated all-electric range of any 3-row SUV (32 miles), it's safe to say it doesn't struggle on the performance front. It's also the roomiest in terms of passenger room and second-row legroom of any plug-in hybrid SUV available to add to those impressive stats.
2022 BMW 745e xDrive
While coming in with the highest starting price of any on this list, it's for a good reason. After all, it's not every day you find a vehicle with the opulence of BMW's famous luxury sedan but with a powerful plug-in hybrid engine. BMW 745e combines an inline 6-cylinder combustion engine with an electric motor, offering 389 horsepower and 29-32 miles of range on a full charge. The My BMW app lets you see charge status and potential range right from your smartphone, plus you can even use it to lock and unlock your doors. It really is a high-tech ride that can give you an all-around driving experience.
Protect Your Gas-Powered Vehicles with Endurance
With standard combustion engines having such a significant impact on the environment, switching to an electric vehicle is one of the best things a driver can do. And while there have been some misconceptions about EVs being less powerful or convenient, our list proves that this couldn't be further from the truth.
But while hybrids and EVs can be a great choice for many, just like any vehicle, it's important that you properly maintain them to help avoid any unexpected breakdowns or repairs. And for those with a gas-powered or hybrid vehicle, an Endurance auto protection plan is the best way to protect yourself and your vehicle from expensive auto repair bills.
You can be confident that you're getting comprehensive breakdown protection for your vehicle's most vital components (minus a hybrid battery) when you have Endurance. With the Advantage auto protection plan, you can even save up to $3,500 on your gas-powered or hybrid vehicle's vital maintenance needs, including getting tire rotations, alignment checks, and more. Plus, as an Endurance customer, you'll also get the protection of having 24/7 roadside assistance, trip interruption coverage and rental car reimbursements for free. You'll even be able to enjoy a 30-day money-back guarantee to help ensure your find the right plan for your vehicle and needs. 
To learn more about how Endurance can help protect your vehicle, give our award-winning customer service team a call at (800) 253-8203, or you can request a free, no-obligation quote today. Or, you can find even more articles on topics ranging from hybrid and electric vehicle maintenance tips, vehicle buying guides, DIY maintenance how-tos and more by visiting the Endurance blog.
More like this
Make/Model

As the world gradually transitions to renewable energy sources, the adoption of e-vehicles is on the rise, and Tesla has been leading the charge. Their range of electric cars is..

Read More

Make/Model

Originally formed from the remnants of the Henry Ford company, Cadillac is arguably the most quintessential American car brand in existence. Founded over 100 years ago, they were the first..

Read More

Make/Model

Buying a new car or a used car can be a tricky process. The choice of vehicles is almost endless, and while it can be tempting to go for the..

Read More