Protect your vehicle with custom coverage from Endurance.
Shop Now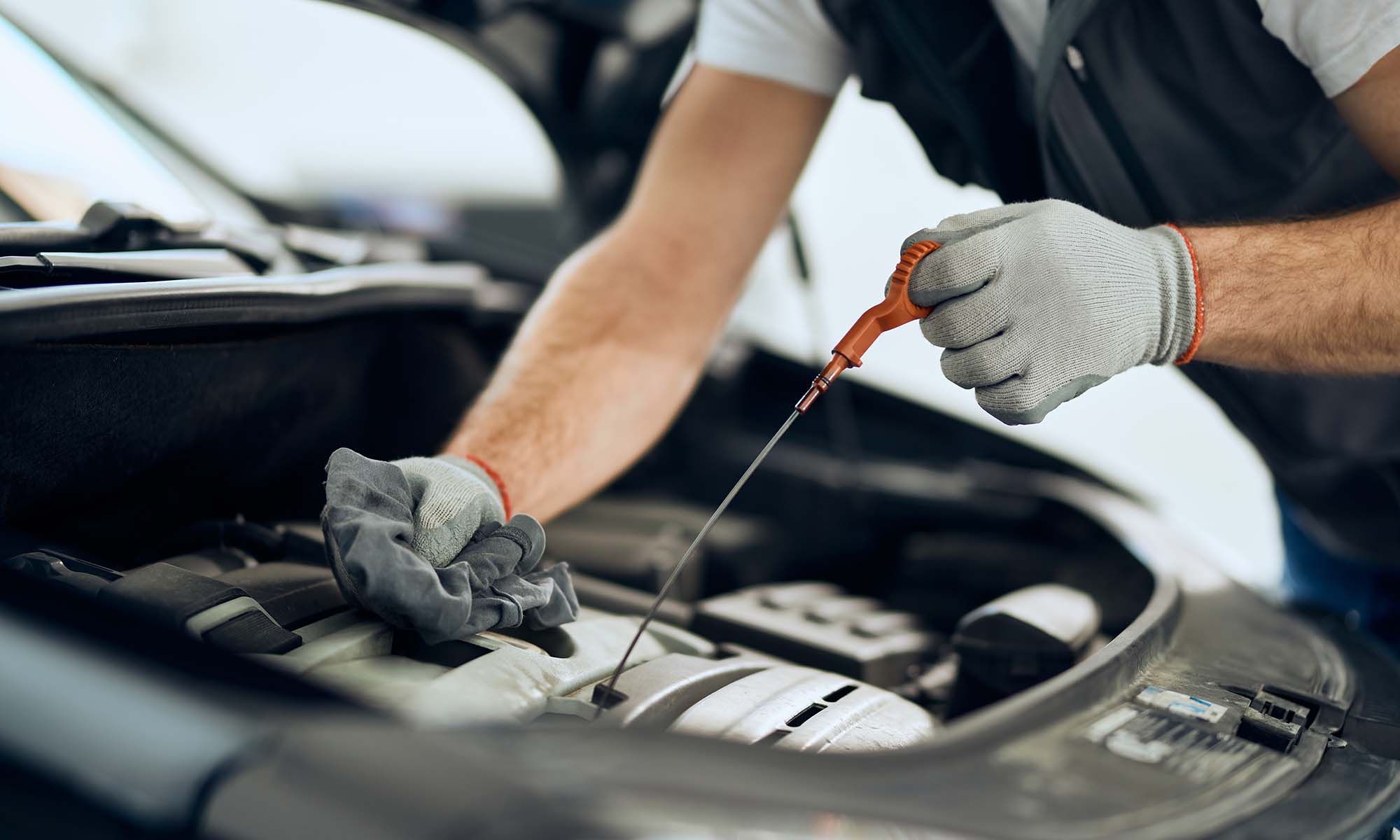 Whether you vacuum, dush, polish or dust, chances are you've done some sort of spring cleaning around your home in the past. You most likely are planning on doing the same this spring as well. But while giving your home some much-needed care after the cold weather of the winter months is essential, it's just as vital for your vehicle apart from the occasional car wash.
By doing a little post-winter maintenance, you can help ensure your car is ready for the year ahead while also helping you address any issues that winter driving may have caused.
How Winter Weather Can Damage Your Vehicle
Cold weather can be brutal for your car, especially if you live in an area where the temperatures regularly get below freezing. Snow and ice can weigh down on certain components and others can freeze, leading to cracks developing or even breaking altogether. Buildups of road salt and other kinds of chemicals or compounds used to melt ice can also lead to issues such as rust. Even your tire pressure (PSI) can fluctuate immensely depending on how "cold" the cold weather actually is, leaving you at risk for potentially dangerous and costly issues.
One way to help you in avoiding these potential issues is by recognizing some of the most common winter weather damage that can happen to your car, including:
Paint Damage:

Moisture and snow can wreak havoc on your vehicle's paint and finish. If you live in an area where road salt is used on the ground during the winter, the body panels can

rust and deteriorate

.

Battery Life Issues:

Cold weather can seriously affect the charge life of your vehicle's battery. When temperatures get below freezing, this can cause a

chemical reaction in the battery

and reduce the power by 30-60 percent. 

Cracked/Damaged Windshield:

Freezing weather can affect glass and compromise its structural integrity. When glass is regularly covered with ice and snow, it can

develop cracks and chips

once the weather warms up. Using anything other than an ice scraper designed for vehicles can also lead to potential damages, as you can risk scratching or even cracking

your windshield

, or worse. For example, if you try to use hot or boiling water to thaw out your windshield, the sudden temperature change can "shock" the glass, leading it to break or shatter completely. 

Moisture:

While your vehicle should be fairly airtight, moisture can still get into the interior. You could develop mold in the seats and floor mats when this happens. 

Bad Windshield Wipers:

The

rubber on your

windshield wipers

has a relatively short shelf life, especially if it gets a lot of use. During the winter, your windshield wiper blades may become cracked and dry, which makes them less effective, meaning you'll put yourself at risk of low visibility when driving in the next snowstorm or rainstorm you come across. 

Frozen Lines:

Your vehicle has many different fluid lines that deal with different types of essential fluids, such as

coolant

, engine oil, gasoline and more. They can freeze over when the weather gets cold, leading to potential cracks and breaks. If this has happened to your vehicle, you'll start to notice more leaks come springtime. 

Flat Tires:

Temperature affects the air in your tires

and can make them go flat if they are left to sit for a long time in cold weather. In fact, for every 10 degrees the temperature drops, your tires will lose one PSI from the air inside them condensing. 
Post-Winter Maintenance
Once the winter is over, and the weather starts getting warm again, you must perform some post-winter maintenance to make sure that your car is ready to hit the road again. This can also alert you to some potential problems so you can get them fixed before they become bigger issues. 
To help you and your vehicle, be sure to:
Change Engine Oil & Filter 
Oil and filter changes are important no matter what time of the year it is, but they are especially important after the wintertime. Oil and other fluids can separate and become less effective if you don't drive as much during the colder months. Getting an oil change will help ensure that your engine is lubricated and ready to go.  
Clean Battery Corrosion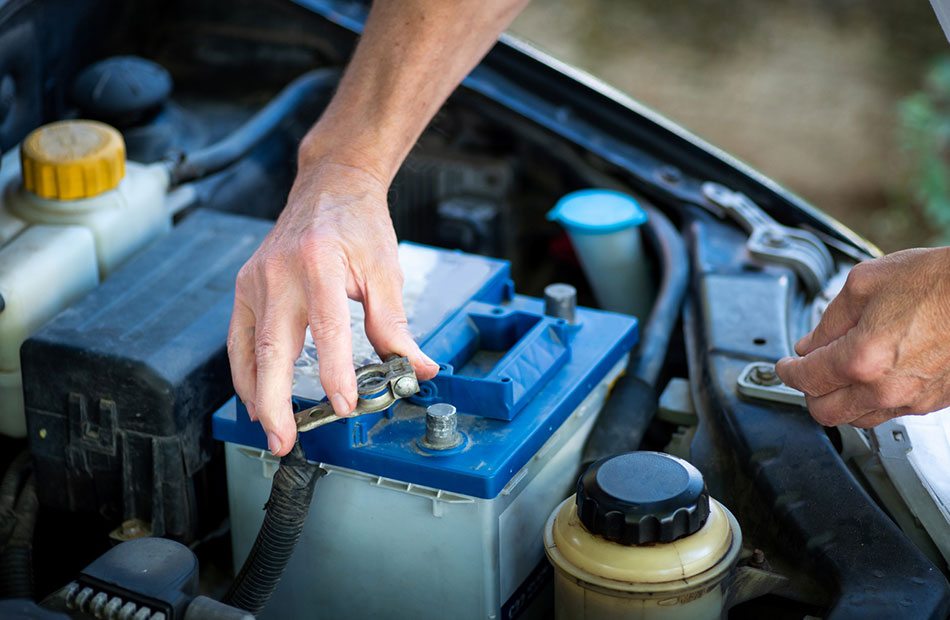 The terminals on your car's battery may develop corrosion from the colder weather and will need to be cleaned. After unplugging the battery, use a wire brush to scrape off any white and green corrosion residue from the metal terminals. This will help ensure that the cables have a tight grip and get the right amount of power from the battery. 
De-Ice the Fuel Tank 
If you live somewhere where the weather regularly gets well below freezing, ice can develop in your gas tank, with the main culprit being not having enough gasoline. This can lead to moisture getting caught in the empty space, freezing and potentially causing serious issues, so you should de-ice the tank as soon as the winter is winding down. You can do this with a bottle of tank de-icer that you add in with your gasoline. 
Clean the Undercarriage 
Nothing corrodes the underside of your car like road salt. If your city uses it to get rid of ice on the streets, make sure to wash the undercarriage thoroughly and get rid of all the excess buildups of salt and other grime. Failing to do so could result in holes in your frame or other serious structural issues. 
Check Tire Tread & Pressure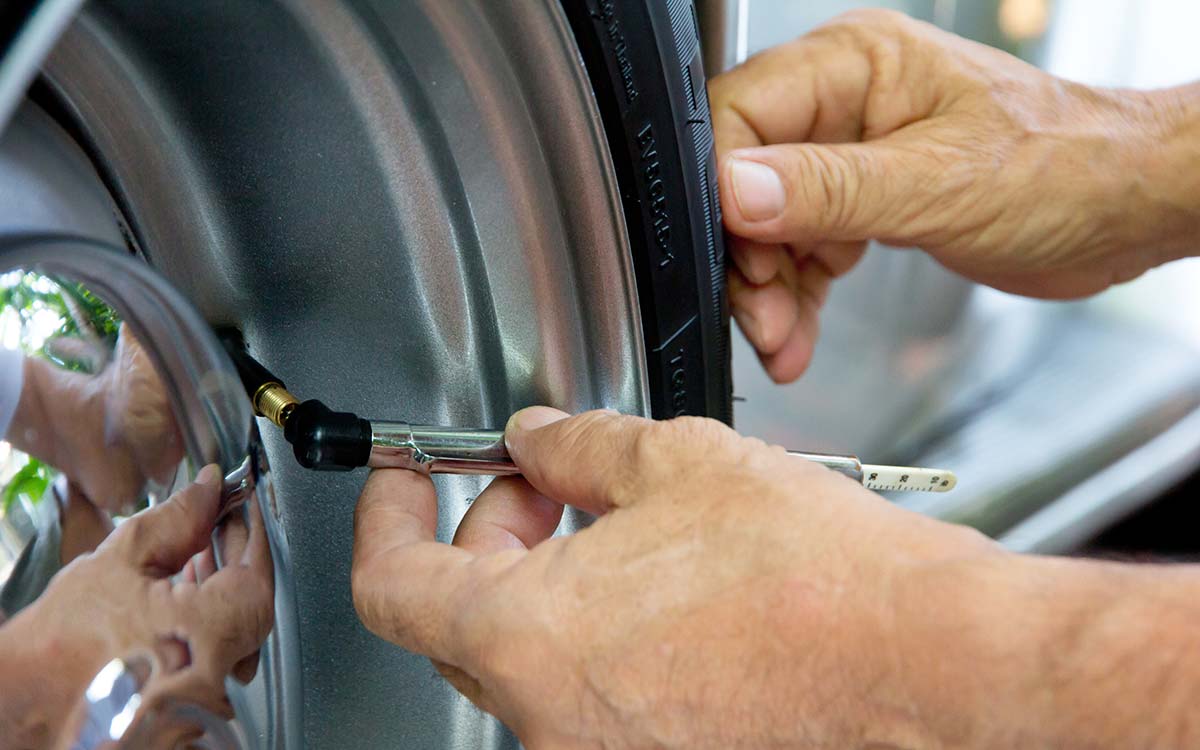 Since cold temperatures can lower your tires' PSI, check the pressure before you set off on any journeys after the winter. Refer to your owner's manual if you are unaware of the correct PSI your tires should be. You should also check the tread to ensure you don't have any bald spots. To do this, use the "penny" trick. Just place a penny upside down in the tread of your tire. If the tread touches the top of President Lincoln's head, you have enough left for the tires to be safe. 
You can also get help replacing or repairing your car's tires when you have a year's worth of Endurance Elite Benefits. Coming with the purchase of any Endurance auto protection plan and a small activation fee, you can get tire coverage and other perks and savings, including key fob replacements, collision discounts and total loss protection. Plus, as an Endurance customer, you'll be able to take your car to any certified repair shop or ASE Certified mechanic. You'll even get help towing your 24/7 roadside assistance and towing, as well trip interruption coverage and rental car reimbursements as long as you're an Endurance customer.
Check Belts & Hoses 
Check all the belts and hoses in your engine compartment for cracks or breaks. Cold weather can cause these relatively delicate components to deteriorate, resulting in leaks or poor connections. Look underneath your car for puddles every time you use it to see if you have developed any leaks over the winter. 
How Can My Car's Extended Warranty Help with Maintenance?
If you want to make sure that your car is ready for warmer weather, one of the best ways to do this is to have it covered by an extended warranty. Extended warranties, which are more accurately "vehicle service contracts" or VSCs for short, can ensure that your car's maintenance is kept up no matter what time of year it is. They can help cover the cost of your vehicle's maintenance procedures and keep you safe on the road, even after any factory coverage you may have had has expired.
With Endurance's Advantage auto protection plan, you can be certain that you're prepared when the winter ends. With comprehensive breakdown protection and over $3,500 in maintenance coverage, including up to three oil and filter changes, alignments checks and tire rotations, you can be certain that your vehicle is safe and maintained without having to worry about the cost of getting these essential maintenance procedures done. 
Protect Your Car All Year Long with Advantage 
If your vehicle experiences any winter damage or other type of breakdown or repair, you'd be on the hook to pay for the repair bills yourself. That's because unless your vehicle was damaged in an accident, theft or directly from inclement weather when driving (if you are deemed not at fault), your auto insurance policy won't be able to help you. Even mechanical breakdown insurance can't help protect you from everything, not to mention factory warranties won't last forever. Instead, the best way to protect yourself, your vehicle and your wallet from expensive auto repairs is with an Endurance auto protection plan.
Each Endurance plan is designed to help give you peace of mind by covering your vehicle for the cost of unexpected breakdowns and repairs. You can also save up to $3,500 on regular maintenance services, including essential services such as up to three oil and filter changes, PSI checks, tire rotations, engine diagnostic exams and more when choosing the Advantage protection plan. Each Advantage plan also comes with several special, one-time services such as a battery replacement, a front or rear wiper blade set replacement and more, helping to give you even more coverage and savings.
Additionally, Endurance customers automatically receive 24/7 roadside assistance, rental car reimbursement and trip interruption coverage regardless of the Endurance plan you choose. You will even be eligible for one year of Elite Benefits, including key fob replacements, collision discounts, tire replacement or repairs, and more, whenever you purchase any Endurance plan and pay a small activation fee. 
To learn more about any Endurance protection plan, request a free quote, or you can also call our award-winning customer service team directly at (800) 253-8203. The Endurance blog can also be a great resource to help you feel more confident about the road ahead with various articles on topics such as expert auto advice, DIY car maintenance tips, make/model comparisons, FAQs and more!
More like this
Expert Auto Tips

Your car can be an excellent expression of who you are and what is important to you. This is especially true if you care about things like performance, speed, and..

Read More

Expert Auto Tips

If you're a car owner, chances are it didn't come cheap. And with the cost of vehicle ownership only rising, it only makes sense that you'd want to protect your..

Read More

Expert Auto Tips

As the world shifts towards more sustainable modes of transport, electric vehicles (EVs) have emerged as a popular option. However, as with any new technology, concerns about their reliability have..

Read More