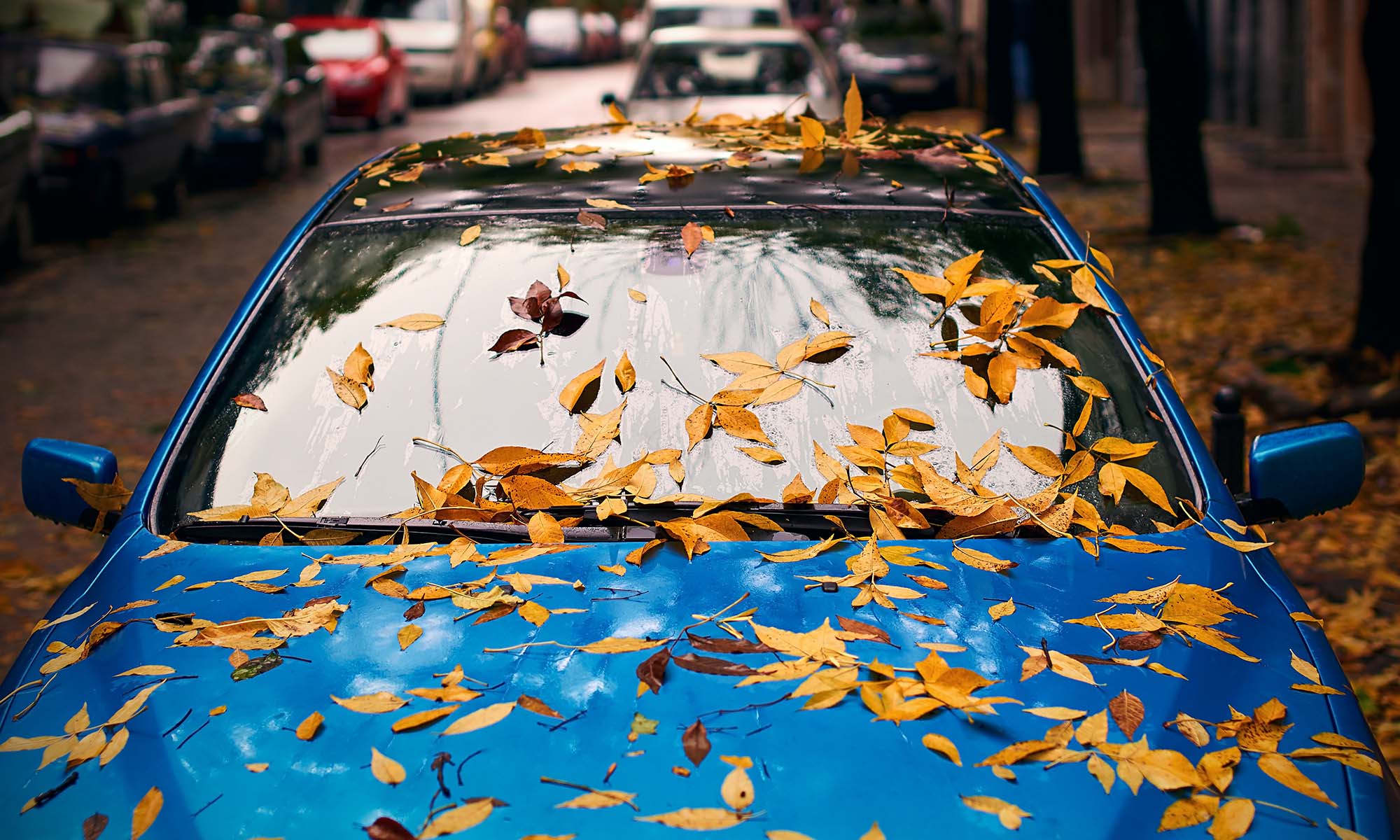 It's hard to argue that summer is often the perfect time to take full advantage of your car and get out on the open road. With so much to see and great weather to enjoy, having a vehicle you can rely on is important. This is especially true if you are taking long road trips and putting a lot of miles on your car. One of the downsides of getting the most out of your summer is that it can put some wear and tear on the car.
As summer starts to wind down, it is important to assess the shape of your vehicle and see what needs to be done to get it ready for the cooler weather. All kinds of components can deteriorate with the heat and increased vehicle use in summer. By understanding what the summer months can do to the vehicle and how you can fix it, you can be prepared when fall rolls around.
How the Summer Can Impact Your Vehicle
During the summer, you may find yourself putting more miles on your vehicle during road or day trips, which can greatly impact the car's condition. The excess heat and miles can wear out components and cause the engine to work harder, resulting in poorer performance. By understanding how the summer can impact your vehicle, you will know what to look out for and what needs to be fixed.
Tire Blowouts:

During the summer, heat can seriously impact your car's

tire pressure

by forcing the air in them to expand and contract. This can lead to tire issues like slow leaks or even blowouts at high speeds, which can be incredibly dangerous.

Shorter Battery Life:

 When the weather is hot, your vehicle's electrical efficiency decreases due to the increased stress on things like the cooling system and 

air conditioner

. The high temperatures can also cause the acid in the battery to evaporate faster than normal, hurting its ability to hold a charge and potentially causing some troublesome corrosion. Together, this can drain your battery and decrease its overall performance, even after the weather cools down.

Damaged Wiper Blades: 

While it will still rain every now and then in the summer months, your windshield wiper blades most likely weren't tested with things like snow and other debris that you would be dealing with in the fall and winter. But even still, you're likely looking at some potential damage. Mainly, when the rubber of the blades is exposed to the sun and high temperatures, it can become brittle. When this happens, you could risk cracking or chipping the blades, making them less effective in clearing your windshield. 

Fluid Leaks: 

Just as you need fluids during the hot summer months, so does your vehicle. But like wiper blades, the hoses and clamps in your vehicle's cooling and lubrication systems are usually made of rubber and plastic, so the high temperatures can severely affect their structural integrity. This can cause them to crack, usually resulting in fluid leaks and broken seals.

Engine Overheating:

Your engine has to stay cool if it is going to run efficiently and effectively. It will be much more 

susceptible to overheating

during the summer

, especially if you regularly sit in traffic or drive at low speeds with frequent stops. This, in turn, can cause issues with

 your radiator

 and cooling system.
Knowing how the seasons impact your vehicle can be a major help in avoiding the unexpected. But knowing how the changing seasons can impact your car can't prevent every breakdown and repair, which is where an Endurance auto protection plan can help. Like a car's factory warranty or an extended warranty from your automaker, each Endurance plan can give you comprehensive breakdown protection for your car's vital components, including the engine, transmission and more. Plus, with standard perks like 24/7 roadside assistance, towing, trip interruption coverage and even rental car reimbursements, you can rest easy knowing that no matter where you are or what the fall and winter bring, you'll be covered. 
How to Get Your Car Ready for Fall
While the summer can be brutal for your car, the issues that arise are usually fixable and fairly easy to remedy. If you want to ensure that your vehicle is ready for the fall, you can do things to increase its performance and mitigate some of the damage from the warmer months. 
Taking the time to review your vehicle and complete any routine car maintenance will make all the difference once the weather cools down and fall is in full swing. And to help you further prepare your car for fall (or any time of the year), you can often find a recommended maintenance schedule specific to your car right in your owner's manual. However, while each car may have a different overall schedule, most vehicles should have a few things taken care of before fall:
​​Get Tires Checked:

Before the temperatures start to drop, take your vehicle to a tire shop and have them inspected. A

tire professional

will ensure that the pressure is correct and that your

tire tread depth

is good, as tires that are too low can impact your handling and even braking, especially when driving inclement weather. They may also recommend a

tire rotation

so you can start the fall with good traction and responsive steering. Be sure to also remember that your car's

tire pressure

can fluctuate, even hour by hour, as for every 10-degree increase or decrease in temperature, your tires could lose up to one pound per square inch (PSI). And while you may think that's not that much, it's important to remember that most vehicles have a recommended PSI between 30 and 35. So even if you have the right pressure during the

cold temperatures

in the morning of fall, a 30-degree change in the mid-afternoon (colder or hotter) could put your vehicle

outside the recommended range

.

Replace Your Windshield Wipers:

Having

good vision

when driving is a must, and having an old, worn set of

wiper blades

could put you and others at risk, especially during the fall and winter months. That's why you should always check your wipers at the end of every summer. If they are over-worn or damaged, look to replace them by going to your local

auto parts store

. And if you live in an area that gets snow, now is also a good time to get a set of

winter

wiper blades

, which can come in handy during the heavier snow showers of late fall and early winter. 

Check All Fluid Levels:

Check and top off

all your

car's fluids

, including and limited to

coolant

,

engine oil

,

power steering

fluid

,

transmission fluid

, and

brake fluid

. You should even check

windshield washer fluid

. In warm weather, your vehicle will go through fluids faster, so they must be topped off at their ideal level before the

fall season

starts. It can also check to ensure that the

coolant

you are using has adequate amounts of

antifreeze

, as you will need it when the

cold weather

of late fall and winter rolls in.

Check All Lights and Signals:

In the fall and winter, you may find yourself

driving in the dark

much more often due to the time change and shorter days. That's why it's crucial that you check all your lights and signals, including your

brake lights

, and replace any bulbs that may have burned out in the summer. This will keep you safe and ensure that your car is visible in the dark and inclement weather.

Get a Battery Voltage Test:

While the

cold weather

of the fall and winter can impact your

car's battery

, the summertime takes the biggest toll on it. That's why you often seem to have battery issues once the summer is over. That's why, after the hot weather of summer is over, it is a good idea to get your

car battery

voltage checked. 
While there are some general vehicle maintenance tips that you can follow to help prepare your vehicle when the seasons change, each vehicle will have its own specific maintenance schedule it needs to help keep it running. That's why reviewing your owner's manual and familiarizing yourself with your vehicle's needs can help you avoid any potentially costly issues later down the road.
Other Ways to Prepare for Fall
Aside from maintenance, there are several things you should keep in mind when driving during the fall. Driving conditions and weather can play a big part in your safety on the road, so it's important to be aware. Being prepared for fall driving can help you develop good habits and keep you and everyone around you safe.
Be Prepared for Traffic:

During the fall, traffic tends to be at a higher level than at other times of the year. With school back in session and people getting ready for fall activities, you may encounter heavier traffic and more pedestrians than usual.

Consider the Weather:

Depending on where you live, fall can bring

unpredictable weather

. Be ready for everything from rain to ice during the late fall months, and always be prepared to drive in conditions you didn't expect.

Watch Your Speed:

Wet roads

and leaves

can be a serious safety hazard in the fall. Keep your speed to a minimum when driving over vegetation on the road, and make sure you always have good control of your vehicle in rainy weather.

Park Carefully:

There is a lot of debris falling from trees in the fall, and if it gets into your vehicle's engine or exhaust system, it can cause problems and even start fires. Be wary of where you are parking and try to keep your engine free of vegetation whenever possible.
Protect Your Vehicle Year-Round with Endurance
Being ready for fall is essential for any car owner. That's why keeping your car well-maintained will go a long way regarding how prepared you are for the changing seasons. But along with proper maintenance, having the right protection for your vehicle will help eliminate some of the stress of your vehicle's regular maintenance.
A protection plan from Endurance can help cover you and protect you from expensive automotive repairs and breakdowns and can start as low as just $79 per month, meaning there is a plan for every need and budget. You can even help prepare your car for fall with the Advantage plan and up to $3,500 in maintenance coverage, including up to three filter and oil changes, engine diagnostic exams, alignment checks, tire rotations, and much more.
All Endurance plans also come with a 30-day money-back guarantee and the freedom to go to any certified repair shop or ASE Certified mechanic. You also get access to several standard benefits like 24/7 roadside assistance, trip interruption coverage, and rental car reimbursements to keep your road trip going, even if you have car trouble. For a small activation fee, you also get access to Elite Benefits, which include extra perks like key fob replacement, tire repairs or replacements, total loss protection, and even collision discounts.
For more details on why Endurance is the right choice for protecting your vehicle, request a free, no-obligation quote. You can also speak directly with an award-winning customer service representative to help you find the right plan for you and your vehicle by calling (800) 253-8203. Additionally, the Endurance blog can be a great resource for finding more articles ranging from DIY car care tips to make/model comparisons, extended auto warranty comparisons and FAQs, and more.
More like this
Expert Auto Tips

With most states around the country getting colder, it's worth reminding yourself how to prepare your vehicle for the different seasons. Weather conditions play a major role in how a..

Read More

Expert Auto Tips

Being a car owner can be an incredibly rewarding experience, especially if you take pride in your vehicle's condition and performance. Cars that are well taken care of will generally..

Read More

Expert Auto Tips

No matter what kind of vehicle you own, staying on top of its care and maintenance should always be a top priority. Cars that are well taken care of and..

Read More