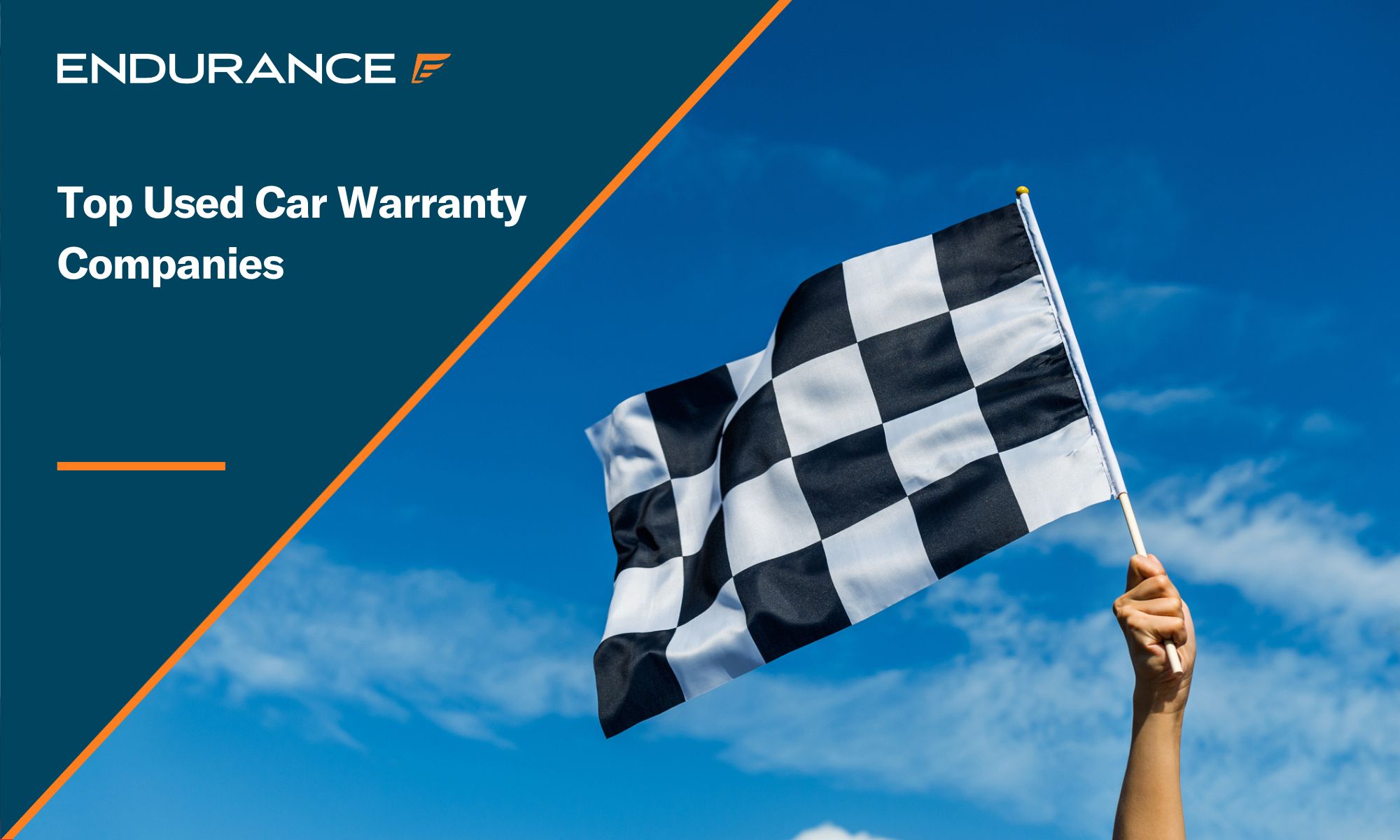 Every car owner knows how important it is to keep their vehicle in the best possible condition at all times. This means making sure that you are getting the proper regular maintenance as well as taking the time to make repairs as soon as they come up. This keeps your car running smoothly and keeps the overall cost of ownership low since you can catch issues before they become incredibly expensive to fix.
If you are going to stay on top of your vehicle's condition, though, you need to have the best help, and an extended warranty, more accurately called a vehicle service contract (VSC), is a great option.
When you purchase a new car, it will generally come with a factory warranty (or manufacturer's warranty) that is provided by the car manufacturer. This automaker vehicle warranty protects you from problems and issues that may arise through no fault of your own. These could include things that happen because of design flaws or issues at the factory. Once that warranty is up, though, you are responsible for any car repairs you might need.
Having an extended car warranty from a third-party provider is a great way to get the help you need when something goes wrong with your vehicle. There are all kinds of providers on the market, and knowing what they have to offer and how they stack up against one another will help you make the right choice for yourself and your vehicle.
CarShield
CarShield is one of the most popular third-party VSC providers on the market. With coverage plan options for vehicles that have up to 300,000 miles on the odometer, you can get protection for your high-mileage vehicle. They offer six different levels of coverage ranging from complete bumper-to-bumper warranty protection all the way down to the most basic powertrain coverage for your vehicle's most important components, like the drive axle, engine, and transmission. They also offer benefits with every plan, like 24/7 roadside assistance, towing, and rental car coverage.
CarShield's customer reviews are generally positive. Most customers have been able to get the help they need when something goes wrong with their car. The reviews that are less than glowing, though, almost all have to do with customers not being able to get their claims approved. CarShield has very specific guidelines regarding what they will and will not cover. Make sure you understand what is included with your plan before you decide they are the right provider for you.
CARCHEX
For over 20 years, CARCHEX has been providing extended auto warranties to customers all over the United States. They offer plans for vehicles with up to 250,000 miles on the odometer, which makes them a great option for people with older vehicles and cars that have been used for commuting or regular long trips. They also have 16 different coverage choices, making them one of the most varied VSC providers on the market, so you can customize your coverage to your exact needs.
CARCHEX's customer reviews are not as good as some of the other providers currently offering coverage. They have a 2.5-out-of-5 rating on Trustpilot, putting them well below most other companies. Some of the most common complaints from customers have to do with difficulty getting claims approved. Many customers have had a hard time getting anything covered, saying that CARCHEX has been difficult to get in touch with, and when they do, there has been some sort of issue with their particular claim. Because of this, you may want to be wary of using them for your VSC coverage.
ForeverCar
ForeverCar is focused on keeping the prices of their VSC plans incredibly low. You can get a plan for your vehicle for monthly payments of as little as $50, which is on the very low end of the spectrum in the industry. One thing to keep in mind, though, is that ForeverCar will not cover any vehicles that are over ten years old. While this is most likely why they are able to keep their prices so low, it can present issues if you have to cover an older vehicle or if you have a car that doesn't have many miles on it, but you have still had for a long time.
The customer reviews for ForeverCar are generally positive, with a 4.8 rating on Trustpilot. Most customers have been impressed with the service provided by ForeverCar's team. Having this kind of high-quality service department on your side can be a big relief, especially in a stressful situation like trying to get your vehicle fixed. If you are on a budget and want to work with a provider that will treat you with compassion, they could be an excellent choice.
Olive
Olive is well-known for being one of the simplest and most straightforward VSC providers on the market. Their whole onboarding process is entirely online, which can save time and make everything as easy as possible. Some of the downsides of working with Olive, though, is that they only have three levels of warranty coverage, and they don't offer any extra benefits like roadside service or trip interruption coverage. This means that they may not be as good of a deal as some of the other plans available.
Some customers have registered complaints that Olive is very picky about what they will cover. One customer claimed that they said his vehicle's engine failure was pre-existing, which would be difficult to prove or disprove. While they are one of the most streamlined options for getting coverage, they may also not provide the comprehensive protection against repair costs you are looking for.
Protect My Car
Since 2005, Protect My Car has been providing VSCs to customers that include a relatively high mileage limit and lots of extra perks. Protect My Car even offers a rewards program that can help you save on things like restaurants and hotels, which will be very helpful if you decide to take a vacation or road trip and want your vehicle to be covered. They also offer very flexible payment terms, so you can choose to pay over 36 or 48 months for your policy, which makes them very accessible to all kinds of customers with a wide variety of budgets.
Customer reviews of Protect My Car are fairly positive and mostly compliment the easy claims process. Very few customers were unable to get the coverage they needed, and most felt that they were as taken care of as possible when something went wrong with their vehicle. If you are working on a budget and need to be sure that you can get the help you need when you need it, they could be a great option.
Omega Auto Care
Omega Auto Care is one of the few car warranty providers on the market that also includes maintenance coverage with their plans. This routine maintenance coverage includes tire protection as well as three oil changes, tire rotations, and up to $100 toward brake pad replacement. If you want to be sure to stay on top of your vehicle's upkeep and get the help you need to do so, they may be a good choice. They also have a 250,000-mile limit, which opens up the possibility of protection against expensive repair bills to older vehicles.
Omega Auto Care has a 3.9-out-of-5 rating on Trustpilot, with most customers being fairly happy with their coverage and service. While some customers were not able to get the coverage they were expecting, others had no problem with their particular vehicle repairs and were able to get their claims accepted. In general, many of the complaints that customers had were due to their own error and Omega Auto Care was more than happy to help them get the coverage they needed.
Endurance Warranty Services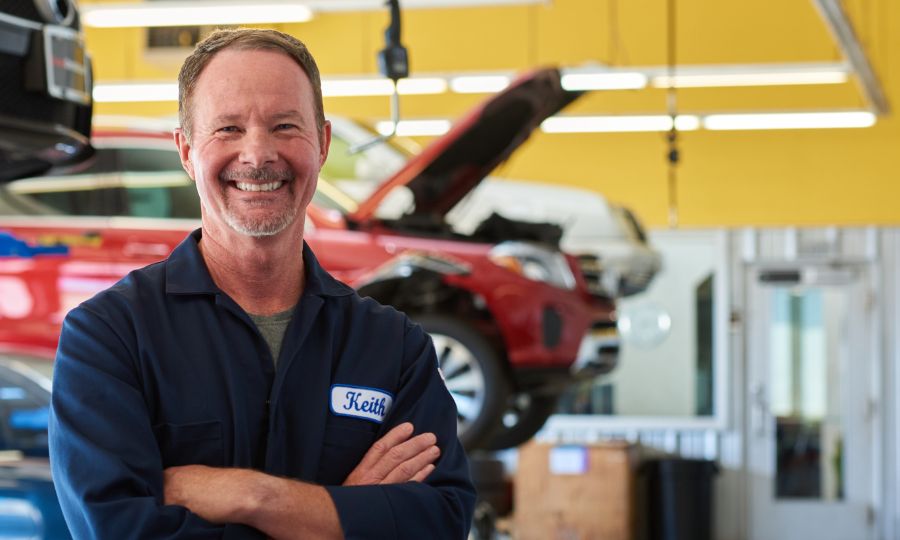 Since 2006, Endurance has been offering some of the most comprehensive auto protection plans on the market. With a wide variety of customizable coverage options from basic powertrain starting at just $99 per month all the way up to bumper-to-bumper coverage and plans for high-end luxury vehicles, there is an option for everyone. Endurance also offers a large benefits package that comes with every plan, including 24/7 roadside assistance, rental car coverage, and trip interruption coverage. Plus, for a small activation fee, you get access to Elite Benefits, which includes tire services, key fob replacement, and total loss coverage.
Endurance has favorable reviews from customers, with many of them specifically calling out members of the award-winning customer service team for their excellent service. Customers have been especially happy with the way any problems have been solved immediately and how they were able to get their claims paid out without any issues. If you want the best service on the market and customizable plans that are specifically designed to protect your vehicle, Endurance is going to be your best bet.
Get the Best Protection for Your Car
Finding the right provider for your vehicle protection plan is crucial if you want to have confidence whenever you get behind the wheel. Knowing how the different plan providers stack up against one another and what each of them has to offer is the best way to narrow down your search and find one that will suit your needs.
Endurance's wide range of customizable plans and openness to vehicles that other providers won't cover, such as Canadian Gray Market vehicles, cars with a rebuilt or salvage title, or cars used for commercial purposes like rideshare or delivery, makes them your best option for coverage. With plans starting at $99 per month, there is something for every type of car and every budget. Plus, Endurance's comprehensive standard benefits and Elite Benefits give you the extra protection you need to feel completely safe on the road.
To experience the award-winning customer service offered by Endurance, give our dedicated team a call at (800) 253-8203 or request a FREE quote. Alternatively, take the time to explore our online store to get an instant price review so that you can shop with confidence.
Find more automobile-related resources on the Endurance blog. Explore FAQs, warranty provider comparisons, mechanical breakdown insurance guides, DIY maintenance tips and tricks, and more.
More like this
Extended Warranty

When driving on roadways around the world, the thing most car owners fear is being involved in an accident. However, mechanical breakdowns are the thing that every average driver should..

Read More

Extended Warranty

Driving down the road only to experience an issue with your vehicle's steering capabilities is a terrifying experience, regardless of if you are driving a new vehicle or an old..

Read More

Extended Warranty

An extended car warranty can wear many labels, like an auto protection plan or vehicle service contract. But no matter what they're called, extended warranties are valuable for vehicle owners..

Read More