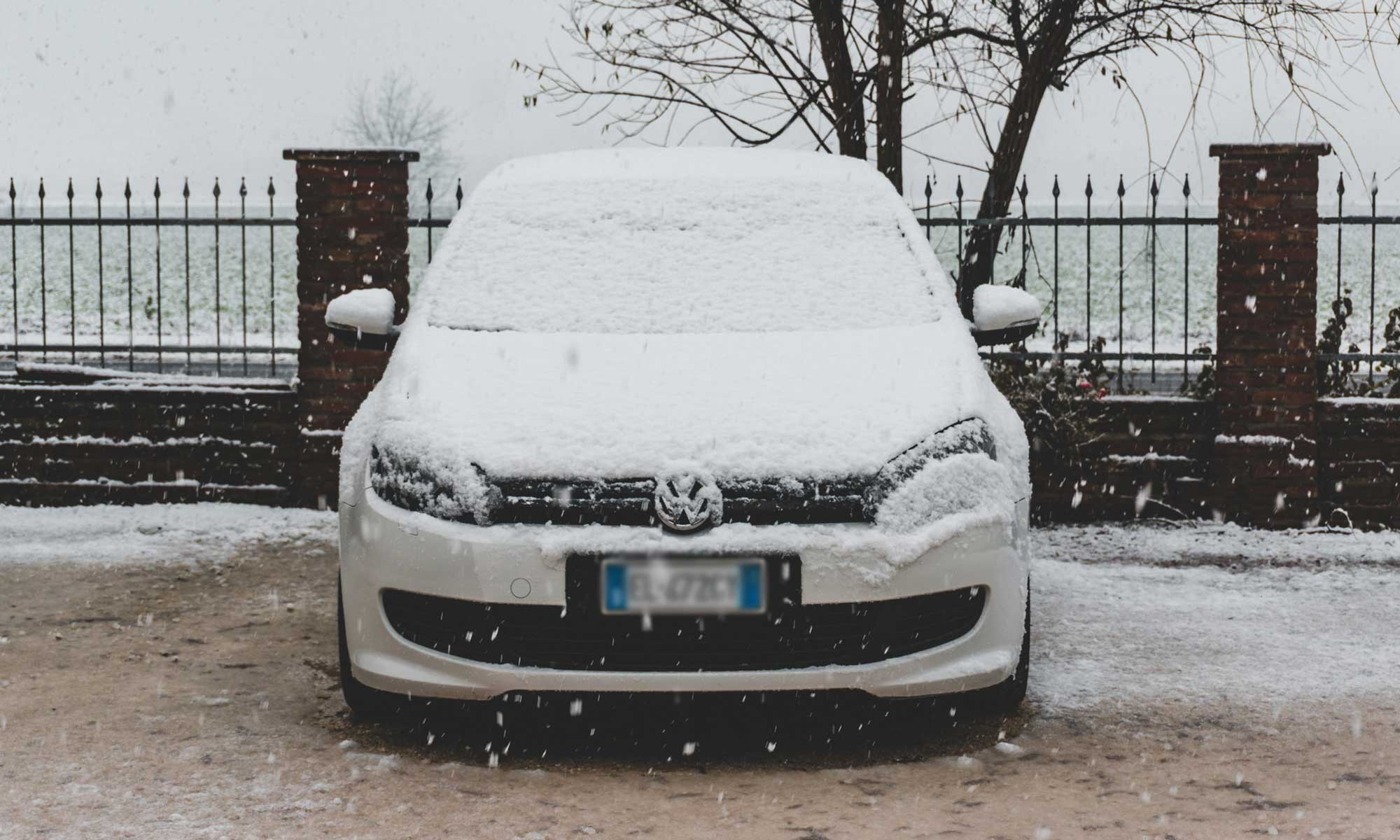 Deciding whether or not to park your car outside can be a tricky situation to navigate, especially if you're concerned about what can happen to your car if parked outside. Although there are some pros to doing so, parking your vehicle outdoors can damage your vehicle. 
Unavoidable breakdowns are bound to happen throughout the year, but harsh weather conditions can expedite wear-and-tear in cars sheltering in place. If you don't have the proper extended car warranty to alleviate the financial burden of car repairs, then you can find yourself paying thousands to get your car back on the road. 
Our experts broke down what to expect if you decide to park your car outside this season and perform essential car maintenance at home.
What Happens To My Car When Parked Outside?
Not everyone has the luxury of parking their car in a garage every night, resulting in millions of vehicles left outside throughout the year. When you park under the sun or snow regularly, your vehicle's overall performance can be impacted if not maintained. Some examples of this are:
Premature wear on your battery

—Harsh weather conditions take a toll on your vehicle's battery, causing premature wear or failure. Heat can cause your battery fluid to evaporate, while sub-zero temperatures can impact your ability to start your vehicle. Failing to check your battery every few weeks regularly can result in a costly engine repair happening soon.

Tire pressure decreasing

—In the colder months, 

your vehicle's tire pressure

 fluctuates more as temperatures start to decrease. Driving with underinflated tires can cause low gas mileage, steering issues, and uneven tire wear. When exposed to the sun for long periods, your tires may begin to rot, causing premature tire aging. 

Damage from snow/hail

—If you live in an area that receives heavy snow or hail, your vehicle may be susceptible to exterior body damage. Hail is the most significant factor here, as it can create dents all over your vehicle. Enough hail damage can total vehicles out and can even cause glass damage on your windshield. 

Fluid thickening

—For those who live in areas that see extremely cold temperatures, you may need to consider different fluids for your engine rated for cold climates. Normal fluids can start to thicken if they get too cold, harming your vital engine components. There are fluids available that can withstand these temperatures that are great for these environments. Similar to battery fluid, too much heat can evaporate 

essential fluids

 leaving your vulnerable to sudden part failure on the road.
Ways To Protect Your Car When Parking Outside
There are many ways that you can keep your vehicle properly maintained no matter the weather. Our experts put together a few maintenance tips to do at home to keep your car on the road longer if regularly parked outside. 
Remove the battery

—Planning on 

driving your car less

 this season? Remove your vehicle's battery and store it in your garage to keep it out of the extreme cold. Experts suggest connecting it to a battery tender to keep it from losing charge and prolong your battery's life. 

Properly inflate your tires

—When filling up your gas tank, this is a perfect time to check the air pressure in all of your tires. Most gas stations have a tire filling station, so developing this habit will ensure your tires stay properly inflated all year round. This will ultimately help you get better gas mileage and make sure your tires are wearing evenly.

Get a car cover

—To keep your car protected from snow, hail, and other extreme winter weather, consider purchasing a car cover or car storage tent. Both options do a great job of protecting your vehicle's paint from debris, hail, and direct contact with the snow. It is also one of the most common answers to the age-old questions of storing a car outside. 

Routinely check fluids

—Check your fluids to ensure that they are topped off and not thickening. Ideally, you will want to use the proper fluid if you live in an area with extreme temperatures. A question commonly asked is, "can cold weather affect brake fluid?" Yes, even brake fluid is susceptible to poor performance in cold weather if moisture is present in the lines.

Properly wash/wax vehicle

—Knowing how to protect a car parked outside can significantly increase your vehicle's paint's longevity. Properly cleaning and waxing is highly recommended for any vehicle, but it is even more critical for parking outside. 
Relief From Costly Auto Repairs with Endurance
Parking your car outside does have its drawbacks, but with the proper maintenance and extended car warranty, you can get back on the road in no time. With an auto protection plan from Endurance, we handle the costs of sudden breakdowns, so you aren't financially burdened this season. We pay the mechanic directly, on top of providing coverage for benefits like rental car services and meal and lodging coverage if a breakdown occurs away from home.
On top of unrivaled protection and ease, all Endurance plans also include a free year of the Endurance Elite membership, including everyday driver benefits like key fob and tire replacement, plus $250 in discount vouchers. Join the nearly 1 million members already protecting their budgets and enjoying the peace of mind that comes with coverage from Endurance. Request a free, no-obligation quote below today.
More like this
News

Every year, countless auto shows take place worldwide to give automakers a chance to showcase their latest innovations within the industry. While organizers canceled many events last year, in 2021,..

Read More

News

Semiconductors or microchips are responsible for technological advancements in many industries, such as electricity, telecommunications, and computers. The automobile industry has also benefited from microchips in cars, as well as..

Read More

News

Since the first Model T rolled off the Ford production lines, automakers around the globe have been striving to make their vehicles faster, safer, and more affordable for the everyday..

Read More