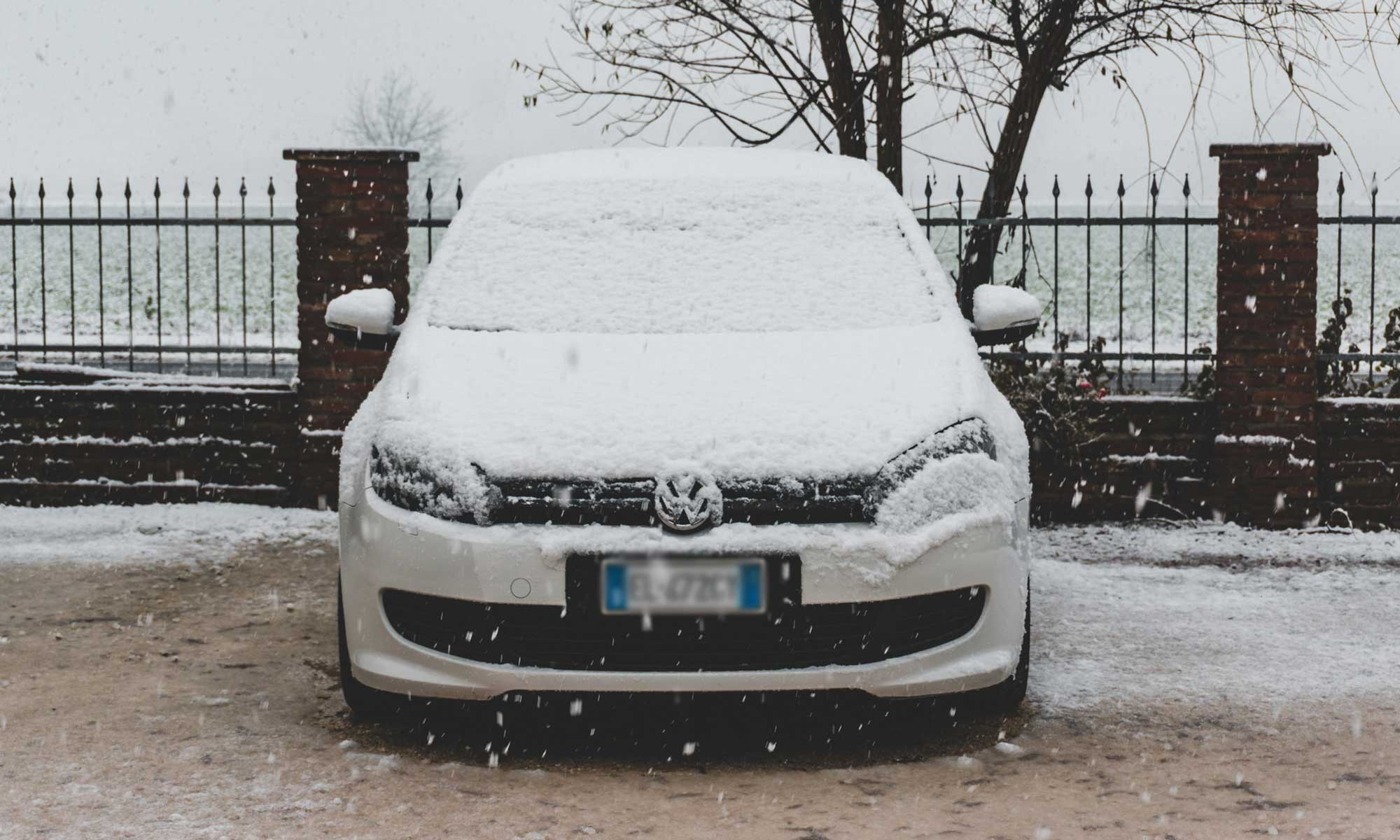 Having a car during the chilly fall and winter months is a convenience unlike any other. After all, instead of trekking through rain, sleet or snow, being a car owner means you have an extra layer of protection from the elements, no matter if you're going to the store, to work or on a cross-country road trip. Even the extreme heat of summer is no match for a car's air conditioning system. But while your car can help keep you safe and comfortable from the weather, it also needs some protection from the elements, especially if you don't have your own garage space to keep your vehicle in.
And while many towns and cities across the country offer public parking, it's often much (much) cheaper to park on the street than to pay for a parking garage. But, while cheaper, car owners should take extra precautions when parking their car outside, as the harsh weather conditions can only speed up wear-and-tear for your car's components. Not to mention bird droppings, dirt, grime and other contaminants like tree sap (for those in the suburbs) that can build up over time, eventually causing damage to your car's paint if you're not careful. Even the sun damages your vehicle, as UV rays can take their toll on the exterior and interior of your car, like the interior plastics of your center console and dashboard, without the right precautions.
That's why knowing some essential car maintenance tips and some safeguards you can take can help when you park your car outside.
What Happens To My Car When Parked Outside?
Not everyone has the luxury of parking their car in a garage daily. But, while street parking can often be a money-saving convenience when you park under the sun or snow regularly, the elements can impact your vehicle's overall performance if you're not proactive. 
For example, here are some common issues you could be dealing with when you regularly park outside:
Ways To Protect Your Car When Parking Outside
There are several ways you can protect your car when parked outside to help you avoid potential issues later down the road. Some of the easiest DIY methods include:
Removing the battery:

Planning on

driving your car less

this season? Protect your

car's battery

by removing and storing it safely away from the elements. It can also help to connect it to a battery tender to keep it from losing charge and prolong the battery's life. 

Properly inflating your tires:

As

tire pressure

can fluctuate on a given day (or hour), you should check it regularly to ensure you're not too over or under-inflated. An easy way to do this is by checking your tires every time you

fill up your gas tank

, as most gas stations have a tire filling station. So if your tires are underinflated while filling up, you can use the free air pump to get your tires back at the proper PSI. It would be helpful to keep this habit year-round, as properly inflated tires will help you get better gas mileage and ensure your tires are wearing evenly.

Getting a car cover:

To protect your car from snow, hail, and other extreme winter weather, consider purchasing a

car cover

or car storage tent. Both options do a great job protecting your vehicle's paint from debris, hail, and direct contact with the snow. 

Routinely checking fluids:

Check your car's essential fluids to ensure that they are topped off and not thickening due to the

cold weather

. Ideally, you will want to use the proper fluid if you live in an area with extreme winter temperatures.

Properly washing/waxing your vehicle:

Between the rain, snow, dirt,

bird poop

and then some that your car can be exposed to when parked outside, it's essential to ensure it's regularly clean. And yes, that includes

getting a

car wash

during the winter, as it's a vital step in helping to protect your

car's paint

and exterior from issues like chipping or rust. You can even take it a step further and use some

car wax

to help give an extra

layer of protection

to your vehicle. 
While these tips can help you take better care of your car when it's parked outside, they won't be able to help you avoid any unexpected breakdowns or repairs. Following your car's recommended maintenance schedule can't help prevent every issue. And if you have a car that's no longer covered by an active factory warranty, you'd be left paying for any repairs on your own, but not when you have an Endurance vehicle protection plan.
Like a car's factory coverage, Endurance plans are designed to protect a vehicle's vital components from breakdowns, including the engine, transmission and more. Some plans, like Advantage, can even help you protect your vehicle while allowing you to save up to $3,500 in yearly maintenance services, including essentials like tire rotations, PSI checks, engine diagnostic exams and more. You'll even be able to enjoy some one-time only services, like a battery replacement, cooling system maintenance and more for even more coverage and savings.
But that's not all, as every Endurance plan also allows you to go to any certified mechanic or repair shop of your choice while giving you 24/7 roadside assistance and towing, trip interruption coverage and even rental car reimbursements. You'll also be automatically eligible for an entire year's worth of Elite Benefits, including extra perks and savings like collision discounts, tire replacements or repairs, and more.
Save on Costly Auto Repairs with Endurance
Parking your car outside does have its drawbacks, but with the proper care and the backing of an extended car warranty, you can get back on the road in no time. But while extended warranties from automakers and other third-party providers can help protect your vehicle, only Endurance can give you comprehensive coverage while helping you save up to $3,500 on your car's maintenance needs with the Advantage vehicle protection plan. 
Or, you can find basic powertrain coverage for your car's vital components without breaking your budget, with plans starting as low as just $79 per month. Plus, every Endurance plan also comes with standard benefits like roadside assistance and more, making you eligible for a full year of Endurance Elite Benefits for even more peace of mind.
More like this
News

As we transition away from combustion engines, electric vehicles (EVs) continue to dominate the automotive conversation. The latest development involves Honda's joint venture with General Motors to co-produce affordable electric..

Read More

News

There are a number of important components that allow your vehicle to operate, and each individual piece serves a purpose. Given the intricacies of these pieces, the value is naturally..

Read More

News

For decades, used cars have been the go-to solution for budget-conscious buyers. American shoppers could readily find quality second-hand vehicles for under the average price of $20,000 at most dealerships...

Read More