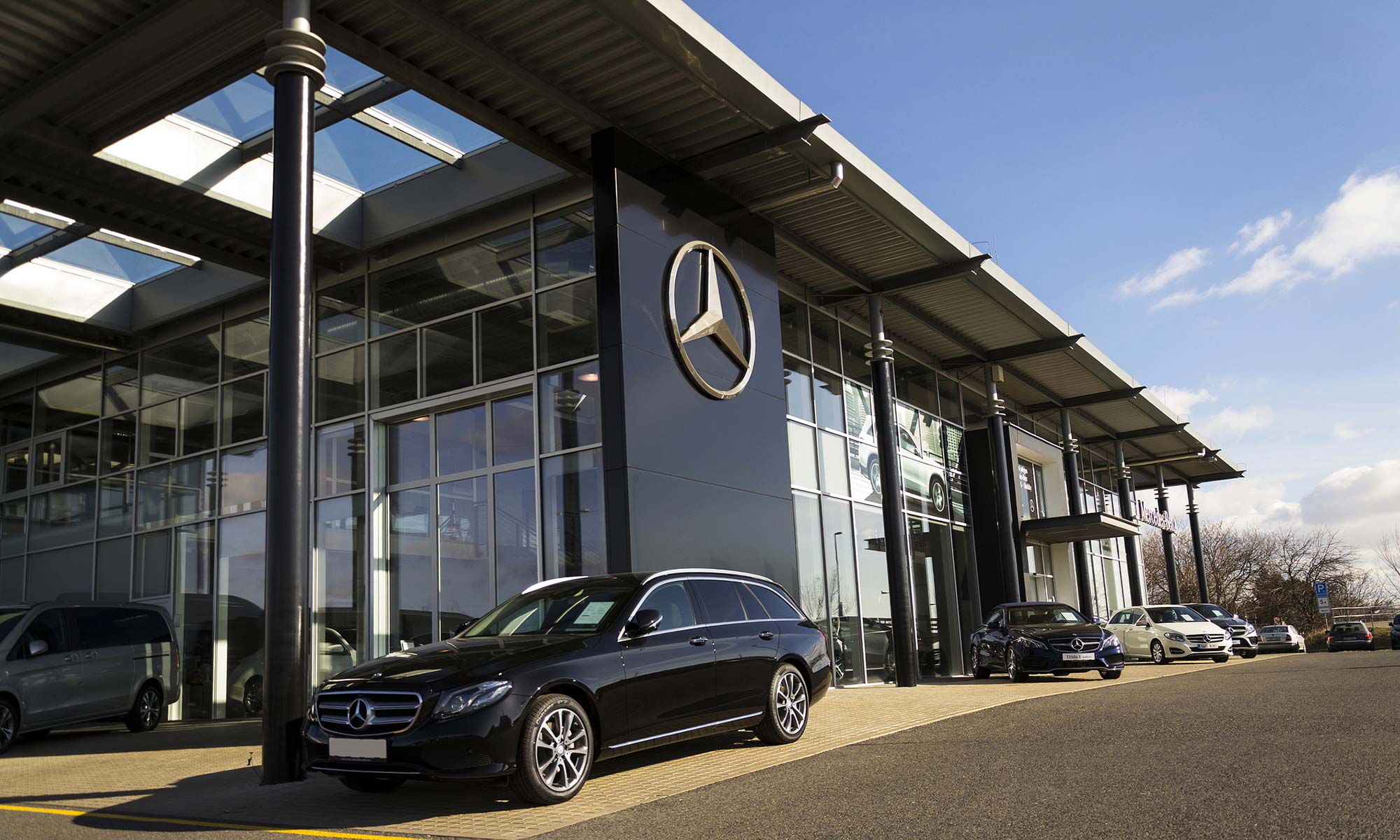 We live in a world of subscriptions. Consumers have thoroughly embraced paying modest monthly amounts for goods and services, from meal kits to media streaming. And while businesses like HelloFresh and Netflix have popularized subscription services, the concept dates back to the early days of telephone service and milk delivery. 
Knowing that people are more comfortable with small monthly expenses than larger one-time purchases, automakers jumped on the bandwagon to expand their revenue streams. General Motors was one of the first automakers to promote monthly subscriptions with the launch of its OnStar emergency call system in 1996, a service that falls under the "telematics" banner. 
Since then, numerous other car brands have climbed aboard with similar offerings. Automakers include a free trial subscription (usually one to three years) for the purchasers of their new (properly equipped) vehicles. However, these and subsequent owners are expected to pay a monthly or annual fee to enjoy continued access to emergency support, remote vehicle features, and similar services.
Starting with Tesla and its autonomous driving technology, automakers sought to grow the subscription model beyond telematics. Mercedes-Benz is now expanding its offerings with a monthly "acceleration fee" for a noticeable improvement in 0-60 mph times on select models. 
Let's dive into some examples of current car subscriptions and then explore the details of the new Mercedes-Benz program.
What are Car Service Subscriptions?
Car subscriptions, not to be confused with car rental subscriptions, are offered by automakers as a way for consumers to enjoy improved or added benefits. At a minimum, this can include paying a fee for SiriusXM satellite radio, something that's available in many newer cars. And most automakers have their own equivalent to "OnStar" for crash notification and support, remote starting and locking/unlocking, location and tracking services, and vehicle diagnostics. In addition, there may be a charge for navigation and mapping services, something that Toyota is introducing on its vehicles with a new infotainment system. 
On a more advanced level, automakers require a subscription to access driving support technology, like Tesla's Full Self-Driving mode and General Motors' Super Cruise option. These systems provide autonomous driving services via a one-time fee or monthly subscription that varies by the automaker. 
BMW announced plans in 2020 to start charging a monthly fee for specific options like heated seats. And this became a reality earlier this year for BMW customers in Germany, New Zealand, South Africa, South Korea, and the UK. Owners pay about $18 a month (or $410 for a one-time payment) to use heated seats. Other subscription options include a heated steering wheel, adaptive cruise control, and automatic high beams. 
But the mere mention of this approach caused an uproar in the US. An April 2022 study from Cox Automotive showed that the majority (75%) of car shoppers in America disliked the idea of signing up for subscription-based options. 
These consumers expect the out-the-door price to include most features and services, an attitude that doesn't bode well for subscription-hungry car companies. Lawmakers are even getting into the act with a draft bill in New Jersey that seeks to ban certain car-based subscriptions.
While not an exhaustive list, here are some of the subscriptions offered by automakers to their US customers. Access to these services may vary by model and model year. 
Audi
Connect CARE:

Emergency support, vehicle diagnostics, and remote services.

Connect PRIME:

Enhanced navigation, basic Wi-Fi hotspot access, and Connect CARE services. Other features include voice recognition, Amazon Alexa and Amazon music access and traffic information.

Connect PLUS:

Expanded data services and Connect PRIME services, including Wi-Fi data plans and online radio.
BMW
BMW ConnectedDrive

: Emergency support, navigation enhancements, vehicle diagnostics, and remote features. Wi-Fi access is available via a separate data subscription.
Cadillac
OnStar/Connected Services:

Different options offer emergency support, vehicle diagnostics, navigation, hands-free calling, streaming, Wi-Fi access, and remote features.

Super Cruise:

Semi-autonomous driving support
Porsche
Porsche Connect:

Emergency support, vehicle diagnostics, navigation, streaming, and remote features. Wi-Fi access and an enhanced security system are available separately. 

Function on Demand:

Individual Taycan EV subscription options for active lane keeping, enhanced lighting, speed optimization, and range management. 
Tesla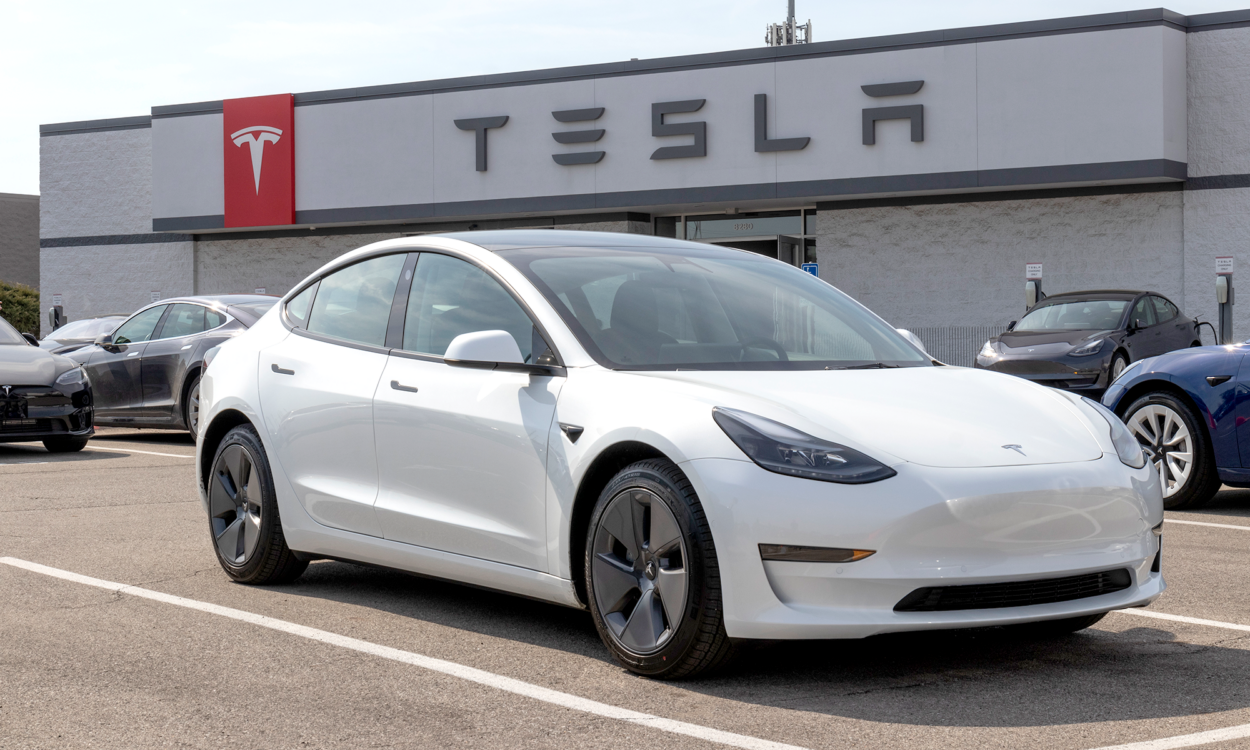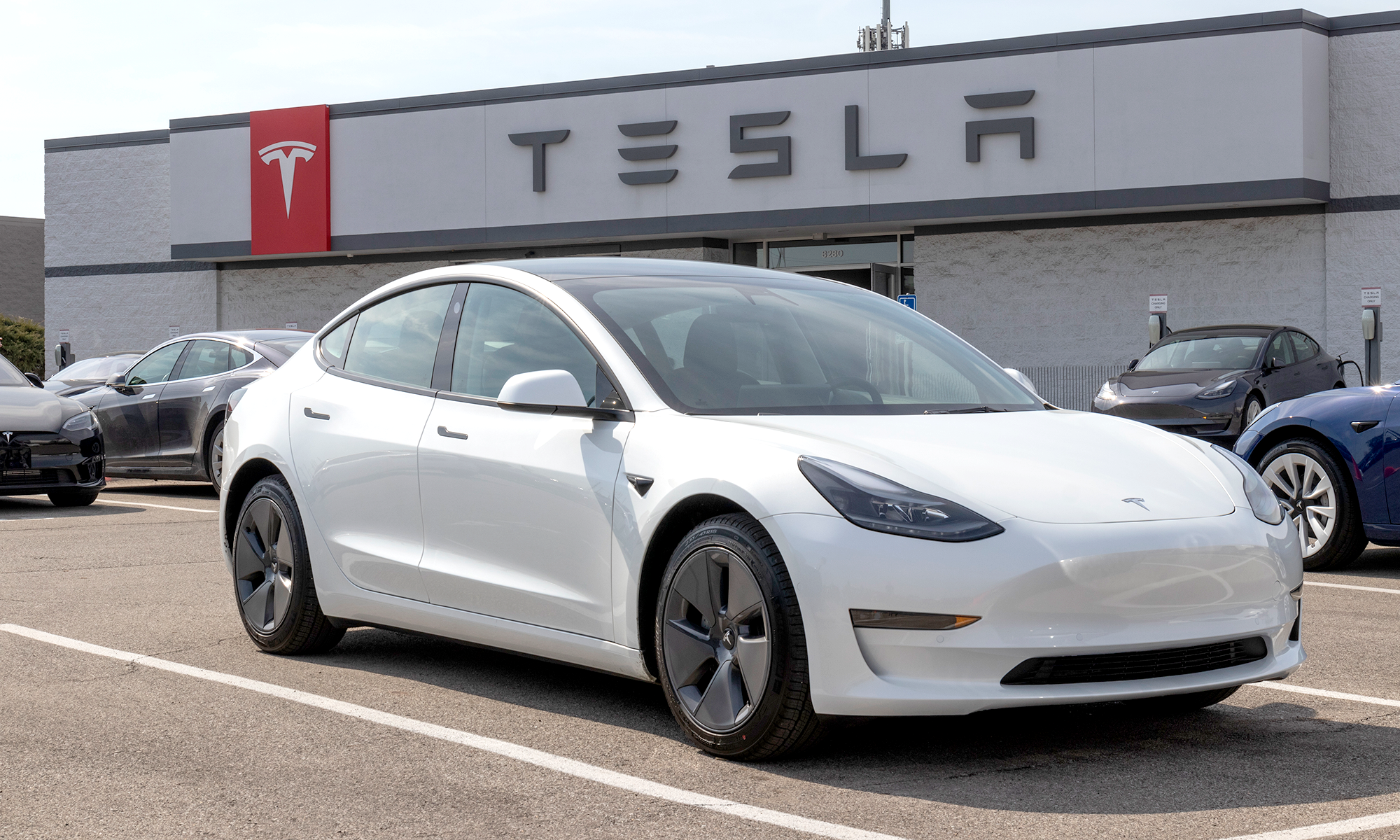 Connectivity:

Navigation (Standard); navigation, streaming, live camera view, internet browsing (Premium)

Full-Self Driving:

Autonomous driving support
Toyota
Toyota Connected Services:

Various plan levels provide emergency support, vehicle diagnostics, Wi-Fi hotspot access, remote features, navigation, and/or concierge help.
Volvo
Volvo On Call:

Emergency support, vehicle diagnostics, and remote features. 
Whether your vehicle offers monthly or annual subscriptions for increased performance or just the capability to utilize things like Amazon Music or Apple CarPlay, no subscription can help you when an unexpected breakdown happens. And for those with cars outside their factory warranty coverage, you'd be left paying for any repairs on your own—but not when you have the award-winning coverage of an Endurance auto protection plan.
With Endurance, you can rest easy knowing that your eligible vehicle is getting comprehensive coverage and a slew of benefits. That includes complimentary 24/7 roadside assistance and towing (including lockout services and more), trip interruption coverage AND rental car reimbursements. You'll even have access to a full year's worth of Endurance Elite Benefits for just a small activation fee. These Elite Benefits include even more perks and savings, including tire replacements/repairs, collision discounts, key fob replacements and up to $1,000 in total loss protection.
What's Mercedes-Benz's New Subscription Fee?
Dubbed "Acceleration Increase," Mercedes-Benz is selling a subscription that offers quicker performance for some models in its EQ line of electric vehicles. However, the idea of offering a manufactured-supplied performance upgrade isn't new; Volvo has been selling its Polestar Engineered software (for improved engine output) for several years, though they only charge a one-time fee. Ford has had similar purchase-only offerings for the Mustang and other vehicles in its lineup.
For Mercedes, however, as of December 2022, they are charging $1,200 per year to unlock extra capabilities already in these EVs for US-based drivers. The company promises a "noticeable improvement" in acceleration, up to 1.0 seconds faster in 0-60 MPH performance, and reprogramming the electric motor to maximize torque and the output curve. In a nutshell, subscribers to this Mercedes upgrade can expect an increase in motor output by 20 to 24%. For European drivers, however, this will have to wait as legal troubles starting November 2022 have paused that rollout. 
Mercedes only offers Acceleration Increase on the upper range of EQ models. There's no word about how the upgrade affects the range of these EVs. Mercedes-Benz also notes that the below acceleration changes are approximated.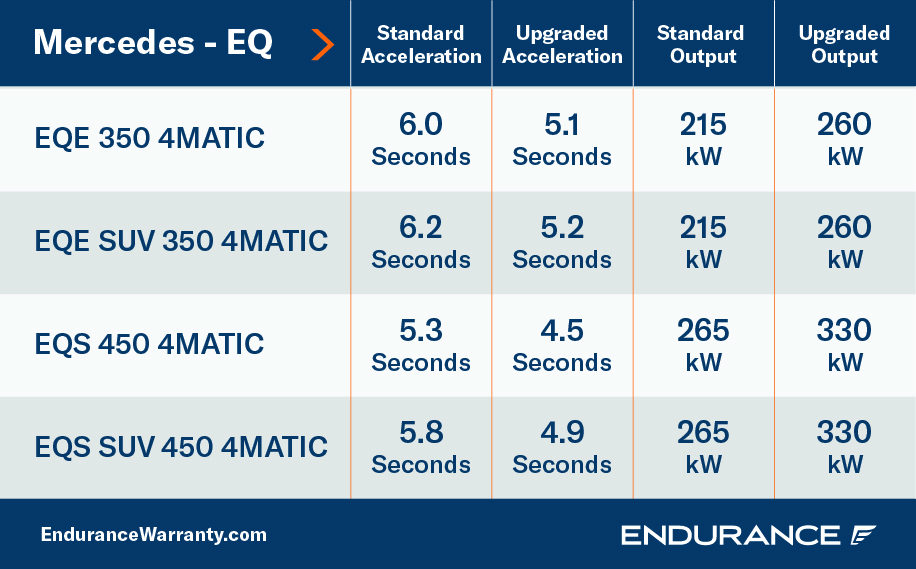 How Endurance Can Help You Save
Owning a luxury vehicle offers a sense of pride and accomplishment, but there are other considerations, like reliability. According to RepairPal, Mercedes-Benz ranked near the bottom (27th out of 32 brands) for reliability, meaning Mercedes-Benz owners need all the help they can get. And luckily, Endurance is there for coverage against breakdowns and surprise repair bills. A Supreme for Highline plan protects select Mercedes-Benz models under eight years old with less than 80,000 miles. 
This unique coverage, along with every Endurance plan, includes an extensive list of benefits, like 24/7 roadside assistance, trip interruption protection, and rental car reimbursement. Endurance also includes: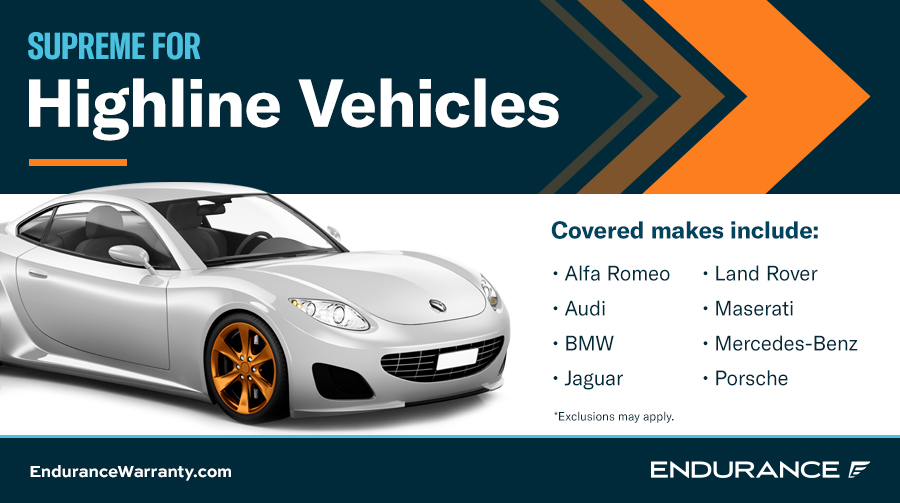 Endurance Auto Protection Plans: Ownership Made Easy
While car subscriptions may help with autonomous driving and engine performance, the typical car owner is looking for help with repair expenses. Since 2006, Endurance has provided savvy car owners with a wallet-friendly way of dealing with the costs of breakdowns. From select luxury models to high-mileage vehicles, an Endurance auto protection plan (sometimes called an extended warranty or a vehicle service contract) meets just about everyone's needs. 
All Endurance customers are eligible for one year of free Elite Benefits; pay a small enrollment fee for access to up to $2,000 in valuable services like tire repair and replacement, key fob replacement, and collision discounts.
There are three easy ways to learn all the benefits of an Endurance protection plan:
Explore the Endurance blog for expert-written articles covering maintenance advice, DIY car care, make and model comparisons, and other valuable topics. 
More like this
Make/Model

If you're the owner of a Honda Accord, you certainly aren't alone. The brand has a great reputation for producing some of the most reliable cars on the road, with..

Read More

Make/Model

The last thing any Ram driver wants is to hear an odd noise while driving down the road, followed by a mechanical issue within their vehicle. Unfortunately, mechanical breakdowns are..

Read More

Make/Model

Finding yourself in the position where you are notified of a recall affecting your vehicle is never a fun situation, but it should require immediate action on your part. Depending..

Read More