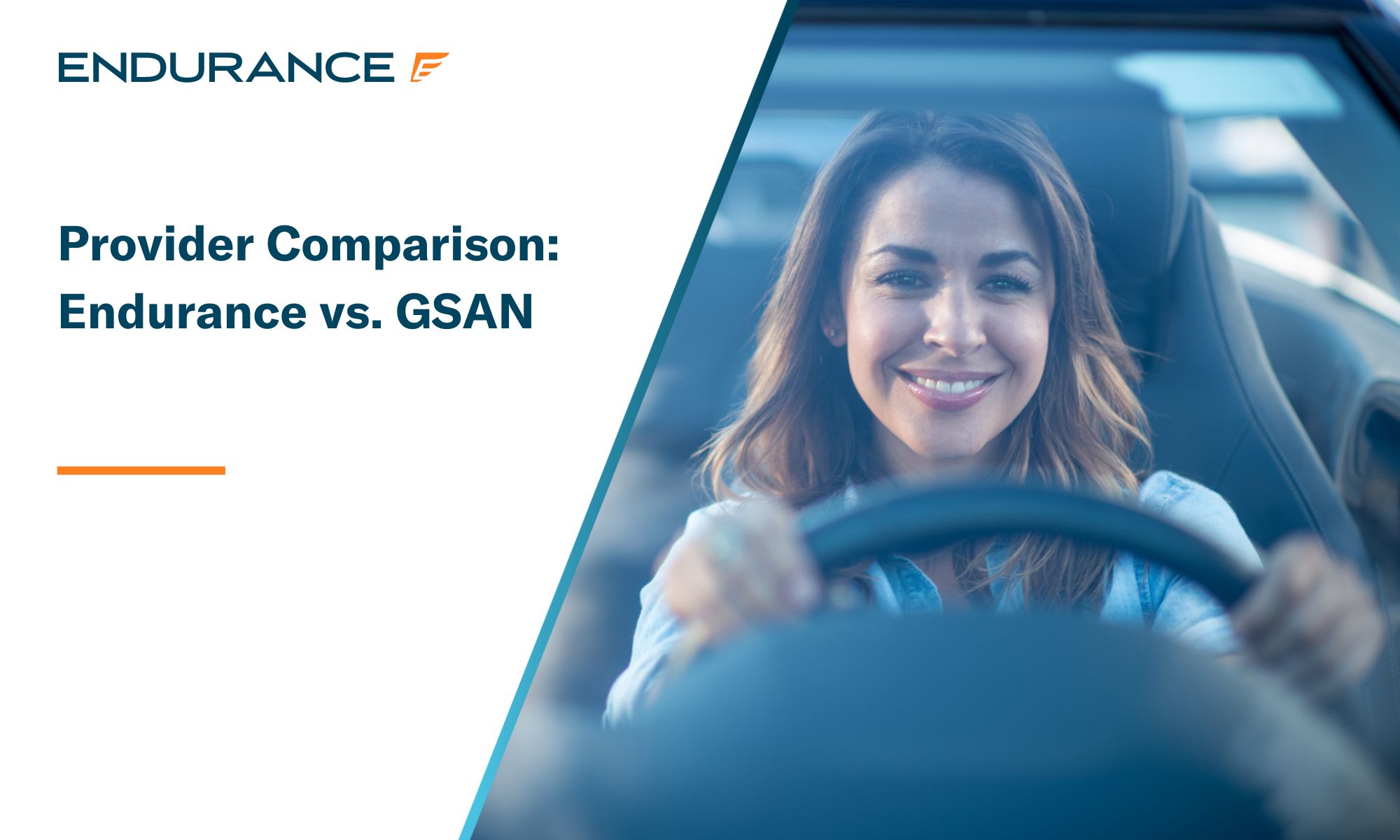 Buying a used car can have a lot of benefits and is a great way to save money while still getting a quality vehicle. When purchasing a used vehicle, though, you need to think about how you are going to protect your car. A new car will come with a factory warranty that is provided by the manufacturer and will help you make any repairs that come up through no fault of your own. With a used car, though, the factory warranty will most likely be finished, which can present some problems if you want assistance when the time comes to take your car to the repair shop.
One of your best options for protection after the factory warranty has run out is to get a vehicle service contract (VSC). Sometimes called an extended warranty, a VSC covers your vehicle and all of its relevant components and will help you pay for repairs as well as offer other benefits that give you confidence when you are out on the road. This is a great way to keep your vehicle running smoothly and make the most of your purchase.
There are a lot of different VSC providers on the market, and it can be difficult to know which one is right for you. Two of the leading providers, Endurance and Gold Standard Automotive Network, offer top-notch protection and a wide variety of plans to keep your vehicle running smoothly. Knowing what each of these warranty providers has to offer and how they stack up against one another will help you make the right decision for your vehicle and your particular driving habits.
Overview of Endurance Warranty Services
Since 2006, Endurance Warranty has been providing vehicle service contracts to drivers all over the country. Endurance has paid out over $300 million in claims, meaning drivers have been able to get the help they need when they need it most. With many levels of coverage ranging from the most basic powertrain coverage all the way up to comprehensive plans for high-end luxury vehicles, there is a customizable option for nearly every type of vehicle and budget. Plus, with a range of standard and extra benefits like 24/7 roadside assistance, tire replacement, and trip interruption coverage, you can be certain that you will be covered for almost any eventuality on the road.
Overview of Gold Standard Automotive Network (GSAN)
GSAN was founded on the idea that customers deserve more options when it comes to VSCs. GSAN offers a range of plans that can cover you and your vehicle and has a focus on variety. One of the things that set GSAN apart from the competition is the added routine maintenance coverage that comes with its warranty plans. Unlike many other third-party VSC providers, GSAN works through dealerships and agents, which means consumers have to be put in contact with providers in their area if they want coverage for their vehicle.
Direct Comparison
Choosing the right VSC for your particular vehicle and needs is essential if you are going to be protected on the road. Every driver is different, and every car will need unique coverage. Both Endurance and GSAN offer coverage that can help you get repairs as soon as they come up. Knowing how they compare to one another will allow you to make an informed, confident decision for your coverage.
Comparison of Coverage
Endurance
Endurance offers an incredibly wide range of plans that are all designed for different situations and requirements. The base plans include the following, but Endurance also offers customizable coverage options:
Supreme – The Supreme plan is Endurance's exclusionary coverage plan. It covers nearly every component of your vehicle with only a few exceptions. If you are looking for a VSC that is as close to the manufacturer's warranty that came with your vehicle, this could be an excellent option.
Supreme for Highline Vehicles – If you own a high-end luxury car made by automakers like BMW, Porsche, Jaguar, or Land Rover, Supreme for Highline Vehicles could be a good choice. This plan is for luxury vehicles that are up to eight years old and with less than 80,000 miles and may have an applicable deductible.
Superior – If you don't need exclusionary coverage but want to protect your vehicle as much as possible, the Superior plan is a good option. With comprehensive coverage and all the perks that come with Endurance's plans, it can help you protect your car to an incredibly high standard.
Select Premier – For those who have relatively high-mileage vehicles, the Select Premier plan is the right choice. If you own a car that has up to 150,000 miles on the odometer and want to protect the transmission, drive axle assembly, and select lubricated components, this plan can help.
Secure Plus – Working with a budget can be difficult if you want to protect your vehicle's most important components, plus some extra parts. The Secure Plus plan covers all the most basic parts as well as some electrical components and air conditioning.
Secure – The Secure plan is Endurance's most basic warranty coverage. Starting at just $99 per month, this plan covers all the most important parts of your vehicle, including the powertrain and transmission systems.
Advantage – If you want maintenance coverage for your vehicle, Advantage is the plan for you. With up to $3,500 in routine maintenance protection, you can stay on top of your vehicle's upkeep and make sure it stays running for as long as possible.
Every Endurance plan also comes with standard benefits like 24/7 roadside assistance, towing and lockout services, trip-interruption coverage, and rental car reimbursements. Plus, for a small activation fee, you get a year's worth of Endurance Elite Benefits, including extra perks and savings like key fob replacements, tire repairs or replacements, collision discounts, and total loss protection.
GSAN
GSAN offers different tiers of coverage, one of which may be better for your specific vehicle and situation than another. These plans include:
Gold – This is GSAN's most comprehensive plan and covers any factory-installed components with only a few exceptions. It will not cover any damage due to corrosion, accidents, or a lack of upkeep on your part.
Silver – The Silver plan covers many different components but isn't exclusionary like the Gold plan. The covered components include fuel and braking systems, cooling, and much more.
Bronze – This is a relatively basic plan, but it has no maximum term like some of GSAN's other plans have, which makes it more versatile and accommodating.
Powertrain 10K Plus – This plan has a maximum term of seven years and relatively comprehensive coverage. The systems it covers include cooling, steering, and fuel systems, as well as the basic powertrain components.
Powertrain 10K – This basic plan covers the powertrain as well as electrical components, air conditioning, and transmission systems.
Powertrain – GSAN's most basic plan covers the powertrain for up to two years, but you can add coverage for up to seven years of other components and systems like cooling, transmission, and the turbocharger.
GSAN plans come with some standard benefits like 24/7 roadside assistance, rental car reimbursement, and total loss protection. GSAN also offers maintenance coverage of up to $2,000 for things like tire rotations, three oil changes per year, and annual alignment checks.
Comparison of Costs
Endurance
Because Endurance offers a wide range of coverage options and customizable plans, this means that there are all kinds of choices for your budget. Every Endurance plan is catered to fit the specific needs of the make and model of your car as well as the miles on the odometer. Plans start at $99 per month and generally go up from there depending on how comprehensive you want your coverage to be and what extra protection you might need. There will also be a deductible ranging from $0 to $500, depending on the plan and options you have chosen. Knowing what your budget is and what your vehicle's needs are will help you find the plan that suits both of them. You can also preview pricing using the Endurance online store, request a free quote using the contact form, or call customer service for assistance.
GSAN
GSAN does not list the prices of its plans online, and it provides coverage through third-party dealerships and agents. This might be an issue for drivers who live in areas with a higher cost of living or people who have higher-end vehicles that require a more comprehensive plan. The lack of transparent pricing means that you will have to get a quote for your specific vehicle from a local dealer before you can even find out if GSAN's plans are within your price range or not. There is no option to get a quote on their website, so finding out what is available to you could mean more legwork than other providers.
GSAN also has limits on coverage for specific procedures, which might end up costing you more money, even if you're covered. For example, there is a $1,600 transmission repair maximum, a $2,400 engine repair maximum, and a $1,200 transfer case maximum. All of these repairs can cost over the maximums listed, which means you would have to pay the difference. If you are looking for a complete plan that covers entire repairs, another provider may be better for you.
Comparison of Claim Processes
Endurance
One of the biggest benefits of working with Endurance for your vehicle service contract is the fact that they are a direct provider of most of their plans. This means that when the time comes to file a claim, you can do it directly with Endurance's award-winning customer service team, which saves time and gets your car back on the road faster. All you have to do is take your vehicle to the repair facility of your choice, present your Endurance coverage, and they will take it from there. This easy, straightforward, and fast claims process is one of the things that makes Endurance a great choice for most drivers.
GSAN
When you break down or need a repair for your vehicle, you have to get it towed or transported to a licensed shop. From there, you can connect GSAN to the shop and let them work out whether or not the repair will be covered. No work can start until GSAN approves the repair, so you may have a wait time, especially if there are delays in the network of providers for your specific plan with the dealership or agent.
Comparison of Customer Reviews and Ratings
Endurance
Endurance has a very strong rating on Trustpilot, which means that customers have been satisfied with their service and peace of mind. Many of the Trustpilot reviews are especially complimentary towards Endurance's top-notch customer service team. When something goes wrong with your vehicle, and you find yourself stranded out on the highway, having a customer service team on your side can be a big weight off your mind. Often reviews mention specific customer service team members by name and recount experiences when they needed help, and Endurance was there to provide it.
GSAN
Gold Star Automotive Network is not rated on Trustpilot but has a 3.6 out of 5 rating on the Better Business Bureau (BBB) website. While many customers have not had any issues when things have been covered, they share that they have run into issues with the claims process and the payment structure. In many cases, customers have been denied service or had trouble getting ahold of the right people to work on their issues. This is potentially because GSAN works with outside dealers and agents, which can cause confusion and miscommunications in the claims process.
Get the Best Protection Available With Endurance
When the time comes to mechanical breakdowns and getting the help you need on the road, you need to be sure that your VSC or warranty provider is with you the entire way. Endurance's mix of excellent service and high-quality coverage means you can rest easy every time you get behind the wheel.
Endurance has coverage plans for all kinds of vehicles ranging from basic powertrain coverage all the way up to plans for high-end luxury vehicles. Endurance also has options available for cars that other providers won't cover, such as Canadian Gray Market vehicles, cars with a rebuilt or salvage title, and vehicles used for commercial purposes like rideshare or delivery.
Experience our award-winning customer service firsthand by calling our dedicated team at (800) 253-8203 to request a FREE quote. Alternatively, explore our online store for an instant price preview and shop with confidence.
You can also find more resources on the Endurance blog, including articles on topics ranging from coverage comparisons with CARCHEX and CarShield to vehicle buying guides, automotive FAQs, DIY maintenance tips and tricks, and more.
Comparison Frequently Asked Questions (FAQs)
Is Endurance vehicle protection legit?
Yes, Endurance has been in business for over 15 years and has paid out millions of dollars worth of claims to thousands of happy drivers all over the United States.
What is the average cost of Endurance auto warranty?
While the cost of your particular coverage will change depending on factors like make, model, and mileage, Endurance Warranty plans start at just $99 per month.
What are the benefits of Endurance car warranty?
The benefits of working with Endurance for your vehicle's VSC are an award-winning customer service team, extra perks like 24/7 roadside assistance, towing, and a wide variety of plans for all kinds of cars and situations.
What does an Endurance Warranty cover?
Endurance will cover all kinds of vehicles and components and even some vehicles that other providers won't, such as commercially-used cars, salvage cars, and Canadian Gray Market vehicles.
What is the difference between an Endurance Warranty and a Gold Standard Warranty?
The biggest difference between Endurance Warranty Services and GSAN is that Endurance is a direct provider. GSAN works through third-party dealers and agents, which may cause longer claims processes or communication issues.
More like this
Comparisons

Owning a car is incredibly liberating, but unfortunately, that freedom comes at a significant cost. Not only is it expensive to purchase a vehicle, but the cost of annual repairs..

Read More

Comparisons

Drivers generally know that staying on top of a car's service schedule and needed repairs are essential parts of vehicle ownership. Making repairs as soon as they come up will..

Read More

Comparisons

There's no getting around the fact that car ownership can be expensive. With the cost of annual repairs and maintenance only ever on the rise, it's no surprise that vehicle..

Read More