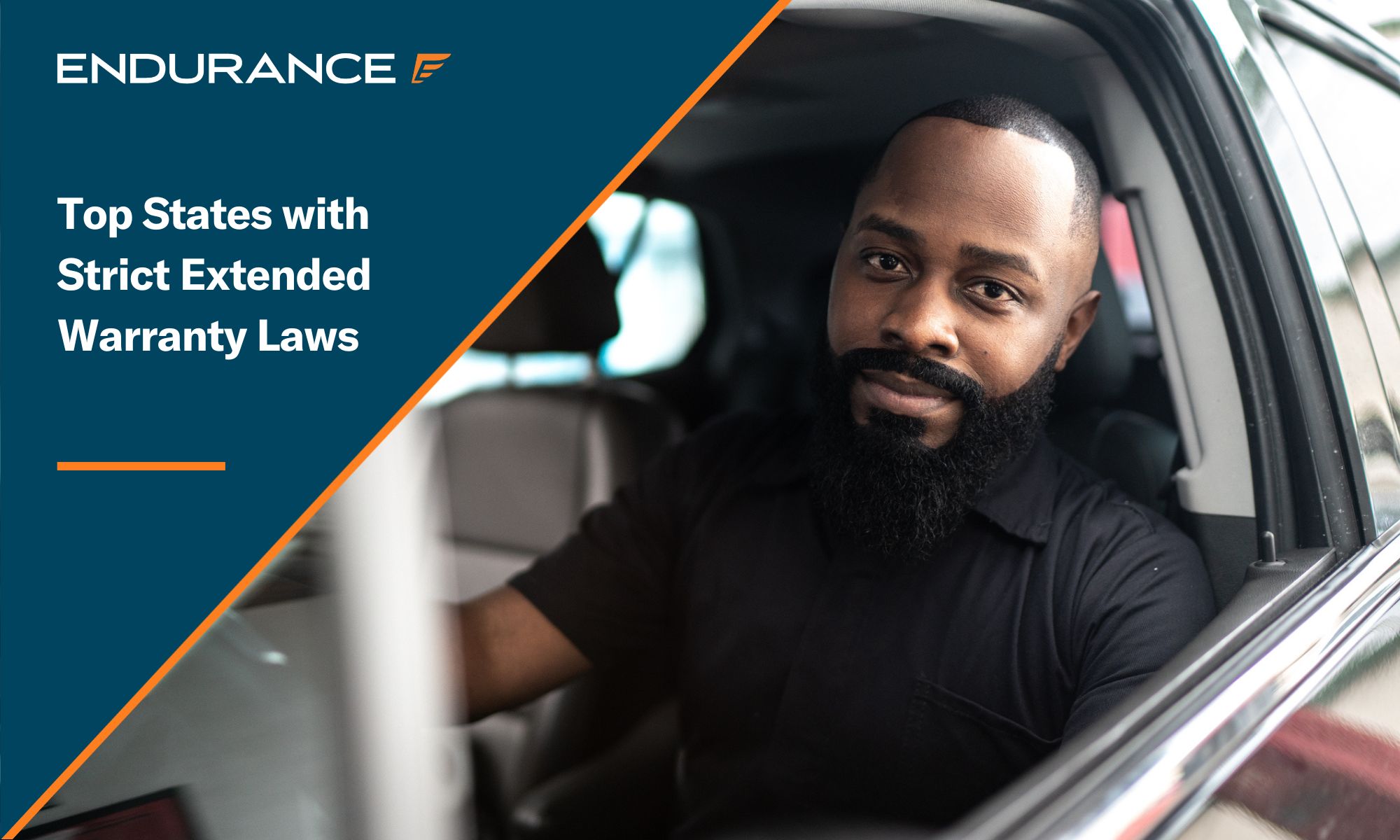 Buying a used vehicle or new car has a lot of benefits that can make your life easier and reliably get you where you need to go. When you purchase a vehicle, you are also responsible for ensuring it stays in the best possible condition. Getting repairs done as soon as an issue arises is your best bet for keeping your car running smoothly and avoiding expensive breakdowns and repair costs. Having a plan in place for when something goes wrong with your vehicle will help you be ready so you don't end up with big repair bills at the shop.
Getting an extended warranty is one of the best ways to prepare for car troubles. While your vehicle most likely came with a factory warranty from the car's manufacturer when it was new, a used or high-mileage car probably won't be covered anymore. If this is the case, you have quite a few options for getting coverage for repairs. Depending on your state, though, there may be limits on the type of warranty you can get, so it is best to know what is available to you. With a quality protection plan in place, you can have peace of mind knowing that you can get your car fixed the next time a problem pops up.
What Is an Extended Car Warranty?
New vehicles generally come with a factory warranty that the automaker provides to protect you from car repairs related to the design or issues at the factory. These warranties are usually good for anywhere between three years or 36,000 miles and 10 years or 100,000 miles. Should a problem come up on your new vehicle through no fault of your own, you can take it to the dealership, and they will repair it so you can get back on the road. When this warranty runs out, you will be responsible for any repairs unless you get extended coverage.
Extended auto warranties come in many different forms, and you must choose the right one for your particular situation. Some vehicle manufacturers offer extended coverage that you can buy for when your factory coverage ends. These manufacturer's warranty plans usually need to be purchased before the factory warranty is up, and all vehicle repairs need to be done through the dealership. Manufacturer extended warranties are available everywhere and usually come with limited coverage options. If you want to stick with your car dealership for repairs because it is convenient for you or if you prefer to have coverage through the company that offered your original warranty, this might be a good option.
The other type of extended car warranty is available through a third-party extended warranty provider. These warranties, which are more accurately called vehicle service contracts, or VSCs, are offered in different levels of coverage, from the most basic powertrain warranty to the most comprehensive bumper-to-bumper warranty with exclusions. With a third-party VSC, you will also usually get extra perks and benefits like roadside assistance and rental car coverage. One of the downsides of getting third-party VSC, though, is that some states have limitations and restrictions on them, which can make getting the right one difficult, depending on where you live.
Why Are There Restrictions on Extended Warranties?
Some states have restrictions on extended warranties because of how they classify them. In some cases, a state will classify extended coverage as a type of insurance, which means that the provider has to be registered with the insurance commission in that state. Many states also require every extended warranty to be backed up by an insurance policy or a cash deposit, which can make operating as a third-party VSC provider incredibly expensive.
These restrictions are in place to make sure that third-party VSC providers can back the coverage plans they are offering. This way, you can be sure that you can get the help you need when your car needs repairs. While these laws are intended to be helpful, they can also make getting the right VSC difficult if you live in a state that has a lot of restrictions. Knowing what the laws are in your state can help you decide which type of extended coverage is best for you and your car.
What States Have the Strictest Extended Vehicle Warranty Laws?
Before you start thinking about what type of extended coverage you should get for your vehicle or car warranty costs, it is important to know which states have the most restrictive laws. Almost all states require third-party VSC providers to have some kind of financial backing for all of their coverage options. This protects customers and helps providers cover their plans if there is an unusually high influx of claims. However, which states have the strictest laws?
California

South Carolina

New Hampshire

New Jersey
Some states, such as New Hampshire and New Jersey, require VSC providers to keep at least 40% of their income from their contracts in a reserve account. South Carolina has this same requirement, and providers must also keep 5 percent with the state.
Some states, on the other hand, have very few restrictions on VSC providers. In Nevada, for example, providers only have to have an insurance company cover their contracts and be registered in the state. Kansas has almost no laws on the books regarding extended vehicle coverage. This means that you have a lot of options for extended coverage in these states, but it also means that you should be very careful when choosing a third-party provider and make sure they can back up their contracts.
California has the most restrictive laws for extended warranties to cover repairs. In California, extended warranties can only be purchased through a licensed car dealer, and third-party VSCs are not allowed at all. In fact, offering a VSC as a third party in the state of California is considered a felony and is a very serious offense that can warrant a fine of up to half a million dollars.
Because of this, you can only get extended coverage through the dealership, which can limit your options. Even licensed dealerships have to jump through hoops in order to offer coverage, including obtaining a Vehicle Service Contract Provider license, and dealers have to have a B++ rating or higher from A.M. Best Company. Though these laws are in place to protect consumers from scams, they are limiting for extended warranty companies.
Endurance Coverage Nationally and in California
While VSCs can't be sold by third parties in California, mechanical breakdown insurance can. Mechanical breakdown insurance, also called MBI, covers your vehicle's components much like a VSC does. The only difference between these two types of coverage is that MBI is regulated like insurance instead of a warranty, which makes it a great option if you live in California. Endurance offers comprehensive mechanical breakdown insurance for California residents who want to keep their vehicles running long after the factory warranty.
While Endurance offers VSCs to the rest of the country, Californians can get MBI with all the perks and benefits that come with Endurance coverage plans. This includes things like towing reimbursement, trip interruption reimbursement, and rental car reimbursement to keep you on the road if something goes wrong with your car. All of this is accessible by downloading the mobile app or calling Endurance's award-winning customer service team.
One thing that sets Endurance apart from other coverage providers is the wide range of available plans and customization. From the most basic Secure plan all the way up to vehicle protection for your high-end luxury car, an Endurance plan covers repairs for your new or used car. We even offer Advantage, a plan that takes care of all your routine maintenance items, such as oil changes and brake pad replacement, at the repair shop. There are even coverage options available for vehicles that other providers won't cover, like Canadian Gray Market cars, cars with a rebuilt or salvage title, or vehicles used for rideshare and delivery.
Get the Best Coverage for Your Car With Endurance
Getting the right protection for your car can help you keep it in good shape for many years to come. Even if you live in a state with restrictive laws regarding VSCs, Endurance helps car owners cover vehicle repairs and gives you the confidence you need when you are out on the road.
Endurance's award-winning protection plans start with monthly payments as low as just $99, and we offer varying deductibles, so there is something for drivers and budgets of all kinds. All Endurance plans come with a variety of standard and Elite Benefits, and you can take your car to any certified repair facility or your dealership if that is more convenient for you.
Find out more about how Endurance can help you, or get a free quote! Call (800) 253-8203 to speak to our representatives or shop online today. Read more warranty coverage guides or find other articles on vehicle buying guides, DIY tips, road trip planning guides, car insurance info, warranty comparisons for CARCHEX and CarShield, FAQs, and more on the Endurance blog.
Please note that the information provided is not intended as legal advice, and it is recommended that you do not rely solely on it for legal research purposes.
More like this
Extended Warranty

When driving on roadways around the world, the thing most car owners fear is being involved in an accident. However, mechanical breakdowns are the thing that every average driver should..

Read More

Extended Warranty

Every car owner knows how important it is to keep their vehicle in the best possible condition at all times. This means making sure that you are getting the proper..

Read More

Extended Warranty

Driving down the road only to experience an issue with your vehicle's steering capabilities is a terrifying experience, regardless of if you are driving a new vehicle or an old..

Read More