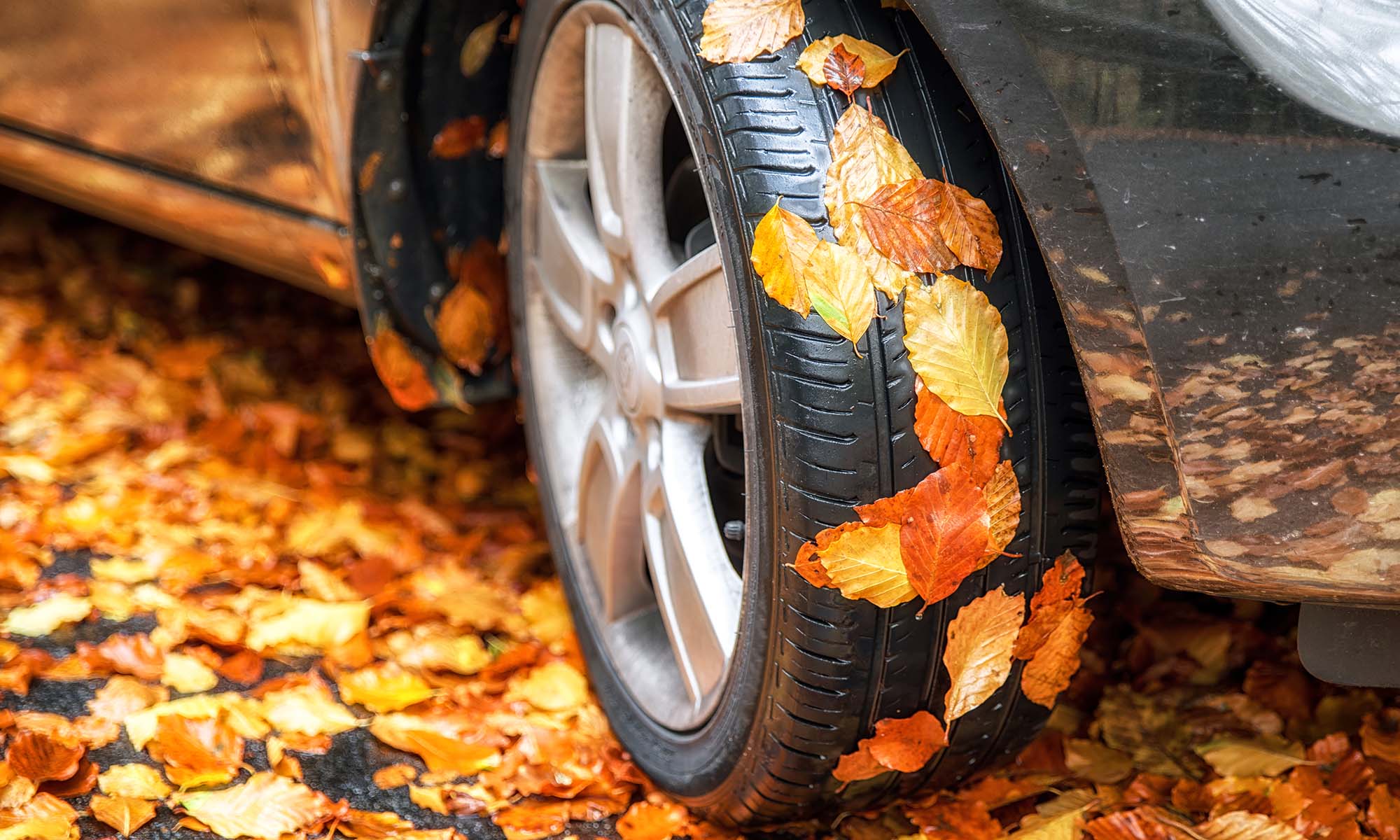 The end of a sizzling summer means the start of other things, including the back-to-school season for families, football tailgates, shorter days and colder temperatures. But while the seasons changing from summer to fall can change your daily, weekly or monthly schedules or routines, the same goes for your car. After all, regardless of the time of year, there are things every car owner needs to be prepared for. And for the fall, the change in weather with dropping temperatures and more rain, sleet and snow can take a significant toll on any vehicle while also impacting you as you drive.
That's why, as a car owner, it's essential to help prepare yourself and your vehicle for fall weather.
How Fall Weather Can Affect Your Vehicle
While people can wear a sweater or jacket to deal with the lower temperatures of the fall, cars aren't so fortunate. In fact, the increase in precipitation and the temperature drops can wreak havoc on any vehicle, which is why knowing how the colder and wetter weather of fall can impact your car can help you be prepared.
Paint Damage
A car's exterior constantly battles with the elements and environment, and it's no different during the fall. Specifically, the paint is vulnerable to scratching from loose tree branches that get picked up by the blustery winds. The dropping temperatures also often bring more potholes or other road debris, which can get kicked up by cars ahead of you on the road and end up scratching or chipping your car's paint. 
Drop in Tire Pressure
A properly inflated tire helps with safe stopping and maximizing fuel economy, but the season's low temperatures can lead to some potential issues as your tire pressure decreases. Specifically, every 10-degree drop in temperature causes a 1-2 pound per square inch (PSI) decline in tire pressure. So if you're not cautious, you could end up dealing with an unexpected tire blowout. It's also best to remember that you'll also gain 1-2 PSI for every 10-degree increase in temperature. So a car that may be at the right pressure at one time of day can be lower or higher depending on if the temperature increased or decreased as the day went on. 
Stress on the Battery
After a summer of scorching temperatures, your car's battery could be affected. And combining an already weak battery with the cold temperatures of the fall and winter months can only lead to issues like your car failing to start. 
A Build-Up of Rust & Corrosion
Unlike during the summer, when water quickly evaporates from a car's body and chassis, the weather conditions of the fall, such as the rain and snow, tend to cling to a car's exterior longer. This can hasten corrosion or serve as the starting point for rust. And road salts only make the problem worse. Instead, look to get regular car washes to help protect your car's paint and body panels, even in winter weather.
Fluids Thicken
Among all the liquids used in a gas-powered vehicle, motor oil and transmission fluid are among the most vital (besides gas, of course). But, the engine and gearbox have to work harder when the viscosity of supporting liquids thickens due to the cold weather. This means it may take longer for a powerplant to turnover or be more difficult to change gears. In addition, components in these systems may not receive proper lubrication. 
Windshield Damage
What might have been a small crack or chip on your windshield during the summer can rapidly turn into a major issue as the temperature falls. And the new season's swirling winds can bring loose branches unfriendly to windshields. Also, be sure never to attempt to defrost your car's window with hot or boiling water, as the sudden change in temperature (especially in freezing temperatures) can actually end up causing your car's windshield to crack.
How to Get Your Car Ready for Fall
The key to fall driving is having your vehicle ready for the weather, and following a few simple car care tips can help:
Rotate Tires
Proper tire maintenance helps with tread longevity, fuel economy, and safety. And if you can't remember the last time you rotated the tires, chances are it's time again, including any winter tires you may have. Be sure that this service includes a visual inspection of the tire tread and checking if you're dealing with over or underinflated tires.
Change the Oil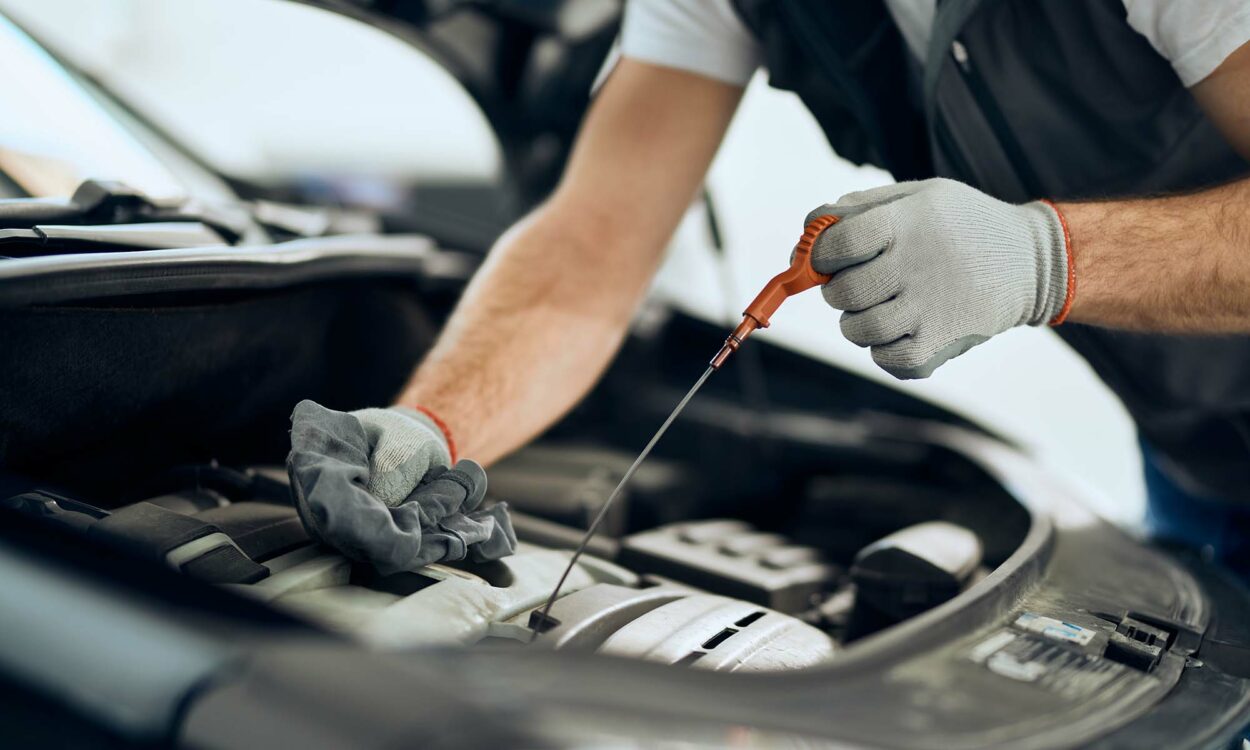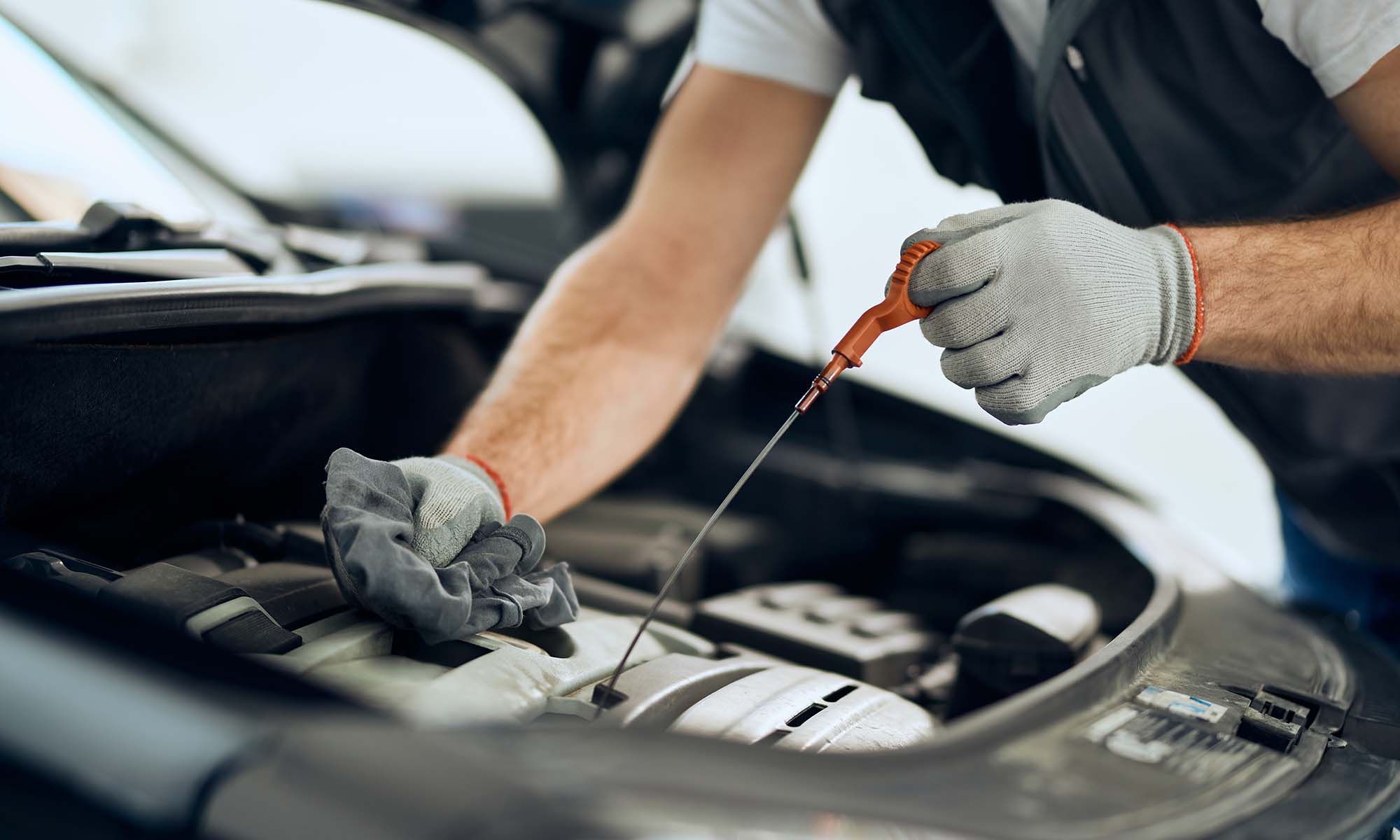 Changing engine oil is about as exciting as getting your teeth cleaned. But, while both activities aren't at the top of anyone's "to-do list" on a given day, both are important, as they help prevent problems later on. Check the owner's manual and maintenance records to see if your car is due for an oil and filter change. 
Check Essential Fluids
Engine oil and what you put in your car's gas tank aren't the only essential fluids a car needs. In fact, most modern vehicles will need to ensure they have the proper levels of brake fluid, transmission fluid, power steering fluid, and even windshield washer fluid, among others. Your car's engine also needs to be running at the optimal operating temperature, so checking your coolant levels is also vital, as cars can still overheat, even during the frigid temperatures of the year's colder months. Even better, most coolants are created with a mixture of water and antifreeze, so you'll be able to doubly protect your car's engine regardless of how the cold weather affects you or the rest of your vehicle.
Inspect the Brakes
Fall often brings about rain and sometimes even snow. And when faced with slick or icy roads, you'll need strong stopping power, so use the transition between seasons to ensure your car's brakes are in good shape. 
Prepare an Emergency Kit
If you don't have one already, now is the time to put together an emergency kit for your car, specifically one tailored to the season. At a minimum, it should have emergency flares/flashers, jumper cables, a flashlight, a fire extinguisher, and a first aid kit. Other useful items include an ice scraper, a cell phone charger or external battery pack, gloves, a shovel, duct tape, energy bars, a rain poncho, spare clothes (including a sweater and winter jacket), and drinking water. Emergency "space" blankets are also handy, especially when living in an area with severely cold fall and winter weather.
Replace Windshield Wipers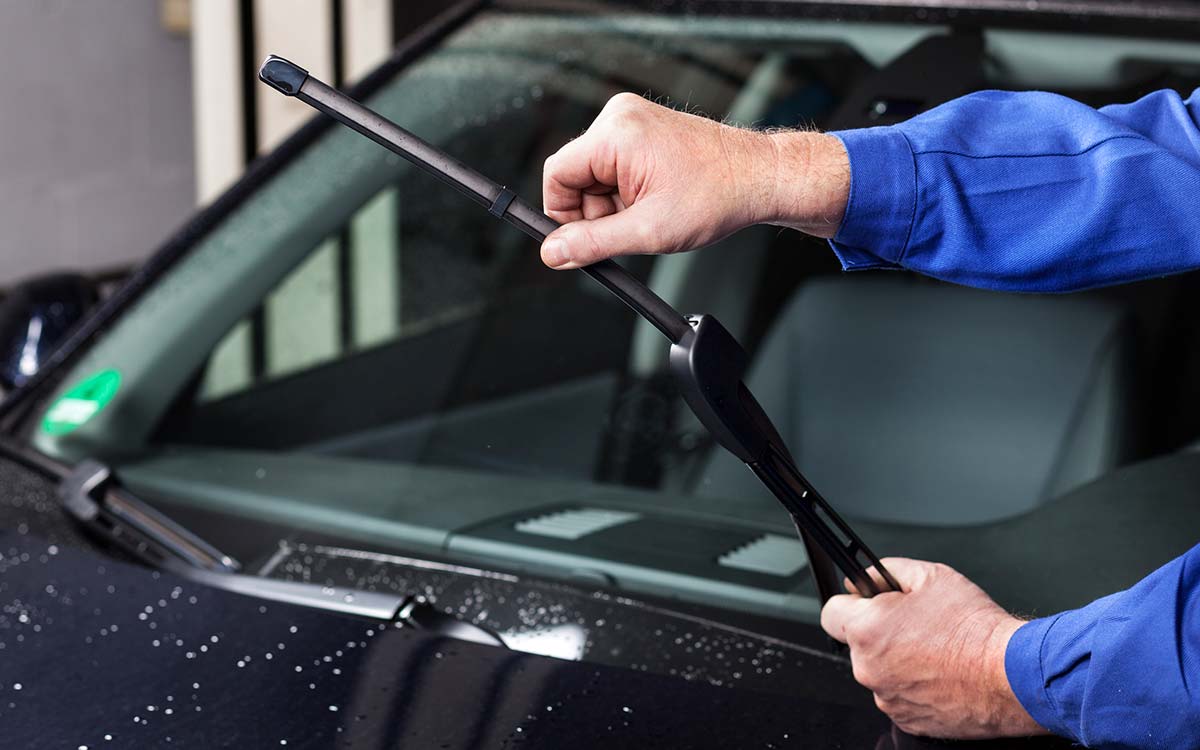 The summer heat has a way of eating away at rubberized car components like windshield wiper blades. So, ensure safer driving by replacing worn wiper blades or even installing a new set of winter wiper blades to help you be extra prepared for the ice and snow later in the season.
Inspect the Lights
Darkness comes on earlier and stays longer in the fall, so having functioning lights (inside and out) is a critical element of driver safety. Take a few minutes to turn on the headlights and turn signals while walking around the car to confirm they're in working order. At the same time, have a friend ensure the brake lights are working. In addition, check that the dashboard lights are operational.
Check the Battery
Keep in mind that most car batteries last three to five years. Accordingly, have your car's battery tested if it's this old or if starting the car is taking longer than usual. Maninsideores will check it for free or ask your mechanic to do this as part of routine maintenance.
Inspect the Heating System
Cooler temperatures outside mean your car's heating system on the inside of your vehicle to stay comfortable. But don't wait for the first chilly night to discover your car's dealing with a climate control problem. Instead, test the heating system of your car by simply starting your vehicle and turning up the heat. You'll know you're all set if the interior gets toasty after a few minutes, and if it's not, it's time to take your vehicle in for a tune-up.
Have an Extended Warranty
Despite your best efforts, sometimes there's no avoiding a breakdown. When this happens, an extended warranty, better known as a vehicle service contract when provided by someone other than your automaker, can make all the difference, especially when owning an older, used car. 
For example, with the award-winning coverage of an Endurance protection plan, you can get comprehensive breakdown protection for your car's most vital components. An Advantage vehicle protection plan can even protect your vehicle while saving $3,500 on its yearly maintenance needs, including tire rotations, oil changes, engine diagnostic exams and more. Plus, you'll be able to take your car to any certified automotive repair shop or mechanic while also enjoying standard benefits like 24/7 roadside assistance, rental car reimbursements and trip interruption coverage.
Fall Driving Tips
While preparing your car for the autumn months is essential as a car owner, preparing yourself for the changing driving conditions the season brings is just as important.
Prepare for Driving in the Dark
Along with lower temperatures and other weather, the fall also brings about shorter days, which can drastically change the driving conditions you may have been used to during the spring and summer months. Because of this, be sure to account for the earlier and earlier sunsets and to ensure your car's lights are all working.
Keep an Eye Out for Wildlife & Pedestrians
Spring and summer aren't the only times people and animals are active. During the early fall, pedestrians and bicyclists may still be out and about before the frigid winter weather rolls on. Likewise, some species (like deer) mate in the fall, while others prepare for the winter. All this scurrying can lead to unexpected encounters on the road, especially in suburban and rural areas. 
Be Alert for Obstructed Routes
Fallen tree limbs and fresh potholes are nothing unusual come the fall and winter, so keep a sharp eye out for these and any other roadway surprises.
Practice Safe Driving in Fog
Fall is often a time when you'll experience some mist. But driving under misty conditions requires diligent observations and remembering to keep a safe distance. In addition, use low-beam headlights and fog lamps (if your car is so equipped) to avoid causing potentially dangerous situations for you or other drivers.
Look for Slippery Roads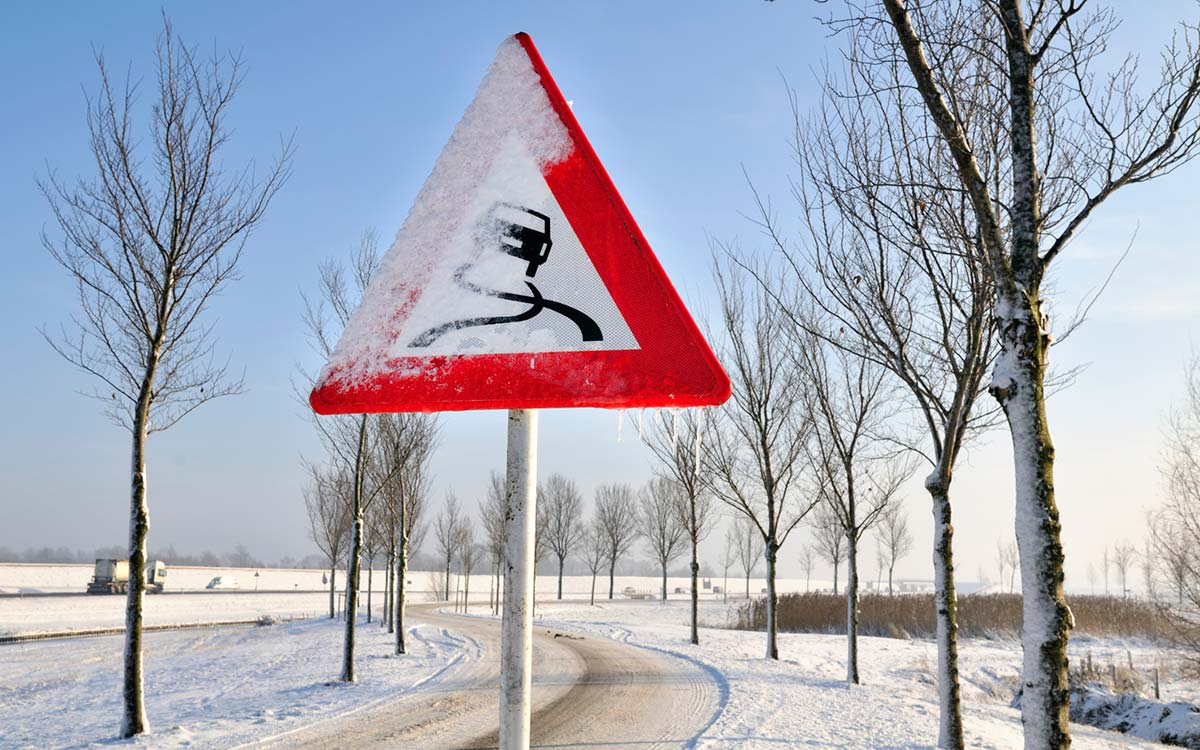 Rain and fallen leaves are the perfect recipes for slick road surfaces, and ice and snow only make things worse, so constantly adjust your driving to accommodate any unfavorable road conditions you may face. In other words, stay aware and slow down.
Be Ready for the Fall and Beyond with Endurance
Whether it's fall, winter, spring or summer, having the protection your vehicle needs from unexpected and costly repairs is vital for any car owner, especially for those with older, used vehicles long past their factory warranty coverage. That's why a vehicle protection plan from Endurance is the best way to help you to drive with confidence, no matter the time of year. Plus, plans start at $79 per month for basic powertrain coverage, or you can get near factory-live coverage for even more peace of mind, so you can be sure there's a plan for just about every need and budget. 
Every Endurance plan allows you to take your car to any certified mechanic or repair shop of your choice and come with standard perks like 24/7 roadside assistance, rental car reimbursements and even trip interruption coverage. You'll even be eligible for even more perks and savings with an entire year's worth of Endurance Elite Benefits, including key fob replacements, total loss protection and more, regardless of the plan you have 
To learn more about how Endurance can help you, call the award-winning Endurance customer care team at (800) 253-8203 or request a free, no-obligation quote. And don't forget to check out the Endurance blog for even more articles on topics like expert buying guides, DIY maintenance tips, and more.
More like this
Expert Auto Tips

Retired professional racecar driver Danica Patrick is a pioneer in the world of motorsports. Her breakthroughs include being the first woman to lead an Indianapolis 500 race (the 89th running..

Read More

Expert Auto Tips

Buying a new car can be incredibly exciting and can open up a whole new world of possibilities. There are so many vehicles on the market, and no matter what..

Read More

Expert Auto Tips

Changing your oil and keeping your tires at the correct PSI are two great ways to keep your car running smoothly and driving safely as the seasons change. Your vehicle's..

Read More