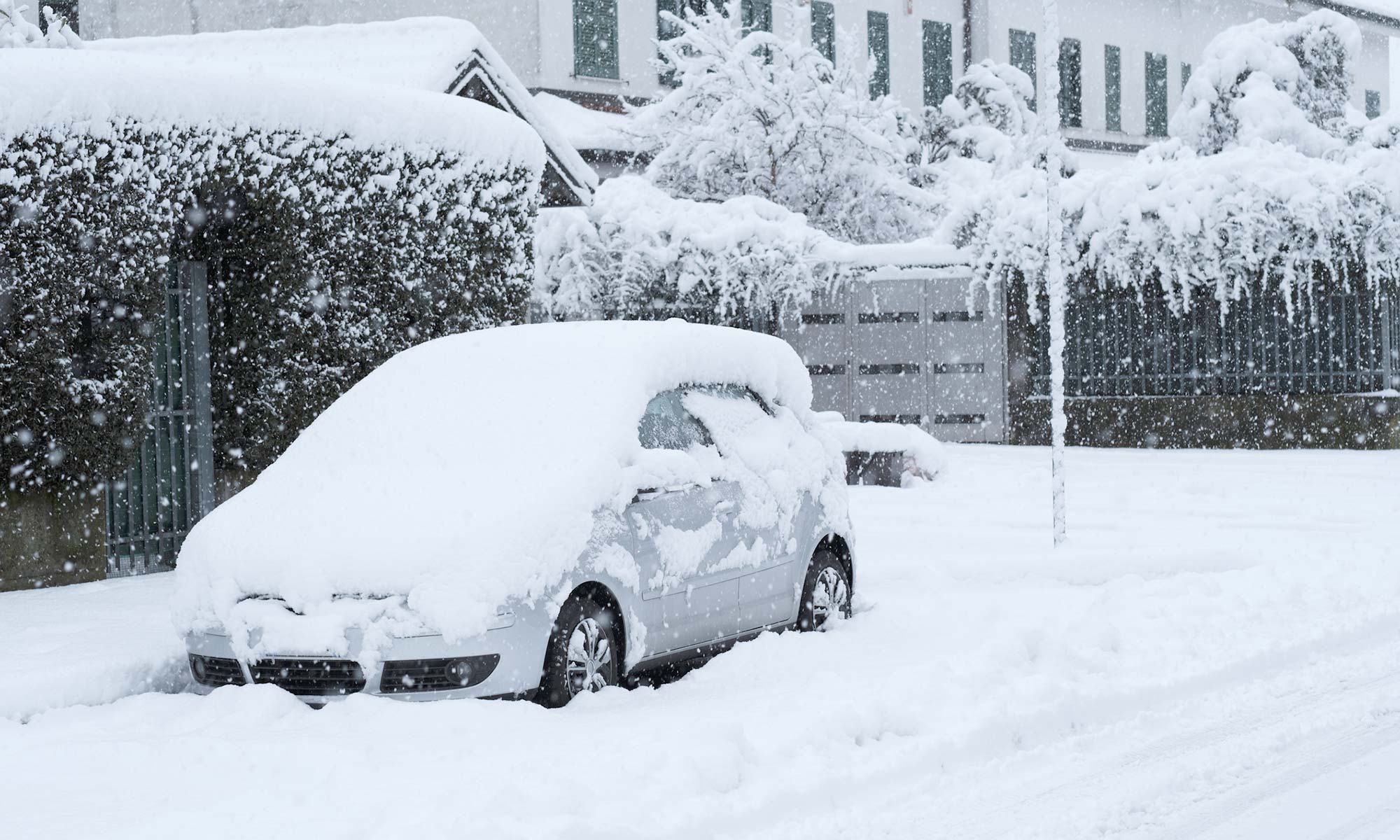 With autumn winding down and the calendar changing from November to December, it only means one thing—winter is here. And when the weather changes from cool and crisp to downright freezing comes the ever-dreaded "winter driving season" and all the hazards it can bring, especially if you're going to find yourself traveling for the holidays. 
Have no fear, however, because although the temperatures are dropping, there is still time to prepare your car for the worst of the winter months ahead. By taking the proper steps, you can enjoy your winter without worrying about expensive breakdowns or serious issues with your vehicle. 
How Winter Weather Affects a Car
The winter season is a time of joy, celebration, and of course, the occasional sale or two on some of your favorite clothes, gadgets and even cars. But just as you may not like the snow and frigid temperatures that come with the time of year, the same goes for your car. 
While any season can impact any vehicle in some way or another, the winter weather can be especially tough on your car if you haven't taken the proper precautions and ensured everything was correctly maintained. Understanding how winter weather can affect your car can help you be ready when the time comes. 
Some of the ways that the winter months can affect your car include the following: 
Thickening Fluids:

When the fluids in your car get cold, they will expand in the lines. Old fluids sitting in the car for a long time are even more susceptible to expansion in

freezing temperatures

. This can result in

cracks and breaks in the lines

. 

Battery Problems:

Your vehicle's battery is extremely sensitive to

cold weather

. Cooler temperatures can cause everything from higher levels of corrosion to a lower capacity. When this happens, you may notice serious performance issues with your vehicle. 

Bad Windshield Wipers:

The rubber on your

windshield wipers

can get dry and brittle during the summer. This can reduce their effectiveness and cause problems with visibility once you have to use them in poor

weather conditions

. 

Low Tire PSI:

In

cold weather

, the air in your tires can escape more freely

between the tire and the rim

. This will reduce the rolling resistance in the tires and cause traction issues, especially if you are driving on ice. 
Last-Minute Winter Prep for Your Car
If you want to be sure that your vehicle is ready for the winter, there are things you can do to prepare. By taking the time to do some last-minute winter prep, you can be sure that your used or new vehicle won't get damaged by freezing temperatures and harsher weather conditions. This will protect you from serious repairs and expensive breakdowns during the time of the year when you need your car ready for the winter months ahead.
1. Check Your Tire Tread
One of the best things you can do for your car before the streets start getting icy is to check your tire tread. The tread on your tires is designed to grip the road and provide the best possible traction, even if the surface is slippery. If your tread is worn down, your vehicle won't have the grip it needs to drive safely in winter road conditions, such as when dealing with black ice.
To check your tire tread depth, you can use the penny trick. All you need to do is place a penny upside down (with President Lincoln's head facing the ground) between the tread grooves on your tires. If you can't see much of Abe, your tires are good to go. However, if you can see the top of his head, it's time to replace your tires.
You can even take the extra step of purchasing and installing winter tires (aka snow tires). These tires are specifically designed to help give your vehicle better traction when in winter driving conditions, such as helping you avoid potentially skidding or fishtailing when driving on snow.
2. Change the Fluids
Before the temperatures get to freezing, you should change all your fluids as recommended in your car's maintenance schedule (which you can often find in your owner's manual). This is important because when fluids are old, they can start to break down and separate, making them much more susceptible to freezing and expanding, which can cause leaks and cracks in the hoses and lines. You can even take extra precautions and change all the fluids in your car before the coldest time of the year begins, even before their recommended time. 
Overall, it's recommended that you do everything from getting an oil change to checking/replacing your brake fluid, antifreeze/coolant, windshield wiper fluid and more. Making sure that these have all been replaced will decrease the chances that they will freeze and cause serious issues in the dead of winter. 
Additionally, while it's got to get VERY cold for gasoline to freeze, it's always good to have as close to a full tank of gas as possible during the winter months. This will help reduce the chance of moisture getting into your gas tank and fuel lines, which could eventually freeze and lead to potentially costly issues. 
3. Test Your Car's Battery
Your car's battery can be heavily affected by the cold temperatures of winter, but it's even more likely if you've dealt with a sweltering summer beforehand too. When the weather gets below freezing, your battery can lose up to 50 percent of its capacity. If your battery is already old and in poor condition, you could have trouble starting your vehicle or running it.
You can ensure your battery is in good condition by getting a voltage test. A technician can check your battery's power output and ensure it can withstand the loss of power in the winter. If it isn't putting out the voltage you need, you may want to get a new one. 
4. Check Your Windshield Wipers
During the summer months, your windshield wiper blades can become dry and brittle from the heat and the lack of use. When winter rolls around, you may find that they aren't as effective as they should be, with freezing temperatures only causing more issues. And since this is the time of year when you will likely need them most, checking them before the weather turns is a smart idea. 
Try spraying your windshield with washer fluid and wiping it away with the wipers. If they leave streaks on the windshield or cannot remove the fluid, you should replace them. Even if they are working, getting new ones may be a good idea, especially if they are already showing signs of cracking and other damage. 
5. Check Your Tire Pressure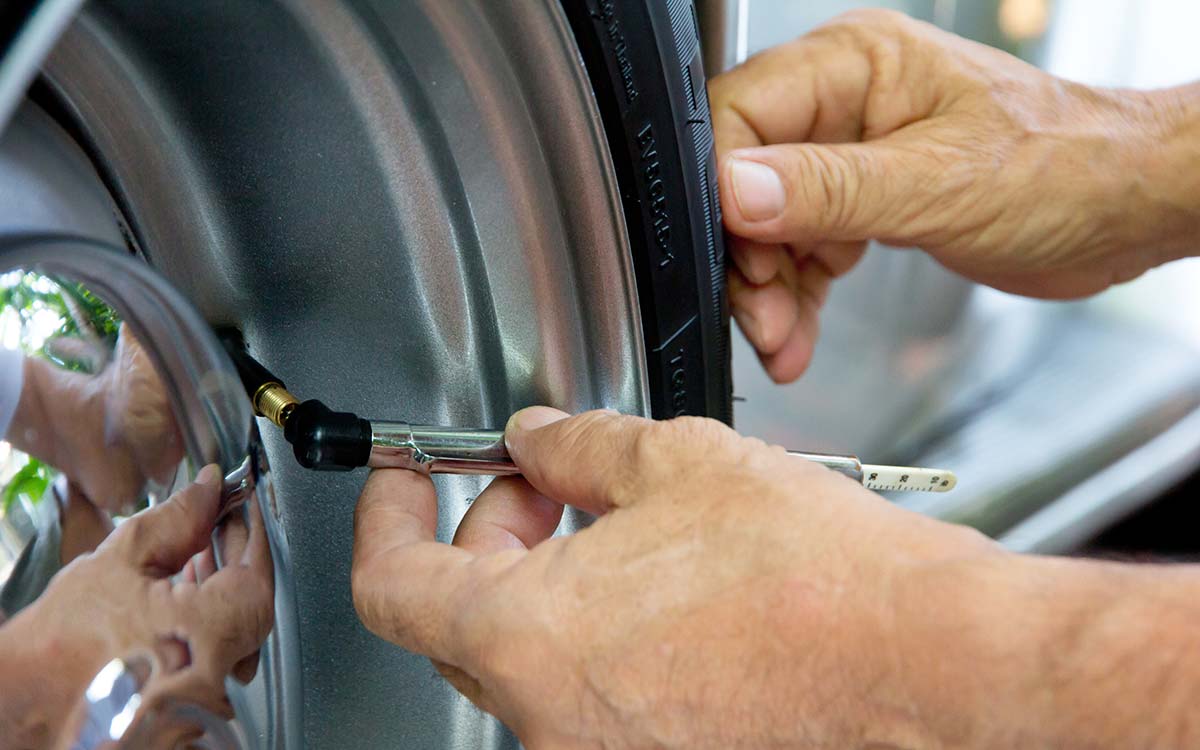 Whether it's the middle of summer or winter, the temperature outside immediately impacts your car's tire pressure. In the winter, you'll often find your car's tires under-inflated because when the temperature drops, so too does your tire pressure. As much as one to two pounds per square inch (PSI) for every 10 degrees, to be exact. This could leave you susceptible to issues like less traction and more.
In winter road conditions, traction is an important consideration. Keeping your tires inflated to the correct PSI will improve your car's grip on the road and keep you safe. Checking your tire pressure regularly, such as every morning, can give you better control on the road, even if the surface is icy or wet. 
6. Have an Emergency Kit Ready
As a responsible car owner, you know how important it is to have an emergency kit in your vehicle. With winter fast approaching, make sure you have all the items in your kit that you may need. These should include a first aid kit, road flares, jumper cables, a snow brush/ice scraper, and high-visibility vests to keep you safe if you happen to break down in a snowstorm. Even kitty litter can be an invaluable tool to help you get extra traction when dealing with fresh or heavy snowfall, as well as helping to prevent your windshield from icing up. Also, consider keeping some rock salt to help melt ice that might accumulate if you're parked outside overnight. 
Other things you may want to consider keeping in your winter emergency kit can include:
A spare

cell phone charger

Non-perishable snacks (such as protein bars or nuts)

Blankets/spare jackets

A map

De-icer
7. Have the Right Extended Warranty
The most important thing you can do to get your car ready for winter is to have the right coverage, especially if you have an older, used car. But, while older cars are more prone to potential issues, many automakers may limit when or how you can purchase extended warranty coverage. Luckily, whether you're car is 10 miles past its warranty cut-off or 100,000 miles, you can get award-winning breakdown protection with an Endurance auto protection plan. In fact, with over $248 million in paid claims since 2012, you know that any Endurance plan you get will have you covered.
Like a car's factory warranty, Endurance plans are designed to help give you comprehensive coverage ranging from basic powertrain protection starting at just $79 a month with Secure to exclusionary coverage for a wide range of components with Supreme. Or, you can even get breakdown protection and save up to $3,500 on your car's yearly maintenance needs, including tire rotations, alignment checks, engine diagnostic exams and more with the Advantage protection plan. It even comes with several one-time-only services, including a battery replacement, cooling system maintenance and more to help give you even more coverage and savings.
Best of all, regardless if you have the Advantage, Secure, Supreme or any other Endurance coverage, you'll automatically get complimentary 24/7 roadside assistance and towing, trip interruption coverage and rental car reimbursement. You'll even be eligible for an entire year's worth of Endurance Elite Benefits, which give you even more perks and savings, including tire replacements or repairs, collision discounts and more.
By ensuring you and your vehicle are covered with Endurance, you can hit the road confidently, knowing that you will be covered from those expensive and unexpected breakdowns and repairs. 
Get Ready for Winter with Endurance
Getting your car ready for winter is incredibly important and will help keep you safe when you are behind the wheel in less-than-ideal conditions, but you may still need some extra help. An Endurance auto protection plan will cover you from expensive repairs so you can be sure that your car is in good condition. With plans starting at just $79 per month, there is a plan for almost every need and every budget, so you can rest easy throughout the winter knowing that Endurance has you converted. 
Plus, as an Endurance customer, you'll get even more peace of mind with complimentary benefits, including 24/7 roadside assistance and towing to help get you to the certified repair shop of your choice, trip interruption coverage AND rental car reimbursement. But that's not all, as you'll also be eligible for a year's worth of Elite Benefits, including even more perks and savings, like tire replacements or repairs, collision discounts and more. You'll also have access to Endurance's award-winning customer service and exclusive Endurance Mobile app so you can access or get help with your plan anytime.
To get started with the ultimate protection for your vehicle, request a free, no-obligation quote today or call us at (800) 253-8203 to see how we can help. By visiting the Endurance blog, you can find even more great tips on buying or selling a car, plus other articles on topics ranging from DIY car maintenance how-tos, extended warranty coverage comparisons, vehicle buying guides, and more.
More like this
Expert Auto Tips

Being a car owner can be an incredibly rewarding experience, especially if you take pride in your vehicle's condition and performance. Cars that are well taken care of will generally..

Read More

Expert Auto Tips

No matter what kind of vehicle you own, staying on top of its care and maintenance should always be a top priority. Cars that are well taken care of and..

Read More

Expert Auto Tips

There is one integral system of your vehicle, which without it would result in your vehicle being nothing more than a paperweight. The fuel system keeps your vehicle moving down..

Read More