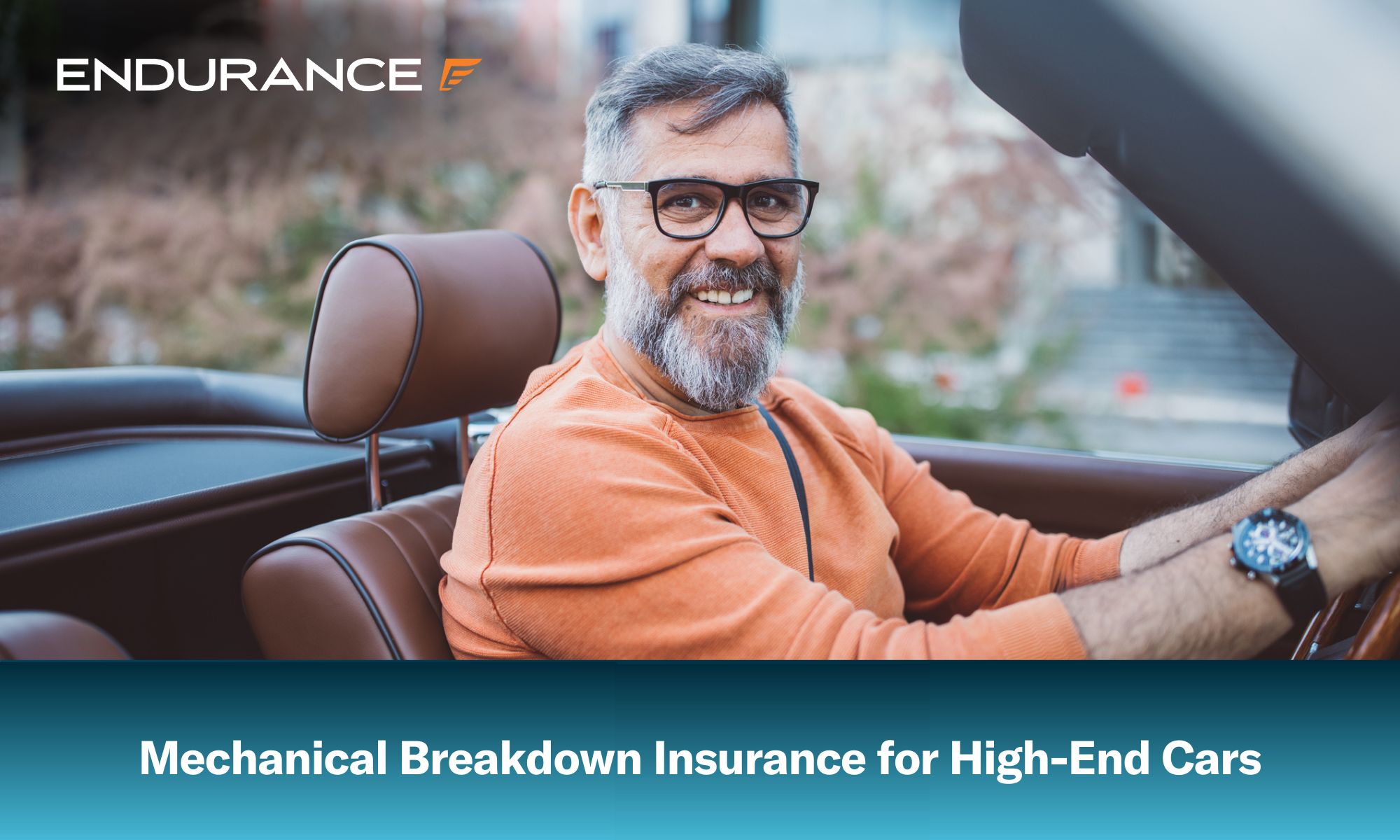 Owning a luxury or exotic car can be an absolute joy and can give you many miles of happy driving. If you want to keep your unique vehicle running, you may have to take extra precautions and focus on care and maintenance.
Luxury and exotic cars by automakers like BMW, Maserati, and Porsche tend to be more finicky when it comes to their components and their mechanical design, which means you have to be a little more cautious about their service and upkeep. Doing everything you can to protect your vehicle and give it the specialized care it needs will help keep it on the road for a lot longer.
If you are going to keep your exotic luxury vehicle in great shape, you are going to need a little extra protection. Mechanical breakdown insurance, also called MBI, is a great way to get the most comprehensive protection and coverage possible and get help paying for repairs when they come up. If you live in California, where extended warranties are prohibited, or you want a different type of protection, MBI is an excellent option.
Knowing how it can help keep your luxury car running smoothly will let you decide if it is the right choice.
Understanding the Value of MBI for Luxury and Exotic Vehicles
High-end luxury vehicles and exotic cars will almost always require a little extra care and protection than standard production cars. Because they are sometimes built by unique automakers or have extra features that a lower-end car won't, they can have some service and maintenance requirements that you may not be used to. Things like turbochargers, air suspension systems, complex cooling systems, and other unique components all need to be cared for in their own way. Having some protection for these parts can help keep your vehicle running and prevent expensive repair bills.
One of the major downsides of owning a high-end luxury car is the added expense of making repairs and doing maintenance. Any time you have to bring an exotic vehicle to the shop, you can expect to pay quite a bit more for the procedure. The lack of availability for parts and the need for specialized training can considerably increase the cost of repairs. With mechanical breakdown insurance, you can get some help with these higher costs and ensure you get quality service for your vehicle.
Features and Benefits of MBI for Luxury and Exotic Cars
If you are going to protect your high-end luxury car or exotic vehicle, choosing the right MBI coverage is essential. Not all plans will have the kind of coverage you need since your high-end vehicle will most likely have components and needs that other vehicles won't. You need a plan that includes components like air conditioning, navigation, air suspension, and other parts that more basic cars don't have. You should also consider coverage for things like the exterior panels and wheels since your high-end vehicle needs to look good as well as run smoothly.
When searching for MBI coverage for your car, be sure to read the fine print of every plan. Make sure it includes coverage for the components that your luxury vehicle has and that you will be sufficiently protected. If you have an older exotic car, you should also be sure that your MBI plan allows for the kind of mileage that is on the odometer. While you may have to pay slightly more for your plan, it will be worth it in the long run when an issue arises, and you need to have your vehicle repaired. With the most comprehensive coverage you can get, you can rest easy knowing you can get help making repairs that would otherwise be incredibly expensive.
Cost Analysis and Value Assessment
Before you decide if MBI coverage is right for your high-end luxury vehicle, it is important to know what types of repairs you might be facing. Unfortunately, despite their high price tag, many luxury vehicles are known for having common issues that can be expensive to fix. The reliability rating for some of the more popular luxury vehicles is fairly low, which means you can expect to deal with all kinds of mechanical issues. Having MBI is a great way to offset some of these costs and make buying a luxury vehicle well worth it in the long run.
One of the most popular luxury vehicles, the Mercedes-Benz S550, is well-known for having some common issues that are incredibly expensive to fix. For example, many model years of the S550 have an issue with the HVAC blower motor failing. Since the motor is specially designed for the S550, it costs anywhere between $649 and $677 to replace. Having MBI can help you pay for the replacement and get your S550's air conditioning running again.
The S550 also uses an air injection system in its emissions system, and it is susceptible to issues. The air injection system air bypass valve commonly fails and needs to be replaced, even at relatively low mileage. Replacing this valve with OEM Mercedes parts can cost between $344 and $356, depending on the labor that is needed. Since this is a repair that you can expect with almost every model year, MBI can help you be prepared and avoid dealing with this repair bill when it comes up.
When you put the cost of these repairs up against the cost of even the most comprehensive MBI coverage, it is clear that it is well worth it. Most MBI plans cost anywhere between $100 and $200 annually, depending on the coverage you get. Even if you opt for some of the most expensive, comprehensive coverage available, you will end up saving money on repairs for your high-end luxury vehicle or exotic car. Taking the true cost of ownership into consideration, you can save yourself money while keeping your luxury car in great shape for many years to come.
Expert Tips for Maximizing MBI Coverage
On top of MBI coverage, it is important to keep your high-end luxury vehicle in good shape and to do everything you can to avoid a large repair. This means keeping up on your vehicle's maintenance, including oil changes, coolant flushes, transmission fluid changes, brake pad replacements, and more. Keeping up on your vehicle's scheduled maintenance is one of the best things you can do when it comes to protecting it and keeping it out of the shop. If something goes wrong in spite of your good maintenance habits, though, having MBI can be a major relief.
When searching for MBI coverage, you can maximize your benefits by ensuring your plan includes some extra perks. Things like rental car reimbursement, 24/7 roadside assistance, and trip interruption coverage can all make the process of getting your luxury vehicle repaired much easier. When looking for a mechanical breakdown insurance plan, you should keep an eye out for these extra benefits and choose a plan based on what else you can get and how it can keep you safe and secure whenever you are on the road. With the right plan and some useful perks, you can have confidence that you will be protected when you get behind the wheel.
Customer Success Stories
Endurance is an extended warranty provider that offers MBI to California residents who wouldn't otherwise be able to take advantage of extended coverage. Since third-party extended warranties are prohibited in the state, Endurance has taken the opportunity to offer coverage along with top-notch customer service and a hassle-free claims process. If you have been searching for an MBI provider that believes in helping drivers every step of the way, Endurance is your best option. Knowing what some customers have to say about Endurance's service and protection can help you make the right decision.
Endurance customers on Trustpilot have been impressed with Endurance's award-winning customer service more than almost anything else. Polite, helpful members of the customer service team are consistently exceeding expectations and making sure that clients are able to get their claims filed and get the help they need. Customers have also been happy with the way the customer service team has been able to answer questions and ensure that everyone has the right coverage for their particular needs.
Some of the glowing reviews include:

"I would recommend Endurance to anyone looking for a great warranty company. Hands down 5 stars all the way. My transmission went out on me, on Monday my car was in the shop and 5 days later I was driving off with a new Transmission with no questions asked, just as smooth as it could be. And not to mention the best customer service experience. Thank you for everything, Endurance." – Shaun P.
"I spoke with Tabitha and it was the smoothest, easiest customer service experience I think I've ever had. She was incredibly helpful and super patient when I had questions, very concise and helpful in the explanations I needed. Very friendly personality and I'm sure if I need any more help I won't hesitate to call again knowing the service will be on that level!" – Nick T.
Protect Your Luxury or Exotic Car With Comprehensive MBI from Endurance
If you have a high-end luxury car or exotic vehicle, giving it the best possible protection is important. Endurance offers mechanical breakdown insurance for almost every need. With a wide range of plans, including Standard, Premium, and Elite Plus, you can get the coverage you need for your vehicle and ensure that all your most important components are covered. Plus, you get the benefit of Endurance's award-winning customer service, access to the mobile app, a 30-day money-back guarantee, and the ability to take your vehicle to any certified shop for repairs.
Call us today at (800) 253-8203 or request a FREE quote. You can also shop online for coverage and see your price.
Visit the Endurance blog for more articles about mechanical breakdown insurance, extended car warranty comparisons, and auto expert tips.
More like this
Mechanical Breakdown Insurance

In California, mechanical breakdown insurance (MBI), sometimes referred to as an extended warranty or vehicle service contract, is a type of coverage that pays for certain vehicle repairs after the..

Read More

Extended Warranty

Buying a used vehicle or new car has a lot of benefits that can make your life easier and reliably get you where you need to go. When you purchase..

Read More

Mechanical Breakdown Insurance

California considers itself a leading state for consumer protection laws. Among the measures it's adopted over time are regulations that cover automotive extended warranties. Let's explore what this means for..

Read More