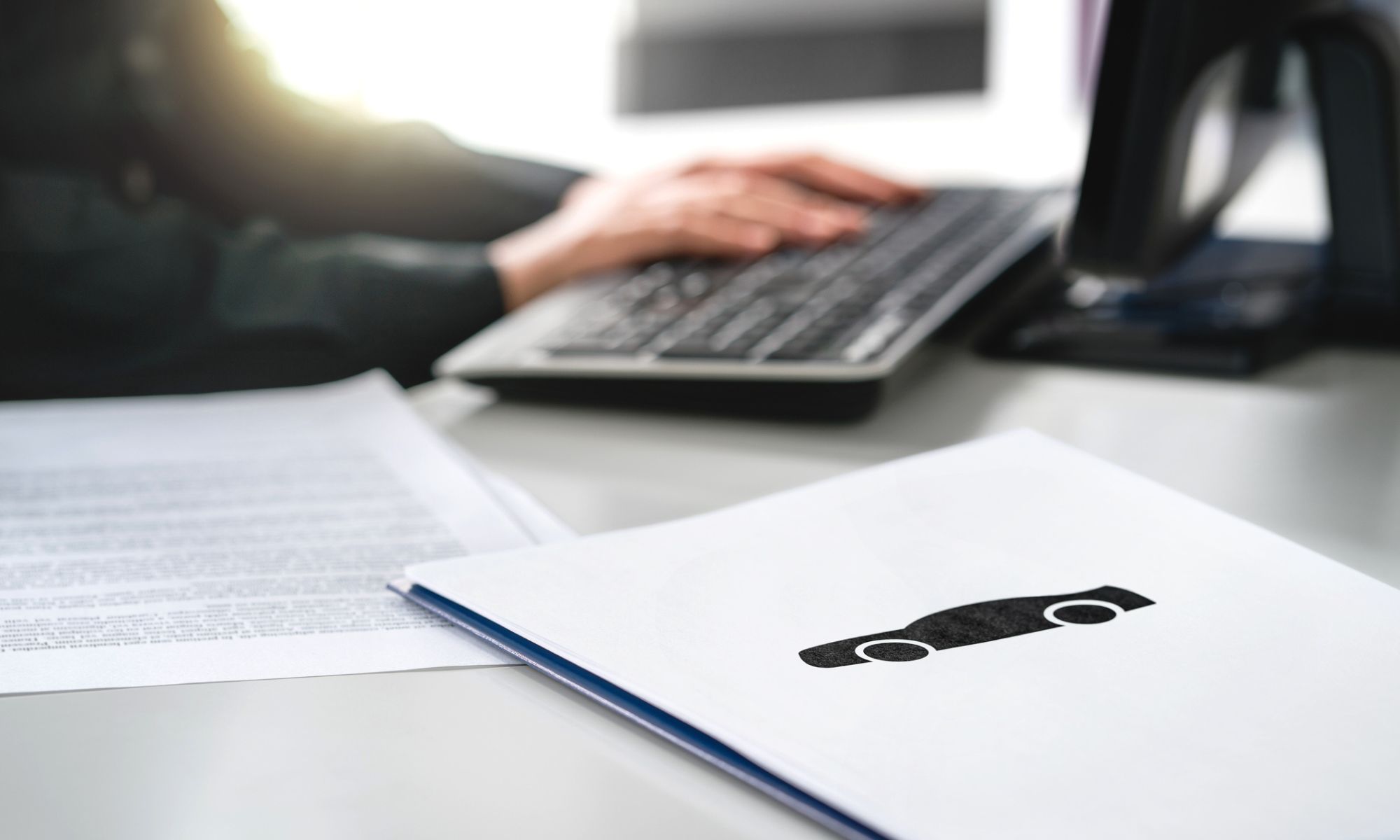 As a vehicle owner, you know how important it is to keep your car in good shape and make timely repairs when they come up. A car that is well-kept and taken care of will last many more years and will give you the kind of service you need. Staying on top of repairs will be much easier if you can get help paying for them and protect yourself from costly breakdowns and mechanical failures.
An extended car warranty, also known as an auto protection plan, will help you make repairs to your vehicle before they turn into expensive issues. There are all kinds of options available to you when it comes to third-party providers of vehicle protection plans, and all of them have their own sets of advantages and disadvantages. Endurance Warranty and American Dream Auto Protect are two auto protection plan providers, and knowing what each of them offers will help you choose the right one for you and your car.
What Are Extended Warranties and Auto Protection Plans?
When you purchase a new car, it will usually come with a factory warranty. This warranty covers you for any repairs that might come up through no fault of your own. These might happen due to design problems or issues at the factory, and they can be repaired at the expense of the manufacturer at the dealership. Most factory warranties last between three years and 36,000 miles and ten years and 100,000 miles.
When your factory warranty is up, though, any repairs you need for your car will have to come out of your pocket. That's when a vehicle coverage plan can be a lifesaver. With the right coverage, you can get help paying for your car repairs, even after the factory warranty has expired. Knowing what American Dream Auto Protect and Endurance Warranty can offer you will help you pick one for better long-term performance from your vehicle and more confidence whenever you are behind the wheel.
About American Dream Auto Protect
For over ten years, American Dream Auto Protect has been covering all kinds of vehicles and ensuring their owners can get the help they need when problems arise. One of their main philosophies revolves around the idea that all kinds of vehicles should be able to get coverage. Their mixture of comprehensive, straightforward plans and inclusive criteria means that all kinds of cars and drivers can be covered.
American Dream Auto Protect is accredited by Consumer Affairs, and their customizable plans allow you to pick and choose what is covered under your specific coverage. This allows you to cover the most common issues for your particular vehicle. With this kind of specialization, you can be sure that your car will be running smoothly for many years.
About Endurance Warranty
Endurance is one of the most well-known and popular vehicle service contract providers in the country. With a wide range of plans available and an award-winning customer service team, there are all kinds of ways to protect your car. Endurance plans start at just $79 per month, so even if you are working with a tight budget, you can still get protection for your car as well as support if something goes wrong while you are on the road.
Every Endurance plan comes with a 30-day money-back guarantee, so you can rest easy knowing that you have chosen the right plan for your specific circumstances. Endurance plans are also transferable, meaning you can use your coverage as a selling point if you ever decide to put your car on the used market. This, combined with plans for every vehicle, including high-end luxury cars, cars with a salvage title, and cars used for delivery and rideshare, means that Endurance is here to help everyone drive safer and save money.
American Dream Auto Protect Plans
While American Dream Auto Protect allows you to do some customization of your plan, they also have three tiers of protection plans that are pre-made. These include the Platinum, Gold, and Silver plans, and they are all designed to cover more components as they go up. Knowing which components each plan covers can help you decide which one will be best for your car.
Silver
The Platinum plan is the most basic package that American Dream Auto Protect offers. This plan covers all the most important components of your vehicle, including parts of the powertrain such as the engine, transmission, drive axle, and fuel delivery system. It also includes coverage for the brakes, cooling, and electrical system. This could be a good choice if you want to ensure that your most essential equipment is covered.
Gold
American Dream Auto Protect's Gold plan is the middle-ground between basic coverage and the comprehensive coverage. It includes all the components laid out in the Silver plan with some additional protection for other areas of your vehicle. One of the major additions to this plan is the steering system, which is susceptible to problems no matter your driving habits. This plan can help keep you on the road and keep you safe.
Platinum
The most comprehensive plan available from American Dream Auto Protect is the Platinum plan. This includes everything laid out in the Silver and Gold plans, plus some other components that are vulnerable to wear and tear. The Platinum plan covers things like your car's navigation system or GPS and the seals and gaskets. It also protects your vehicle's suspension, so you can ride comfortably. This plan is a good coverage option if you want to be sure that some of the most sensitive parts of your car are covered.
Endurance Warranty Plans
One of the things that Endurance offers that other extended car warranty providers don't is a wide variety of customized plans. These plans are designed to cover different types of vehicles and offer different types of protection. Having a good understanding of each of the plans will allow you to know how they can help you keep your car running smoothly.
Supreme
The Supreme plan is Endurance's exclusionary plan that protects hundreds of your vehicle's components, making it perfect for those who want the best possible protection for their car. The only parts that are not covered by this plan are the few that are listed in the policy. This makes the Supreme plan as close to a bumper-to-bumper factory vehicle warranty as you can get on the third-party market.
Supreme for Highline Vehicles
If you have a high-end luxury car, it can be difficult to find extended coverage that will work for you. The Supreme for Highline Vehicles plan covers cars made by some of the top luxury manufacturers. These include brands like BMW, Audi, Mercedes-Benz, Porsche, Land Rover, Jaguar, Alfa Romeo, and Maserati. As long as your high-end vehicle is up to eight years old with less than 80,000 miles on the odometer, the Supreme for Highline Plan is your best option for protection.
Superior
The Superior plan is an excellent choice for those who need excellent component coverage for their car. This plan covers components ranging from the rear suspension all the way to the engine and much more. The Superior plan could be the way to go if you are looking for comprehensive coverage for the individual parts of your car.
Select Premier
Drivers who have vehicles with a lot of miles could have trouble finding coverage that will be effective and affordable. The Select Premier plan is specifically designed for people who need to get coverage for cars with up to 150,000 miles on the odometer. It includes protection for the car's most vital parts and some A/C and electrical components.
Secure Plus
The Secure Plus plan covers some of the most important components of your car and more for an affordable price point. These components include the major aspects of the vehicle like the brakes, engine, transmission, air conditioning, and steering.
Secure
The Secure plan will be your best option if you want basic coverage for your vehicle. With a low starting price and coverage for the lubricated parts of the engine, transmission, and water pump, this is a good choice for those who want to keep their vehicle running without spending a lot of money on a monthly basis.
Advantage
The Advantage plan includes complete protection for the components of your vehicle as well as $3,500 in yearly maintenance coverage. This coverage comes with essential services such as tire rotations, alignment checks, engine diagnostic exams, and more. It can even help with state safety inspections and special one-time services for your vehicle, like brake pad/shoe replacement, cooling system maintenance, battery replacement, and much more. If you have a vehicle that other providers won't cover, such as salvaged or rebuilt title vehicles, Canadian Grey Market vehicles, and vehicles used for rideshare and delivery services like Uber and Lyft, the Advantage plan is a great choice for you.
Other Benefits
One of the advantages of having coverage from a third-party protection plan provider is the fact that many of them offer perks and benefits outside of the coverage. These benefits can include things like rental car reimbursement or roadside assistance. Knowing what both American Dream Auto Protect and Endurance offer in the way of extra perks will help you pick the one that will give you the best peace of mind on the road.
American Dream Auto Protect Benefits
As a customer of American Dream Auto Protect, you will be entitled to a few different extras that can help you feel confident on the road. Every plan that they offer comes with roadside assistance, so you can get towing services if you happen to break down. With their plans, you can also take your car to any repair shop that has been certified by the National Institute for Automotive Service Excellence. You can also take it to the dealership if that is a more convenient option wherever you happen to be.
Endurance Warranty Benefits
When you have a plan from Endurance, you get access to all kinds of perks and benefits that can keep you safe and prevent problems on the road. Some of the standard perks include 24/7 roadside assistance, rental car reimbursements, and trip interruption coverage, so you don't end up stranded on the side of the road. Plus, for a small activation fee, all Endurance customers get one year of the Elite Benefits package, which comes with up to two tire replacements or repairs, key fob replacements, and more.
Pros and Cons of Each Company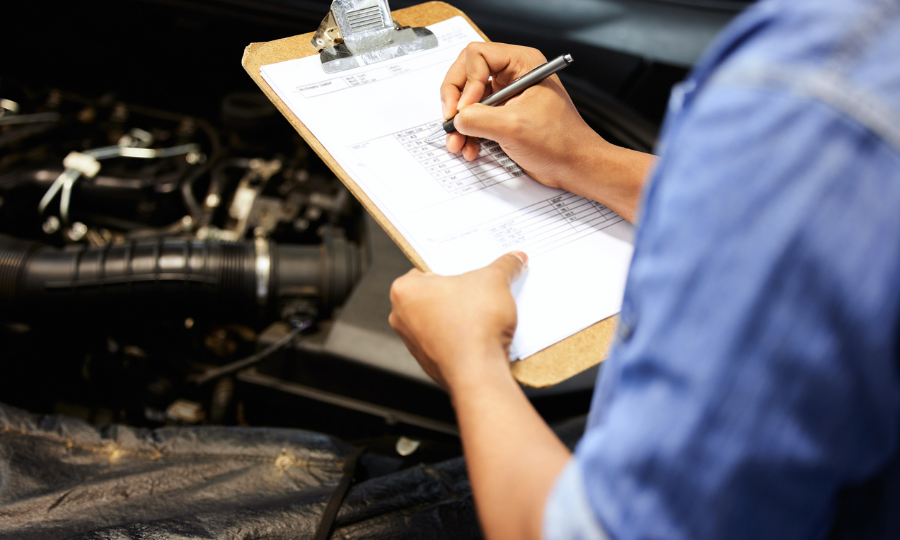 One of the best ways to choose a vehicle protection plan company is to see how they stack up with pros and cons. Both American Dream Auto Protect and Endurance have their own advantages and disadvantages. If you are going to make the right decision for you and your car, you should have a complete picture of how they can help and where they might be less beneficial.
American Dream Auto Protect Pros
Customizable Plans – With American Dream Auto Protect, you can get a customized plan for your specific car if you don't want to use one of the prepackaged plans. This can be a major plus for people who know what issues are common for the make and model of their vehicle.
First Three Months Free – When you sign up with American Dream Auto Protect, you get the first three months of coverage for free. In some cases, you can even use a promo code to get an additional free month of protection.
Claims Approved in 48 Hours – The team at American Dream Auto Protect works quickly when the time comes to have your claim approved. For the most part, you can expect approval within 48 hours, making the whole process much easier and quicker.
American Dream Auto Protect Cons
Fewer Vehicles are Covered – Some stringent conditions come with getting coverage. Generally, any vehicle you are trying to get covered will need to be in top condition before getting a protection plan.
Not Many Perks – While American Dream Auto Protect does come with roadside assistance, there aren't that many other perks available. You may want to look into a different provider if you want a few additional benefits with your coverage.
High-Pressure Sales – Some customer reviews by people who have used American Dream Auto Protect have reported that there has been pressure to upgrade when signing up. People who don't like to deal with high-pressure sales may want to avoid using them for their auto protection plan.
Endurance Warranty Pros
Wide Variety of Customized Plans – With Endurance, you can choose from a huge variety of plans that are tailor-made for all kinds of cars and drivers. This makes picking your coverage much simpler.
Many Perks – Endurance plans come with multiple perks and benefits that other providers don't offer. Getting these perks along with your coverage can make your experience on the road incredibly safe and comfortable.
Available Maintenance Coverage – Most protection plan providers don't include maintenance with their plans. With the Advantage plan from Endurance, you can get maintenance coverage up to $3,500, which can help you prevent serious repairs and expensive mechanical breakdowns.
Endurance Warranty Cons
Some Age Limits – The age limits on Endurance plans aren't as high as they are with some other providers. Endurance will cover cars 20 years old or newer with no mileage limits, though, so you can still get coverage, even with a high-mileage car.
Some Perks Only Free for One Year – The Elite Benefits perks are only available for free for the first year of coverage. If you are enjoying the benefits, you will want to ask the customer service team about extending them beyond the first year for an additional annual fee.
Get Top-Notch Auto Protection from Endurance
If you are going to find the ultimate protection plan for your vehicle, it is crucial that you know what is on the market and what providers have to offer. By looking at how Endurance and American Dream Auto Protect stack up against one another, you can make an informed decision that will keep you on the road with as few problems as possible. Having the right provider on your side is the best way to feel protected when you hit the road.
With a wide range of options available for all kinds of drivers, Endurance has something for every car and every driver. Plans start with monthly payments as low as just $79 and can cover the most basic components or protect a vehicle that other providers won't cover. Plus, no matter what plan you choose, as an Endurance customer, you get access to perks like 24/7 roadside assistance, rental car reimbursements, and trip interruption coverage. You also get a year's worth of Elite Benefits for a small activation fee, which includes up to two tire replacements or repairs, key fob replacements, and more.
To learn more about customizing an Endurance protection plan, call (800) 253-8203 and request a FREE quote or shop online today.
If you are looking for even more extended auto warranty or vehicle service contract breakdowns and comparisons, or articles on other automotive topics like expert auto tips, DIY maintenance how-tos, and vehicle buying guides, the Endurance blog can help.
More like this
Comparisons

Owning a car is incredibly liberating, but unfortunately, that freedom comes at a significant cost. Not only is it expensive to purchase a vehicle, but the cost of annual repairs..

Read More

Comparisons

Drivers generally know that staying on top of a car's service schedule and needed repairs are essential parts of vehicle ownership. Making repairs as soon as they come up will..

Read More

Comparisons

Buying a used car can have a lot of benefits and is a great way to save money while still getting a quality vehicle. When purchasing a used vehicle, though,..

Read More