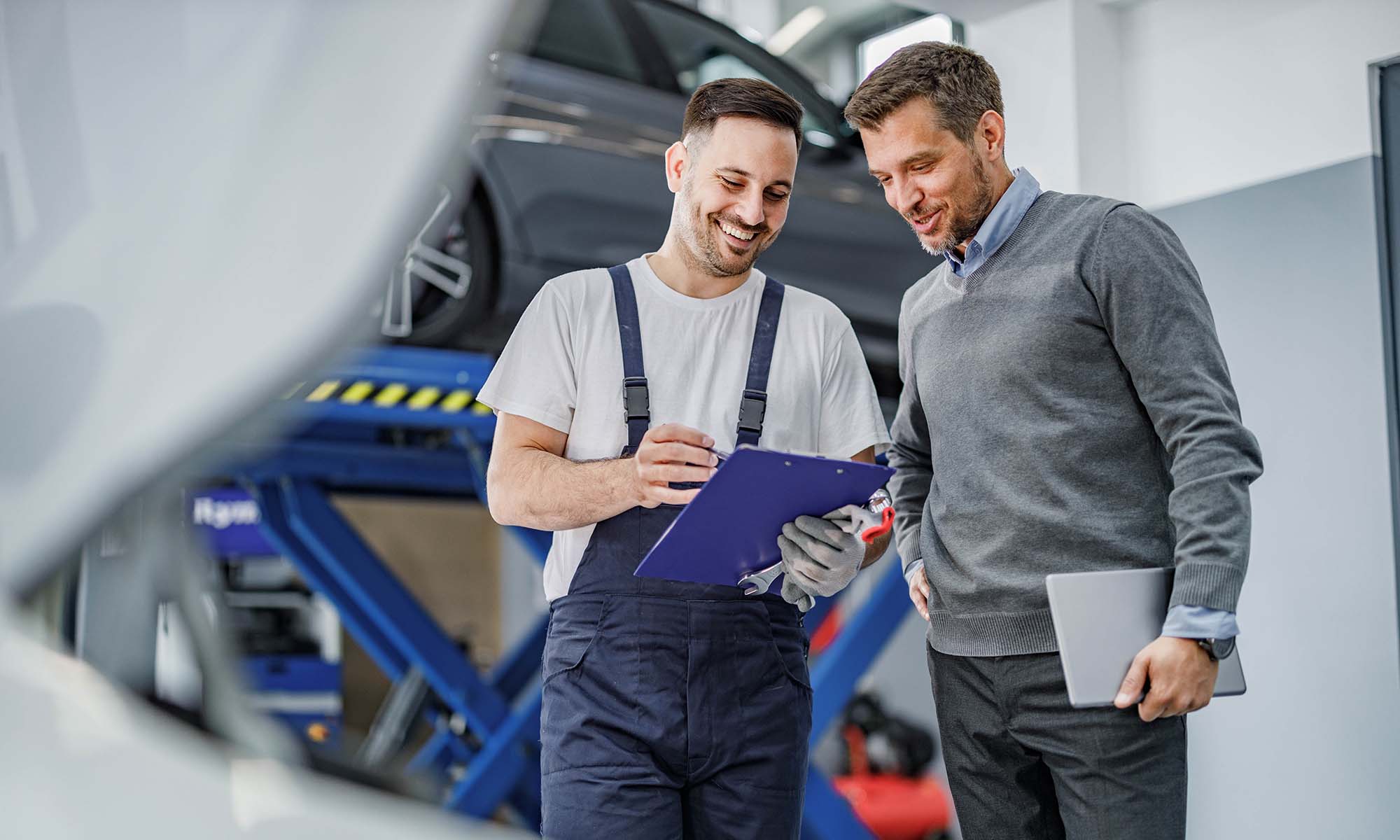 Whether it's the middle of the summer, winter, spring or fall, having a car you can rely on is a luxury that you can't beat. But no matter the time of year or the car you drive, an accident can happen to anyone, resulting in unplanned repairs and maintenance to get your car back on the road. 
With the right auto protection coverage, however, you can keep your vehicle running smoothly and even prolong your car's life. And should your car is ever damaged to the point that it's a total loss, the right plan can protect you financially. But, between the various coverage options available to you as a car owner, such as auto insurance and extended warranties, knowing which coverage can help you with what can be difficult. Even more so, with additional add-ons available, such as GAP insurance, not knowing what specific coverage you can get could end up costing you thousands. 
That's why learning more about your options, such as what GAP insurance is and if companies such as Endurance Warranty offer GAP coverage, can help you drive confidently, knowing you have the proper protection, no matter what happens on the road ahead.
What is GAP Insurance?
If you're a car owner, it's a safe bet to say that you're familiar with car insurance. After all, having some form of insurance is required to drive a vehicle in all but two states, Virginia and New Hampshire, but what exactly is it? 
Well, insurance, whether for a car, truck or any other vehicle, protects you financially if you are in an accident, if your car was damaged due to inclement weather, or if your car is stolen. This contrasts with factory or extended warranties, which are designed to help you as a car owner cover the cost of repair bills from mechanical breakdowns and other kinds of wear and tear issues.
Depending on your insurance policy, the car insurance company can pay for the cost of medical bills, vehicle repairs, and even time missed from work related to the accident. And although most basic level insurance policies cover the vehicle, you can add on additional insurance coverages to give you even more protection, such as getting uninsured vehicle coverage, tow and locksmith services, and Guaranteed Asset Protection, better known as GAP insurance.
GAP coverage is an agreement that your auto insurance provider will pay you should your vehicle be damaged, like a standard insurance policy. However, while collision insurance helps pay to repair your vehicle, GAP insurance is there to help pay the remainder of your car loan or lease contract should your vehicle ever be deemed a "total loss." This is even if your car doesn't appraise at the balance owed. 
For example, suppose your car is damaged beyond repair after an accident. In that case, an insurance adjuster representing the company will inspect the vehicle to determine the actual cash value (ACV) or how much the policyholder should receive to purchase a replacement vehicle. The ACV is determined based on many factors, including the year, make, and model of your vehicle, upgrade options, mileage, wear and tear and accident history. In some cases, the ACV is not enough to cover the amount remaining on the car loan or lease agreement, leaving the remaining balance to be paid out of pocket. This is where GAP insurance coverage is crucial. 
GAP auto insurance will cover the difference if the ACV does not provide enough to pay off any standing financial obligations on the vehicle. For example, if you purchase a new car valued at $60,000, but the ACV is only $55,000 after depreciation, the GAP coverage would pay the remaining $5,000 owed to the lender, removing the financial burden from the policyholder.
And remember, when you purchase a brand-new vehicle, it depreciates significantly within the first couple of years of ownership. Often, this quick depreciation means that the car isn't worth the amount owed if something happens, making GAP an essential coverage. But, pre-owned vehicles do not depreciate as quickly as brand new cars, which means GAP coverage may not be worth the additional monthly charge since used cars are more likely to appraise around the financed cost.
Does Endurance Warranty Offer GAP Coverage?
To cut right to the chase— no, Endurance Warranty and most other warranty providers do not offer GAP coverage. 
GAP coverage is an insurance policy that alleviates the financial burden of continuing to owe on a vehicle that has been declared a total loss due to an accident or theft and is issued by a car insurance company. However, while Endurance can help reimburse you in some ways if your car is a total loss, each Endurance protection plan is there to cover the cost of automotive repairs and replacement parts for issues unrelated to accidents, the weather or theft.
How Is a Car Warranty Different than Insurance?
As mentioned before, insurance for a car protects you from the financial burden after an unforeseen accident, weather damage, or theft. In most cases, it isn't helpful if something breaks from normal wear and tear. On the other hand, a car warranty is invaluable when you need to repair or replace vehicle parts. Car insurance, such as collision insurance or mechanical breakdown insurance, and auto warranties can even work together to extend the life of your vehicle by performing different functions that provide the most comprehensive vehicle coverage.
There are two types of vehicle warranties available: a factory warranty and an extended car warranty. We'll explain what they are and explore their differences:
Factory Car Warranty
A factory warranty is the comprehensive bumper-to-bumper warranty that comes with purchasing a brand-new vehicle at a dealership or authorized seller. In short, it is an agreement between the manufacturer and you as the car buyer that guarantees that in the event of a mechanical breakdown, they'll fix or replace the part free of charge. But, before you run off to buy a brand-new vehicle, you should also be aware that these are typically limited warranties and come with some restrictions.
Mainly, factory warranties cover repairs or replacements for a set amount of time or miles driven, with most lasting for 3 years/36,000 miles, whichever comes first. Or, you may have coverage for longer with a powertrain warranty (often separate from a new vehicle limited warranty), which lasts an average of 5 years/60,000 miles. You may also find yourself stuck only going to the dealership or specifically authorized repair shops for service, so if you find yourself on the road away from home or if there isn't a certified shop near you, you could have trouble getting help without possibly voiding your coverage. Plus, whether it's by driving a mile over the cut-off or going a day past the allotted years of coverage, the manufacturer is no longer responsible once you exceed these limitations. 
Extended Car Warranty
An extended warranty, also known as a vehicle service contract (VSC) when coming from a provider other than your car's automaker, is a contract that extends service or maintenance coverage beyond the scope of the factory warranty. Although they can sometimes overlap, most providers have a 30-day waiting period, and the extended car warranty typically picks up where the original manufacturer warranty ends. However, in most cases, the extended warranty offered by dealers has additional fees, deductibles and exclusions and is not the same comprehensive coverage as the original bumper-to-bumper coverage. You may also be unable to extend your coverage if you are over your initial cut-offs, as some automakers only allow you to purchase an extended warranty while your original coverage is still active.
Fortunately, you have more options when choosing an extended auto warranty. Unlike the factory warranty that can only be purchased at the dealership when you buy a new vehicle, you can find coverage plans from third-party providers that can protect many different makes and models excluded from many dealers' extended warranties. For example, Endurance Warranty has service plans for older vehicles, high mileage vehicles, Canadian Grey Market vehicles, vehicles with salvage or rebuilt titles, high-end luxury vehicles and even cars or trucks used for delivery or rideshare services. In addition, many plans include a comprehensive part and repair list, including some aftermarket parts, so you can be sure you're covered when you need it most. However, not all warranty companies are the same, and it is vital to find the one that fits your needs and expectations.  
How Can Endurance Warranty Help Car Owners?
Endurance Warranty is the leading provider of vehicle protection plans in the country, as we offer customers customizable coverage to fit almost any need and budget. There's even the award-winning and industry-leading Advantage protection plan, which combines comprehensive breakdown protection with up to $3,500 in savings for yearly maintenance services like oil and filter changes, alignment checks, engine diagnostic exams and more. Plus, you can have peace of mind knowing that if the one you selected is not the right fit for you, after all, you can request a full refund with a 30-day money-back guarantee. 
Endurance also understands that having a trustworthy mechanic is essential, which is why our repairs can be completed at any certified repair facility or ASE Certified mechanic of your choosing—including the dealership. You'll also get access to other benefits, such as 24/7 roadside assistance and towing, rental car reimbursements and trip interruption coverage standard with any Endurance plan. 
And although Endurance does not offer GAP insurance, when you activate your year's worth of Endurance Elite Benefits, you'll have additional help along with your GAP insurance with total loss coverage of up to $1,000. You can also enjoy other Elite Benefits, such as tire replacements or repairs, key fob replacements and even up to $1,000 in collision discounts (up to $500 per collision). So when you combine Endurance with your insurance, including GAP insurance, you know you'll get total protection.
Protect Your Car from Unexpected Breakdowns with Endurance
GAP insurance can be a worthwhile investment for new car owners. However, if you have or are purchasing a used car, you might not experience significant benefits to justify paying the additional monthly cost. 
But, whether you determine if GAP coverage is right for you, and while Endurance does not offer GAP coverage, car owners can save even more when they combine their car insurance with any of Endurance's comprehensive auto protection plans. So whether you have a high-mileage used car, a car just past its factory coverage or any other kind of vehicle, you can find an Endurance plan that can help cover those repair costs you weren't expecting. 
With the Advantage plan, you can even combine your coverage with savings towards your car's routine maintenance needs, like oil changes, tire rotations and more. But that's not all, as you'll be able to enjoy even more perks and savings when you activate your entire year's worth of Endurance Elite Benefits, including $1,000 in total loss coverage and more, regardless of the plan you choose. 
Protect your investment today by requesting a free, no-obligation quote. Or, an award-winning Endurance customer service representative can help you find the right Endurance vehicle protection plan for you by calling (800) 253-8203. You can also find answers to even more of your biggest car repair and warranty coverage questions, including information on a wide range of topics like maintenance tips, vehicle trends and more, by visiting the Endurance blog.
More like this
Endurance Info

An extended warranty is a great way to protect your used car after your expired factory warranty. With great coverage options, affordable deductibles, and an easy claims process, Endurance leads..

Read More

Endurance Info

Owning a car is like owning freedom. Nothing beats knowing that at any given moment, you can grab your keys and go almost anywhere you want. Unfortunately, however, vehicle ownership..

Read More

Endurance Info

No matter how you count it, $300 million is a lot of money. But this figure is even more significant when talking about extended car warranties. This amount is the..

Read More