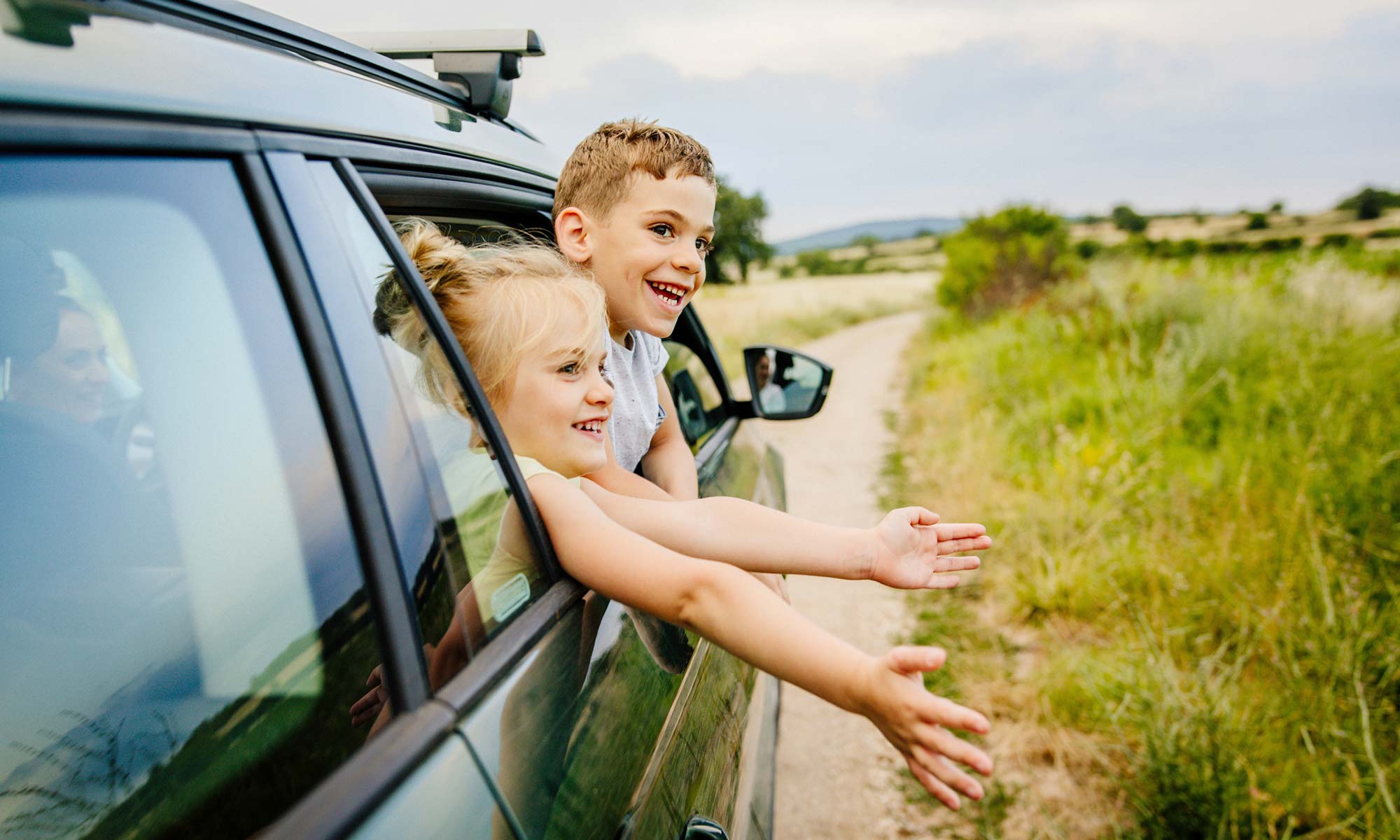 Don't get fooled by taking spring driving for granted; after a rough winter, your ride requires a fresh start just as much as you do. To go along with some much-needed maintenance and repairs, car owners need to rethink their driving habits. Road conditions will change from the winter to spring thanks to the warmer weather, leading to more people being out on the roads. 
So while safe driving is a year-round must, getting behind the wheel during the spring requires extra attention thanks to some unique driving hazards and driving conditions. But, just as you should at the start of any season, it's also essential to pay extra attention to your vehicle to ensure that it's ready for the rest of the year ahead.
Preparing Your Vehicle for Spring Weather
While the freezing temperatures of winter can bring about some potential issues for your vehicle, many of them may not become known until spring rolls around. But, with a little bit of effort in the form of regular maintenance, your car can shake off the winter chill and be ready for miles of smooth driving. 
With an Advantage auto protection plan from Endurance, you can save on unexpected repairs and breakdowns while saving up to $3,500 in yearly maintenance services. That includes essential services that any vehicle needs going into the spring or any time of the year, including engine diagnostic exams and help with your vehicle's next state safety inspection service.
Here are some of the things you should do to help prepare your vehicle for spring:
The Top 7 Tips for Spring Driving
Being behind the wheel requires full attention, especially during a change in seasons. Here are the top driving tips to help keep you and your passengers safe while on the road during the spring.
#1: Watch Out for Potholes
Why do potholes always suddenly pop up in spring? Well, one reason is due to a combination of the road salt used to de-ice roads and driveways during the winter eating away at the asphalt and warmer temperatures causing the pavement to expand. It's a perfect storm of roadway deterioration. 
And not only is striking a pothole uncomfortable for vehicle occupants, but it can damage your tires, wheels, and suspension, leading to potentially expensive repairs. And swerving to avoid a pothole is ill-advised as you may strike an adjacent vehicle, causing a car accident.
#2: Be Aware of Pedestrians
Spring is the chance for people to finally get outside to stretch their legs after a long winter. So, you'll need to pay more attention to your actions behind the wheel while being aware of more pedestrians than in the fall and winter. These measures are crucial when you're in residential areas where children can be playing outside. Keep an eye out for jaywalkers, too, as the warmer weather can potentially lead pedestrians to forgo crosswalks or follow traffic signals. 
#3: Share the Road with Motorcyclists & Cyclists
As you will likely see a rise in pedestrian foot traffic on your daily drivers, springtime roads are filled with motorcyclists and cyclists. Be sure to give motorcycles extra space in the front and double-check blind spots when changing lanes. 
As for cyclists, remember that not all states have the same laws about correctly passing them on the road. Read up on what's applicable in your area. At the same time, be just as observant of those on bikes as you would of people on motorcycles, especially in urban areas. This includes looking both ways before you open your vehicle door, particularly if you park on a busy city street or in another heavily foot-trafficked area.
#4: Prepare for Rainstorms
Take to heart the expression, "April showers bring May flowers," as rainstorms and potentially heavy rain are a natural part of the season that requires extra vigilance when driving. A sudden downpour can obstruct vision and create roadway flooding. Even something as harmless-looking as a puddle could be hiding a pothole.
Not only that, but standing water of any kind can impact braking, and significant amounts can damage the vehicle and create a safety hazard for occupants. In addition, oils emerge from the road during the initial minutes of a rainstorm creating a slick driving surface that could lead you to lose control by hydroplaning.
#5: Overcome Glare
With spring bringing about longer days, you'll be dealing with the sun more. Glare is not only annoying, but it can create unsafe driving scenarios. However, you can take a few steps to help reduce the dangers: keep polarized sunglasses handy, allow extra following distance (aka don't tailgate), and keep your windshield clean. Even driving with the headlights before dark can help you be more visible to oncoming drivers.
#6: Get the Car Back to Good Condition
No matter how up-to-date you are with your car's essential maintenance, winter can still take a toll on cars. So, your vehicle may not be ready to go as its rolls into spring. To help, be sure you perform the necessary routine maintenance steps, such as checking the brakes, windshield and tires. Other tasks include inspecting exterior lighting, ensuring the suspension functions normally and testing the steering. Refer to your owner's manual to ensure you're giving your vehicle a thorough check during the spring or any other time of the year. There you can find more information about your vehicle's recommended maintenance schedule.
While not related to safety, inspecting the exterior (including window and door seals) is another smart step to help you avoid any potential issues, such as rust or any unnoticed scratching you may have missed.
#7: Be on the Alert for Wildlife
Spring doesn't just reinvigorate humans, as animals come out of hibernation. And while dashing deer and scurrying squirrels may be cute to look at, they're also distracting. And worse, things can get dangerous when cars and wildlife interact. 
An impact with a deer can have significant consequences and almost certainly guarantees your car will need some repairs. Not only that but swerving to avoid smaller creatures creates its own set of driving hazards that could lead to a car accident. In other words, keep your eye on the road for all kinds of critters.
Endurance Helps You Prepare For Spring Driving
Following these safety tips can help you prepare for warm-weather driving. But while being a safe driver is crucial for any car owner, it's also essential to protect yourself and your vehicle from the cost of unexpected repairs and breakdowns. And while your car insurance policy can help you with the cost of some of the springtime driving hazards you can face, it won't cover everything.
With an Endurance auto protection plan, you can protect your car against unexpected repairs and breakdowns an average insurance plan won't cover. Some Endurance plans, such as the Advantage plan, can even help you save up to $3,500 on some of your vehicle's most essential maintenance needs, including receiving up to three oil and filter changes, alignment checks, tire rotations, PSI checks, and more. Not only that, but each Advantage plan also comes with several one-time services to give you even more coverage and savings, including a battery replacement, a front or rear windshield wiper set replacement and cooling system maintenance. Even the owners of select luxury vehicles can find coverage with the Highline protection plan, including those from automakers such as Porsche, Land Rover, Jaguar, Mercedes-Benz, BMW, and more.
All Endurance plans also include 24/7 roadside assistance, substitute transport, and trip interruption assistance. You'll even have a chance to enjoy a full 12 months of Elite Benefits. Just pay a small enrollment fee to enjoy your year's worth of savings, including up to two tire replacements or repairs, key fob replacement, and a collision discount. 
Get started with a free, no-obligation quote, or call (800) 253-8203 to speak with a member of our award-winning care team. Be sure to ask about flexible payment plans and the 30-day money-back guarantee to help you find the right Endurance protection plan for you, your vehicle and your budget. The Endurance blog can also be an excellent resource for finding other articles on various automotive topics, including make/model comparisons, DIY car-care tips and answers to extended warranty FAQs.
More like this
Expert Auto Tips

With most states around the country getting colder, it's worth reminding yourself how to prepare your vehicle for the different seasons. Weather conditions play a major role in how a..

Read More

Expert Auto Tips

Being a car owner can be an incredibly rewarding experience, especially if you take pride in your vehicle's condition and performance. Cars that are well taken care of will generally..

Read More

Expert Auto Tips

No matter what kind of vehicle you own, staying on top of its care and maintenance should always be a top priority. Cars that are well taken care of and..

Read More