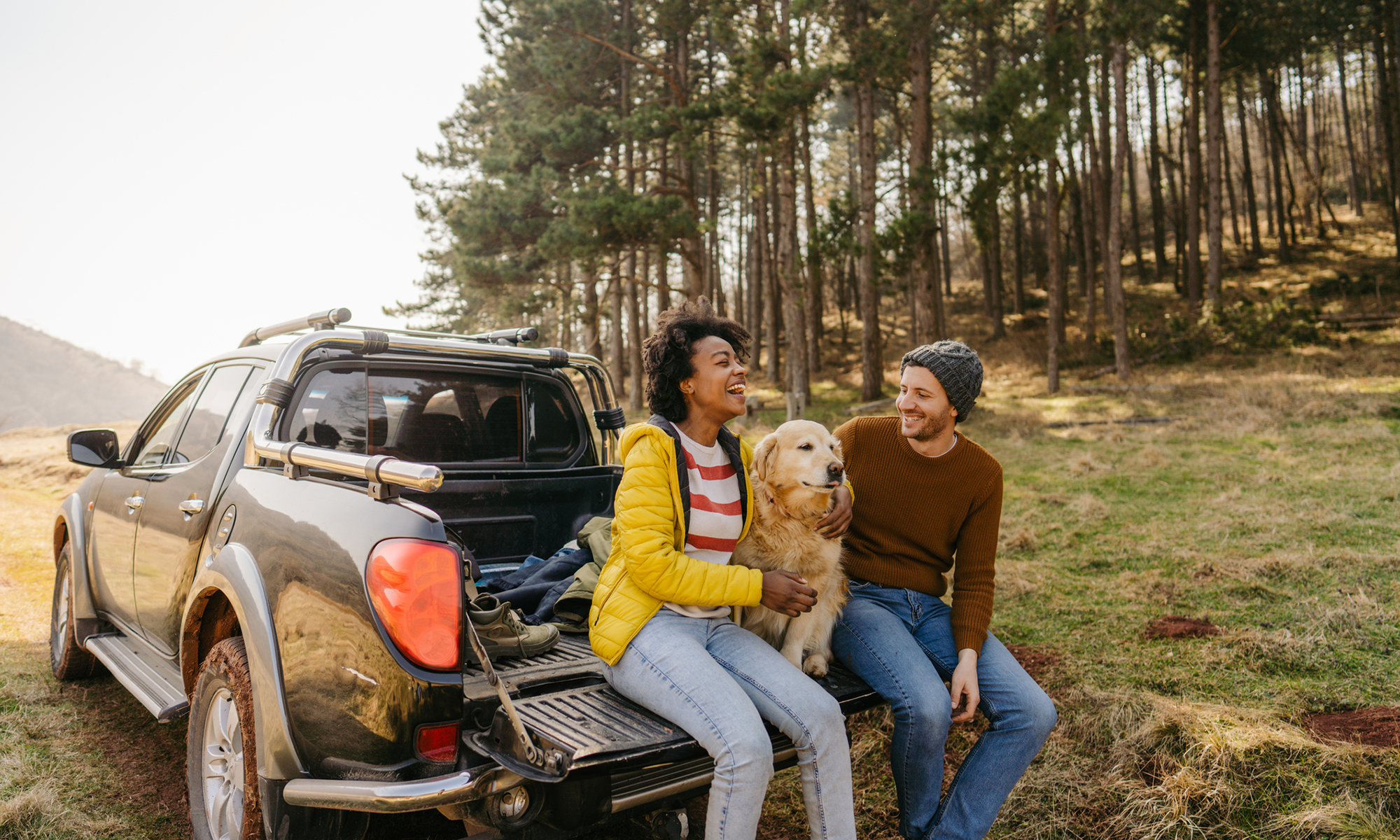 Owning a car is just as much a responsibility as it is a major convenience. After all, taking care of your car can be a chore between regular fill-ups, car washes, routine maintenance, and everything else needed to keep it looking and running at its best. Yet, no matter how well you maintain your vehicle, an unexpected breakdown can still happen. And worse, if you have an older car outside its factory warranty coverage, those breakdowns and repairs would be on you to pay.
Luckily, even after your car's original warranty ends, an extended car warranty can offset many of the costs associated with repairing or replacing parts of your car that break down. And in the fall, the right extended warranty can be helpful on those expensive surprise auto repairs that aren't in the budget, especially so close to the holiday season. That's why learning more about the different types of warranties and how they can help you during the fall or any other time of year can help you avoid those costly repairs you can't avoid.
What are "Car Warranties?"
A factory warranty, also sometimes referred to as a bumper-to-bumper warranty or a new vehicle limited warranty, is a guarantee from your car's manufacturer that protects you from any financial repercussions should your brand-new car stop working. You will also often see a powertrain warranty paired with that bumper-to-bumper coverage, specifically aimed at protecting the more vital parts of your car's powertrain, like the engine and transmission. 
Some manufacturer's warranties will also include specific coverage for corrosion damage and a warranty for your car's emissions equipment. However, no matter what it is called, your vehicle's warranty is an agreement that the automaker will give you, as the car owner, to help pay for any damaged or defective parts or issues due to errors in workmanship at no additional cost. 
However, any new car warranty is only for a limited time and not for the vehicle's life. Most factory warranties last between three years/36,000 miles and five years/60,000 miles, while the powertrain coverage can last longer. Ultimately, when your car warranty expires depends on your manufacturer's agreement. Still, they are often eligible for an extension, also known as an extended car warranty. However, they do not have the same bumper-to-bumper coverage and are considered a limited warranty with additional exclusions and deductibles. There may even be limits on when you can purchase extended coverage, such as only being able to when the original warranty is still active.
However, additional options for cars no longer eligible for coverage from the automaker or dealership, cars are available through third-party providers, like Endurance, Carshield, or CARCHEX, to name a few. In these instances, these "aftermarket" plans from these types of warranty providers are actually vehicle service contracts (VSCs) because, technically, only a manufacturer can extend a warranty. 
In many cases, the benefits offered by third-party car warranty companies outweigh those offered by the dealer, like roadside assistance, rental car reimbursements and more. Third-party protection plans are available even if you let your factory warranty lapse or bought a used vehicle. In fact, Endurance's coverage options can benefit you, even if you own a vehicle not covered by other warranties, including high-mileage vehicles, older vehicles, Canadian Grey Market vehicles, cars with salvage or rebuilt titles, high-end luxury vehicles, or cars used for rideshare or delivery services. 
You also aren't obligated to have your vehicle serviced by the dealership, a typical requirement for dealer warranties. Instead, with Endurance, you can get your covered repairs done at any certified automotive repair shop or ASE Certified mechanic, including the dealership. These are just a few of the many benefits of other warranties available. 
Warranties vs. Insurance
Auto warranties, whether they are factory or extended warranty plans, as well as car insurance, can give you peace of mind in an emergency, though they cover different kinds of emergencies. Mainly, car insurance is legally required in most states and covers vehicle damage in case of an accident, severe weather, or if your vehicle was involved in a theft. Your car insurance policy may also cover medical expenses or time missed off work, provide roadside assistance, GAP insurance, vehicle replacement and more.
On the other hand, factory warranties, extended car warranties and vehicle service contracts cover replacement parts and repair costs due to mechanical breakdowns and normal wear and tear of your vehicle. For example, a warranty or service contract won't replace a cracked windshield, airbags, a stolen catalytic converter, or any scratches or dents you may get from an ill-placed shopping cart. Still, it will foot the repair bill for a faulty air conditioning system, an alternator replacement, a car radiator fix and much more.
How a Warranty Can Help During Fall
Although a reliable vehicle protection plan is useful all year long, it is especially useful during the transition from summer to winter. After all, fall is the perfect time to thoroughly inspect your vehicle after the hot summer months and long road trips, which can do extensive damage to your car. And while it can help take care of issues that may have popped up during the summer, you also have a chance to help prepare your vehicle before the cold of winter sets in. 
Here are just some of the many ways a car warranty can help you during the fall months: 
Paying for Tire Rotations & Wheel Alignments:
Often, tires do not wear evenly and can become misaligned, and the hot summer roads and longer driving distances can speed up that wear and tear. After the summer, getting your tires rotated and wheels aligned can extend the life of your tire tread by helping them to wear more evenly. It also helps keep you and your passengers safer by giving your tires more grip on the road, even as the leaves covering the road make way for snow-covered roadways. 
To help you go to your auto shop prepared, here are examples of the average cost of a tire rotation as of October 2022, according to the experts at RepairPal: 
But, while these tire services are a must for any car owner, they aren't included in many warranties or service contracts, except for Endurance. With the Advantage protection plan, you can combine breakdown protection while paying up to $3,500 toward your car's vital maintenance needs, including tire rotations, alignment checks and more. 
Replacing Windshield Wipers
Just like your tires, summer heat also deteriorates the rubber of windshield wiper blades. Over time, the wiper blades crack and split, causing them to skip or leave streaks across the windshield, impairing driving vision. Fall is the ideal time to inspect and replace windshield wiper blades, ensuring that when the fall leaves, rain and snow showers hit the windshield, they'll be able to help clear the way for you to see clearly.
And like tire rotations and alignment checks, only Endurance can help you save on your car's next windshield wiper replacement. That's because with Advantage, along with yearly maintenance services, you also can enjoy several special, one-time-only services for even more coverage and savings, including saving on a front or rear wiper blade set replacement.
Changing Oil & Checking Fluids
The oil in your vehicle's engine is there to help lubricate moving parts, preventing damage and keeping your engine running smoothly. But every time your vehicle runs, sediment and by-product collect in the oil and over time, the heat and pressure degrade the oil, making it less effective and potentially putting your car at risk of a breakdown if not changed soon. 
Plus, because your vehicle's engine runs hotter during the summer, and the weather generally is warmer, your vehicle is likely in need of an oil change if you haven't gotten one recently. To help you prepare, here's the cost of a standard oil change for some of the more popular vehicles out on the road as of October 2022:
Although extended car warranties do not typically cover oil changes, at Endurance, we know how important oil changes are to the life of your vehicle. That's why, along with other vital maintenance services like tire rotations, alignment checks, engine diagnostic exams and more, each Advantage protection plan also includes oil and filter changes to help you keep your car's engine running at its best.
Other Fall Hazards to Prepare For
A warranty can help protect your vehicle from repairs and breakdowns any time of the year, especially in the fall. But as any season changes, you must prepare for things as a driver, especially transitioning from the ideal summer driving conditions into the trickier and slicker winter roads. 
Here are a few reminders to help you drive safely this fall: 
Wet leaves can make stopping more challenging. Leave more distance between yourself and the car in front of you.

Autumn has shorter days and more fog than the summer months. Check your headlights, brake lights and turn signals to ensure that you can see the road ahead and that other drivers can see you.

Fall is the mating season of many wildlife species, including deer. The animals become bolder and less aware of vehicles and other dangers. Stay alert and reduce speed when passing animals on the roadside. 
Protect Your Vehicle This Fall with Endurance Warranty
As the temperatures drop and the leaves fall, as a car owner, you must prepare your vehicle for the winter weather ahead. Even more so, after a summer's worth of scorching weather, extended road trips and more, your car can already be prone to issues before the snow begins to fall. And if your car does break down and a factory warranty no longer covers you, you could be dealing with repairs bills costing you hundreds or thousands of dollars.
Luckily, even if you can no longer get coverage from your automaker, an Endurance vehicle protection plan is the perfect way to get peace of mind when paying for repairs when something breaks. Even better, along with comprehensive and award-winning coverage, you'll also enjoy additional benefits like 24/7 roadside assistance and towing, trip interruption coverage, and rental car reimbursements at no additional cost. But that's not all, as every new Endurance customer will be automatically eligible for an entire year's worth of Endurance Elite Benefits to help save even more thanks to extra perks like tire replacements/repairs, collision discounts, key fob replacements and even total loss protection. 
Don't wait until you're left dealing with unexpected repair bills, and request a free, no-obligation quote today. Or, for help finding the right protection plan for your needs and budget, call a member of the Endurance customer care team at (800) 253-8203. You can also visit the Endurance blog to find even more articles on how a warranty can help you, DIY car care tips, expert buying guides, warranty coverage comparisons, and more.
More like this
Extended Warranty

When driving on roadways around the world, the thing most car owners fear is being involved in an accident. However, mechanical breakdowns are the thing that every average driver should..

Read More

Extended Warranty

Every car owner knows how important it is to keep their vehicle in the best possible condition at all times. This means making sure that you are getting the proper..

Read More

Extended Warranty

Driving down the road only to experience an issue with your vehicle's steering capabilities is a terrifying experience, regardless of if you are driving a new vehicle or an old..

Read More