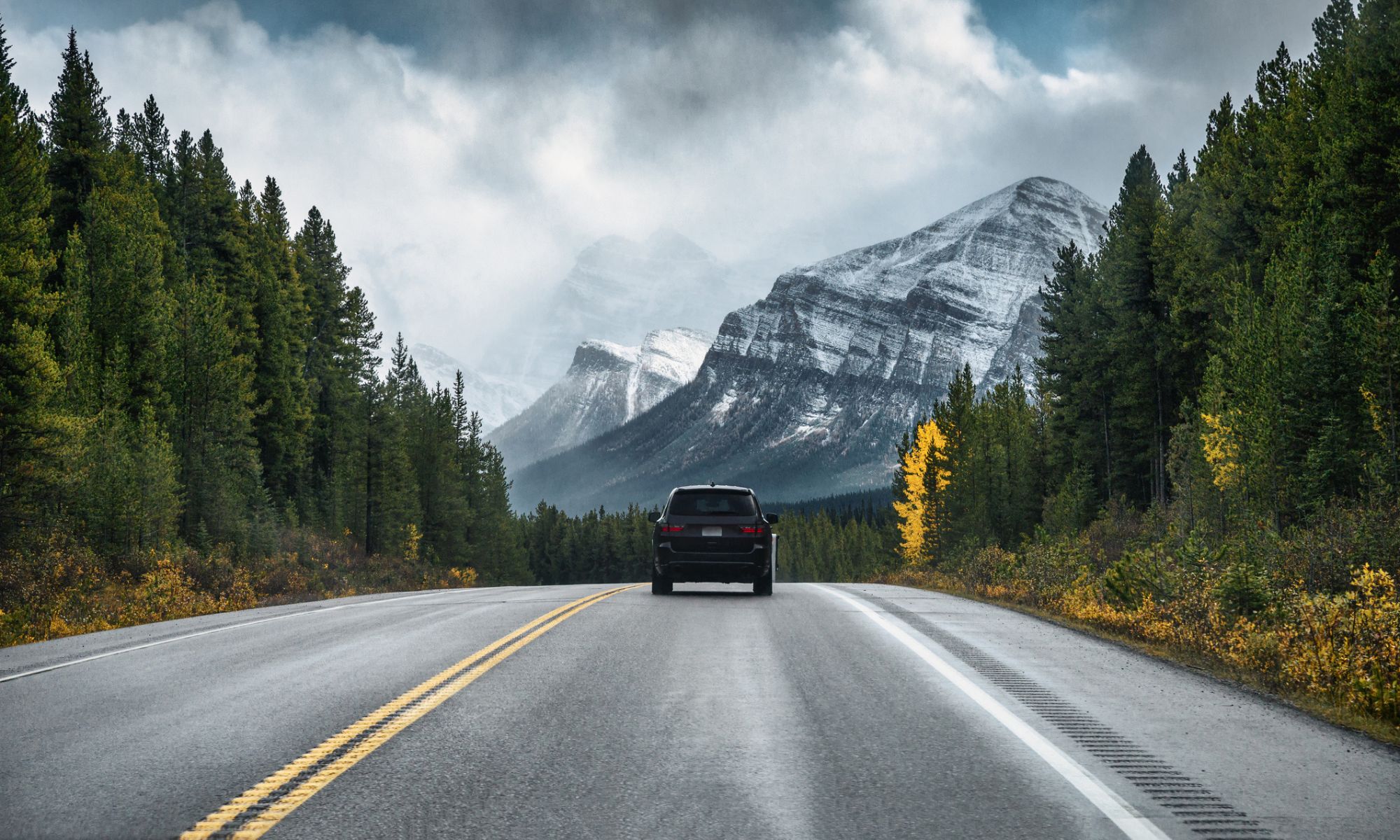 Snow is a fact of life for many drivers in the country, so selecting the right vehicle is crucial for getting around while the flakes gather on the roads. Sure, snow tires (or winter tires) and anti-lock brakes help, but there's no substitute for all-wheel drive (AWD) or four-wheel drive (4WD).
With this in mind, we've combed dozens of options to come up with the best cars for snow (and skip the unreliable ones). The price shown reflects the base 2023 cost (before destination charges) for the least expensive version of that particular model.
Best Vehicles for the Snow
Buick Enclave
Starting Price: $48,195

Competes With: Acura MDX, Infiniti QX60
Buick fills a unique niche in the American auto market; it's not quite a mainstream brand like Chevrolet but isn't a premium luxury automaker like Lexus or BMW. The result is an all-crossover lineup that's wallet friendly. In particular, the Enclave offers three-row versatility with an upscale cabin, while the interior of the top-dog Avenir trim rivals what you'd find in pricier SUVs.
The 310-horsepower V6 won't win any stoplight races but teamed with a nine-speed automatic transmission (and AWD), it easily handles most snowy road conditions. If the almost $50,000 price is too much, consider shopping for an Enclave with a few years on it. You'll save money and can add an Endurance auto protection plan for peace of mind.
Ford Bronco
Starting Price: $32,295

Competes With: Jeep Wrangler
Ford caused a stir in the offroad community by bringing back the legendary Bronco. And true to this best SUV's legend, the new Bronco is capable on and off the road, especially when the white stuff is involved. Despite a dizzying array of ten trim levels, including the 418-horsepower Bronco Raptor, all versions come standard with four-wheel drive.
Most Bronco trims are available as either a two-door or four-door body style, matching personal preference. And like its archrival, the Jeep Wrangler, the Bronco has a removable top and doors, although that won't matter much during wintertime.
Honda Ridgeline
Starting Price: $38,800

Competes With: Ford Maverick, Hyundai Santa Cruz
Over 15 years ago, Honda cleverly carved out a niche by adapting its popular Pilot crossover into the Ridgeline. This pickup offered extra versatility without the ride harshness common to trucks. It's a game plan recently copied by the much smaller Ford Maverick and Santa Cruz "trucklets."
While not as off road-capable as a Ford F-150 or Chevrolet Silverado, the Ridgeline's sophisticated all-wheel-drive system can handle most winter conditions. Ridgelines of any age are ideal second-hand trucks and pair well with an Endurance extended warranty.
Jeep Grand Cherokee
Starting Price: $43,530

Competes With: Ford Explorer, Toyota Highlander
Arguably, it's unfair to lump the Grand Cherokee in with the Ford Explorer and Toyota Highlander because the Jeep's off road credentials are far superior. And that's why we give the nod to the Grand Cherokee for prowess in the deep snow.
Redesigned for 2022, the Grand Cherokee now comes in two-row and three-row variants, and there's even a plug-in hybrid version that offers up to 25 miles of gasless driving.
Mazda Mazda3
Starting Price: $29,400

Competes With: Audi A3, Mercedes-Benz A 220
In truth, the redundantly named Mazda3 doesn't really compete with the Audi A3 and Mercedes-Benz A 220 (or BMW 228ix), but there are no other small AWD passenger cars (of any brand) on the market to compare it against. The Mazda3 is thousands less than Audi and Mercedes and comes as either a sedan or a five-door hatchback.
In addition, all Mazda models get high praise for upscale cabins that would be right at home in an Acura or Lexus. Choose a Mazda3 with a turbocharged 2.5-liter engine, and this capable vehicle gets turned into a 250-horsepower pocket rocket.
Mercedes-Benz GLE350
Starting Price: $60,200

Competes With: Audi Q5, BMW X5
If there were a dictionary definition for "German luxury SUV," it would be accompanied by a picture of the Mercedes GLE 350. With 4Matic all-wheel drive, this midsize SUV is engineered to handle Germany's worst winters, although it's built in Alabama.
Tick all the order boxes for the top-of-the-line GLE 63 S, and you're in six-figure territory. But at least you'll be able to hit 60 mph in 3.7 seconds (when there's no snow on the streets).
Nissan Altima
Starting Price: $27,590

Competes With: Toyota Camry
Along with the Toyota Camry, the Nissan Altima stands out as the only midsize sedan from a mainstream car brand with available all-wheel drive. So when the Honda Accords and Hyundai Sonatas with front-wheel drive are slipping and sliding, the AWD Altima can drive through with confidence.
Nissan Altimas with AWD have been out since 2018. So if you're considering going second-hand, Endurance offers vehicle service contracts for peace of mind.
Subaru Forester
Starting Price: $26,395

Competes With: Honda CR-V, Toyota RAV4
It's easy to picture a Subaru Forester mushing through the snow. Symmetrical all-wheel drive is standard, a hallmark of every Subaru, and 8.7 inches of ground clearance helps with the task. The "cute ute" segment is crowded, but the Forester stands out thanks to a strong reputation for dependability.
A tall greenhouse offers excellent outward visibility for the driver and passengers, with the side benefit of generous cargo space. Debuting in 2022, the Wilderness trim provides increased ground clearance and an enhanced AWD system, making travel even easier during winter's worst.
Toyota RAV4
Starting Price: $29,375

Competes With: Honda CR-V, Chevrolet Equinox
It's hard to argue with success as the Toyota RAV4 is the best-selling non-truck vehicle in the U.S. Toyota offers an overwhelming number of trims, including hybrid options, so there's something for everyone. Plus, the company's tradition of reliability keeps car buyers coming back.
Acceleration is underwhelming, which is typical of most compact SUVs. But modest performance doesn't stand in the way of tackling snowy conditions. However, the RAV4 Prime, a plug-in hybrid with up to 42 miles of all-electric driving, turns this crossover into a snappy grocery-getter. It can hit 60 mph in 5.7 seconds.
Volvo S60
Starting Price: $44,695

Competes With: Audi A4, BMW 3 Series
The Volvo S60 gets overshadowed by its German competitors, but the company's Swedish origins are proof that this sleek sedan can easily handle winter weather. And for those looking for something upscale and European that doesn't have an Audi, BMW, or Mercedes badge, the S60 is the obvious choice.
This Volvo, which is built in South Carolina, includes a mild-hybrid system for improved fuel economy (up to 35 mpg). Station wagon lovers will appreciate the Volvo V90 Cross Country and V60 Cross Country.
Endurance: Right For Any Car
Having the right car is essential for winter snow driving, but having protection against breakdowns and repairs is even more fundamental. That's why car owners everywhere have come to depend on an Endurance auto protection plan. Extended warranty coverage helps with surprise repair bills and quickly gets you back on the road.
Choose from a variety of plans that offer basic powertrain coverage to the Supreme plan with safeguards similar to a new car warranty. Endurance even has options that include maintenance and protections for select luxury models. Standard with every Endurance plan is 24/7 roadside assistance, rental car support, trip-interruption services, flexible payment options, and a 30-day money-back guarantee. Repairs are handled through the ASE Certified mechanic of your choice.
Endurance customers can sign up for one year of free Elite Benefits. Just pay a small activation fee to access up to $2,000 in valuable extras like tire repairs and replacements, collision repair discounts, and key fob replacement.
Discover all the advantages of an Endurance vehicle service contract. Get a FREE quote by calling (800) 253-8203 or shop online for a plan that fits your needs. You can also explore the Endurance blog for helpful articles about car maintenance, DIY tips, vehicle reviews, and more.
More like this
News

Now more than ever before, consumers and automakers are looking at alternative sources of transportation and different ways to power automobiles. More likely than not, the automobile industry is going..

Read More

News

You're likely familiar with the microchip shortages in the auto industry, given its widespread coverage in recent news. If you've been car shopping over the past few years, you've likely..

Read More

News

According to the Federal Highway Administration, trucks and SUVs have outnumbered cars in every state since 2018. While these bigger, more powerful vehicles certainly have their uses, a new report..

Read More