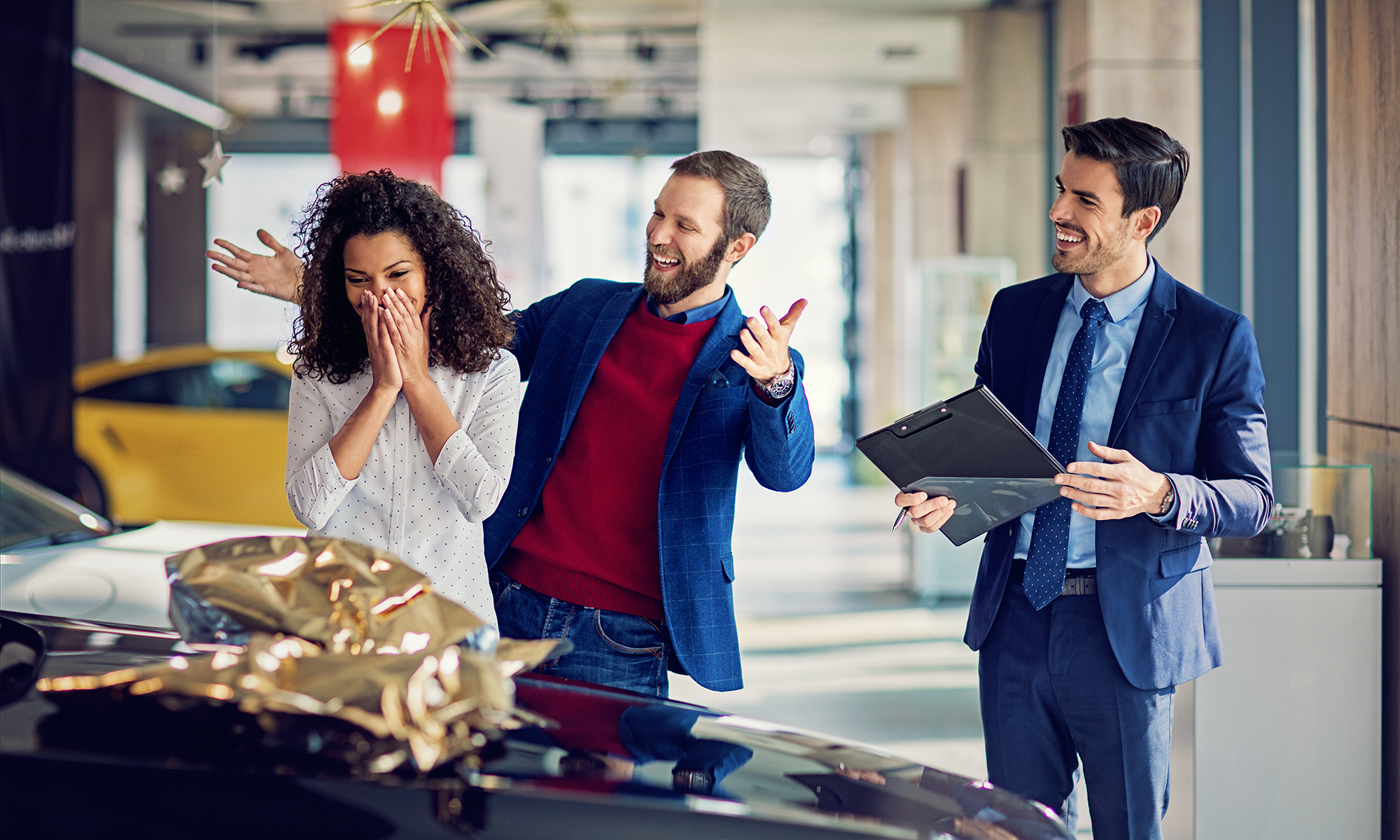 Giving somebody a car as a Christmas gift is no small item, which is all the more reason to ensure the vehicle you're gifting will last for years. Whether you are gifting a new car or an older car, several highly-rated vehicles can make for some of the best gifts this holiday season. 
The Top Cars to Give as Gifts
As you consider different cars to give as gifts, it can be tempting to opt for something flashy and luxurious. However, while high-end luxury vehicles, such as those from BMW or Mercedes-Benz, bring glitz and glamour, they often have some of the worst reliability ratings. 
In fact, according to the automotive experts at RepairPal, luxury automaker Porsche ranks as the least reliable brand out there (of 32 total automakers). Other popular names don't do much better, with Land Rover, BMW, Jaguar, Audi, and Mercedes-Benz following close by.
Instead of choosing a higher-end vehicle to give as a gift, consider something cheaper and more reliable that comes with low annual repair and maintenance costs, such as these top cars:
Honda HR-V 
The Honda HR-V is the best of both worlds in that it receives a 100% reliability rating through RepairPal, while also having one of the lowest annual repair costs for subcompact SUVs at just $301. Adding onto this, the Honda HR-V also has a low starting price point far beneath that of a luxury car, making it an all-around great car to gift yourself or a loved one.
Adding to all that, the HR-V gives a driver 158 horsepower and 28 mpg combined, allowing the vehicle to handle almost all driving needs and habits. So whether your gift recipient is always up for a road trip or just going to get groceries, the HR-V can make a thoughtful gift for any car lover. 
Mazda CX-3
Despite dropping from Mazda's American lineup of vehicles after the 2021 model year, the CX-3 is a sleek four-door compact vehicle with excellent safety features and an outstanding reliability rating. Additionally, the $345.00 annual repair cost heavily beats the $466.00 average for subcompact SUVs. With only a 7% chance of repairs being serious, the Mazda CX-3 can be the perfect gift a car enthusiast can love. It also features a four-cylinder engine capable of 148 horsepower. It boasts an estimated 29 mpg in the city and 34 mpg on the highway, so you can rest easy knowing whoever drives this vehicle can travel wherever they need to go. 
Acura ILX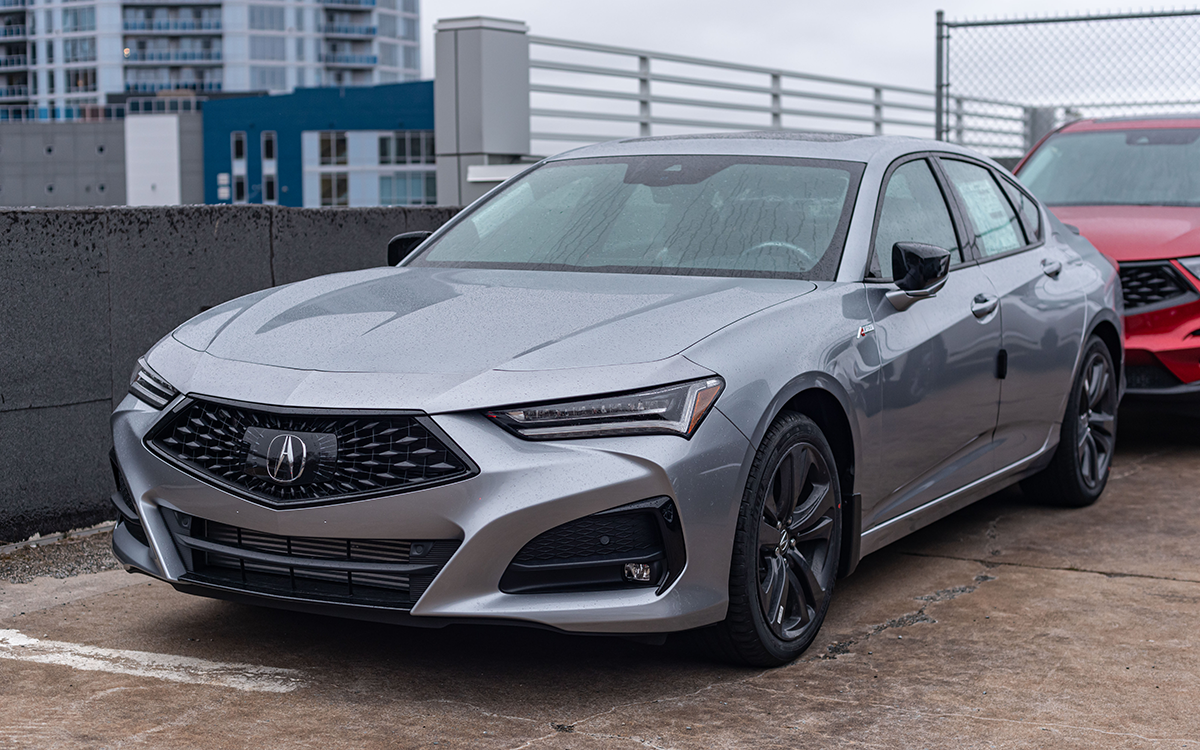 Many may not realize Acura is a luxury automaker. But unlike other luxury automakers, the Acura car brand is extremely reliable. The Acura ILX, which is no longer in production, is an excellent used vehicle option with reasonable repair costs. The probability of a severe issue occurring with the Acura ILX is only 6%, meaning that even if repairs are needed, they aren't likely to be serious.
With 24 mpg in the city and 34 mpg on the highway, this five-seater has the fuel efficiency to get you to and from wherever you need to go. The gadgets, such as a premium sound system and a bevy of safety features, make this an excellent gift for inexperienced drivers or serious gearheads alike. 
Toyota Prius C
Another discontinued model, the Toyota Prius C, is a reliable and cost-effective vehicle that can make an excellent gift. While the Prius isn't known as a flashy vehicle, its reliable build has made it one of the most popular vehicles on the road today. And with features such as Bluetooth and technological adapter connections built into the driver's cabin, cruise control, emergency assist braking, lane departure warnings, over 17 cubic feet of cargo space and more, the Prius has everything you need for a safe and comfortable ride.
The Toyota Prius C offers under 100 horsepower using a gas and electric hybrid engine design. An impressive 48 mpg in the city and 43 mpg on the highway allows drivers of the Prius C to travel wherever they need to go with fewer stops at the gas station. Plus, the five-seat capacity means you can bring all your friends, too! 
Other Car Buying Tips
Regardless of whether you choose to buy one of the above cars as a gift for a friend or loved one, or another vehicle, ensuring you follow a few basic car-buying tips can help the process:
When buying a car, consider third-party sellers and a dealership to ensure you get the best offer on your vehicle. Once you have the vehicle, however, keeping it protected should be a top priority. And unless you're buying a brand new car with a factory warranty, the best way to get peace of mind with a used vehicle is with an extended warranty or vehicle service contract, like an Endurance auto protection plan. Even better, because Endurance is a direct provider of most of our plans, you can transfer your coverage to a new owner. That means if you're gifting your old vehicle before getting a new car, you can be sure the new owner can enjoy the same award-winning Endurance protection you did.
How Endurance Can Save You Money
A comprehensive extended warranty can save you time and money when faced with unexpected breakdowns and car repairs, especially on older, used vehicles. But, unlike coverages from other third-party warranty providers or even automakers, Endurance auto protection plans can give you customizable coverage to help fit your needs and budget. So, whether you're looking for near-complete exclusionary coverage with Supreme or basic powertrain protection starting as low as $79 per month with Secure, Endurance has a plan for you. 
Additionally, all Endurance plans come with complimentary perks and services, including 24/7 roadside assistance and towing, trip interruption coverage and rental car reimbursement. You'll even be eligible for a full year of FREE Endurance Elite Benefits that provide you with even more perks, such as collision discounts, tire coverage and more. 
Don't wait until your car is stuck on the side of the road needing repairs; request a free, no-obligation quote today or call the Endurance customer care team (800) 253-8203 to learn more about how Endurance can help you. You can also check out the Endurance blog to find even more vehicle-buying guides and articles on other topics ranging from extended warranty coverage comparisons, road trip planning guides, DIY maintenance tutorials, and much more.
More like this
Make/Model

As the world gradually transitions to renewable energy sources, the adoption of e-vehicles is on the rise, and Tesla has been leading the charge. Their range of electric cars is..

Read More

Make/Model

Originally formed from the remnants of the Henry Ford company, Cadillac is arguably the most quintessential American car brand in existence. Founded over 100 years ago, they were the first..

Read More

Make/Model

Buying a new car or a used car can be a tricky process. The choice of vehicles is almost endless, and while it can be tempting to go for the..

Read More